2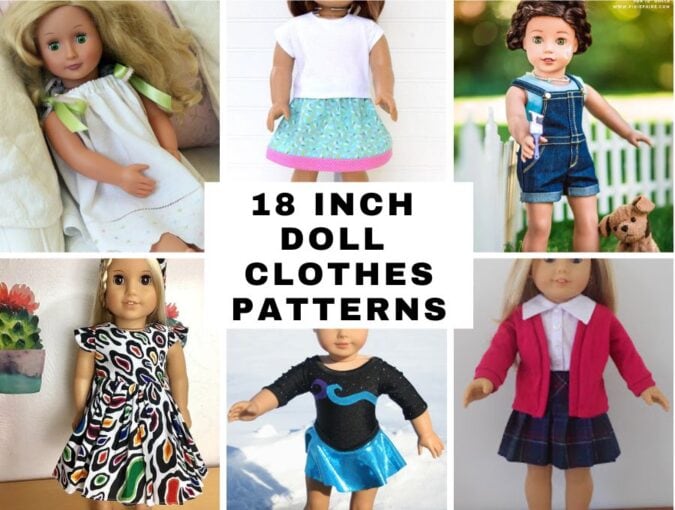 Sewing Patterns for 18" Doll Clothes
Are you tired of the same old doll clothes patterns? Do you want to add some pizzazz to your doll's wardrobe? Look no further than our collection of 18-inch doll clothes patterns! Our patterns are designed to be fun, fashionable, and easy to follow. You don't have to be an expert seamstress to create stunning doll clothes that your kids will love. With our step-by-step instructions, you'll be able to create unique and stylish outfits in no time. So why settle for boring doll clothes when you can create something truly special?
Dresses
Flutter sleeve dress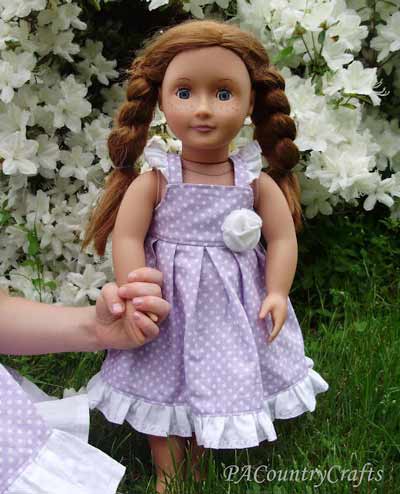 Dolman ruffle dress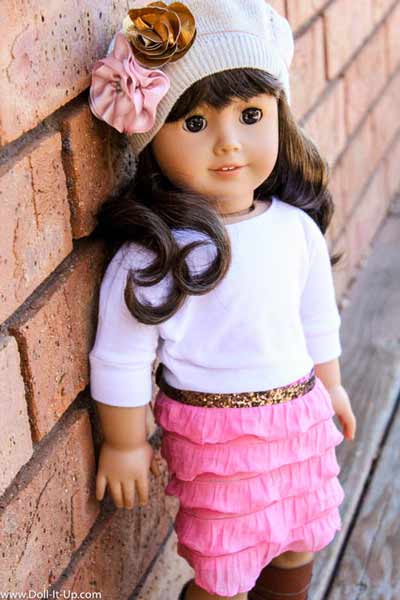 by Doll-it-up
American girl doll dress
printable pattern HERE
Basic knit dress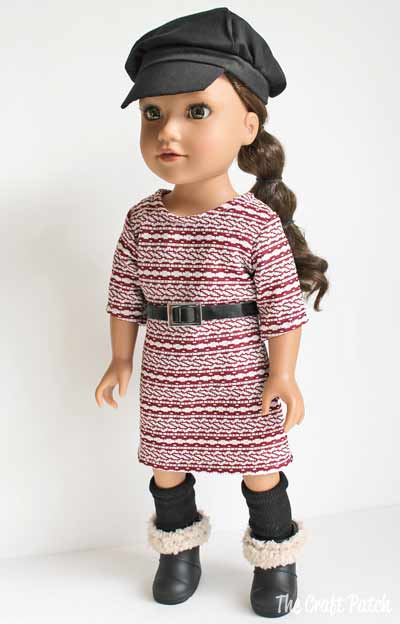 Fancy Cinderella dress for American Girl doll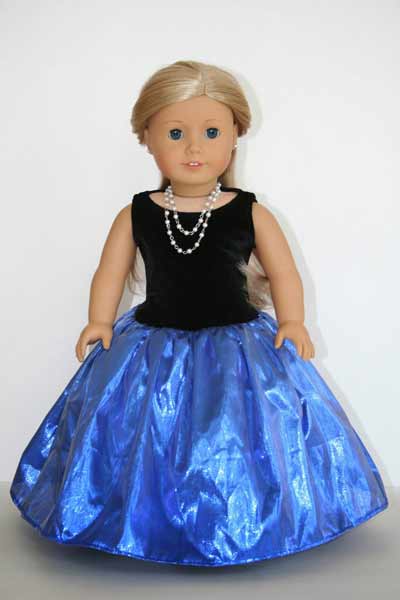 Peasant dress/nightgown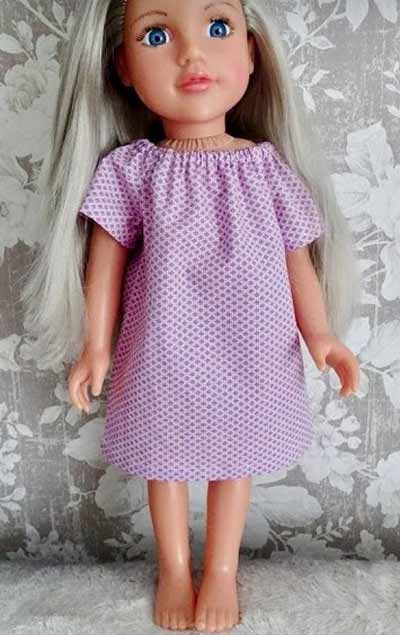 by Kerlialder
Ruffled flutter sleeve dress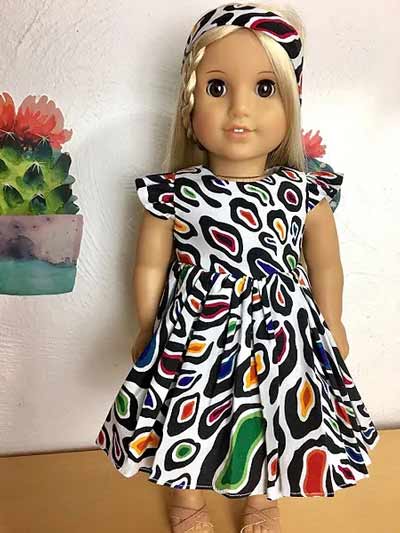 Sundress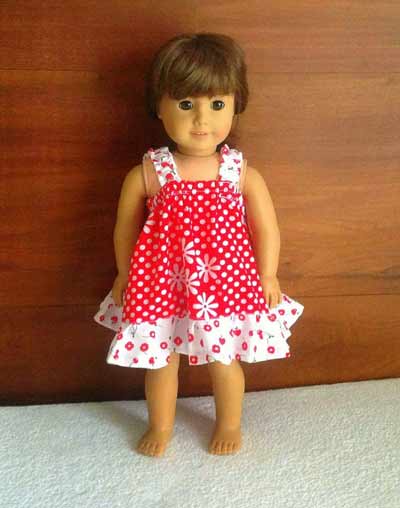 by Sewcraftyme
Twirly lace doll dress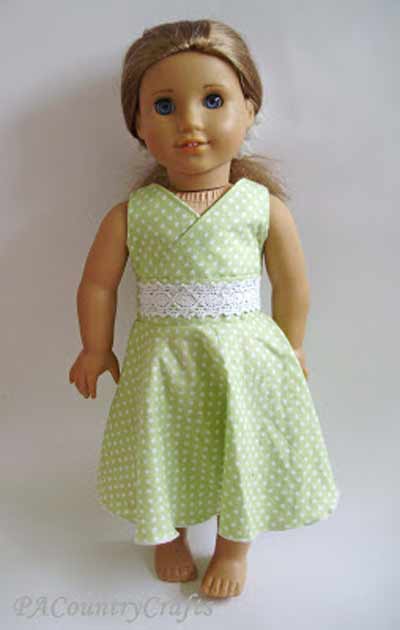 Pillowcase dress (drawstring dress)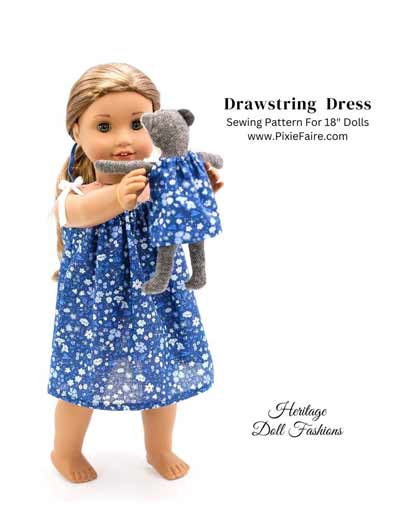 by Pixiefaire
One shoulder 18" doll dress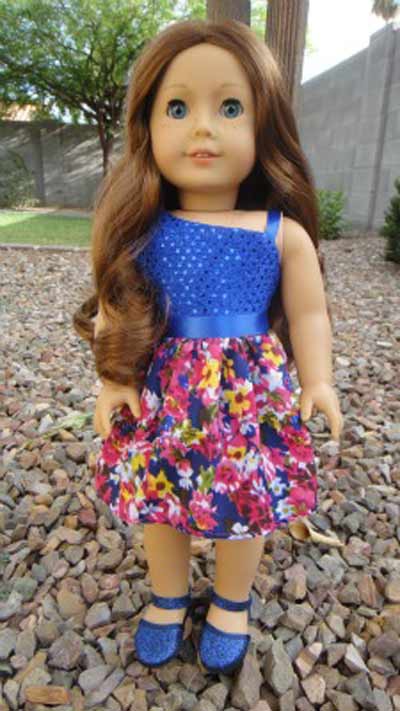 Tea Towel Pillowcase Doll Dress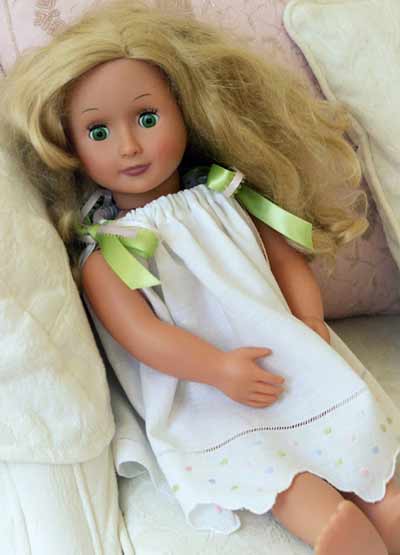 Tops
Wrap Around Reversible Halter Top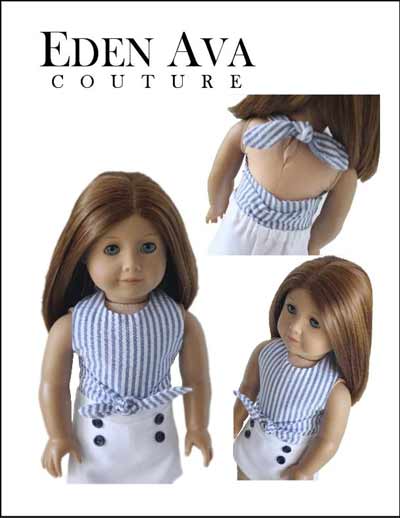 by Pixiefaire
Form-fitting t-shirt 18″ Doll Clothes Pattern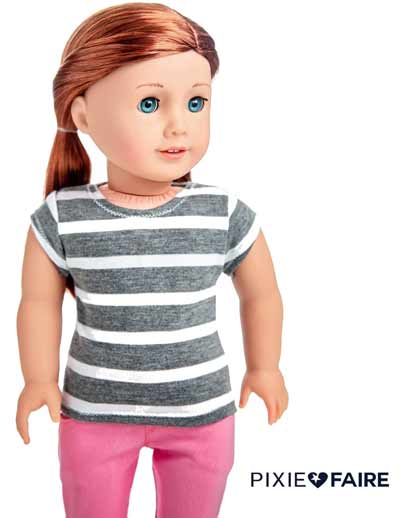 by Pixiefaire
American Girl or 18″ Doll Crop Top Shirt
printable pattern: HERE
Easy crop tee for 18″ Doll Clothes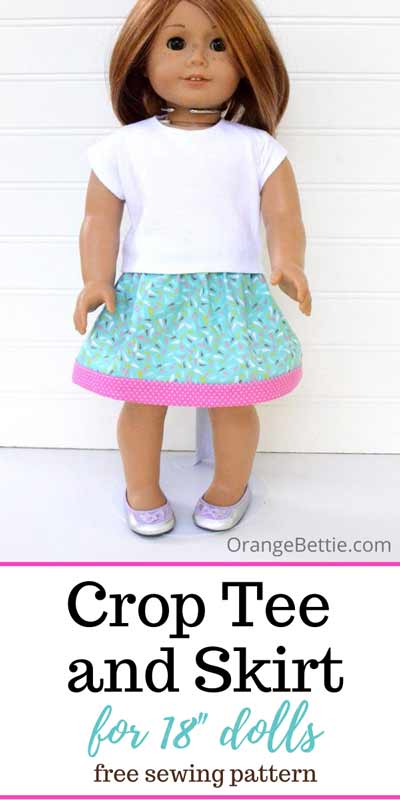 pattern: HERE
Summer top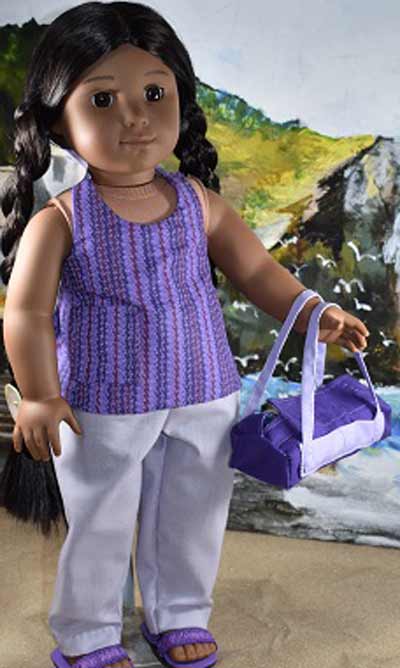 by Chellywood
pattern: HERE
Felt top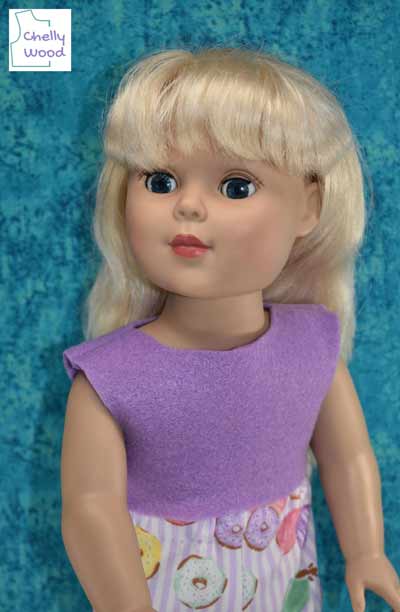 by Chellywood
pattern: HERE
Tank top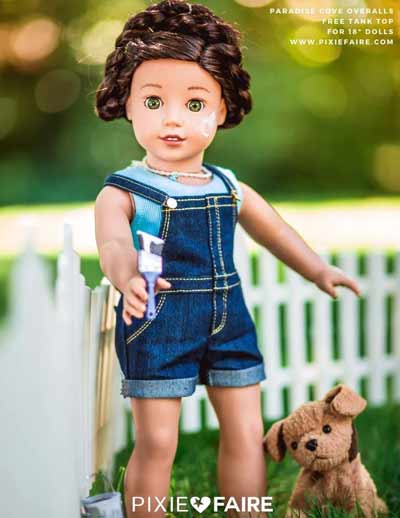 by Pixiefaire
Polo shirt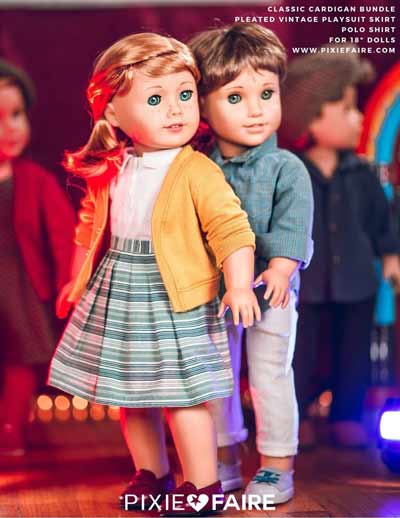 by Pixiefaire
Pants, skirts & shorts
18"doll shorts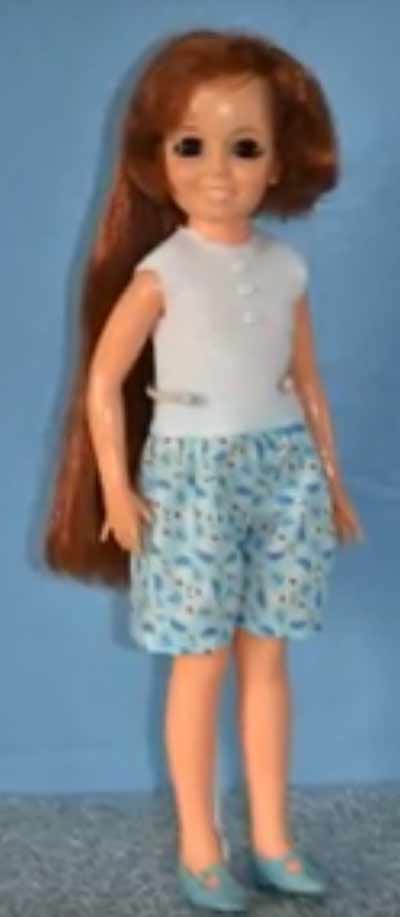 by Chellywood
pattern: HERE
18"doll leggings
pattern: Get the pattern here
Leggings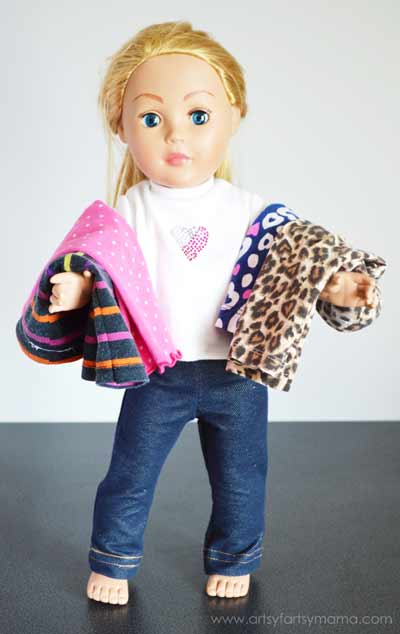 Skirts
Haloween skirt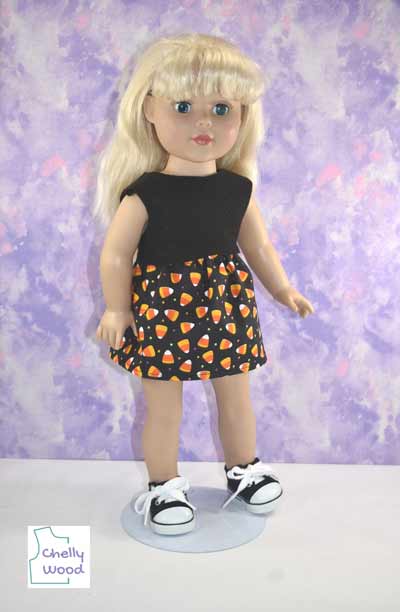 by Chellywood
4 season skirt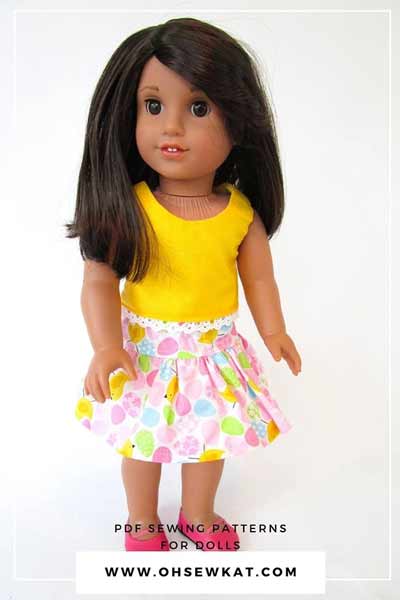 by Ohsewkat
Pleated skirt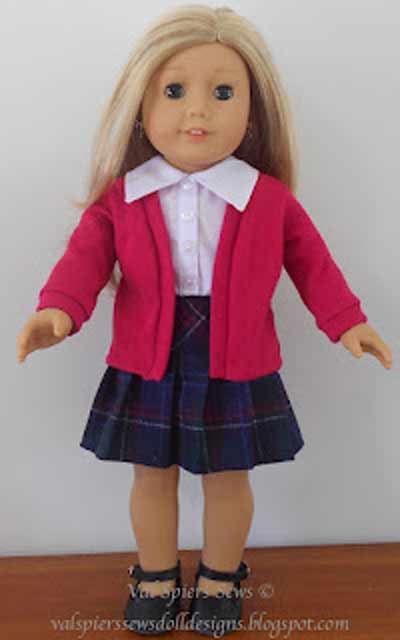 Tutu for a 18"doll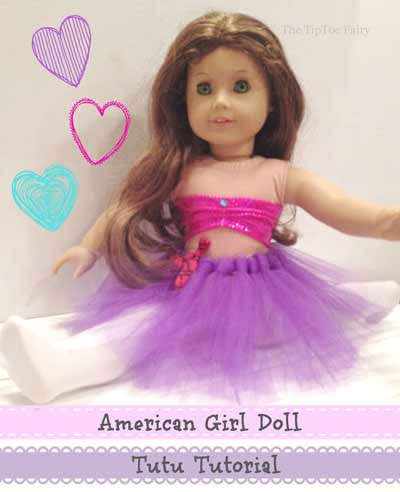 Outerwear
Felt peplum coat and hat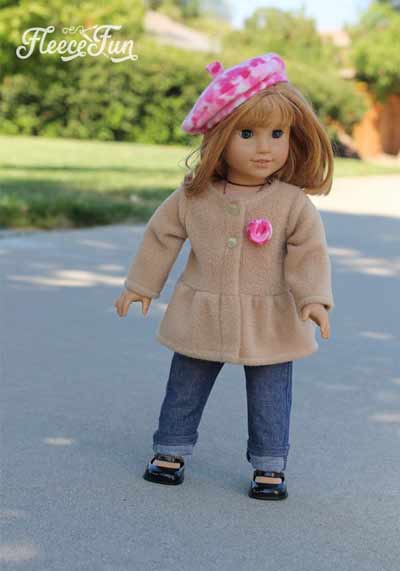 by Fleecefun
Swimwear & sportswear
One-piece Swimsuit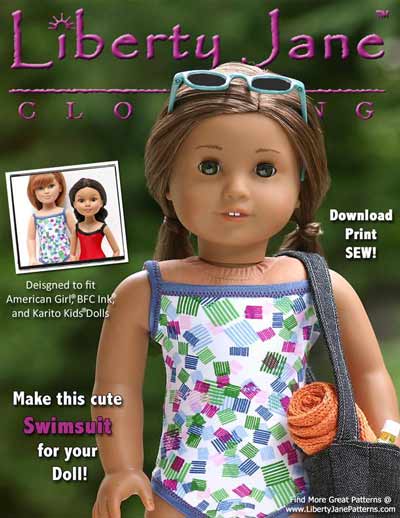 by Pixiefaire
Ice-skating outfit
Leotard/swimsuit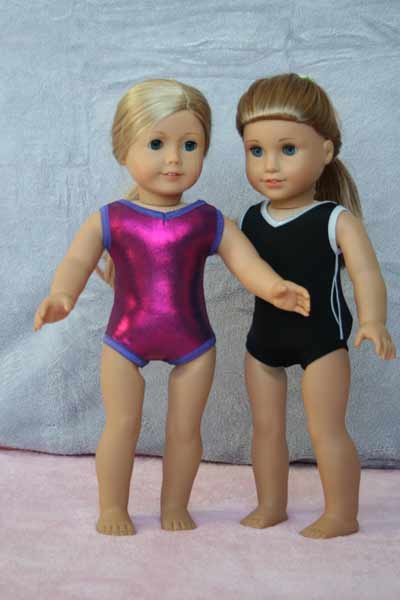 Accessories
Pom poms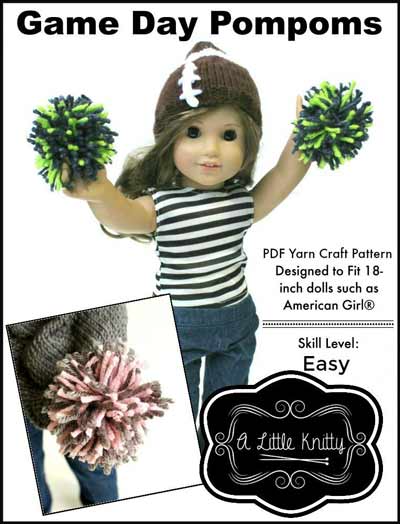 by Pixiefaire
Sweet Scallops Tag-along Bag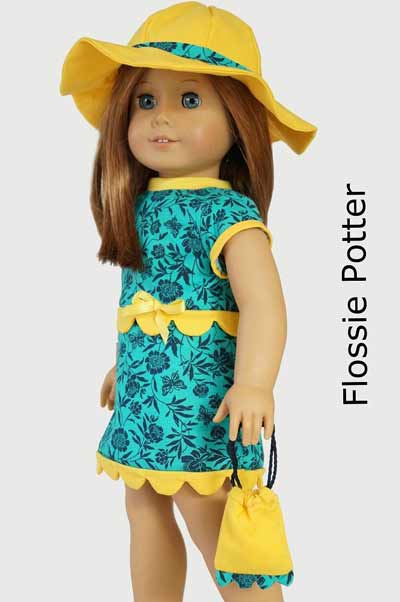 by Pixiefaire
Fringe doll scarf (no-sew)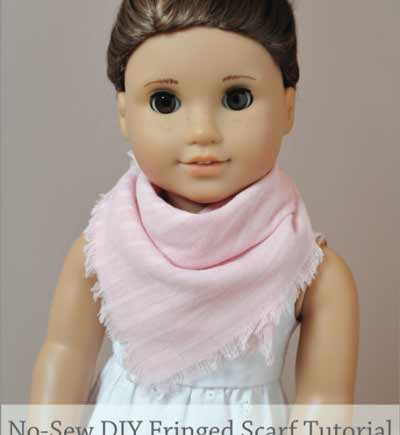 Wardrobe sets (patterns with multiple clothes included)
Free doll clothes patterns collection from Pixel Fairie
 Free doll clothes patterns, tips, and tutorials for 18 inch dolls like American Girl, BFC Ink dolls, Ellowyne Wilde Dolls, Karito Kids, Hearts 4 Hearts, Corelle Les Cheries, and more.
by Pixiefaire
6 collections of full wardrobes for a 18"doll
by Agplaythings