4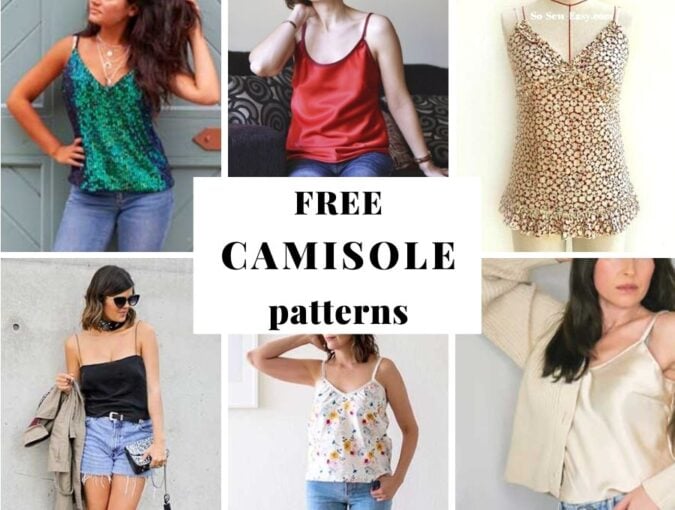 10+ Free Camisole Sewing Patterns to Stylish Ladies
Make your own simple yet stylish DIY camisole, using the free Camisole sewing patterns below. This spaghetti-strap, bias-cut camisole is a must-have staple for any wardrobe. It's a versatile piece of clothing that can be used either to relax and lounge, as underwear or a stylish top for a party with friends.
If you are a novice, look for a simple style camisole, without any unnecessary details, as these are quick and easy to sew. If you have some experience under your sewing belt you can choose from the more advanced styles. No matter which camisole pattern you decide to sew, you will end up with comfortable, floaty and effortlessly stylish cami top.
Free Camisole Patterns to Sew Today
Camisole top or dress – Bailen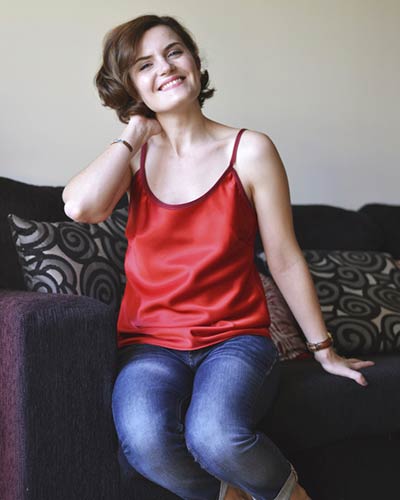 This multi-option camisole pattern lets you make either a tank top or a flattering short dress with spaghetti straps and bust darts. There are also two neckline options, the scoop, and the straight neckline. Try out different combinations of the four available options to find the perfect fit for yourself.
Sizes: EU 34-48 (bust 32-43")
click "Sign in to download it." and the pattern will start to download
Lined camisole – Marigold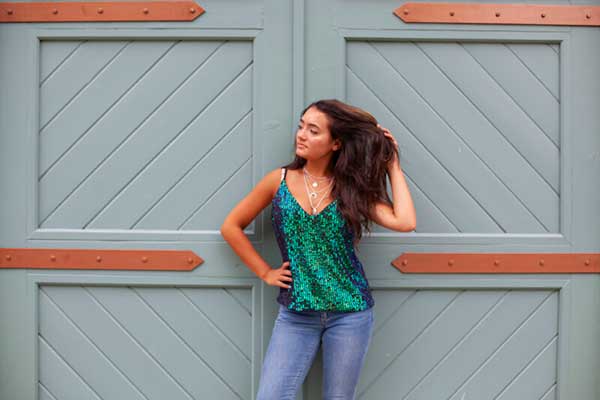 Here's a feminine stylish tank top with spaghetti straps that makes a splendid summer top for casual events. The top has a deep back scoop and a gorgeous triangular neckline that emphasizes your attributes. Wear it with your favorite necklace to pronounce both the top and the piece of jewelry.
Sizes: 2-30
Bias cut camisole – silky satin cami top
Make a luxurious top out of silk or satin with this pattern that features spaghetti shoulder straps and a straight bottom hem. The neckline on this top is triangular and the back is straight and slightly deeper. Wear it solo or under a blazer, on both casual and less casual occasions.
Sizes: XS – XL
Get the camisole pattern here: Alissacmontanez.com
DIY silk camisole (NO pattern required)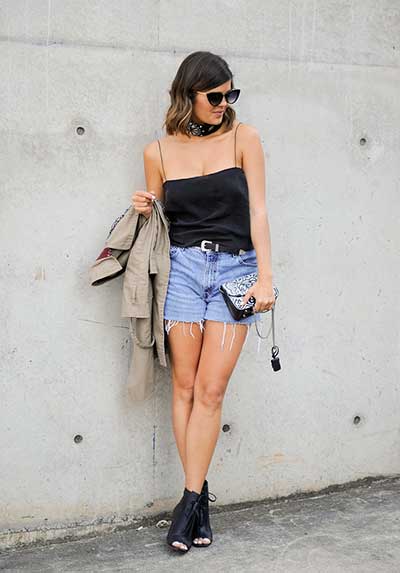 You can never have too many silk tops, especially when they look like this one that has a straight back and neckline with extremely thin spaghetti straps. The top is almost a tube top, with additional straps. It goes well in a combination with almost anything, so it's a versatile piece of clothing you'll love having around.
Scalloped camisole – Etty
Flaunt your woman qualities with this top that subtly expresses them thanks to the scalloped front and a straight back complete with thin shoulder straps. The top is relatively short so your best choice would be to wear it with a high-waisted bottom. This is an elegant garment, you can wear it to formal events despite its flattering nature.
Sweet camie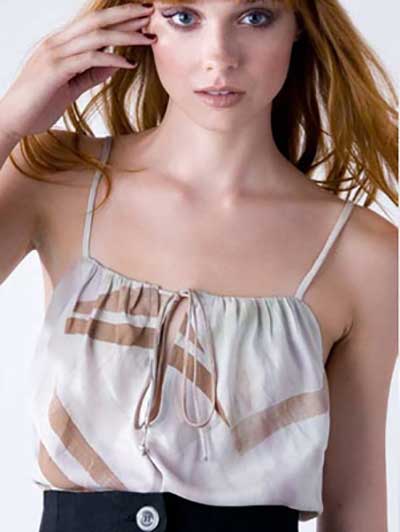 Classy and luxurious tops like the one we have here are hard to resist sewing due to its beautiful deep straight neckline, delicate shoulder straps, and a cute thin ribbon tie at the front top hem. Another notable thing about the neckline is how it's slightly gathered, which gives the whole piece a lovely puffy shape.
This lovely camisole pattern incorporates delicate spaghetti straps and a softly gathered neck edge.
Summer camisole
Fashion yourself a stylish top out of lightweight fabric, featuring thin shoulder straps with lingerie slides, a deep triangular neckline, and a straight back. The bottom hem is straight and reaches just under the waist. You can wear this top at home while relaxing as well as out partying with your friends, it's the ultimate summer top.
by Mellysews
Ruffled camisole top pattern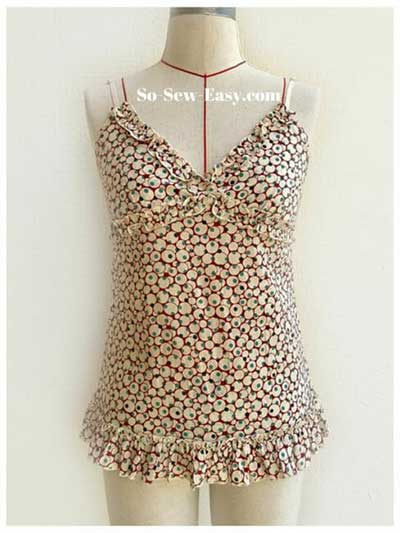 Cute, flattering, and elegant, this top boasts it all with the adorable ruffled bottom hem, thin shoulder straps with lingerie slides, and underbust gathers that will pronounce your feminine qualities marvelously. Wear it as a top or as a daring dress, it will look gorgeous in any combination.
by So-sew-easy
Jersey Camisole pattern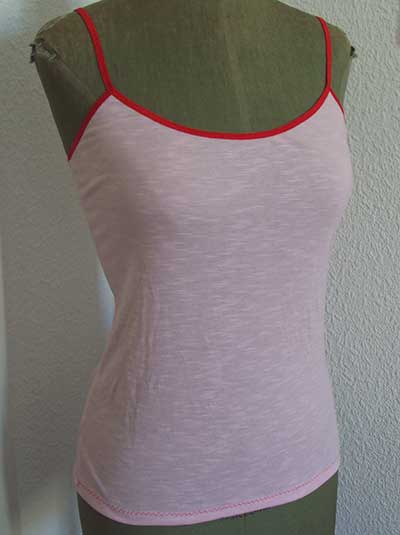 Every girl needs a comfortable tank top that's simple yet effective precisely because of that, like this one that has spaghetti straps with a scoop neck and a straight back hem. The fitted top can act as an undershirt, a regular top, or even pajamas. It feels nice to wear, which is why it's a great asset to your wardrobe.
Sizes: UK sizes 8 – 16, which is US sizes 6 -14, Euro sizes 36 – 44
Type: fitted camisole pattern pdf
All these camisoles should keep you set for this spring and summer, so be sure to make at least some of these lovely and FREE camisole patterns. Their versatile nature is their best asset and the reason why most women love them. Sew some of these as presents for your gal friends, they'll happily accept the thoughtful gift. If you're looking forward to more lists like this one, subscribe to the mailing list and you'll receive an email when new content gets published on this website. Enjoy your new summer garments!