1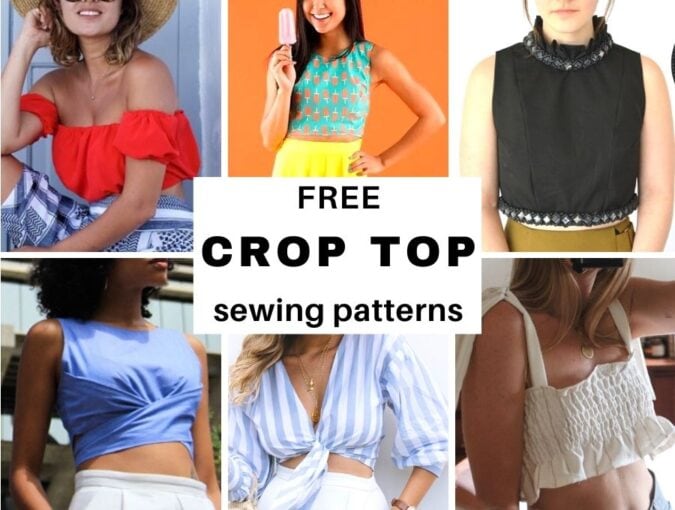 16 Free Crop Top Sewing Patterns for Women and Girls
When the weather is scorching hot, a cropped top is one of the first thing that a girl pulls out of her wardrobe. Trendy and stylish, a cropped top is easy to pair with almost anything. If you are sewing a crop top for you, your daughter or granddaughter, having the right cropped top pattern is super important. Although this garment is relatively easy to sew, the fit is super important. That's why you need to start with a good crop top pattern. I've compiled the best free crop top sewing patterns so you don't have to spend hours searching for the right one. From off-the-shoulder to bishop sleeve crop top, from classic to trendy style, we have them all. Check them out:
Cute Cropped Top Sewing Patterns
Simple crop top pattern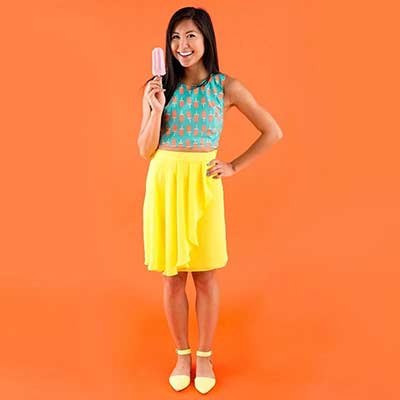 Whether you want an adorable top you can wear in a combination with a high-waisted skirt, or just seek a garment that will flaunt your lovely abs, this crop top will do the trick, with its wide shoulder straps, and a slightly deeper cut under your arms than normal that makes this top both stylish and breezy.
by brit.co
Cropped ruffled tube top pattern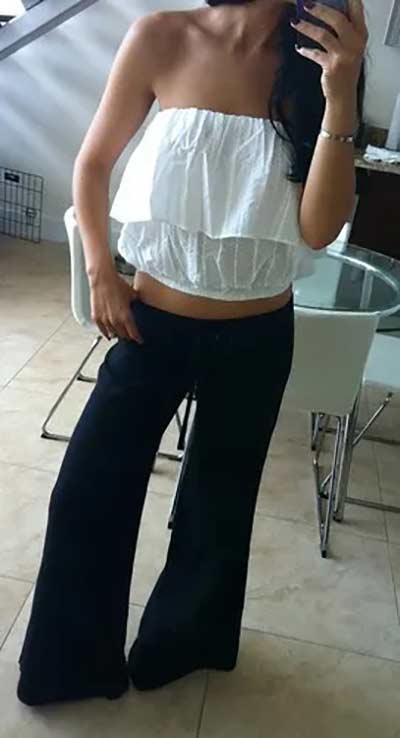 Here's a fun fusion of a tube and crop top that looks unbelievably cute with its loose and wavy bottom hem, a gathered elastic top hem that leaves the shoulders bare, and a fabric flap that starts at the top hem and reaches to about the middle of the top.
by Elleandish
Trendy crop top pattern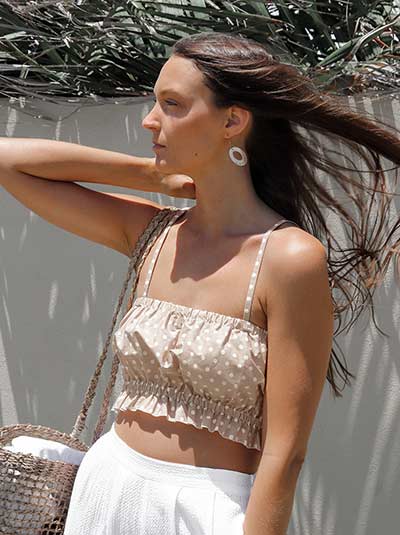 Whip yourself up a cute top that features spaghetti shoulder straps, a low and straight top hem with an elastic threaded through it, and an interesting bottom hem that's gathered a bit above its end, creating a short skirt-like decoration at the bottom of this creative crop top you will enjoy wearing in the summer.
by Thehemming
Wrap crop top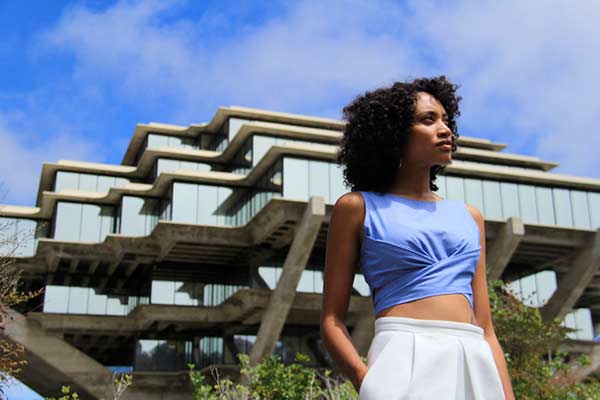 This crop top has two long and relatively wide fabric strips at the front that offer you a few different tying options, you can tie it in a knot, or a bow, or cross them over each other and tie them up at the back. This is an upcycling project since you get to repurpose an old shirt, so it's not just fashionable, it's also environmentally friendly!
by Thefeltedfox
Linen halter crop top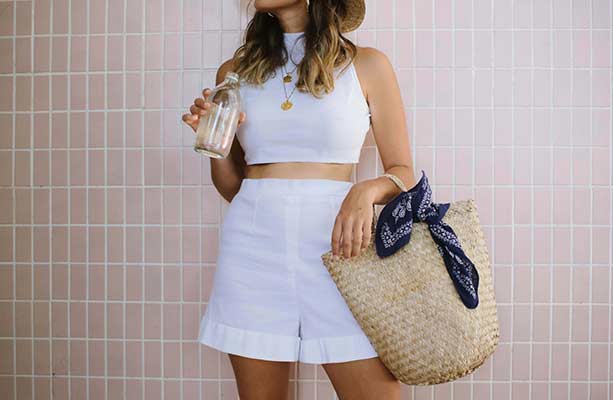 Show off those gorgeous shoulders of yours with the help of a stylish and easy-to-sew top that has a high neckline much like a turtleneck, and bare shoulders that are cut at an angle so that they're as exposed as they can be without turning the garment into a tube top.
Square neck fitted crop top pattern
Fight the summer heat in a chic manner with a top that features spaghetti shoulder straps and a deep, square neckline that leaves your chest and a good portion of your back exposed so you can feel breezy and comfortable on your morning jog, afternoon fun at the park with your little ones, or even an evening date!
by Isa in Stiches on YT
Beaded cropped top sewing pattern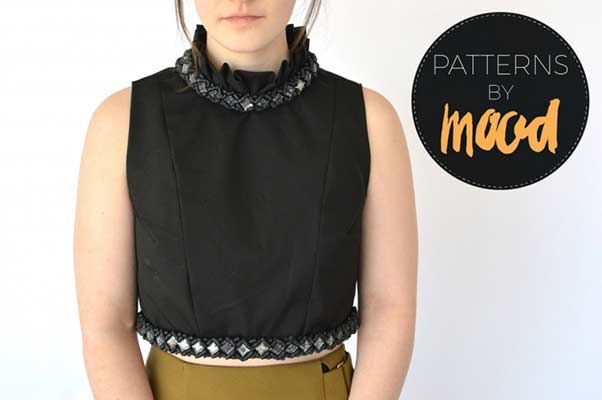 If you like your clothes to have a little bit of that bling-bling then this piece might be ideal for you, with a high neckline like those on turtlenecks, straight shoulder straps, a zipper at the back, and two sets of decorative beads arranged in two rows, one around the neck and the other just above the waistline.
by Moodfabrics
Sleeveless crop top sewing pattern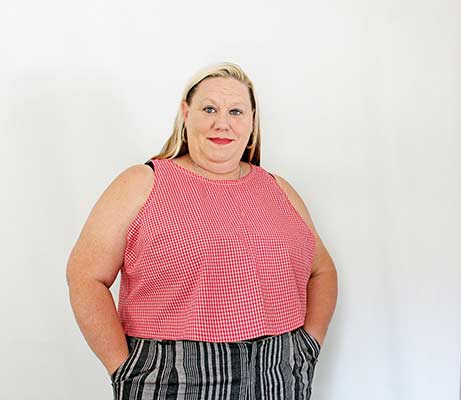 Having a clothing piece that looks great and that you can put on for almost any summer occasion is extremely practical, just check out this beautiful top that has straight shoulder straps, a bottom hem that reaches slightly above the waist, and an open back that has two buttons below the neck that keep the top from opening up while you wear it.
Loose crop top pattern
Roomy clothes are just as effective at keeping you from overheating as those that cover up little of your skin, for those of you who prefer such outfits for the summer, here comes a top that has a wide body, loose sleeves that reach to your elbows, and a wide neckline that allows air to flow through the garment and refresh you in the process.
by The Awl-Nighter on YT
Off the shoulder crop top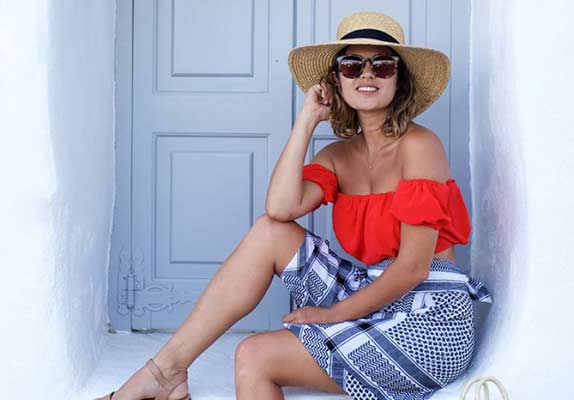 This gorgeous summer outfit looks a lot like a tube top, but it's not just a tube top, thanks to its sleeves that stay high at your upper arm so your shoulders stay exposed. The bottom hem and the top hem have an elastic threaded through them, giving them a subtle gathered look.
Milkmaid top pattern
Revive that fancy and adorable 15th-century peasant girl look through this top with short puff sleeves, a square, slightly gathered neckline that is decorated with a cute thin ribbon you can tie into a bow, and a row of buttons as closure on the back, going from the neck to the bottom hem.
by Sparrow Refashion on YT
Easy criss cross crop top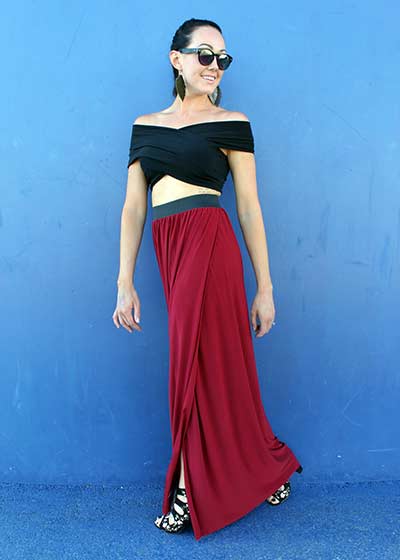 It's time to make yourself a one-of-a-kind crop top that screams stylish creativity, with its fun shape of an X mark, featuring two wide fabric pieces that cross over each other so that your shoulders and a narrow section under your arms stay bare, and form a triangular bottom hem at the front and the back.
Bell sleeve front tie crop top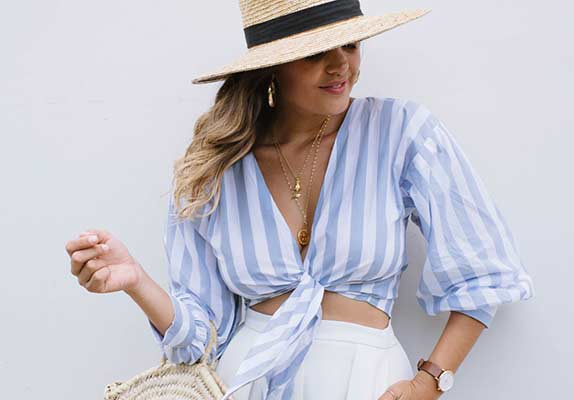 Give that Mediterranean look a go with a top that is open at the front, with long corners you tie up together into a bow to create a deep V-neck, and sleeves that reach to the middle of your forearms, have wide cuffs, and a fun puffed-up shape to keep your arms cool and refreshed in warm weather.
Bishop sleeve crop top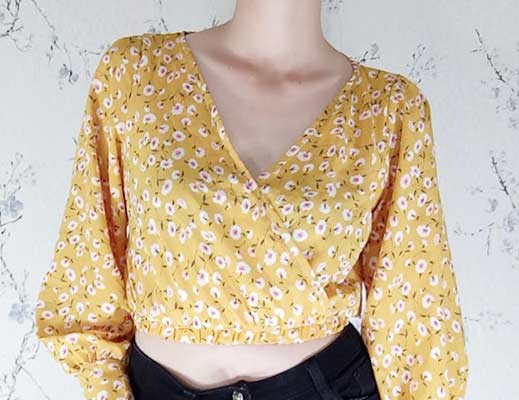 Here comes a cute yet elegant top that has a kimono-style wrap closure at the front that's stitched in place, an elastic bottom hem, and loose sleeves that reach a tad above the wrists, with wide cuffs relatively tight around your wrists. The wrap front forms a deep V-neck so you won't feel hot wearing this beautiful top.
by Thuzoediy
Shirred crop top with tie straps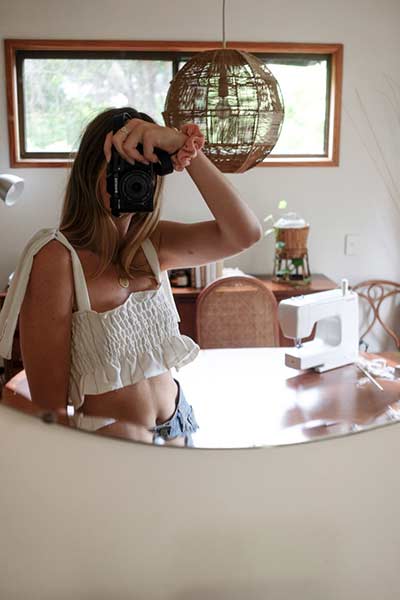 Prepare yourself to look and feel at least ten years younger with the help of this lively youthful top that has shoulder straps made of loose fabric strips you tie together, a deep, square neckline and a fun section of multiple horizontal gathered stitches that cover about two-thirds of the body and give the top a unique, adorable appeal.
Easy kids crop top pattern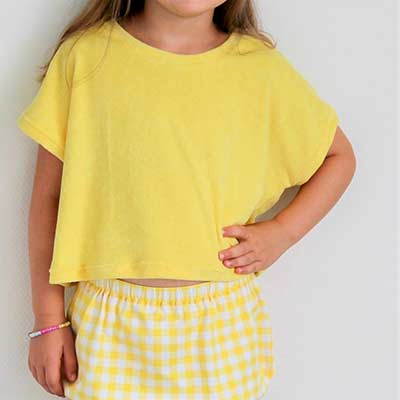 Now it's time to make a crop top for your little one so you can both be stylish, so here's one that is simple but beautiful, with a crew cut neckline, short sleeves, and a wide body with a loose bottom hem that are sure to keep your girl cool and refreshed in the summer.
by Wisj.be
I hope you find the crop top sewing pattern you were searching for. Which sewing pattern for crop top caught your eye? Pop down in the comments below and let me know!
You got yourself quite a bunch of neat patterns here, did you already find a favorite sewing pattern for a crop top? Give a couple, if not all of them a shot and see which ones match your style the best, then come back here and share your insights with everyone in the comments. Remember to subscribe to our mailing list so you can get notified when new stuff you might like comes out on our website. Have a wonderful, chic summer!