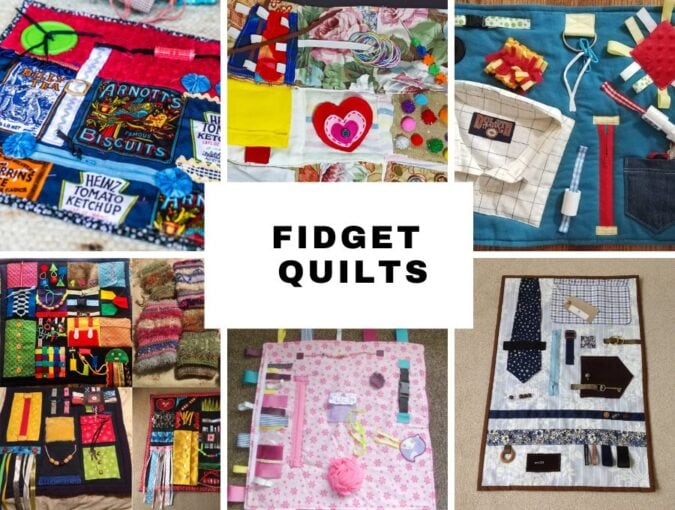 Free Fidget Quilt Ideas to Discover the Joy of Sensory Items
Are you looking for a fun and creative way to use all those little bits and pieces you've collected over the years? Look no further than sensory items! Fidget quilts, twiddle blankets, fidget vests, aprons, and lap quilts are all waiting for your personal touch. You can add anything you want to them, from hard dimensions to soft textures. Let's create something truly unique together with these creative fidget quilt ideas and patterns!
What is a fidget quilt?
Fidget quilts are basically lap quilts with a lot of movable parts and different textures that provide stimulation and entertainment for fidgeting hands, keeping them busy and soothing their senses. It does not really have to be a 'quilt' but rather something with a lot of movable parts to give the restless hands something to do.
Fidgeting hands can be a challenge for Alzheimer's, dementia, and autistic people. But what if we told you there's a solution that can help? Introducing fidget quilts! With endless textures, colors, and designs, fidget quilts are the perfect solution for anyone looking for a little extra comfort and stimulation. Let's unlock the power of fidget quilts together!
What do you put on a fidget quilt?
Unlock the Power of Fidget Quilts: A Lap Quilt That Soothes and Stimulates!
Items you can use to make a fidget quilt:
bright and colorful fabric
unique pieces of fabric with different texture (fur, satin, felt, velvet, lace etc)
light weight cotton batting
netting
Large decorative or unique buttons
slide buckles
zippers (in different colors)
large wooden or plastic beads
1″ wide ribbon
jingle bells
curtain fringe
small change purses
key rings and metal keys
squeakers (like these found in dog toys)
empty thread spools
jean pockets (kids size)
pom-poms
elastic
velcro
Fidget Quilt Ideas to Sew
How to make a Dementia Fidget Blanket from a Cushion!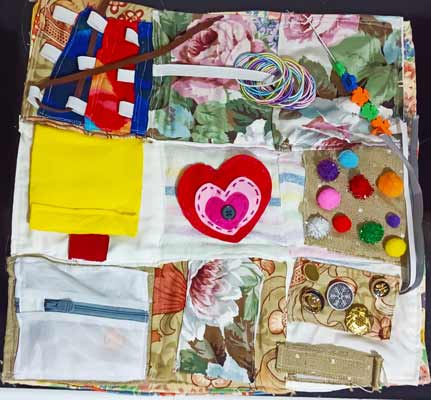 by Dementiawho
FIDGET-QUILT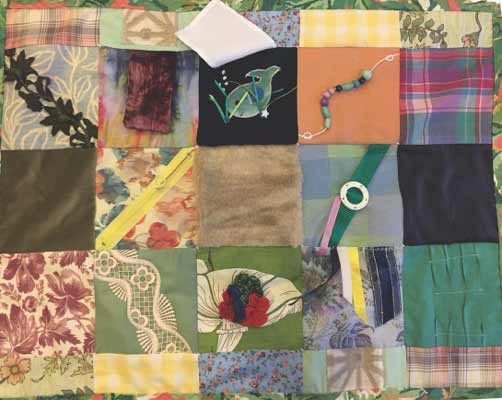 by Thewi
How to Make Sensory Blankets for Dementia Care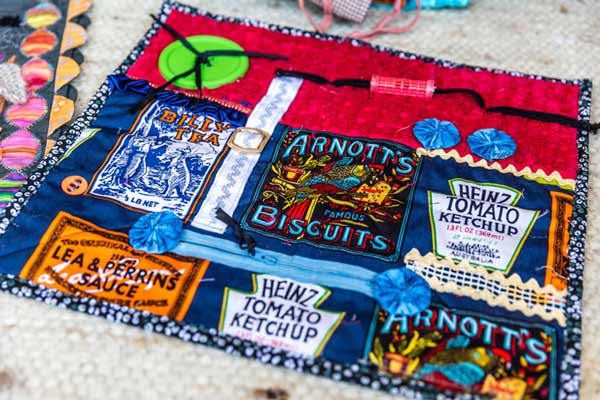 by Goldencarers
Alzheimers fidget quilt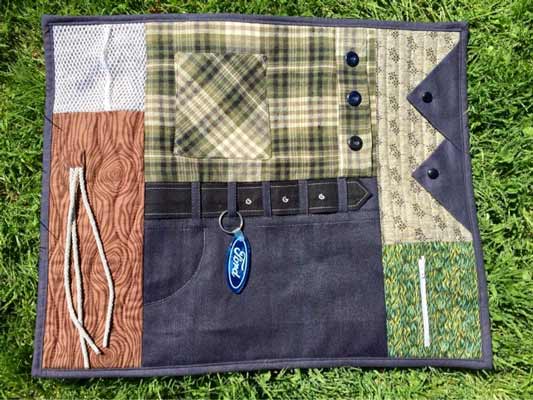 by Sewingwilde
Alzheimer's/Dementia Fidget Lap Blanket Quilt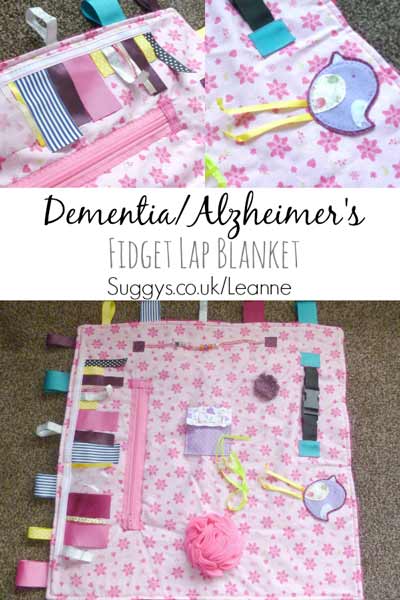 by Suggys
The Busy Hands Fidget Apron Pattern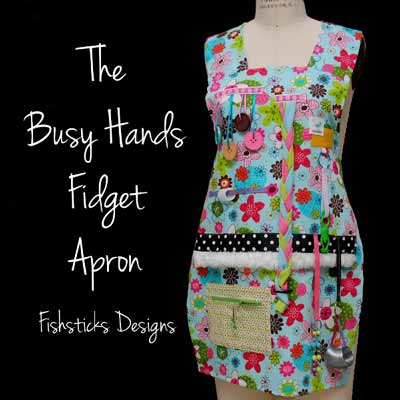 by Hemmein
Alzheimer Fidget Fun Mats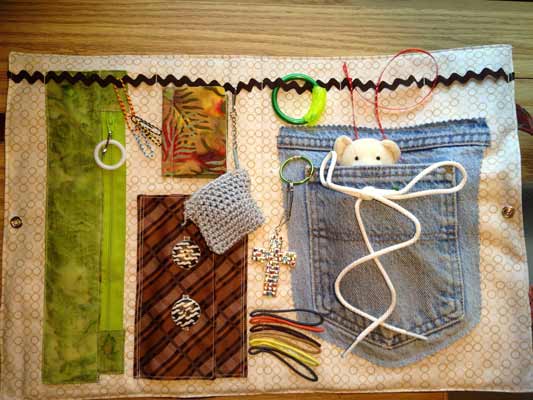 Lulabelle's Fidget Quilts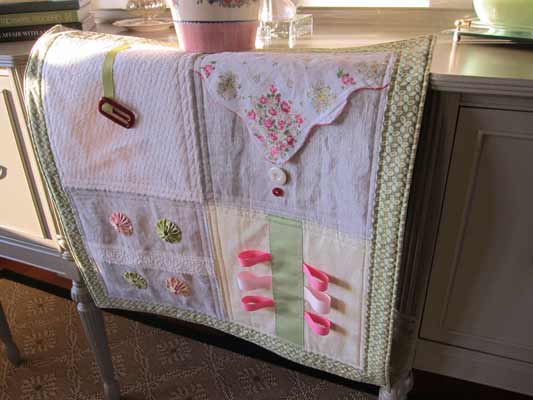 Sensory blanket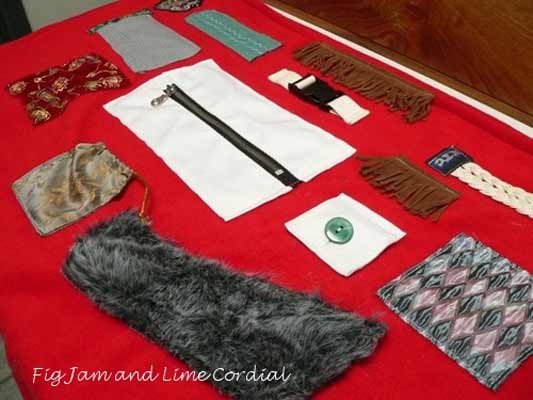 Build Your Own Fidget Quilt
How to Make a Fidget Quilt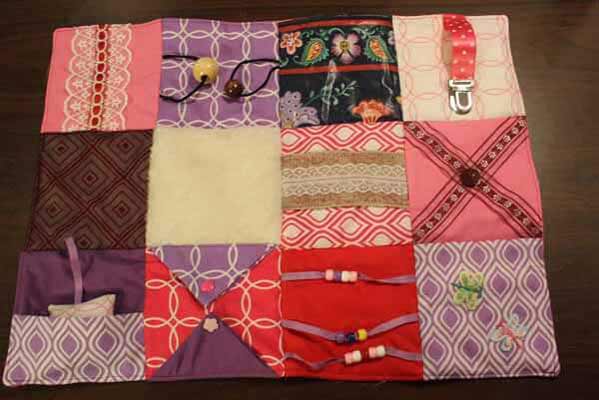 Chicken fidget blanket quilt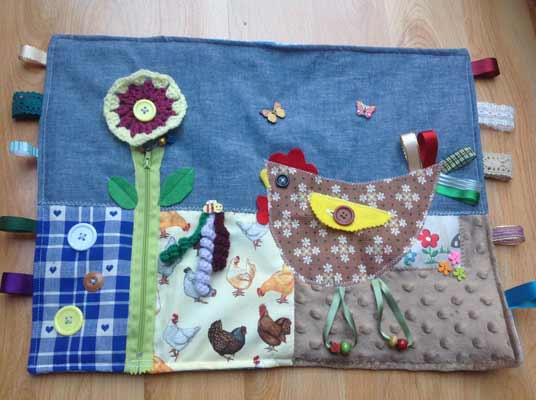 by Pinterest
 Community Fabric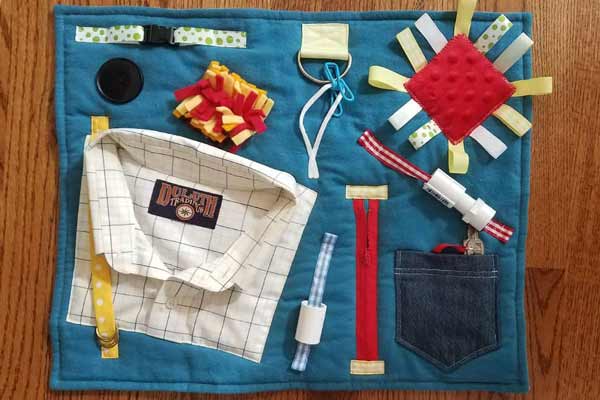 How to Make a Fidget Quilts – YouTube
 Fidget quilt – Make and Do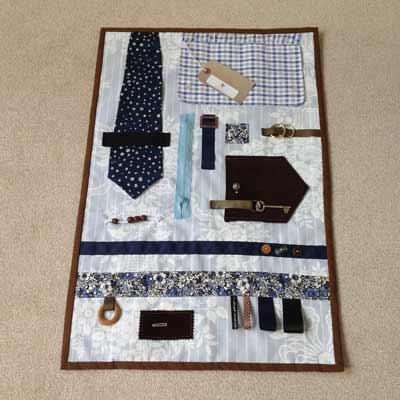 by Sumakeanddo
 Another fidget quilt – Make and Do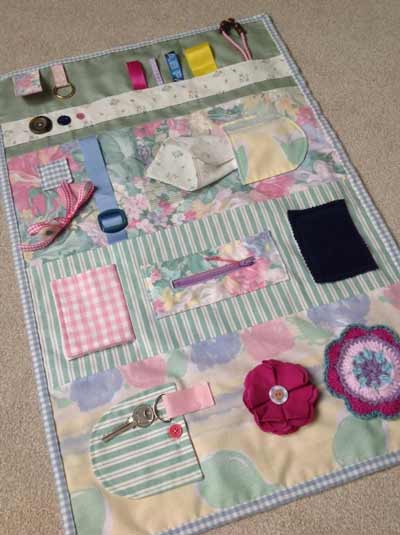 by Sumakeanddo
More fidget quilt ideas by Jill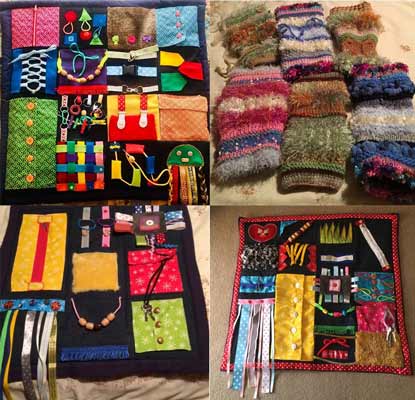 by Jillalexa
Want more ideas? Check the book "Fidget to focus":
Fidget to focus
Full of tips and strategies collected over years of shared experiences, Fidget to Focus is a gold mine of information and sometimes surprising, sometimes heart-warming stories about how to stay focused and on track, even when tasks are dull, tedious, and boring.