1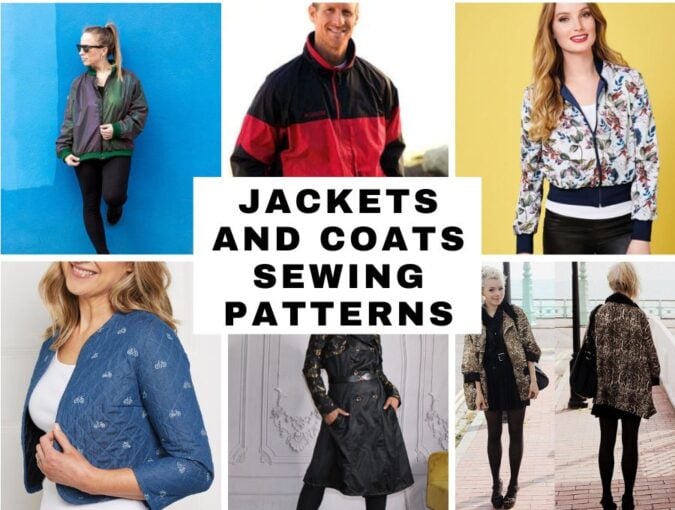 Free Jacket Patterns and Coat Patterns to Sew
Looking to add an extra handmade outer layer to your wardrobe? Look at these free jacket patterns and gorgeous coat sewing patterns in today's roundup.
It might look intimidating but sewing a basic coat requires very basic sewing skills and very few pattern pieces.
Don't miss these gorgeous free jacket and coat patterns to download today!
Free blazer pattern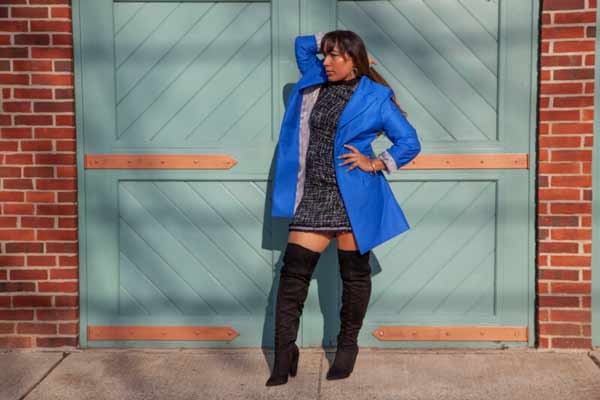 This magnificent free blazer pattern is a must-have for all you trendy gals out there because it provides you with a gorgeous blazer that you can wear on formal and casual occasions alike featuring an open front with no buttons or zippers, an elegant notched collar, and a bottom hem that goes over your hips to the middle of your thighs, flaring a bit due to the fitted waist.
by Moodfabrics
Simple jacket pattern for men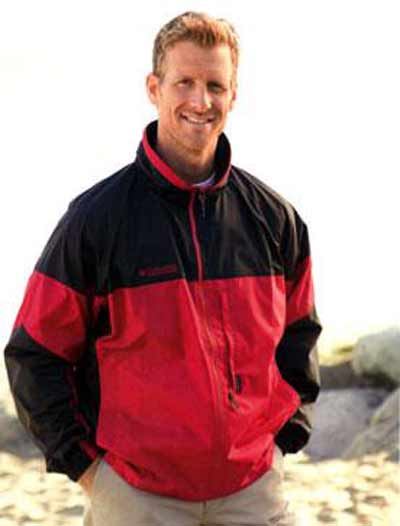 Here's a super easy and simple jacket pattern that will make your husband love you even more since it will help you make a simple, but great men's jacket In two tunes, with a lining, interfacing, a high mandarin collar, and an elastic bottom hemline, as well as elastic cuffs that will keep the cold wind at bay.
Free mens jacket pattern – bomber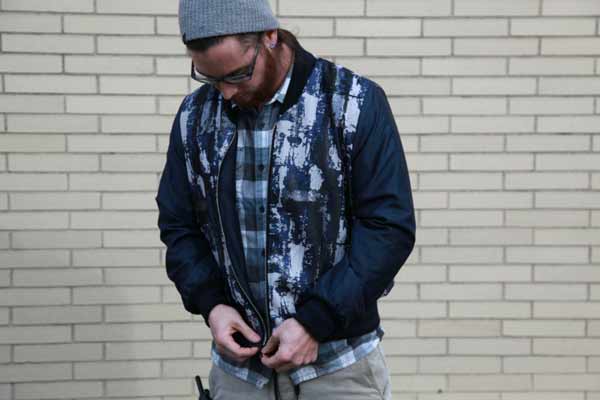 The popular bomber jacket has become a modern-day alternative to suit jackets due to its stylish appeal, so it's splendid to have it in your wardrobe, especially if it's practical and good looking like this unisex one, is reversible, has sleeves in contrasting color, a cutaway collar, and a front zipper closure.
by Moodfabrics
Cropped jacket sewing pattern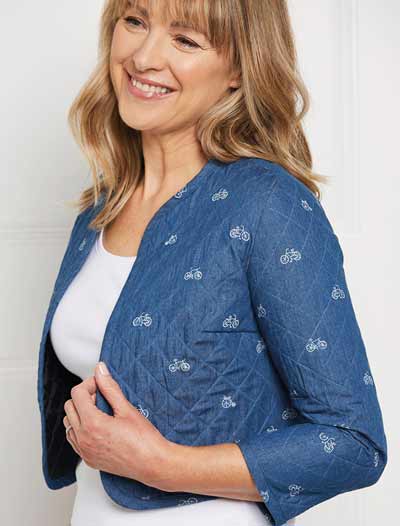 Use this cropped jacket pattern to whip yourself up a trendy quilted jacket that you can wear over shirts or sweaters, to casual and semi-formal events, featuring a neckline without a collar, an open front with curved bottom corners, and no zippers or buttons, a bottom hem that reaches above your bellybutton, and three-quarter sleeves.
by Craftworld
Winter coat pattern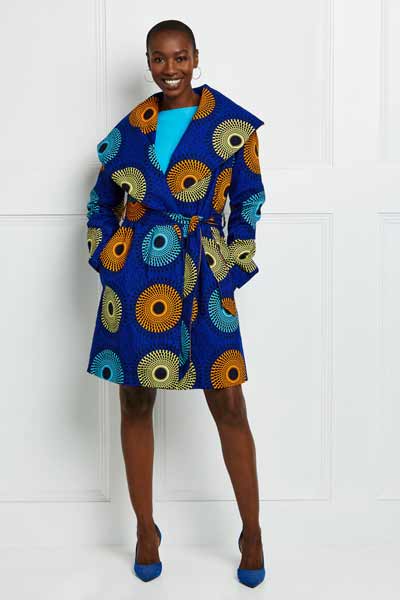 Make a statement with a fashionable coat that will make a decent number of jaws drop, thanks to its bottom hem that goes to your knees, a large shawl collar that covers your shoulders, wide pronounced cuffs in the same color as the coat, side pockets, and an open front with a matching fabric belt as a closure.
by Craftworld
Winter coat sewing pattern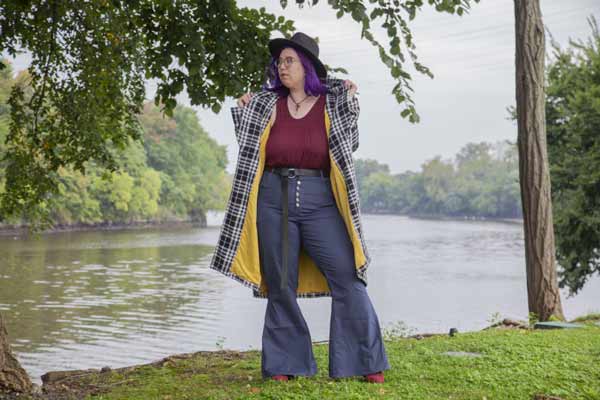 For those of you who prefer long coats without too many details comes a winter coat pattern that covers your knees, has a contrasting interior, wide cuffs, a subtle shawl collar, and an open front with a single button just below the collar that allows you to wear it both open and closed, depending on the weather.
by Moodfabrics
Basic jacket pattern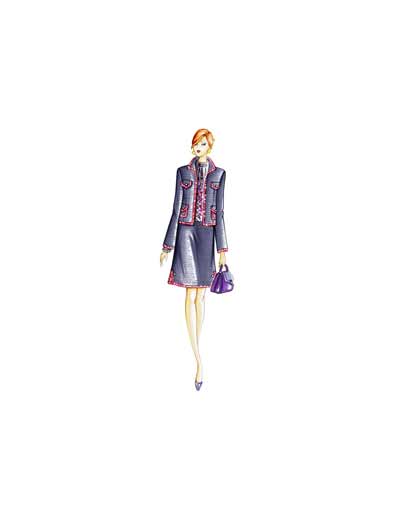 Treat yourself with a unique, chic jacket with some high-class details like front chest and hip pockets that have button-up flaps and contrasting bias tape borders, an open front with hook closure and a wing collar, as well as thin cuffs, all with contrasting bias tape borders identical to the ones on the pockets.
by Marfy.it
Easy jacket sewing pattern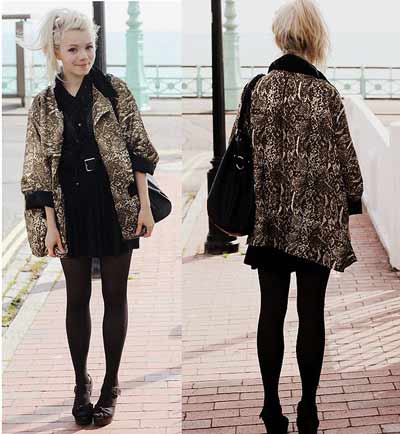 When a pattern is relatively simple it doesn't automatically mean it lacks style, with this jacket it's the opposite, take a look at its lined interior in contrasting fabric, a bottom hem that reaches your hips, sleeves that cover two-thirds of your arms, an open front, and a wing collar that all give off a trendy vibe.
by Schwurlie
Crop bomber jacket pattern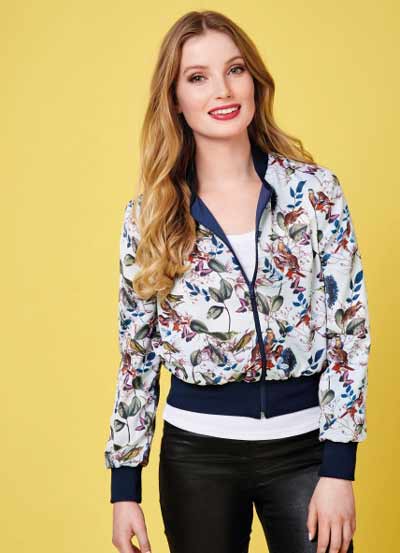 Make this fashionable jacket that has its sleeves and bodice in the same color, a black, short cutaway collar, a zipper closure at the front, black wide elastic cuffs, and a wide, black elastic band at the bottom hem that reaches slightly above your waist.
by Sewmag
Bomber jacket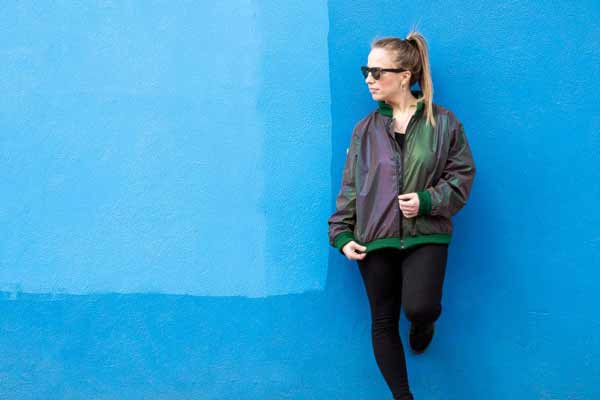 The lined bomber jacket from this pattern will make sure you sparkle wherever you go, with its dazzling reflective main fabric, a zipper closure at the front, a cutaway collar characteristic for this popular piece of clothing, and elasticated bands at the cuffs and the bottom hem.
by Moodfabrics
Spring or Fall trench
Reinvent the trench coat with the pattern we have here and sew a fashionable garment that draws inspiration from the medieval surcoat, with removable sleeves, a notched collar, a double row of buttons going from the chest to below your waist, two side pockets, a belt at the waist, and a slightly flared bottom hem that goes over your knees.
by Moodfabrics
Wool trench coat pattern – Caladium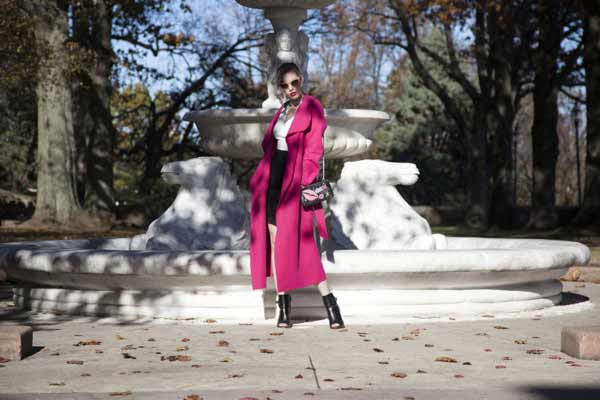 Become a hip uptown gal with a fancy bright color wool coat that has a lovely wide shawl collar that covers your shoulders, a matching fabric belt at the waist, cuffs, pockets on the hips, and a bottom hem that reaches to your ankles to keep you warm during those particularly chilly days.
by Moodfabrics
How to make your own coat pattern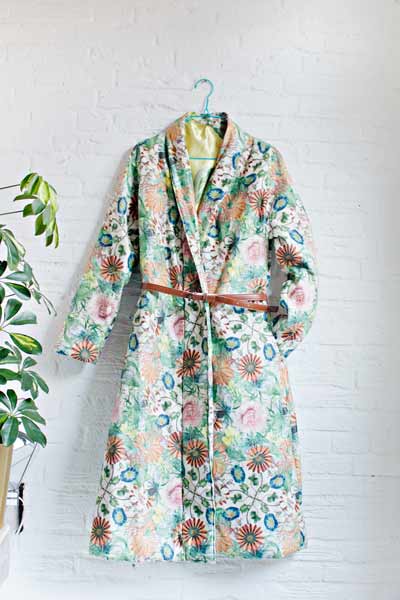 Let your creativity run wild and use two colorful fabrics of your choice to make a coat that will turn some heads with its contrasting main and lining fabrics, a subtle shawl collar, sleeves without cuffs, two snap-on buttons at the waist that allow you to wear it fitted, and a bottom hem going over your knees.
Fall and winter better brace themselves because you are coming their way with a bunch of gorgeous jacket patterns and regardless of which one you decide to make, you're guaranteed to have a stylish and creative look. The neat thing about all the patterns here is their straightforward nature, you should have no problems making jackets no matter your sewing skills level. Don't forget to subscribe to the mailing list and you'll get notifications about fun new projects and tutorials. Stay warm and chic and enjoy your new jackets and coats!
I hope you liked this collection of free coat patterns, blazer tutorials, and free jacket patterns.