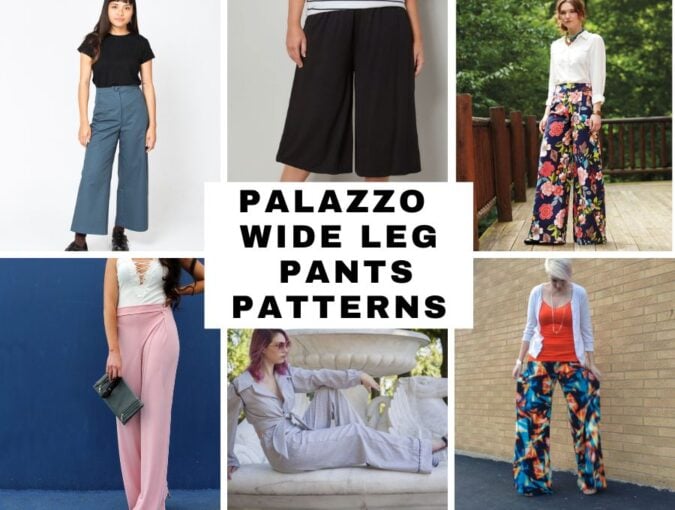 Free Palazzo Wide leg pants patterns
Introducing the ultimate wardrobe essential – bold printed palazzo pants! These wide-leg showstoppers are not only comfortable but also incredibly stylish, making them the perfect addition to any fashion-savvy wardrobe. With their flared silhouette and eye-catching prints, palazzo pants allow you to channel your inner '70s goddess and create a bohemian look that is both chic and effortless.
But that's not all – palazzo pants are also incredibly versatile and easy to mix and match. Whether you're looking for a casual daytime look or a dressy evening outfit, palazzo pants can be styled to suit any occasion. Pair them with a cute crop top for a laid-back boho vibe, or dress them up with a blouse and heels for a sophisticated look that's perfect for a night out.
And the best part? Palazzo pants are suitable for all body types! Whether you're curvy, petite, or somewhere in between, there's a pair of palazzo pants out there that will flatter your figure and make you feel confident and stylish.
In a world where comfort is key, palazzo pants are the perfect choice for anyone looking to add a touch of glamour to their everyday wardrobe. So why not ditch the rigid jeans and pencil skirts and embrace the comfort and style of palazzo pants today? Trust us, once you try them on, you'll never want to wear anything else!
Wide leg palazzo pants pattern with tie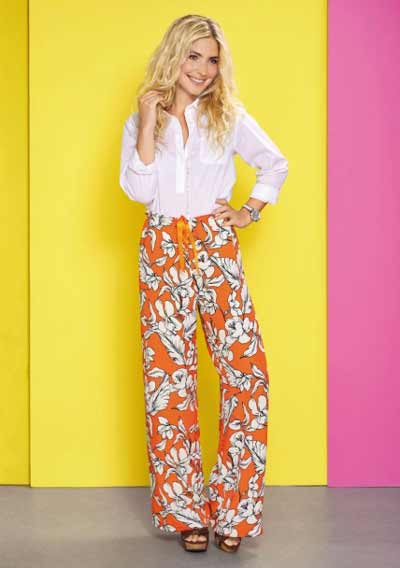 by Sewmag
Pleated wide leg pants pattern – Aster
Size: US 2- 30
Options: full-length pants or cropped capris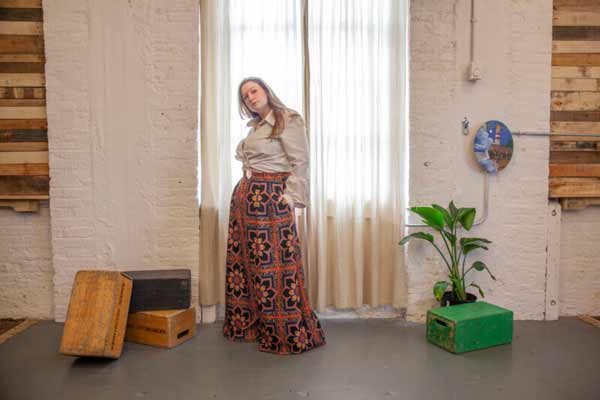 by Moodfabrics
Wide leg pants Ursi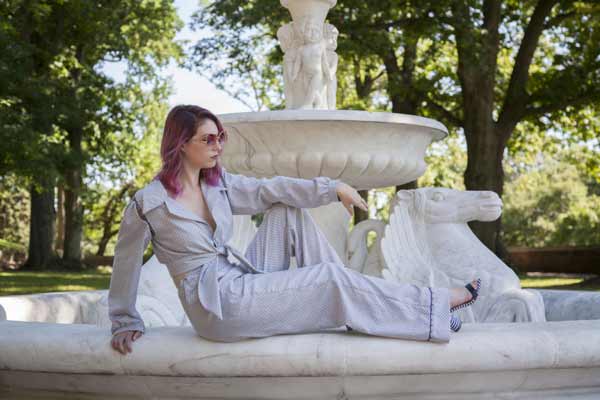 by Moodfabrics
Maple culottes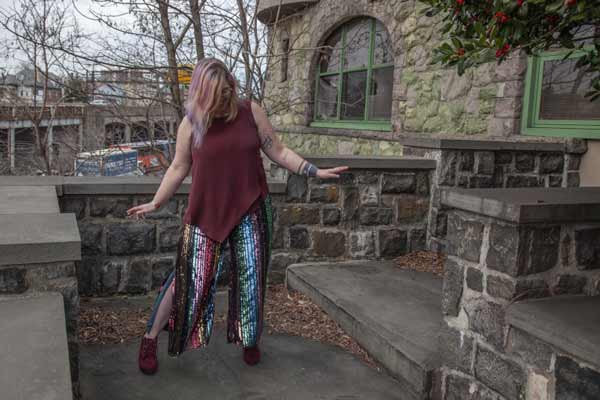 by Moodfabrics
DIY wrap pants pattern
How to make posh palazzo pants without a pattern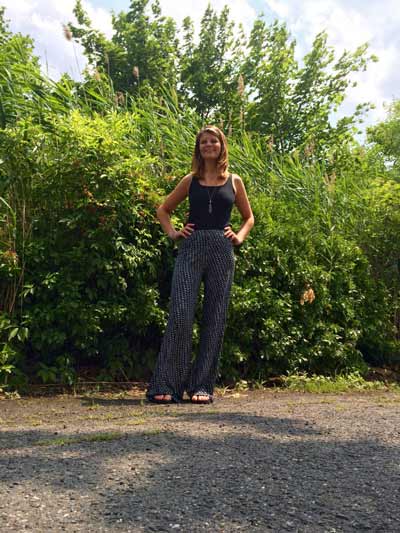 by Moodfabrics
Making of wrap pants
Wide leg pants pattern with waist band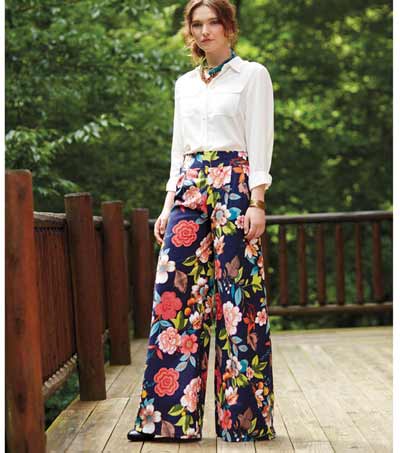 by Joann
Laurel palazzo pants with front zipper
Size: XXS – 5XL
Features:  an ankle length, front zipper closure and inseam pockets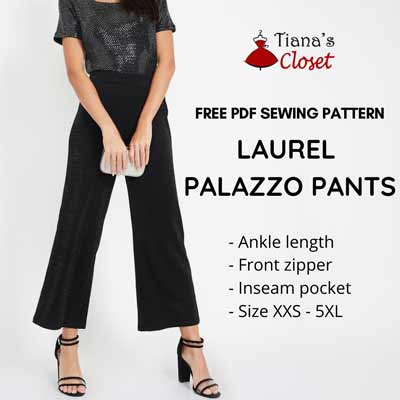 by Tianascloset
Elastic waist palazzo pants or culottes
Size: XXS – 5XL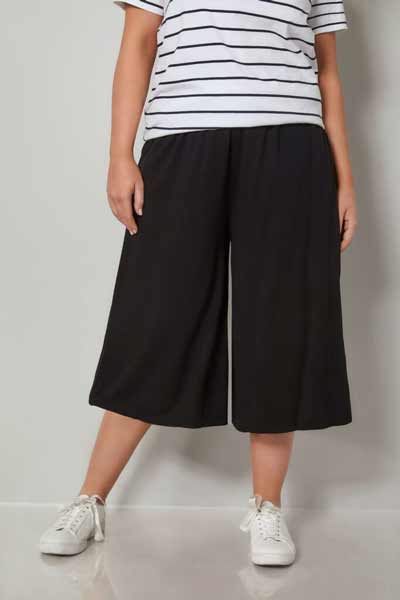 by Tianascloset
Straight palazzo pants hack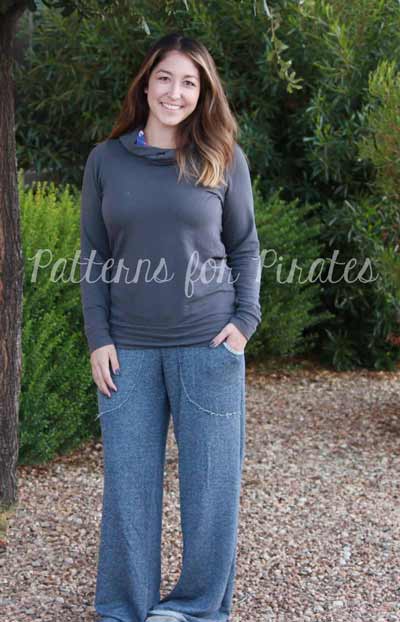 Make palazzo pants pattern from scratch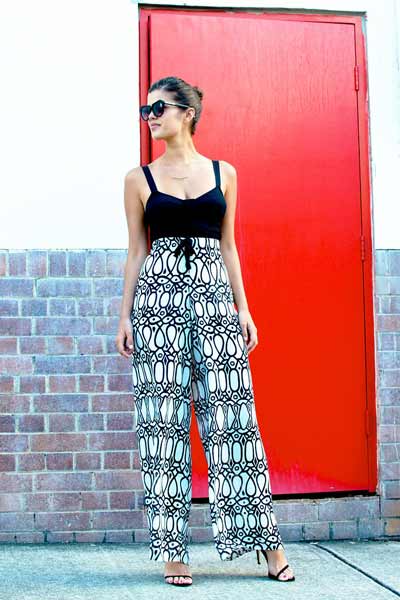 Pleated palazzo pants
DIY high waisted wide leg trousers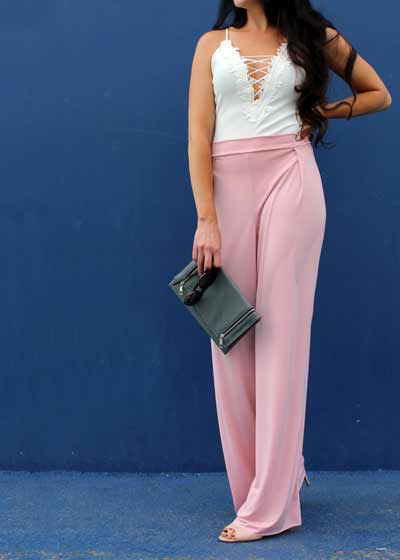 Super wide leg palazzo pants pattern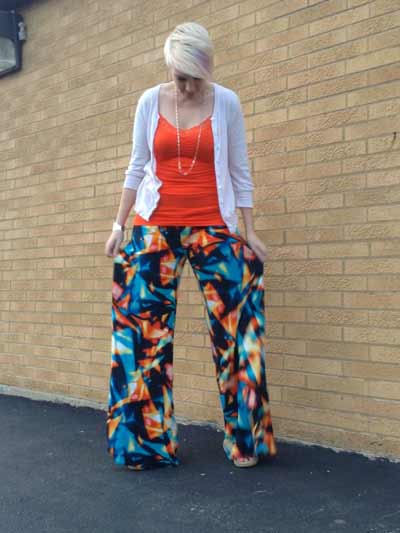 by Jamielmac
Wide leg pants with front zipper free pattern
In conclusion, palazzo pants are a must-have addition to any fashion-forward wardrobe. With their superb comfort and endless styling options, they are perfect for any occasion. So why not try stitching your own bold printed pair and embrace your inner '70s goddess? Whether you're looking for a casual or dressy look, palazzo pants are sure to become your new fashion staple.