2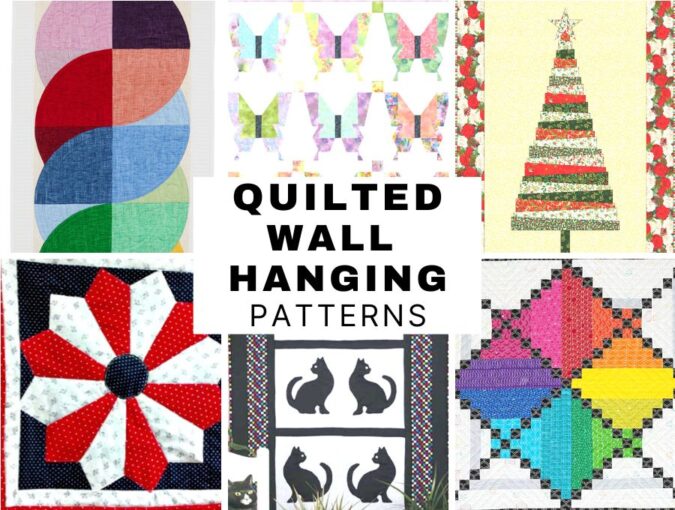 FREE Quilted Wall Hanging Patterns You'd Love to Make
These gorgeous quilt wall hanging patterns are perfect to use as a home décor item. Change up the feeling and the mood of a space instantly by hanging up a wall quilt! From modern to applique, from classic to seasonal quilted wall hanging patterns you are sure to find at least one that matches your interests and skill level.  You can even use a wall hanging as a table cover in preparation for an upcoming holiday or grab one for a family picnic! You can even keep one in the car for cold weather emergencies. If you crave a small DIY project, but cannot commit to a large quilt right now, you should definitely try your hand at these mini wall quilt patterns.
Want to learn how to turn your Quilts in decorative wall hangings?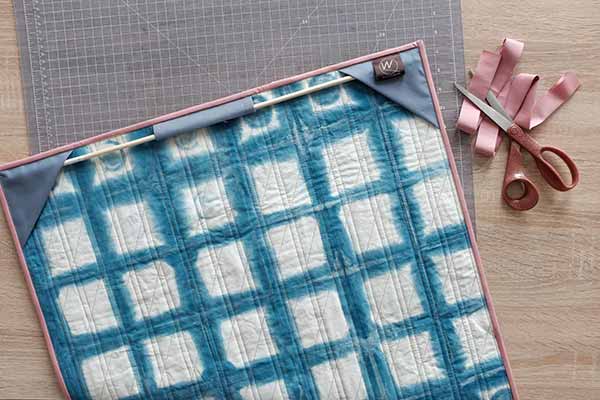 Here's how: Full Tutorial on QuiltersCandy 
Modern quilt wall hanging patterns
Color curves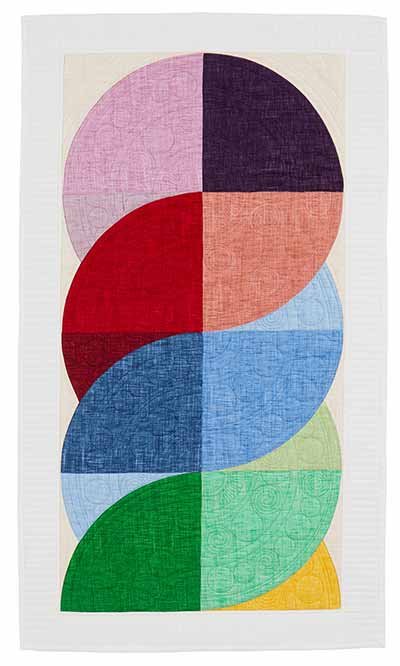 Give a joyful character to a room with this colorful quilt that has a bright background and a set of quarter circles in various colors that you arrange so they form a column of circles joined together with a common quarter, giving them an appearance of an upright thick rope.
Chasing Rainbows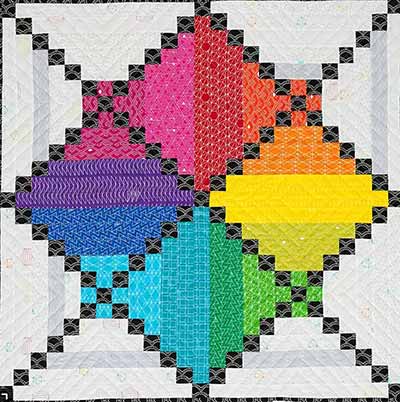 Rainbows make everything better, including dull walls, it the rainbow in question is a quilt like the one here, featuring a solid color background with a rainbow-colored diamond shape at its center and a black X mark across it that splits the diamond into four sections, one for each tone of colors of the rainbow.
Rainbow Hexagon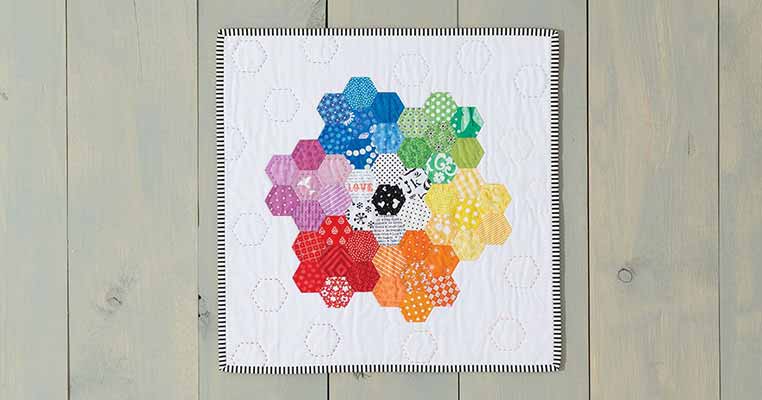 Put the most adorable honeycomb design to good use with the rainbow hexagon quilt that consists of a white background and small hexagon shapes on top that forms a large hexagon with a hollow center and a hexagon ring around it in five gradient colors of the rainbow.
Seasonal wall hanging quilt patterns
Winter wall hanging pattern
Prepare your humble abode for the special Christmas atmosphere with a quilt that represents a snowy background that has two bearded gnome silhouettes in the center, four colorful gift boxes arranged horizontally next to each other below them, and four shiny stars in different colors on the white sky above the adorable gnomes.
by Missouri Star QuiltingCo on YT
Spring wall hanging pattern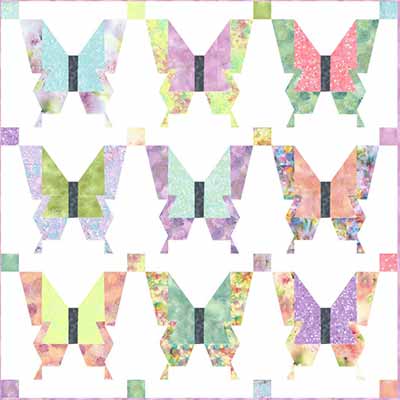 Nothing says spring is here better than some beautiful butterflies flying around joyously like these nine that sit in a three-by-three grid on the white background quilt we have here, with dark stripes as their thin body and big colorful wings that have their outer section differently colored than the inner one.
by Rjrfabrics
Summer wall hanging pattern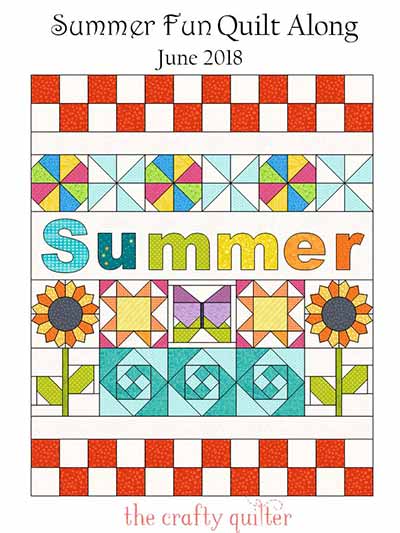 Bring the summer to your house in the form of this quilt that features a checkered red and white border at the top and the bottom edge, with two sunflowers, one rectangular butterfly, two rectangular sunshine designs, three water depictions, a few colorful squares set in a row, and letters that spell summer.
Autumn wall hanging pattern – pumpkin spice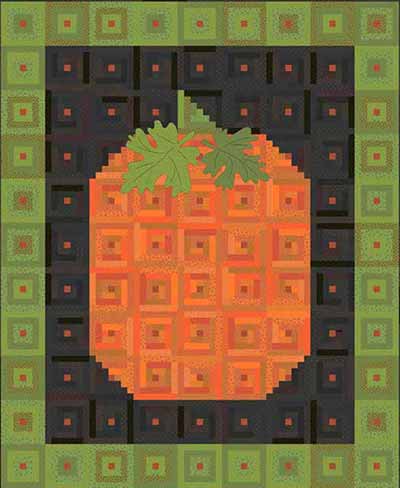 Pumpkins are the ideal symbol of autumn, so a quilt like this one that has a green wide frame made of small squares around the edges, a dark background also made of small squares, and a large orange pumpkin with green leaves on top will set the mood of proper autumn in your room.
Christmas wall hanging pattern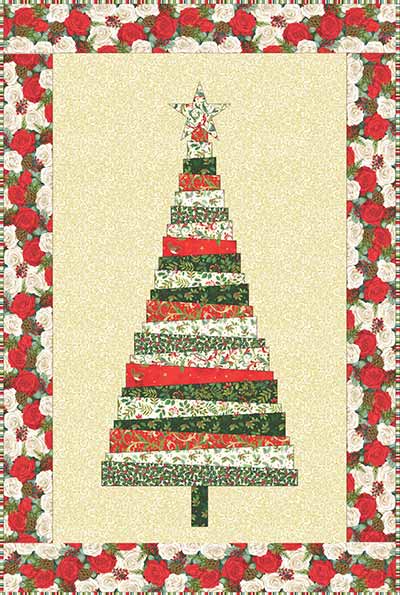 Make your guests hear those jingle bells when they look at this quilt that has a wide border in the three Christmas colors, green, red, and white, a cream background, and a Christmas tree made of strips in the same three colors and different length, stacked to form a triangle with a star on its top.
by Makoweruk
Applique wall hanging patterns
Flying free – patriotic wall hanging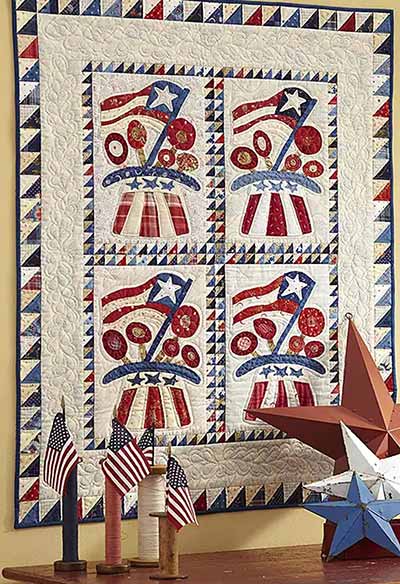 Give your respect to the land of the free with a quilt that has a frame consisting of triangles in the colors of the flag, white background, and a smaller identical frame that is split into four squares, each one featuring a design of the old US flag inside a hat in the same colors.
Easter bunny pattern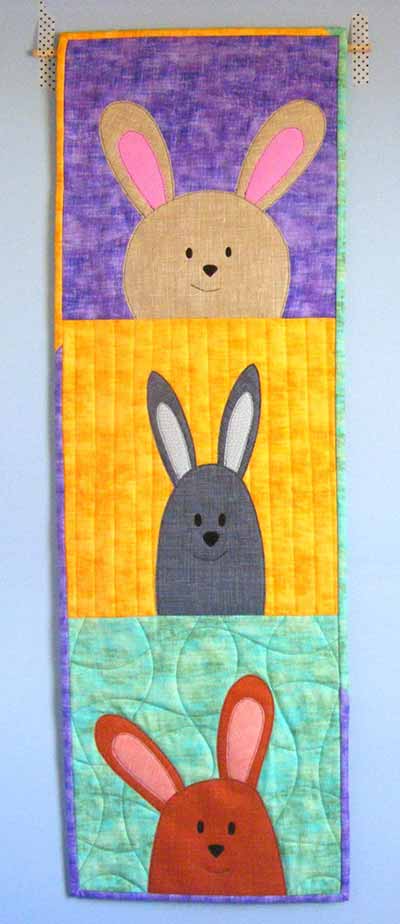 Up the cuteness of a room instantly thanks to a quilt with three adorable bunny faces inside a square each, set one above the other to form a vertical wall decoration that you can place in your kid's room, on the staircase wall, or even inside a bathroom if you wish.
Other wall hanging patterns
Picadilly square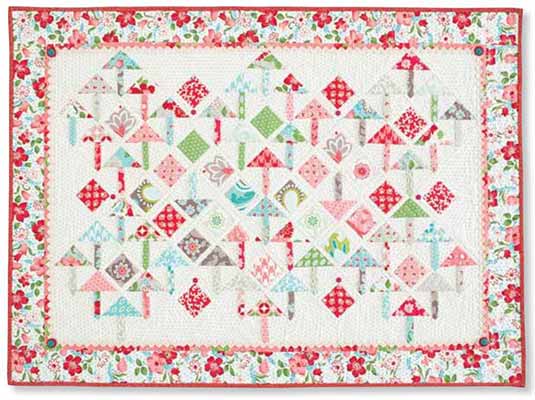 Here's a quilt that turns simple square, triangle, and strip pieces into an interesting depiction of a square or a park, with the pieces set on a white background with a wide colorful frame, placed close to each other to create an appearance of trees, umbrellas, and floor creatively.
Memory quilt (any size)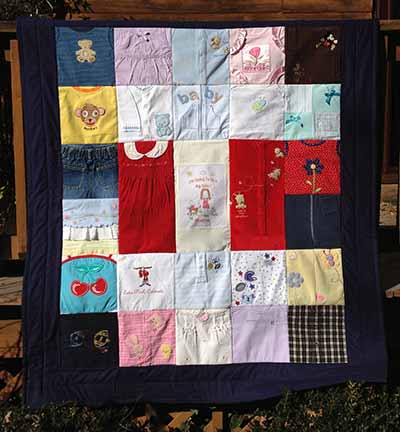 Turn those old fabrics that mean something to you into beautiful memorabilia of your life or the life of your loved ones with the help of this pattern that will allow you to join the scraps of fabric into a quilt of squares joined together in a six-by-five grid that will look wonderful on your wall.
by Sassyquilter
Patriotic dresden plate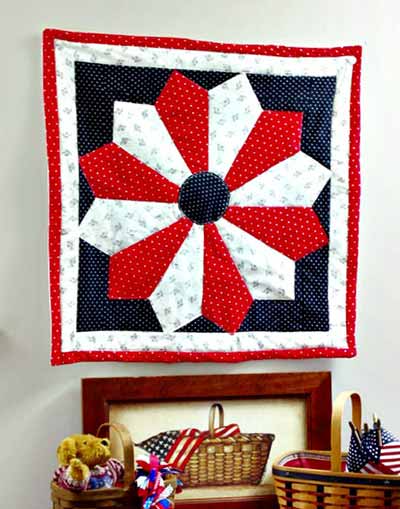 Make a Dresden plate design in red and white colors, place it onto a blue background, then place all that onto a white background with a thin red frame around its edges and you will get a unique quilt in the colors of the US flag that will demonstrate your patriotism and your creativity simultaneously.
Black cats silhouette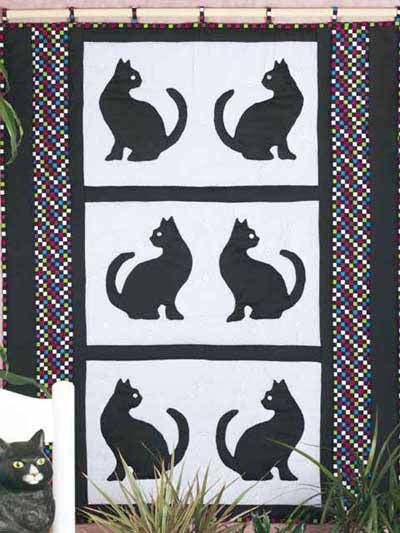 The internet is crazy about cats, so your friends are as well probably, which is why they'll be blown away when they see this quilt hanging on your wall, featuring a black background with three vertical white panels that each have two black cat silhouettes looking at each other over the back.
by Freepatterns
I hope you love these wall quilt patterns as much as I do! Although some a quite intricate and I'm not sure I have the time to start one of them now, I can still enjoy them.
So, which one of these quilted wall hanging patterns is your favorite? Do you know an awesome (but free) quilted wall hanging pattern you would love to see here? Drop down in the comments below and let me know
It's safe to say that you have enough patterns to make quilts that will cover all your walls if you wish so. Give at least a few of them a go and tell us how they turned out in the comments below. Don't forget that you can subscribe to our mailing list to receive updates and news regarding this website. Enjoy your new wall-hanging quilts!