2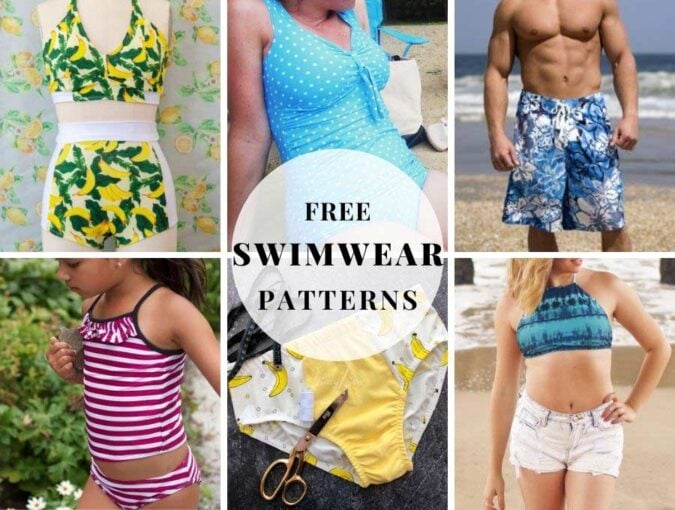 15+ FREE Swimsuit Sewing Patterns for Everyone in the Family
Hit the beach or pool with stylish DIY swimwear. Quality bathing suits are not cheap and sometimes you just can't find the right combo of type, fit, and color in the stores. While sewing your own swimwear isn't exactly easy, it isn't as hard as one might imagine either!
I've rounded up the best free swimsuit patterns for everyone in the family! From one piece bathing suits and bikini for women and girls, to men's board shorts and trunks for boys. Browse my collection of free bathing suit patterns – I'm sure there will be one just for you. A swimsuit pattern that will fit you well and will be comfortable for a great day at the beach
Swimsuits and Bathing Suits sewing patterns for Women
Browse these free women's swimwear sewing patterns including one-piece bathing suits, bikinis and tankinis
Two piece, high waisted swimsuit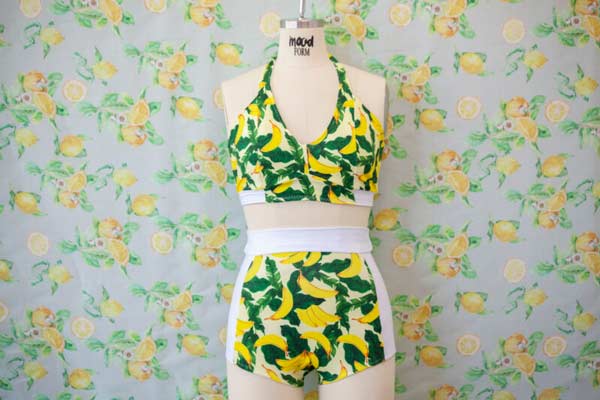 Bring that cool retro high waist style back to life with this two-piece swimsuit. Make each piece in different colors to make the suit even more outstanding or go with a single color for a completely retro look.
Via Moodfabrics
One piece swimsuit with ties pattern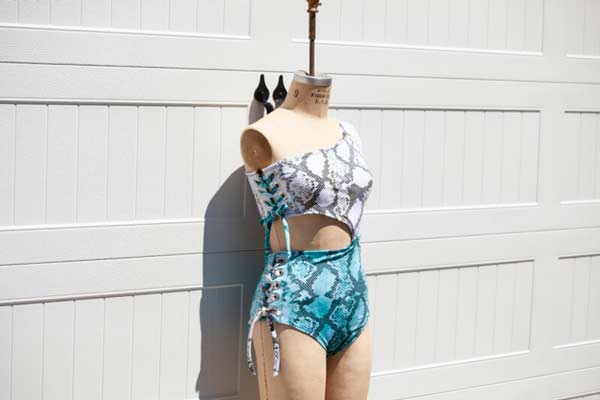 This one piece swimsuit can fool a lot of people into thinking it's a two piece. That special appearance makes it so interesting, you'll have a hard time resisting to make one for yourself right away. The ties on the sides are also an interesting addition.
Via Moodfabrics
Triangle bikini top pattern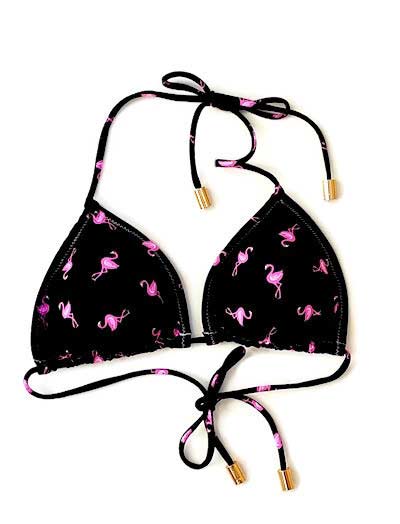 For all those walks on the beach or sand volleyball games, here comes a triangle bikini top! It's a basic bikini top that goes well with all kinds of bottoms, be they swimsuits, shorts, or mini skirts. Everyone needs at least one solo bikini top like this in their summer wardrobe.
Via Sirenapatterns 
Twist and tie bikini top pattern
Another top for all you bikini lovers who already have your swimsuit bottoms or want to get some tan even when you're not at the beach. This one brings a different style to the table though, thanks to its twist shape middle that will never go out of fashion.
Via Etcetorize 
Halter and high waist bikini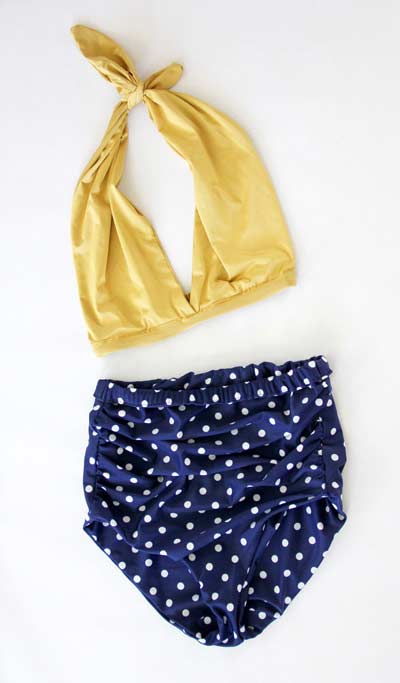 If you're looking for a two piece swimsuit that isn't as revealing as most bikinis, here's your savior. This high waist bikini and halter combination has that sixties charm to it and yet it's just as fashionable as the new models.
Via Mesewcrazy 
DIY bikini tops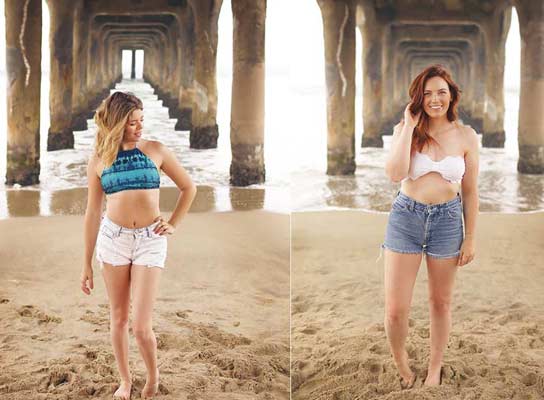 Want two new bikini tops that are stylish and easy to sew? Here they are! A halter-style bikini top and a scalloped bandeau will get you ready for summer and the beach perfectly. Both are simple and don't take much time so don't miss out on making them.
Via theSorryGirls 
3-in-1 swimsuit
Make a bikini, tankini or maternity tankini pattern. It's a really versatile swimsuit pattern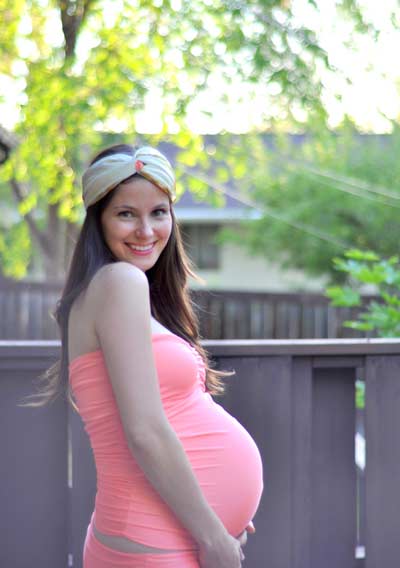 Who doesn't love multipurpose outfits? This 3 in 1 swimsuit will be ideal for you whether you're curvy, slim, or pregnant! It can easily transform from a tankini into a maternity swimsuit or a bikini. Enrich your wardrobe with three swimsuits at a workload cost of just one!
Via Cottonandcurls 
Wrap / bandage bikini top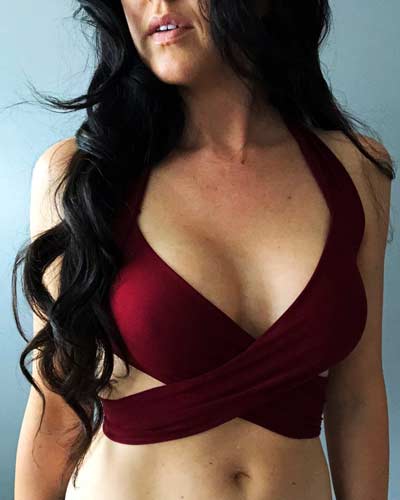 Feeling exotic? Then show that to the world with this sexy bikini top! It's a top with an X-shaped form that is comfortable to wear and goes well with many different bottoms. If you like the style but don't want it to be so revealing, don't worry, you can adjust it to your needs with ease.
Seamless and Reversible Bikini Bottoms
Trace a pair of bikini that fits you to make these super comfortable bikini bottoms.
This one is particularly easy to make because you don't have to measure anything. Just trace out a bikini bottom that fits you and sew according to that. You'll get a bikini without visible seams that can be reversed, so it's almost as if you made two Bottoms at once.
Via Edgewater Avenue on YT
Leia bikini and top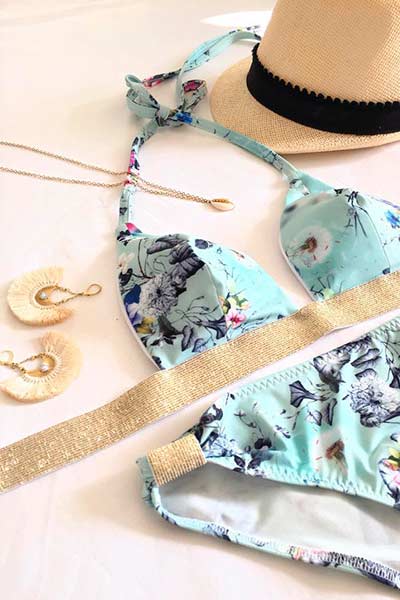 Format: pattern and tutorial
Sizes: 36 to 46
No, it's not the bikini Leia wore when Jabba the Hut captured her. It's a beautiful one nonetheless! This bikini set gives of those tropical summer vibes and feels refreshing to wear. You'll get a nice tan with it as well.
Via IamPatterns
Vintage one piece bathing suit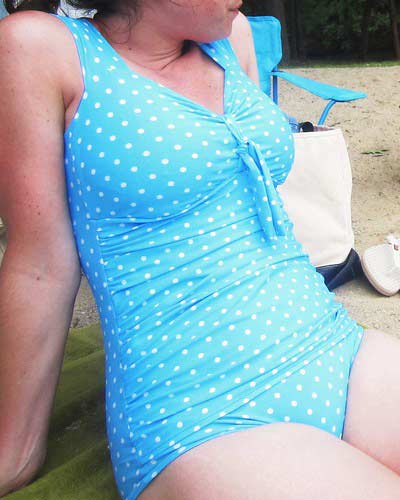 Vintage clothing is always stylish and classy, especially swimsuits. This one will pique the interests of all who prefer one piece bathing suits to bikinis. It will look wonderful on you regardless of your age, body shape, or height.
Via KitschyCoo
Bathing suit patterns for GIRLS
One piece bathing suit for girls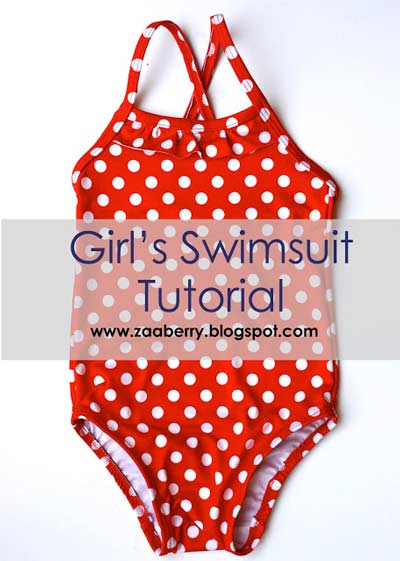 Get your little princess ready for the pool or beach with this adorable one piece bathing suit for girls. It will do the job perfectly and it won't feel uncomfortable at all. You can also make it a two piece if your little one prefers it.
Via Zaaberry
Two piece swimsuit for girls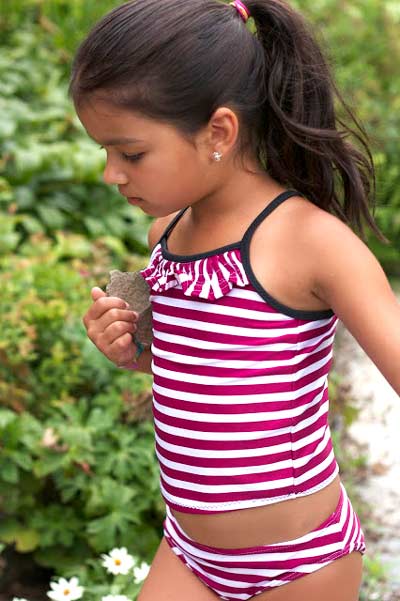 Surprise your little daughter with a new two piece swimsuit. This adorable bathing suit is the girls' favorite because it's colorful and cute while being light and comfortable at the same time. The ruffles on the top add to the cuteness.
Via Zaaberry 
Men's Swimwear & Swim Trunks Patterns
Own the summer in style with these DIY bathing suits for men. We have free sewing patterns for men's swimwear, boardshorts and swim trunks. It turned out to be super difficult to find free swimsuit patterns for men in English even though I spent many hours searching across the web. As I wanted to give you guys options I've included few great patterns in other languages. Check out our selection of the top free men's swim trunks and swimsuits patterns for the ultimate comfort and style.
Men's boardshorts pattern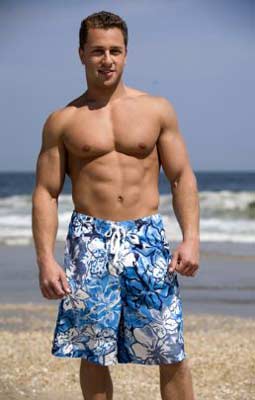 It wouldn't be fair to leave out the guys from this swimsuit bonanza. The first treat for them is this boardshorts pattern. If your husband, boyfriend, or brother, doesn't like short swimsuits, make this one for him. The classical boardshorts pattern is getting more popular lately so you can't go wrong with it.
Size: any
Via WeekendDesigner
Swim briefs for men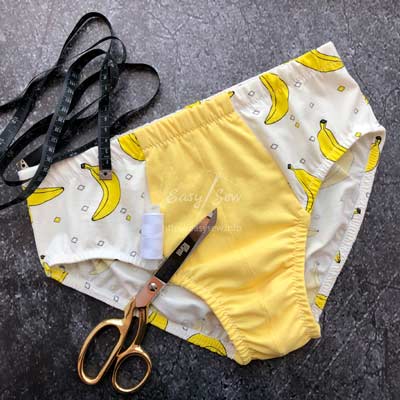 This one is for all those guys that like the old-school swim briefs. They fit tight and snug but don't cut into the skin so they don't feel uncomfortable. Plus, their shape will guarantee a great tan along the entire legs.
Size 38-60
Format: pattern + video
Via EasyToSew
Swimwear patterns for boys
Boys trunks and swimcap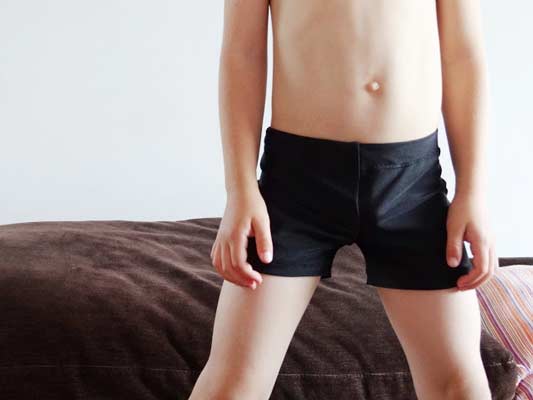 Sew swimming trunks for boy in size 5-6 years old and swimming cap pattern for head diameter of ~20" / 51cm. Get your little guy ready for swimming competitions with these trunks and cap set. It's for boys around the age of 6. The trunks reach the middle of the thighs. Boys love this set because it's a matching pair made from the same fabric.
Via NaiiCostura 
Boys board shorts
This one is for all those boys who want a swimsuit like their dad who prefers longer swimming trunks. They cover the knees so you won't have to worry about your little guy getting sunburns on the knees.
Upcycle men's into boys board shorts
Don't throw out your husband's board shorts just yet! This upcycling project will help you transform them into a new pair of shorts for your son. You can also just buy a pair of adult ones from a thrift shop and repurpose them.
Boys swim briefs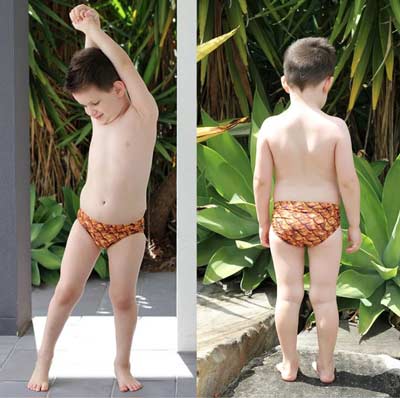 Make a nice pair of swimming briefs for your son and get him ready for family trips to the beach, waterparks, or nearby pools this summer! This fun pattern shouldn't take you much to finish and your kid will love it for sure.
size 2-10
via BooDesigns
Boys swim shorts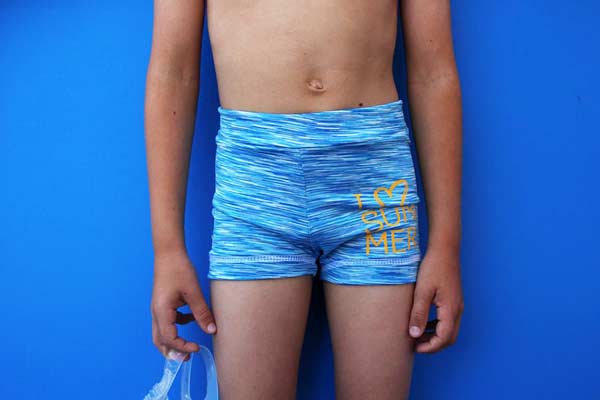 The last swimsuit on our list are these shorts for boys. It's similar to the one in the set with a swimming cap but a tad tighter, with the leg sleeves fitting snuggly against the skin. The length is about between the briefs and the broad shorts.
Sizes available: 92 to 146
Format: free pattern + instructions in German
via erbsenprinzessin
Swimming Accessories:
Swim Cap
When you want to keep your kid's ears and hair dry, you whip out a swimming cap. This one is a basic model but it does just as well as the store-bought ones. It's unisex so both Boys and girls can wear it.
Swim cap tutorial (Spanish) http://nodoypuntadasinhilo1.blogspot.com/2013/08/gorro-natacion.html
Pin for later: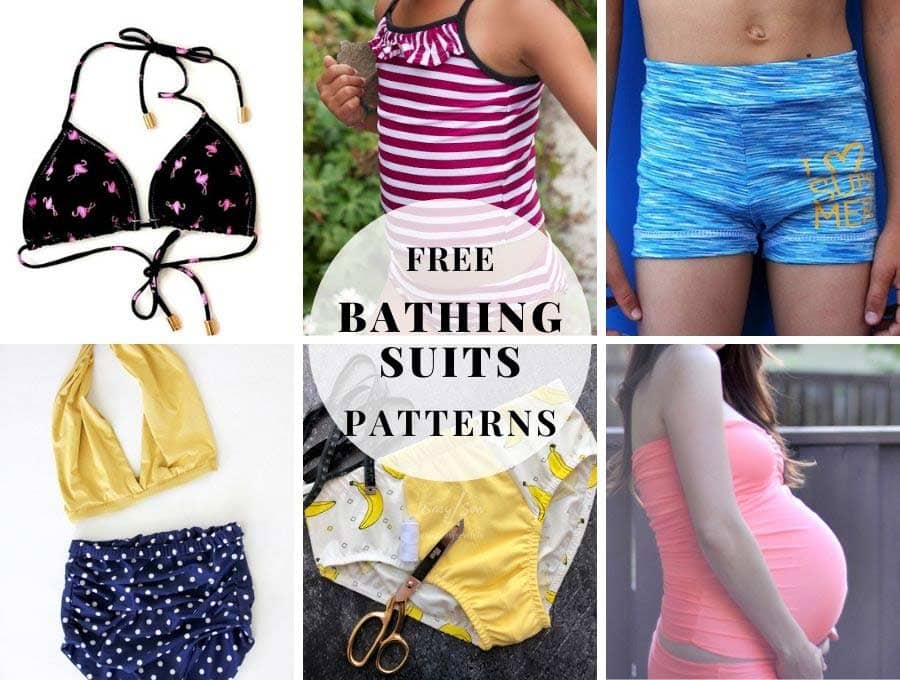 Hope you all liked my roundup list with free swimsuit and bathing suit patterns! If so, comment below and tell me which one is your favorite free swimwear pattern.
Which swimsuits will you be going with this summer? Let us know in the comment section below, we look forward to hearing from you! Oh, and one more thing, feel free to subscribe to our mailing list and you'll be notified as soon as new projects hit our website shelves.