Free Tiered Dress Patterns
Looking for the perfect dress to frolic around on the beach, attend a wedding, go for a picnic at the park, or sunbathe in the garden? Look no further than our top 10 must-sew tiered dress patterns to create a dress that is perfect for spring and summer. With statement sleeves and lots of volume, these dresses are sure to make a statement wherever you go.
From boho chic to classic elegance, from maxi dresses to mini versions, these flowy tiered dresses are perfect for any style and any body type. Get ready to create a dress that's as unique as you are!
Tiered dress patterns for women
How to draft your own tiered maxi dress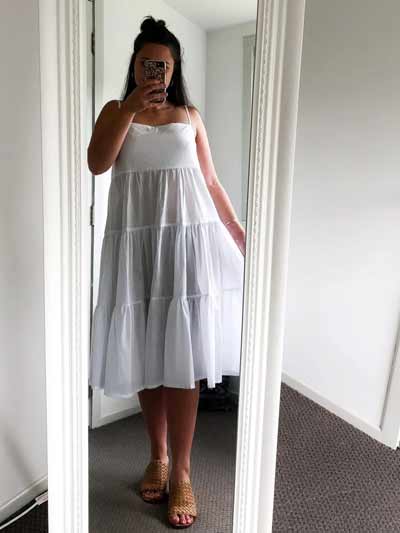 Tiered flowy dress with tie straps
Sizes: XS to XL
Suggested Fabric Amount Required (based off maxi length):
Size Extra Small = 1.5m (off the roll)
Size Small = 1.8m (off the roll)
Size Medium = 2.1m (off the roll)
Size Large = 2.4m (off the roll)
Size Extra Large = 2.7m (off the roll)
(add or take 0.3 metres for anything larger or smaller than these sizes)
Tiered mini dress with sleeves
Sizes: S to 2XL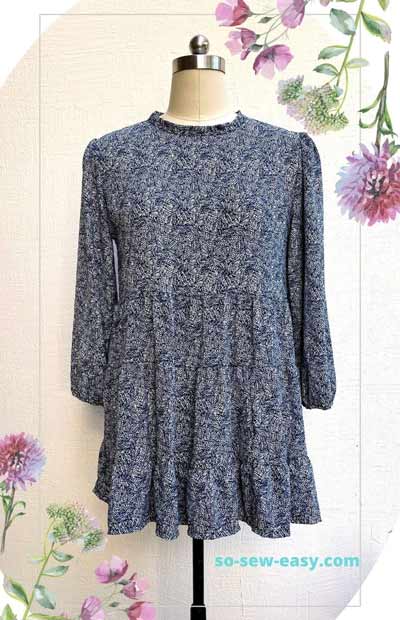 by So-sew-easy
Off shoulder tiered maxi dress
How to make a gathered and tiered skirt for any bodice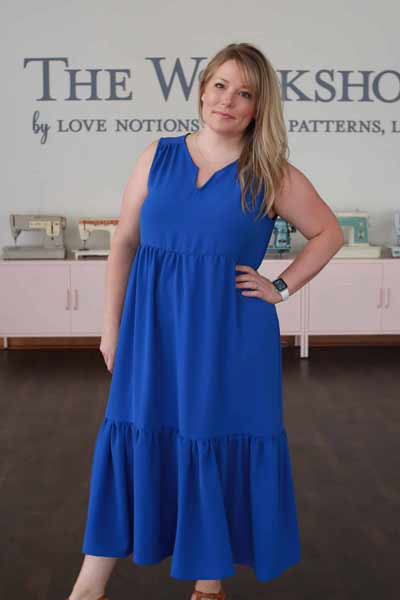 by Lovenotions
Boho Tiered maxi dress pattern with halter top
Size: 6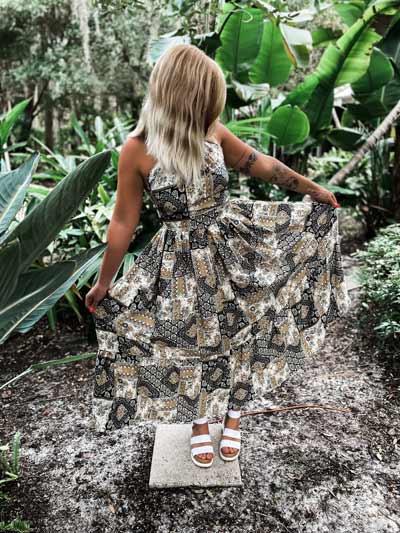 Tiered sundress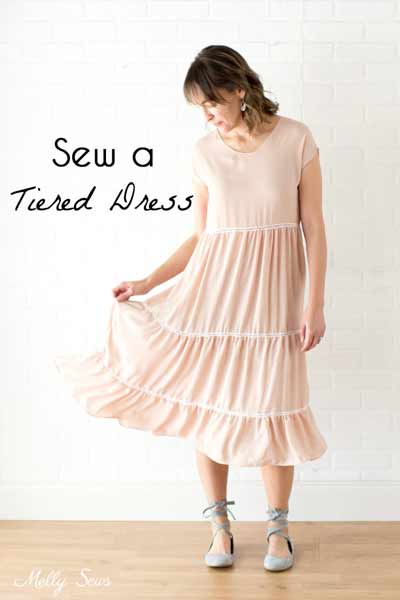 by Mellysews
Minimal waste tiered dress
Sizes: 00 to 32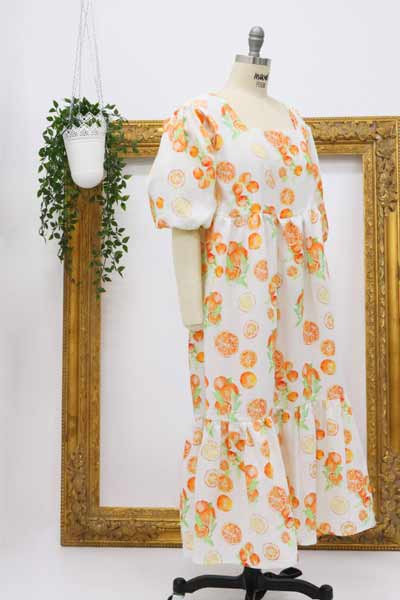 How to make a buffet dress without a sewing pattern
by Sewzywong
Tiered dress with bishop sleeves – Zenobia
Sizes: 00 to 32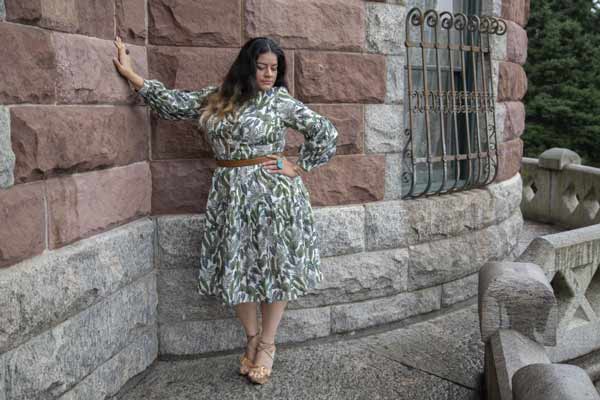 by Moodfabrics
Simple ZERO-WASTE tiered dress without a pattern
Tiered dresses for kids:
Talia tiered dress for girls
Sizes: 0-3m to 14 youth
Versions: sleeveless, short sleeve, elbow sleeve, long sleeve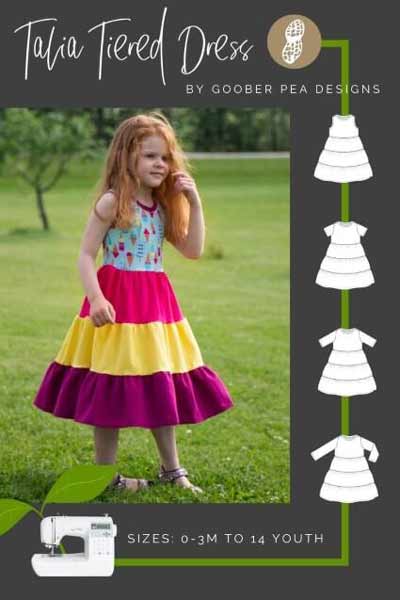 Get the pattern here: Gooberpeadesigns
Video how to gather the tiers: https://www.youtube.com/watch?v=006HRhNHyBE/
Sleeveless tiered dress pattern for girls
Sizes: 2y to 6y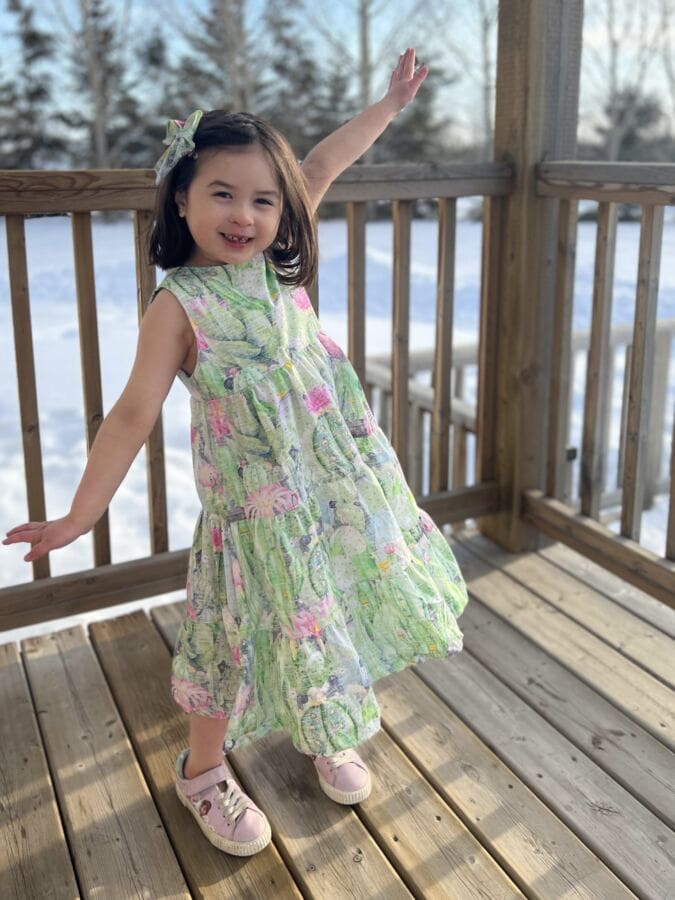 by Sewcraftyme
Tiered pillowcase dress
Sizes: up to size 8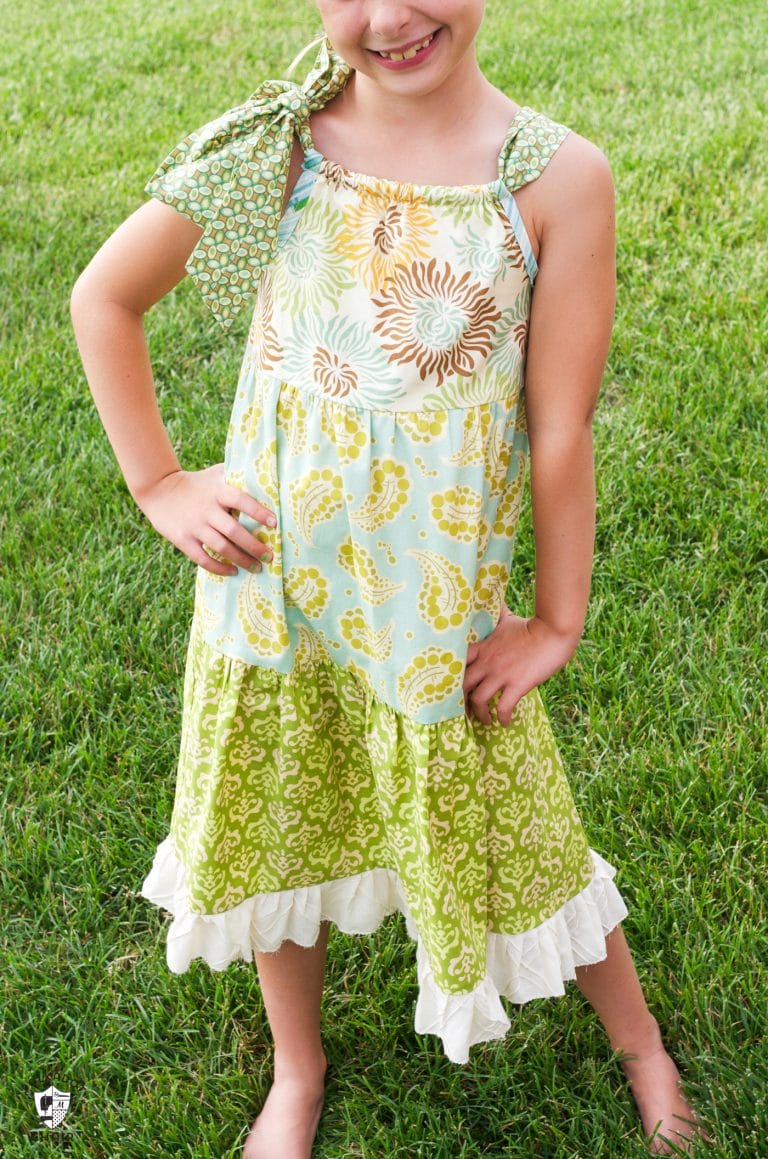 So, what are you waiting for? Get ready to add some flowy and feminine flair to your wardrobe by sewing up one of these free tiered dress patterns. With unique designs and easy-to-follow instructions, you can create a gathered tiered dress that's perfect for any occasion. Get ready to turn heads and make a statement with the perfect buffet style dress!