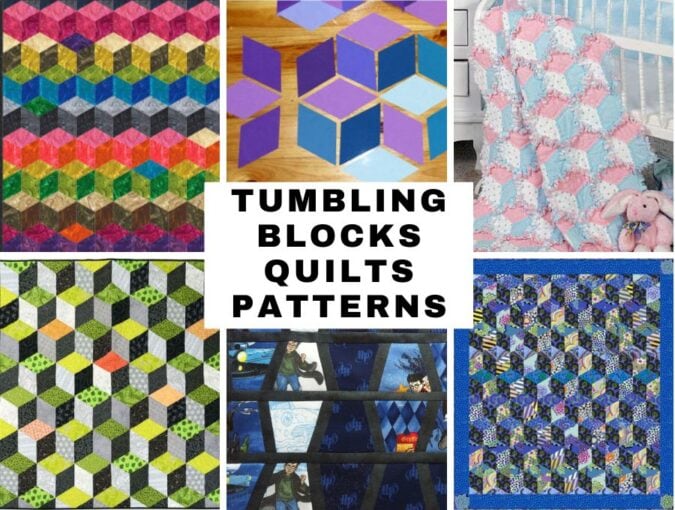 Tumbling Blocks Quilts Patterns [Traditional Methods and Modern Twists]
Tumbling block quilt patterns are interesting as they have a 3 dimensional look due to the blocks looking like they are tumbling down the quilt.
The quilt pattern has developed several variations over the years. The traditional blocks were hand pieced and quilted. It used a diamond shape in a repeating pattern. Now there are patterns you can buy that use the strip piecing method or the paper piecing method to assemble them.
Tumbling blocks quilt without a single Y seam
individual tumbling block size is about 4 1/2 x 3 7/8 inches
pattern: Teresadownunder
Striped Tumbling Blocks Quilt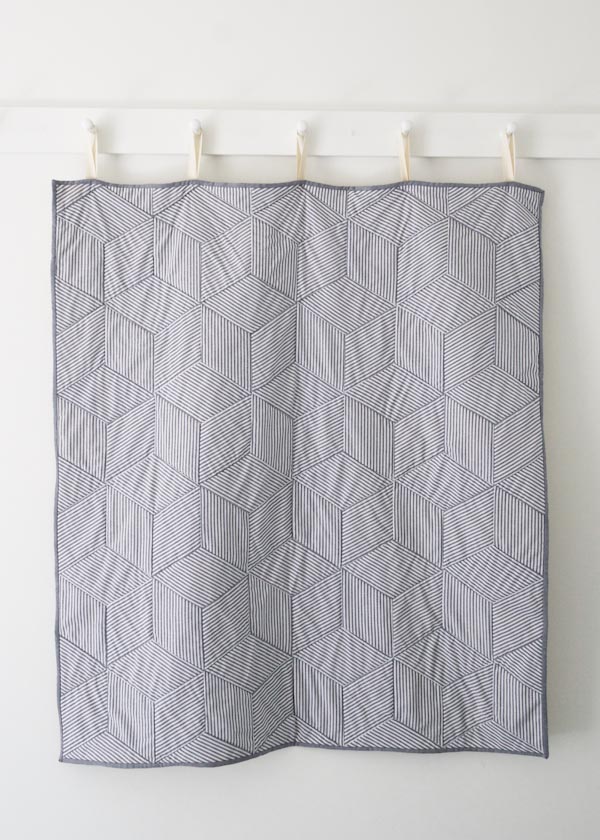 by Purlsoho
Sewing Tumbling Blocks Patchwork

Learn cutting and piecing to make Tumbler Blocks
Cool Blocks Quilt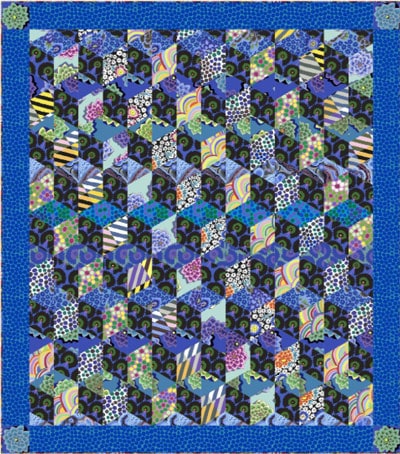 Easy Tumbling Blocks ~ No "Y" seams!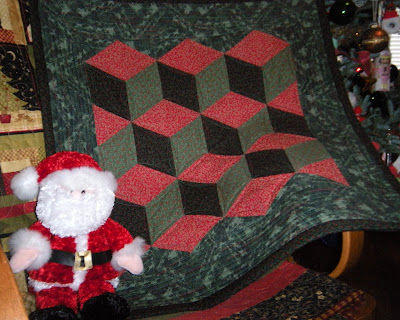 by Scrapatches
How to Make a Tumbling Blocks Quilt with No Y-Seams!
Free Quilt Pattern: Tumbling Blocks Quilt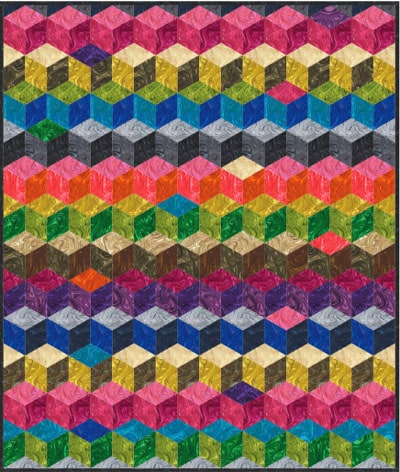 SIZE 45 ¾"W X 53 ¾"H
PATTERN HERE. DESIGNED BY MARSHA EVANS MOORE for Michael Miller fabrics
Tumbling Blocks Sunrise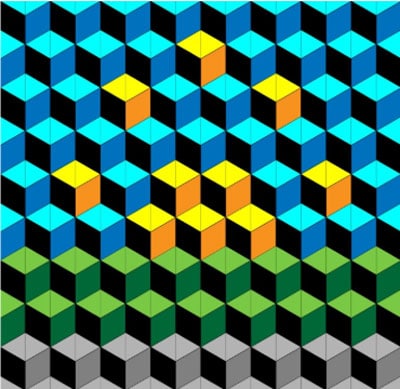 Finished quilt size: 16 x 16 inches
Sewn entirely on machine and without any Y seams!
Tutorial: How to Sash Tumbler Blocks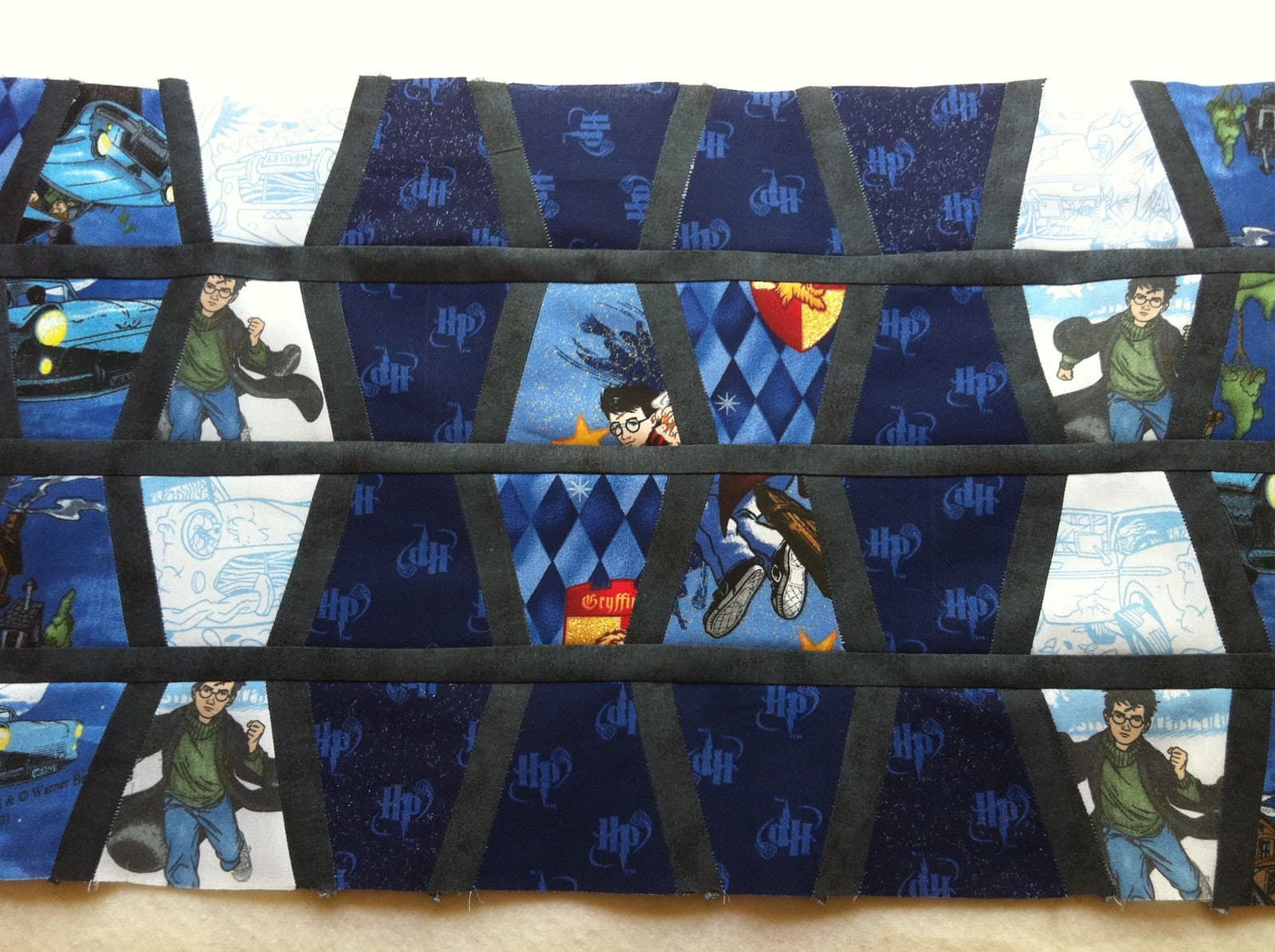 Modern Twist on Tumbling Tiles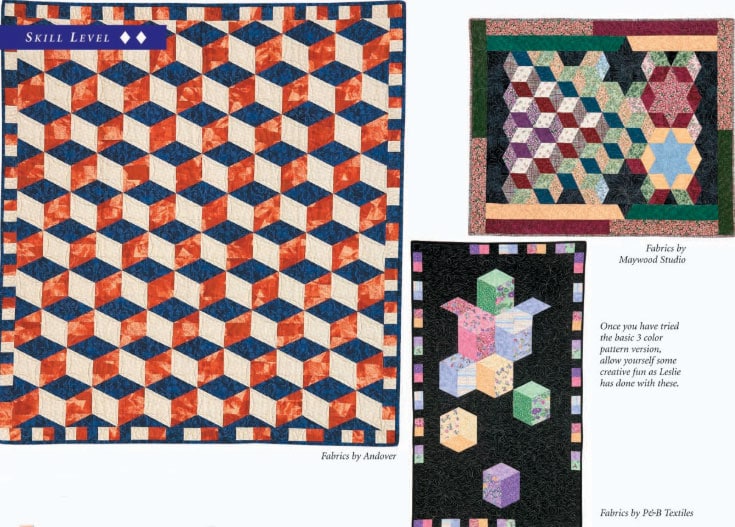 Click here to get a FREE copy of the original Tumbling Blocks pattern from McCall's Quilting February 2005 here.
Tumbling Blocks Quilt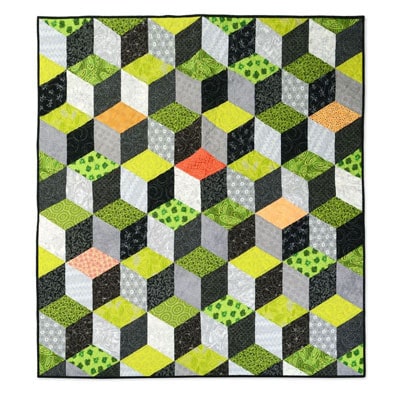 by Sizzix
Tumbling Blocks Raggy Quilt for a baby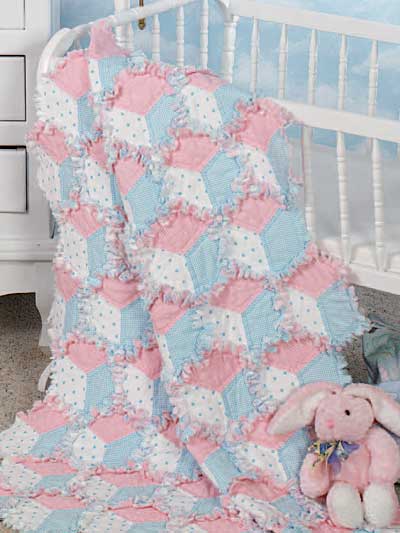 3D Tumbling Blocks Quilt Tutorial
Newer methods using strip piecing with no set-in seams
video clip by Marci Baker showing one of the newer methods using strip piecing with no set-in seams
Non-traditional tumbling blocks patterns
Below you will find the following templates and instructions. No matter which method you choose, make sure you are in line with the basic principle of placement of light, medium and dark fabrics. This is vital for the success of the design.

Tumbling Blocks Frame Templates
Tumbling Blocks Frame Rotary Cutting Pattern
Tumbling Blocks Frame Foundation Piecing
Tumbling Star Templates
Tumbling Star Rotary Cutting Pattern
Tumbling Star Foundation Piecing
Tumbling Cube Templates
Tumbling Cube Rotary Cutting Pattern
Tumbling Cube Foundation Piecing