5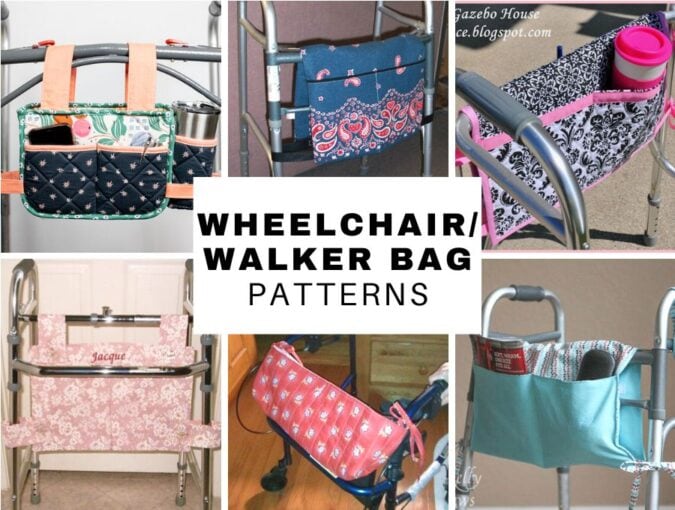 Free Wheelchair and Walker Bag Patterns
These wheelchair or walker bag patterns come in many different forms and they are a great gift for anyone who needs to use a walker or wheelchair. These mobility walker bags, caddies and pouches have easily accessible with pockets so they offer a quick and easy way to keep things organized and easy to find. If you are using a walker/wheelchair/mobility scooter or have a dear friend that uses one, you can definitely make a bag for the walker to make moving things around more easily or to keep the essentials on hand if going out and about. They are perfect for using up scraps, storing the daily essentials, and easy to create for gifts.  All the wheelchair and walker bag patterns have provided measurements, but you want to make sure it would fit perfectly, you can measure the width between the handles and an approximate depth for the caddy.
Free patterns for bags for walkers and wheelchairs
Walker caddy tutorial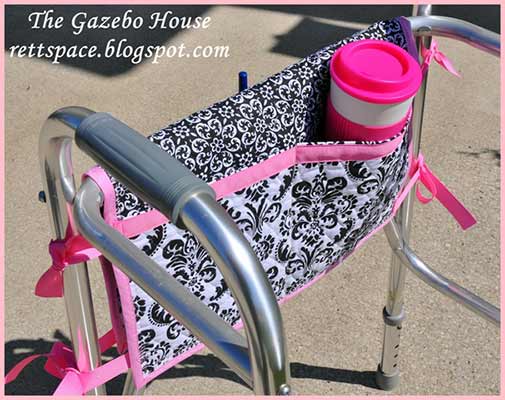 by Rettspace
Quilted wheelchair tote bag – attaches to the arm of the chair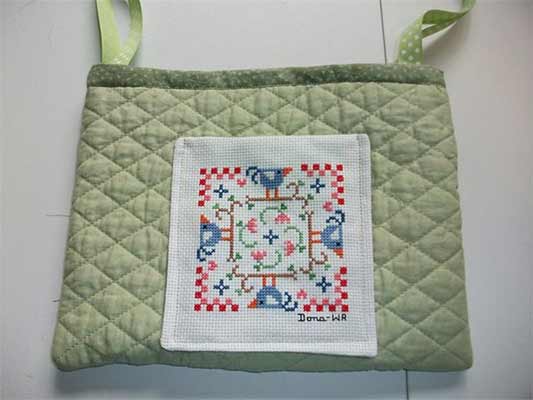 by Quiltwoman
Velcro bag for walker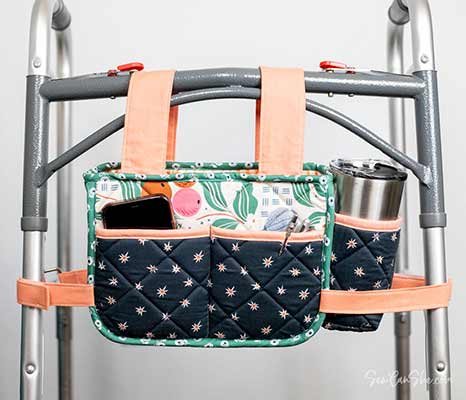 by Sewcanshe
Hanging bag for walker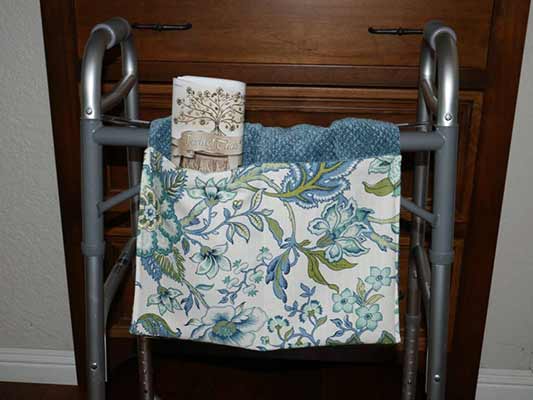 Walker bag with pockets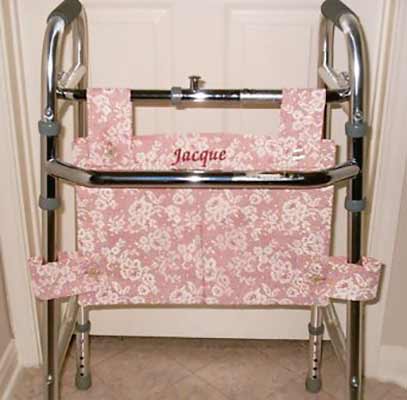 Tote bag for walker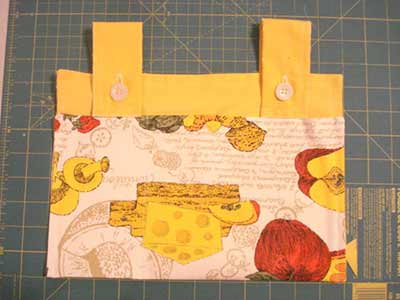 Wheelchair caddy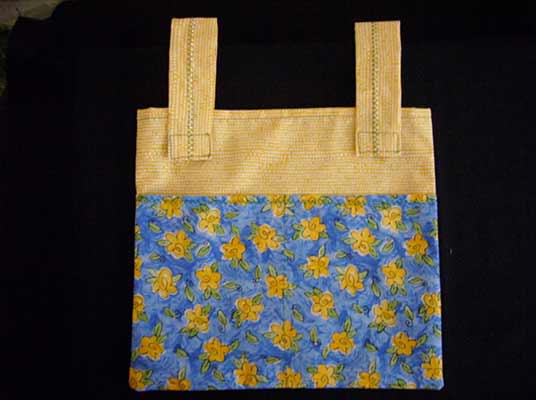 Wheelchair caddy bag
Walker organizer bag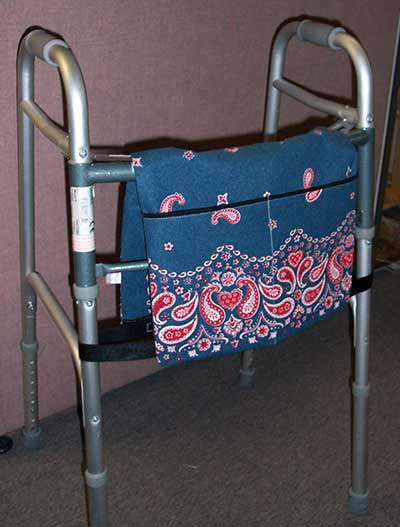 Walker carry bag from placemats
Pattern for walker bag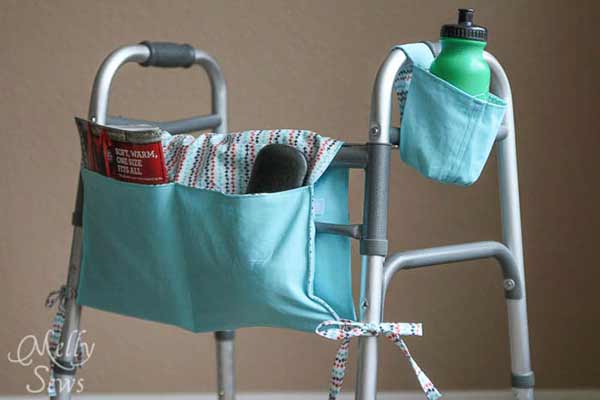 by Mellysews
Walker pouch
Free pattern for walker bag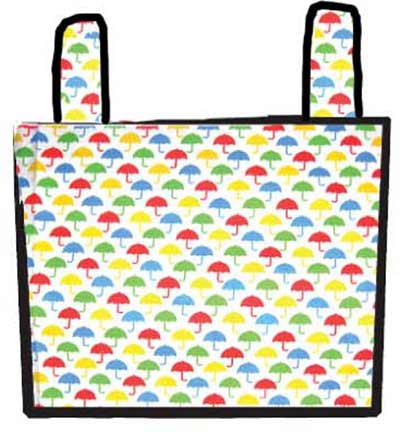 by Morsbags
Wheelchair or walker bags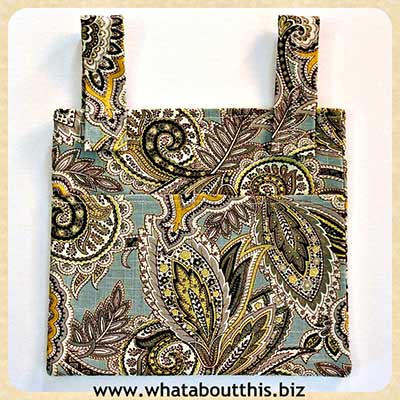 Wheelchair/Walker bag with tutorial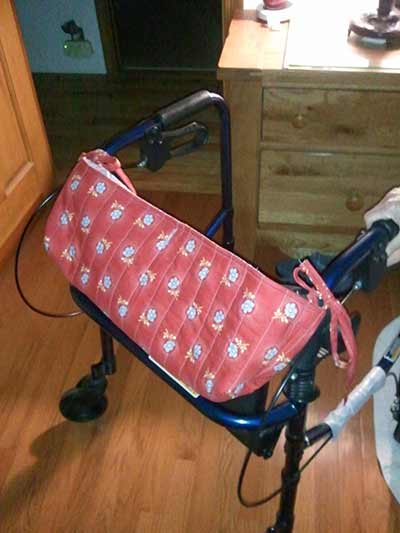 I hope you liked this roundup with wheelchair patterns and walker caddies. I can easily imagine them in different colors and will perhaps embroider the initial of the recipient just in case. It would be better if you use heavier duty fabric and heavy duty needle, or if you really want to use cotton fabrics, remember to interface them to make the bag more durable. Also, tell the recipient not to use it for heavy items as this will make their walker unbalanced and may even tip it over.