1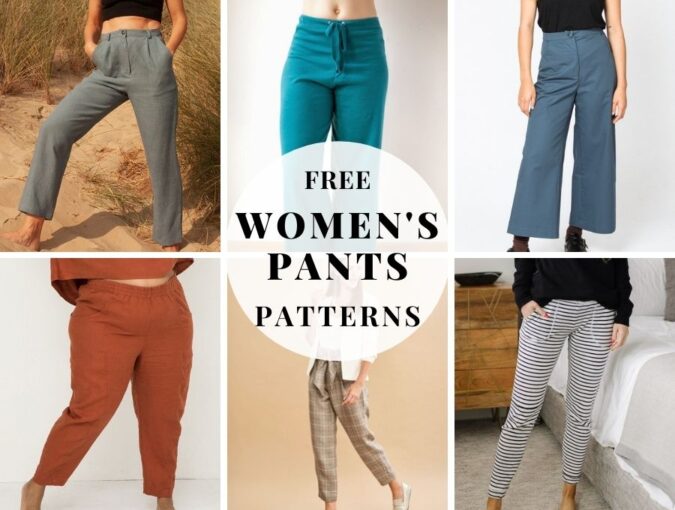 17+ Free Sewing Patterns for Women's Pants
Want to sew your own pants but don't know how? Here is a list of easy, comfy and free sewing patterns for pants – anything from elastic waist, drawstring, pull on and wide leg pants to cargo pants and joggers. Pants are probably the most versatile item in most people's wardrobes, and many types of pants (other than tailored pants and jeans) are actually fairly easy to sew. Check out this list of free sewing patterns for women's pants that you can use to do just that.
Pull on pants patterns
Wide leg cullotes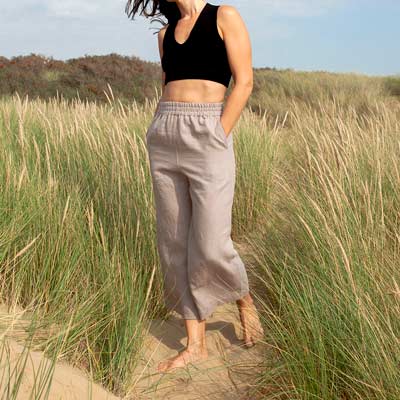 Need a pair of extremely comfortable yet stylish pants? Say no more, these wide leg cullotes got your back. They are a lot like your ordinary sweat pants with two pockets, just slightly more comfortable and a whole lot more fashionable because you can wear them with almost any outfit combination.
by FabricsStore
Work pants with elastic waist – Clyde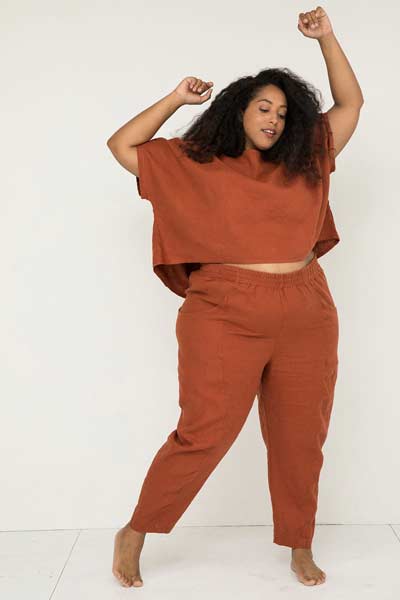 Here's another pair of comfortable pants, the elastic waist work pants. These come in almost all sizes so you don't have to worry if the pattern will fit you or not. They have side pockets that are astonishingly wide, which makes them great for keeping the stuff you need around the house in them.
by ElizabethSuzannStudio – Choose "Free" from the dropdown menu or pay what you want to support the designer.
Basic yoga pants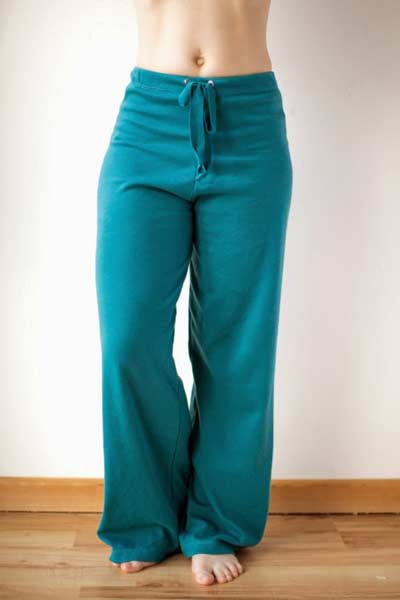 Yoga pants are the perfect choice for your daily exercise routine, but you can also wear them when you go out, they're great casualwear. These have eyelets or buttons, depending on your preference, as well as cute ties as the only notable feature. Not that they need any more than that.
by Birchfabrics
Make your own pants pattern from your fave trousers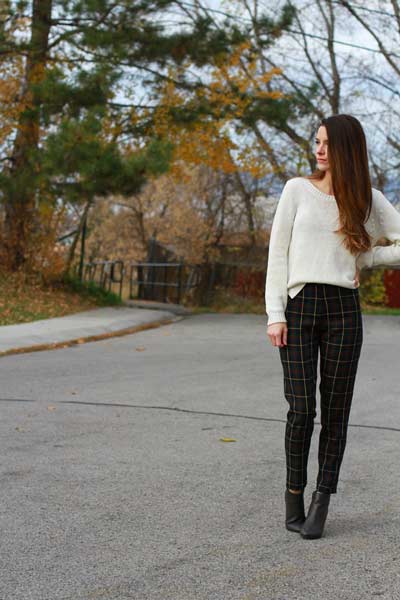 Trousers are one of those pieces of clothing everyone should have in their wardrobe, so here comes a nice pattern that'll help you make your own pair. These trousers are best when made out of checkered fabric, that way they have that extra class in them. Combine them with high heels, blazers, coats, and so on.
Drawstring pants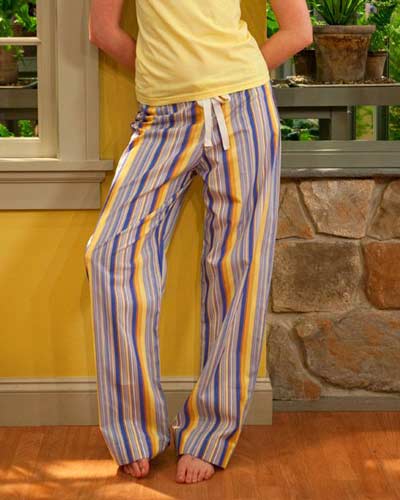 The best choice for pants you'd wear around the house is this pair, the drawstring pants. They're loose and comfortable, with a nice drawstring waist that you can tighten or loosen up as much as you wish. They also work wonderfully as pajamas!
Harem sweatpants
Bring that MC Hammer charisma back with these cool harem sweatpants! The specific shape with a dropped bottom guarantees additional comfort and airiness. These particular pants are quite long so that you can gather the pant legs and achieve that specific hip-hop look. They also have pronounced cuffs that look great.
Brya pants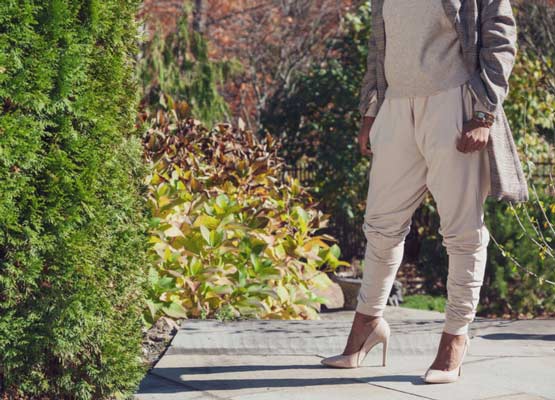 Get ready for classy autumn and winter with these brya pants. Despite them being a pull-on kind of pants, they are elegant and stylish enough to pair up with formal wear wonderfully. Their waistband, snug cuffs, and wide pockets give them a characteristic fashionable look.
by Moodfabrics
Formal work pants and trousers
Formal work pants with zipper fly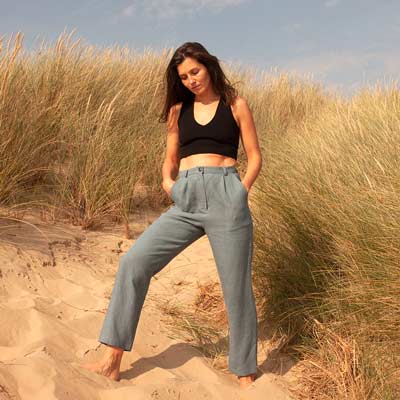 Here's a pair of pants you'll enjoy wearing to work just because they look so good and you're the one who made them. They have a zipper fly and belt loops, along with deep pockets and two pleats. The moment you put these on, you feel like a classy businesswoman!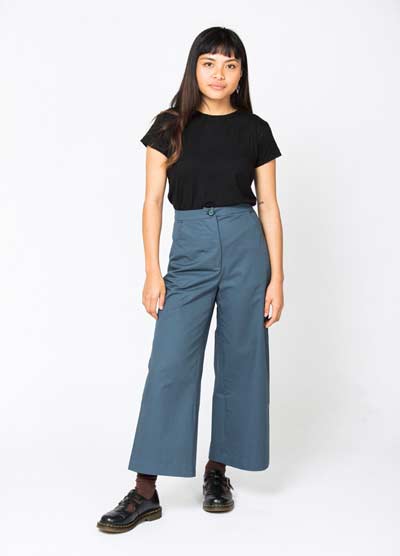 Wide leg pants are far from out of fashion, just take a look at these! With wide legs, zipper fly, a waistline button, and handy pockets, they provide you with all you need from a formal pair of pants, along with a dash of style unique to them.
Paperback pants with zip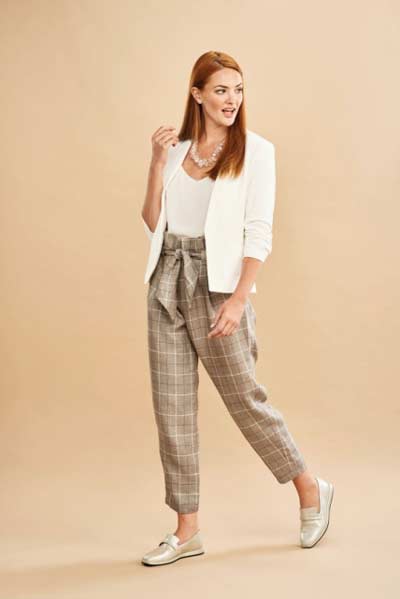 Paperbag pants are the flashy kind of formal wear that doesn't go overboard but still keeps a high level of character. These ones have pleats, pockets, belt loops, and a belt made of the same fabric as the pants. Keep in mind that they look particularly neat when you make them from checkered fabric
by Sewmag
Legging sewing patterns
Classic joggers or yoggers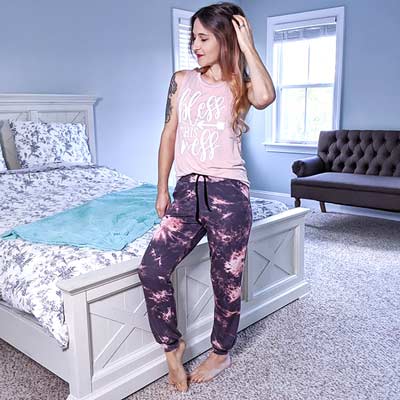 Time for a run in the park with these jogging pants! They are about halfway between sweatpants and leggings, snug but not tight, with a waistband and a drawstring, cuffs, and pockets. The neat thing about them is that they come in 3/4 length, short, and long variants.
Leggings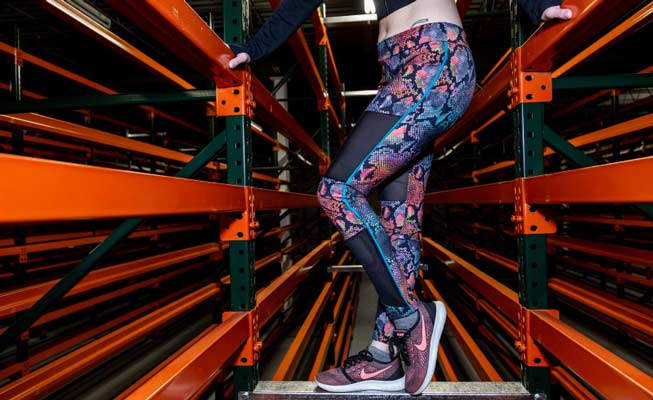 No need to say much about these pants, they're your classical leggings. Nowadays, leggings are a good choice for almost any occasion, from going to the club, over dinner with friends, to a casual stroll at the park. Therefore, you should have at least one of them in your wardrobe.
by Moodfabrics
Loungewear
Comfy lounge pants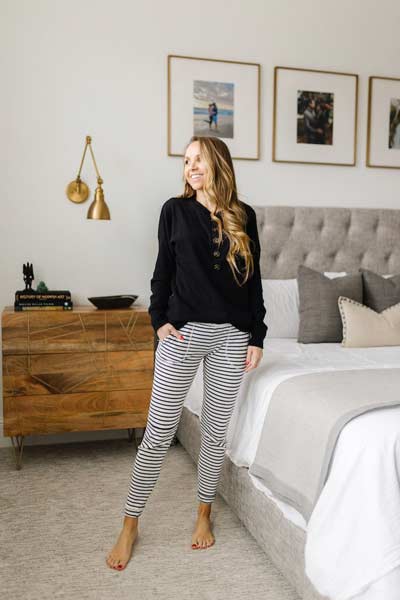 Here's another pair of lounge pants that are comfortable and pretty. These ones are similar to regular leggings, the difference being that they have a waist drawstring and pockets, so that you can take your phone and listen to music during that running session.
by Merricksart
Knit lounge pants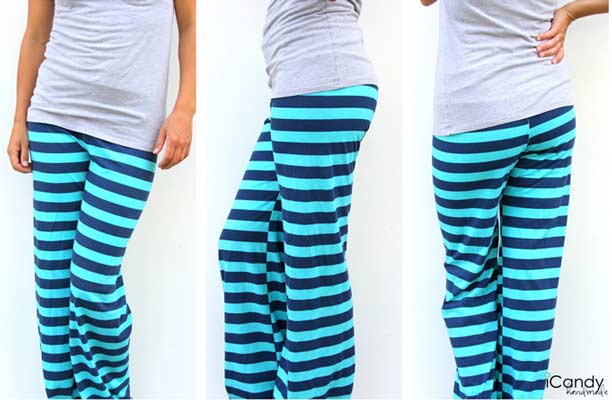 Enjoy staying in the house with these lounge pants. Whether you're relaxing in bed with your favorite show or doing house chores, you're guaranteed to feel comfortable with these on. They are like knit leggings that aren't tight but snug, that in itself tells you how comfy they are to wear.
Pull on pajama pants patterns
Unisex classic pajama bottoms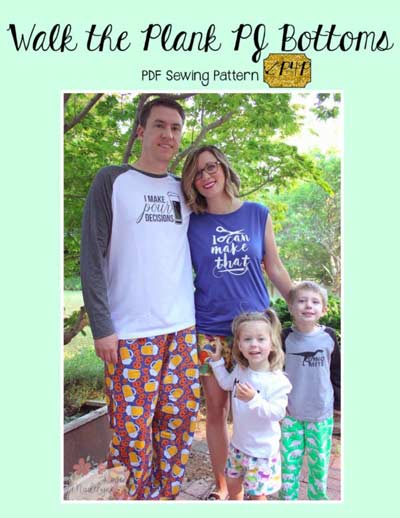 Make yourself and your significant other a pair of identical pajamas with this unisex pattern! The elastic waistband and the absence of side seams ensure that nothing will bother you or scratch you as you twist and twirl during the night. Make a pair of short pajamas for the summer as well while you're at it!
Shirred pajama pants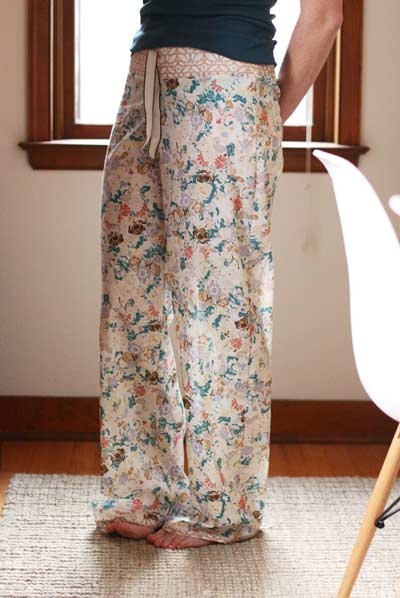 Here's a pair of pajama pants that you can make for the entire family since the pattern is easily adjustable for any size. They are wide, long, with a faux tie on the elastic waistband, so you know they feel quite nice to wear. They also look adorable, too bad they're just for the bedroom.
by Noodle-head
Girl's pants pattern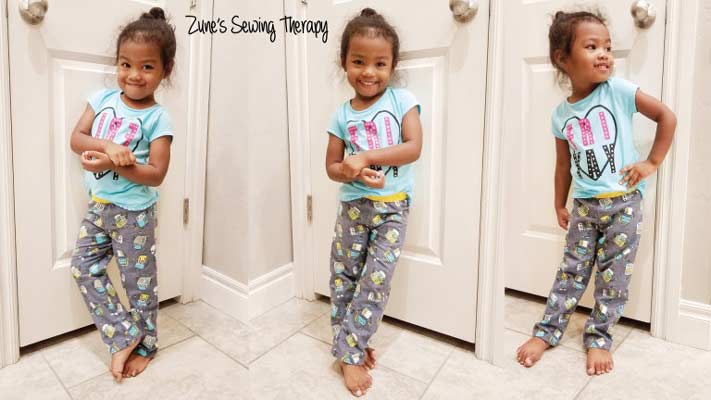 The last project on our list is the icing on the cake, the cutest pattern we have prepared. It's a girl's pajama pants pattern! Your little princess will love these pajamas, they are comfortable and simple, with an elastic waistband and long loose legs. Feel free to experiment and add anything you want to them if you know your girl will like the addition.
I hope you find this collection of free pants patterns helpful. What do you think of all these pants patterns we showed you? Which pants sewing pattern you want to try? Which is your favorite? Have a favorite pattern that is not listed here? Drop a comment and let us know. If you enjoyed reading this article, go ahead and subscribe to our mailing list. We'll notify you when we post new tutorials and lists of patterns so that you don't miss out on them.