7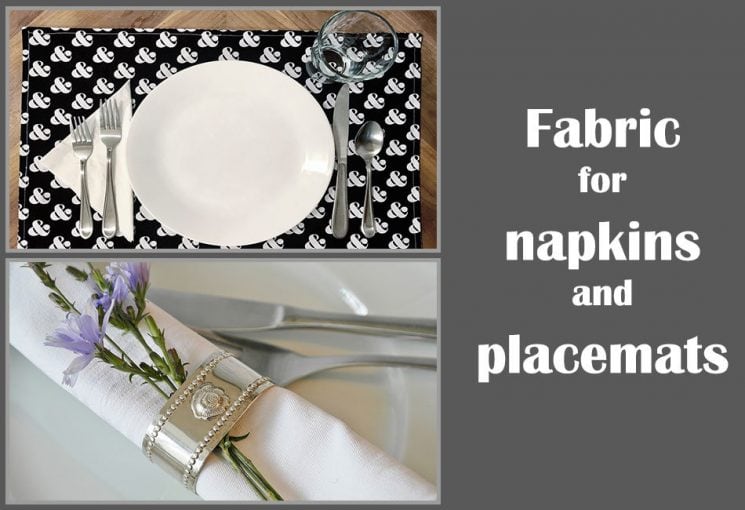 Best Fabric for Napkins and Placemats
Newbie sewists usually start with simple projects suitable for beginners. Placemats and napkins are a great option for you to learn how to sew properly. They are easy to make and allow for experimenting with different stitches and fabrics.
Once you have decided on the pattern you want to make, the next important step is to choose the best fabric for napkins and placemats.
Here are some ideas for the how to choose the most suitable material for this sewing project.
What kind of fabric should you look for?
Your placement and cloth napkins have to be easy to wash, stain resistant and durable. The most suitable fabric for that use is one which is soft and absorbent so that it is gentle on your skin and can absorb the water from your hands or face.
Placemats, on the other hand, need to be made of a fabric which doesn't crease and wrinkle easily, which is spill resistant, heat resistant and which won't shrink when machine washed.
Think about what you are going to use your placemats or napkins for when choosing the fabric. If you are making them for daily use, they can be made from an inexpensive durable and washable fabric. If you are making them for a special event or only for special occasions, you may want to opt for some higher-end luxurious fabrics out there.
The types of fabric suitable for napkins and placemats:
If you are planning on making placemats, you are in luck because there are many different types of material which are suitable for them. You should opt for either synthetic materials such as nylon, satin, rayon or polyester or for natural ones such as cotton, linen, silk or blends. Each fabric type has its advantages and disadvantages. If you got the skills and a good sewing machine suitable for home decor items (go to the guide here), the possibilities are endless!
Synthetic
Synthetic is cheaper than the natural one and it is very durable. You can find stain and wrinkle resistant synthetic fabric for your placemats too. The problem is that synthetic material is not heat resistant, so you if you want a heat-resistant placemat, you should opt for a treated synthetic fabric which can take hot dishes without shriveling and getting damaged.
Natural
Yes, they are more expensive than synthetic materials, but they are prettier, more absorbent and some types are very durable and even stain resistant. The problem is that many natural fabrics can shrink when being machine washed so you need to take extra precautions when you wash them, especially when it comes to delicate natural fabrics such as silk.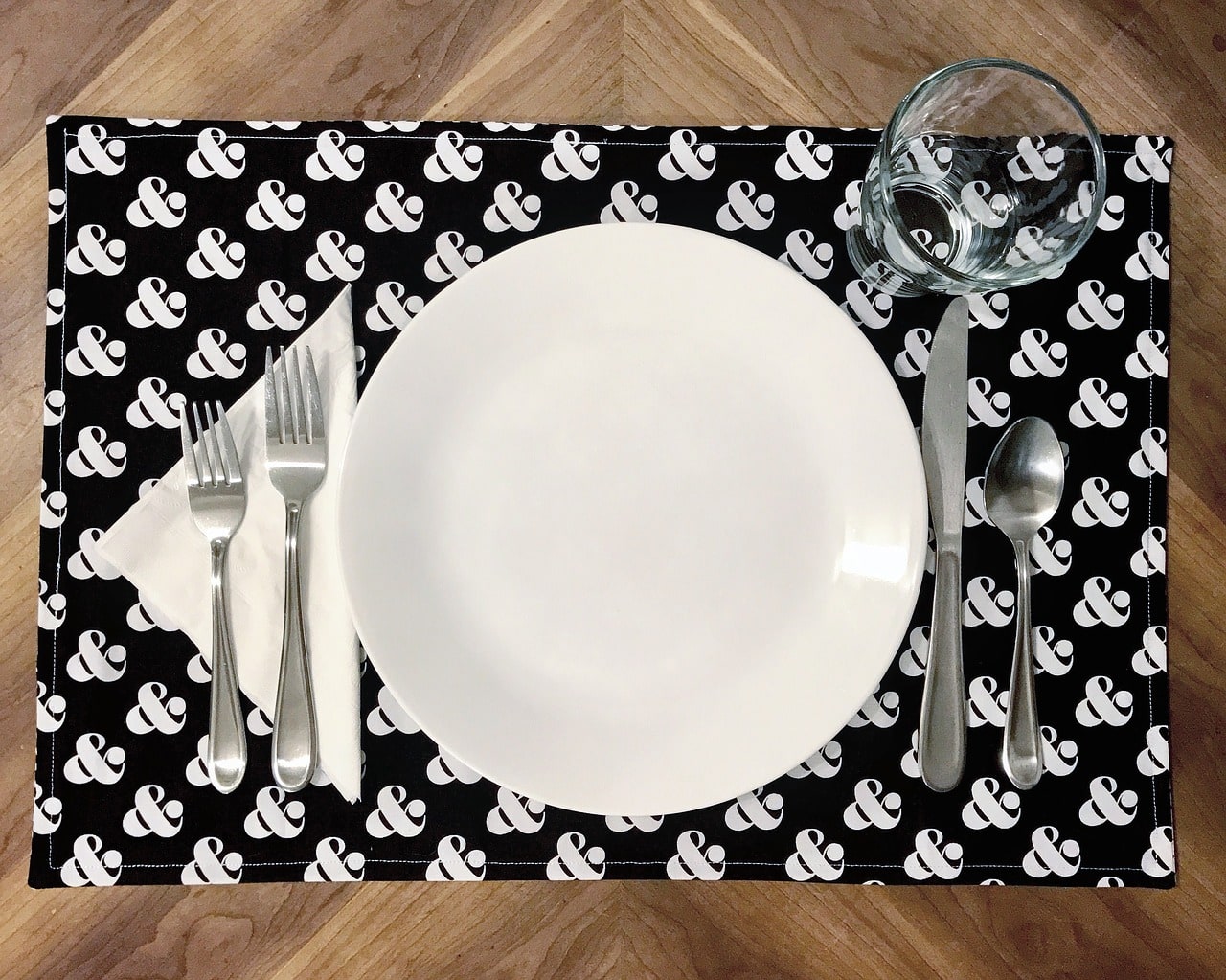 So which is the best fabric for placemats?
For everyday messy use (especially with kids involved), opt for linen, because it is absorbent and very easy to clean up. If you want everyday use placemats for a less messy environment, you can opt for a cheaper version and use synthetic material for the placemats. For formal dinner parties and other occasions, a good quality silk fabric will bring a touch of class to your table.
And what about the best fabric for reusable napkins?
If you want, you can use the same material for both your placement mats and your napkins in order to make a matching set. Otherwise, you can choose from a variety of suitable fabrics for napkins, including woven cotton, quilting cotton, linen or synthetic.
Woven cotton is the classic choice for handmade DIY cloth napkins because it is durable, absorbent and provides a soft touch to the skin. You can also safely wash it with your laundry and will look great every time. Quilted cotton is the best choice if you want to make double sided napkins. Linen is a classic choice of fabric when it comes to napkins, so you can opt for that too. For messy everyday use, you can use a cheaper synthetic variant for your napkin project.
Remember, to always prewash the fabrics of your choice before you proceed with your sewing project because it is very likely that it will shrink. Also, stay away from materials which must be dry cleaned only because it will cost you a fortune and a lot of time and effort to get those kitchen linen cleaned after use.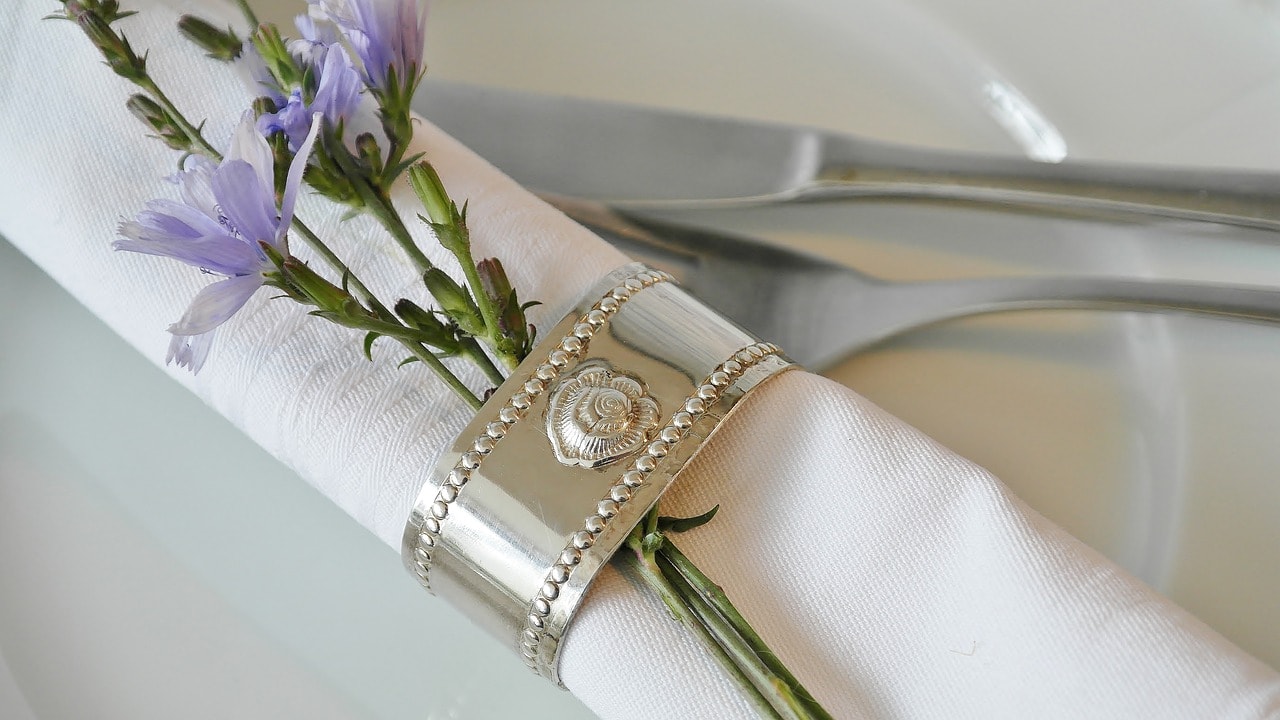 Why make your own reusable set?
You will not only learn how to sew better, but you can also add a lot of beauty to your home by picking the perfect patterns and colors of your choice.
Also, by making reusable cloth napkins you will be helping lead a greener life, as they can be rewashed and reused for years, unlike paper napkins and other placemats which are non-sustainable.
A set of elegant silk or fine linen napkins and reusable placemats will definitely make an amazing impression on even the fussiest guests, so make sure you sew a set of those for formal occasions as well!