1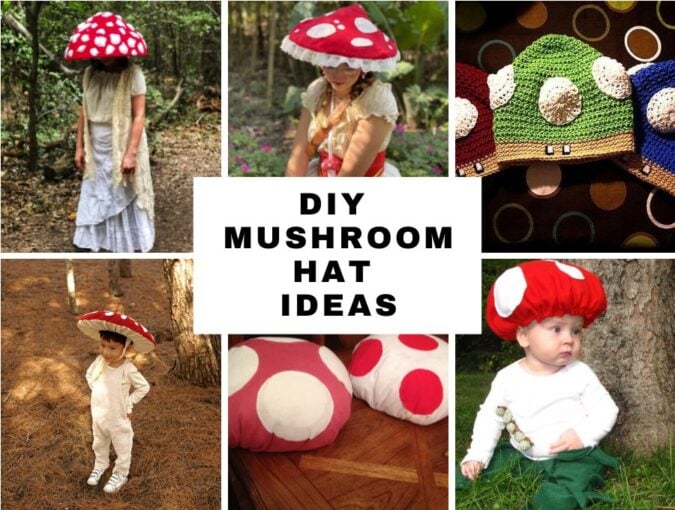 DIY Mushroom Hat Ideas – How to Make a Toadstool Hat in a Flash
If you want to be a mushroom this Halloween here are the best tutorials on DIY mushroom hat and what to wear with it. Learn how to make a no-sew mushroom hat and pair it with any white or off-white clothing you already have in your wardrobe.
The best part is that you can you can design the spots of your DIY mushroom hat in any shape and/or size you want. I will give you ideas how to make a mushroom hat / toadstool hat either by gluing it together, or by sewing or crocheting. The Mushroom hats tutorials below will give you detailed instructions as well as how to design it to fit your measurements, will advice on the spots and the gills of the mushroom. So many ideas, so little time. Try this quick and easy project for your or your kids Halloween costume.
How to sew a toadstool hat / mushroom hat
NO-sew mushroom hat costume out of felt
by Woodlarkblog
How to make a mushroom hat out of cardboard (no sew)
Easy Mario-inspired mushroom hat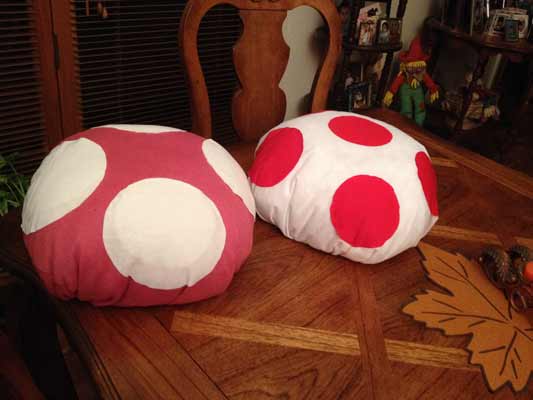 Fantasia Inspired Boho Toadstool Mushroom Costume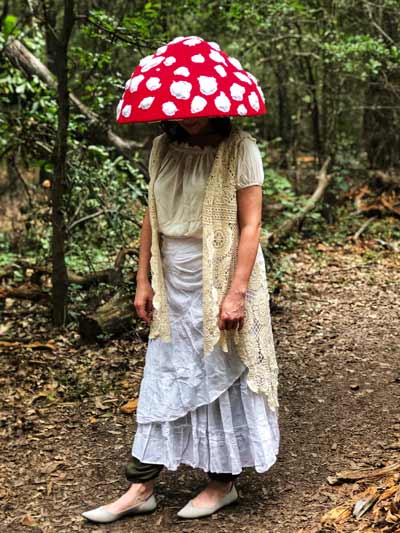 by https://redshoesredwine.com/toadstool-mushroom-costume/
How to make a mushroom hat /beret
Use the free mushroom hat pattern to make your own mushroom inspired barrette! Another idea is to use my beret pattern and add a few white spots on top in any shape and pattern you like.
Make a mushroom hat out of recycled materials (no sew)
Mushroom hat – free crochet pattern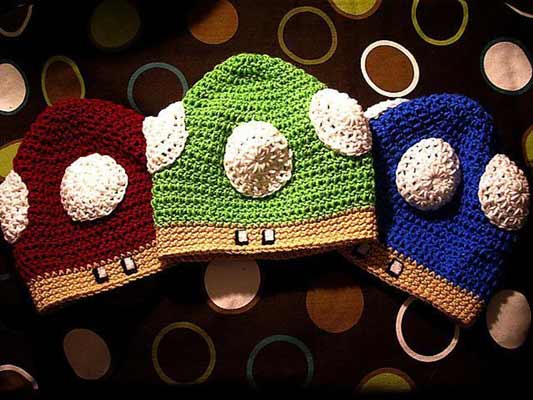 by Lovecrafts
Complete Toadstool Costume
Easy baby mushroom hat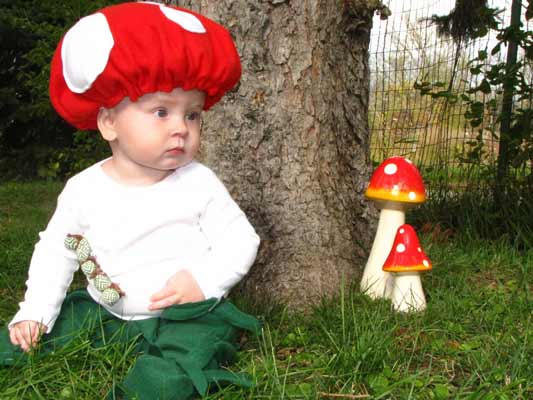 by Wispyhouse
mushroom hat diy no-sew (out of cardboard and fabric)
The easiest mushroom hat
If this kid was able to make it, I see no reason why you shouldn't be able to make it too!
Easy complete mushroom costume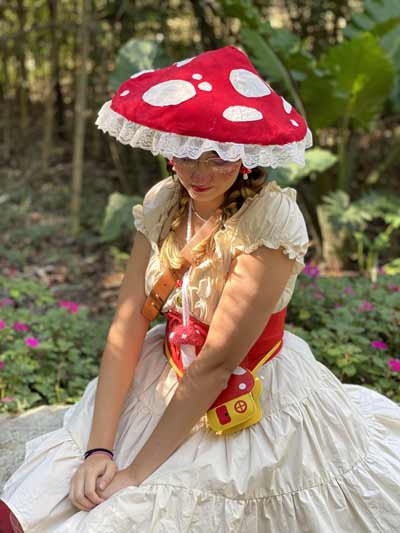 I hope you liked this roundup with DIY mushroom hat ideas you can make in few hours at most! Let me know which one you like best