1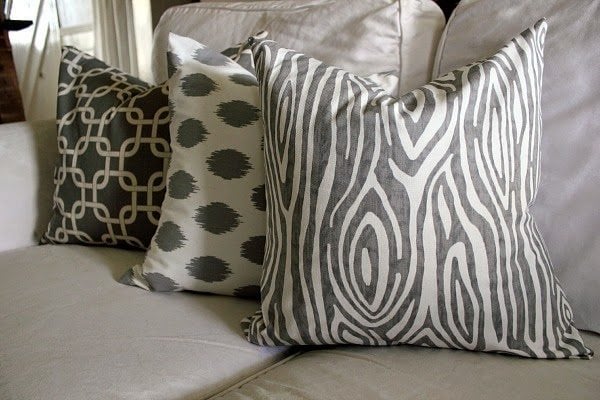 30+ Easy Throw Pillows You Can Make in an Afternoon
Sometimes you need a new style in your room or maybe some of your decorative pieces need a fashion update.  The easiest way to change up a room is changing or updating your throw pillows. It is easy to sew your own DIY accent pillow covers and get rid of that old style in a matter of 15 minutes!
It can be difficult for you to sift through all the information trying to find the best throw or decor pillow tutorials.  But I am here to help you so you can find the tutorial best suited for you.
Our Favorite DIY Decor Pillows
These pillows range from simple to intricate, muted tones to multi colors, you just have to choose which one is best for you!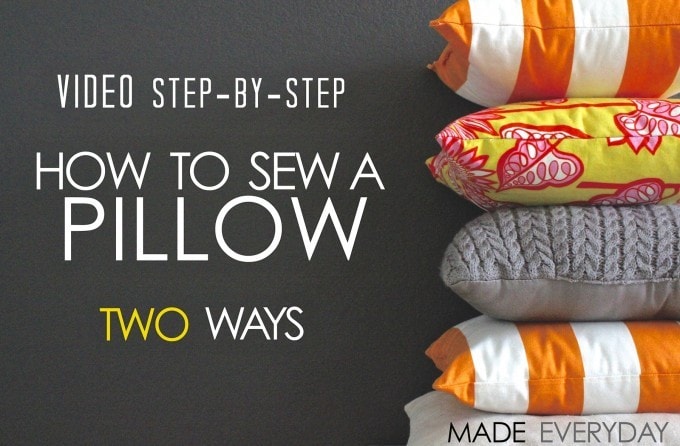 In this tutorial, you can add a little flavor to your house.  This standard throw pillow can add a little color using materials that you have around the house whether it is a sweater or an old sheet.  The envelope pillow is even better!  You can remove it if it gets dirty.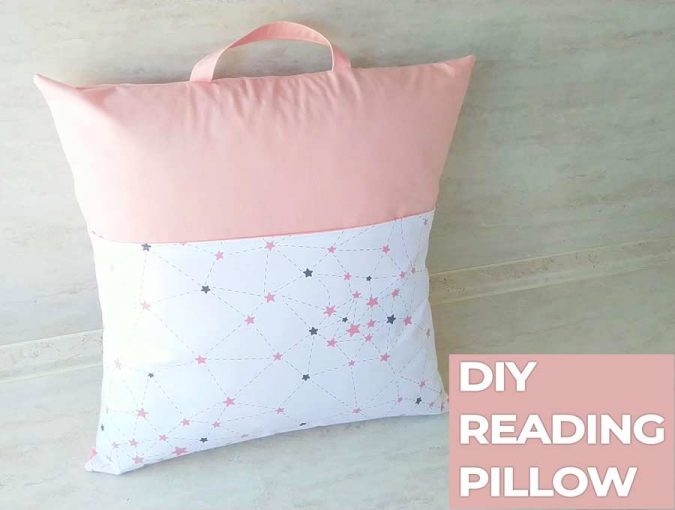 Reading pillows have become quite popular because this types of pillows have handy pocket to hold your book and a handle to lug it around.  Bundle it with a childrens book and this one makes awesome gifts for kids or for yourself. It's great to have when you want to store your current book in your pillow.  That way you don't lose it in the stacks and stacks of books that you have in your home. You can give your room a little flare while making it practical!  The best of both worlds!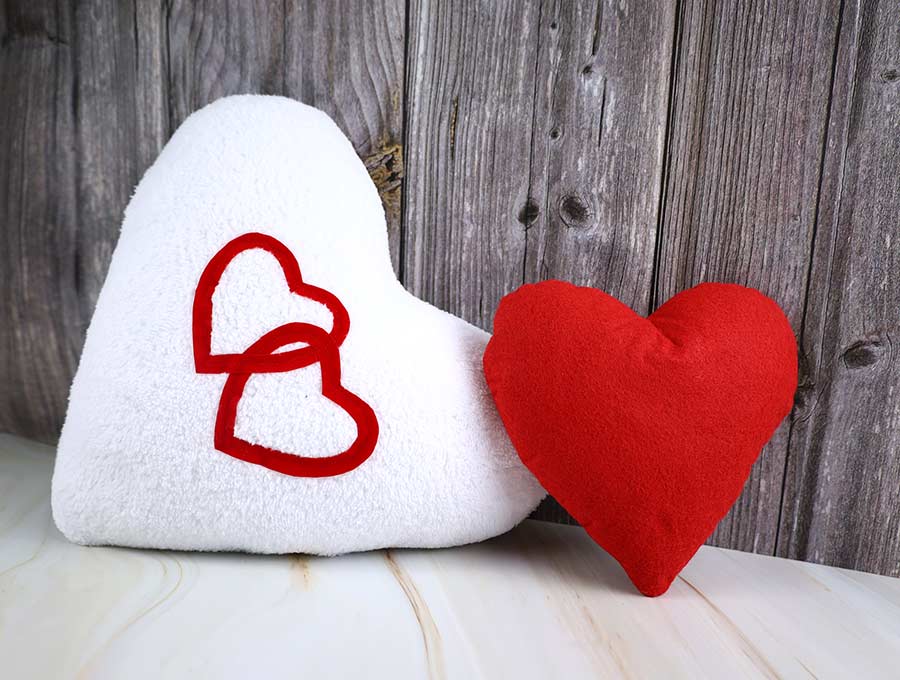 Level up the romance factor of your home with these cute heart-shaped pillows. Download and print the free pattern or freehand the design, sew around the heart pillow, turn around and stuff with poly-fill! There are really cute together so make sure to mix sizes and make a bunch of 2 or three to wow everyone who enters your home!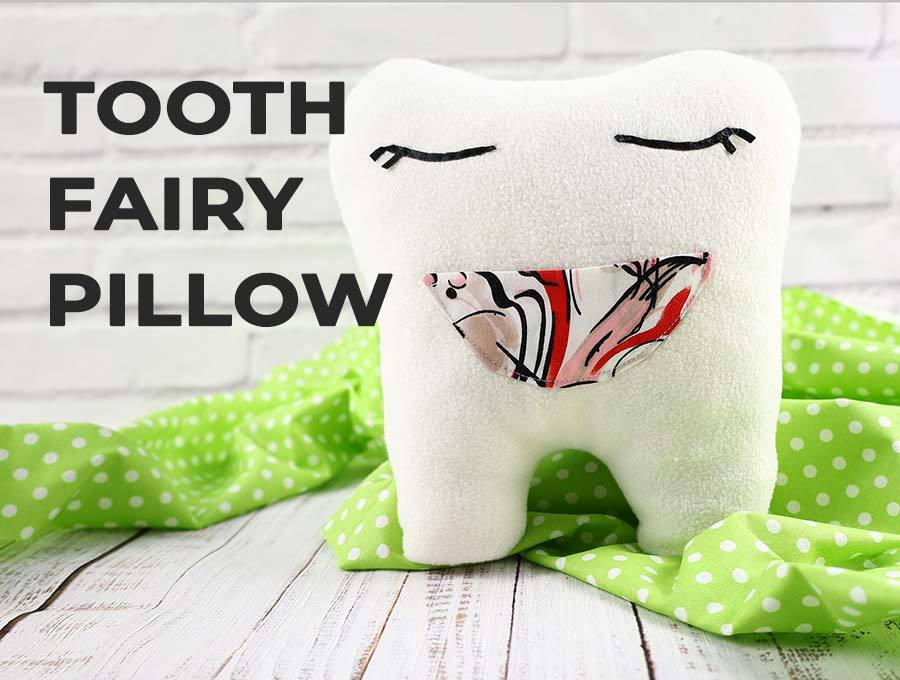 Make the kids happy with a cute and simple-to-sew pillow. The handy pocket is perfect for kids to tuck their teeth awaiting pickup by the tooth fairy. Get the free pattern or freehand a tooth shaped design and follow this step by step tutorial.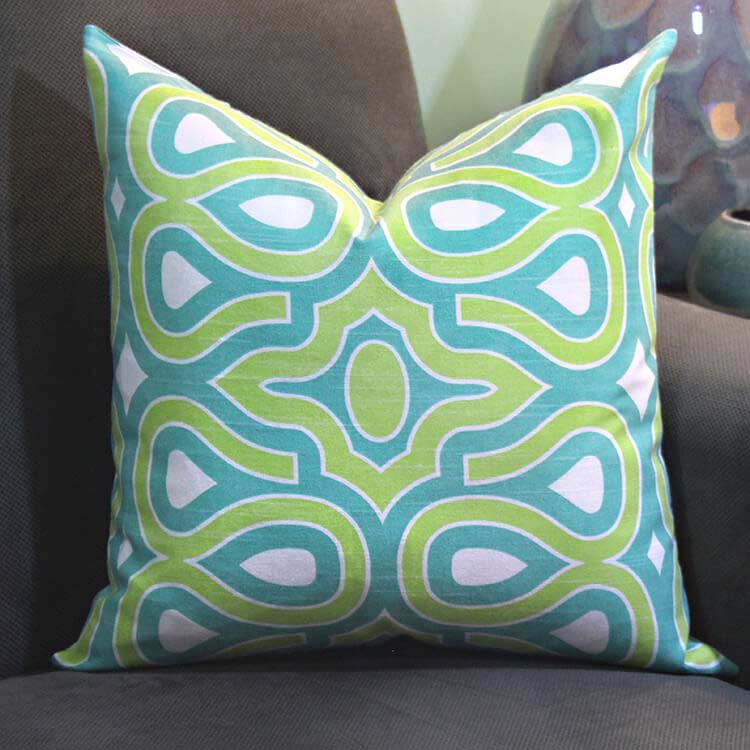 This one is easy and you can make it even if you don't have a sewing machine so it is useful for those who don't have access to one.  This pillow adds some interesting style and can brighten up the room.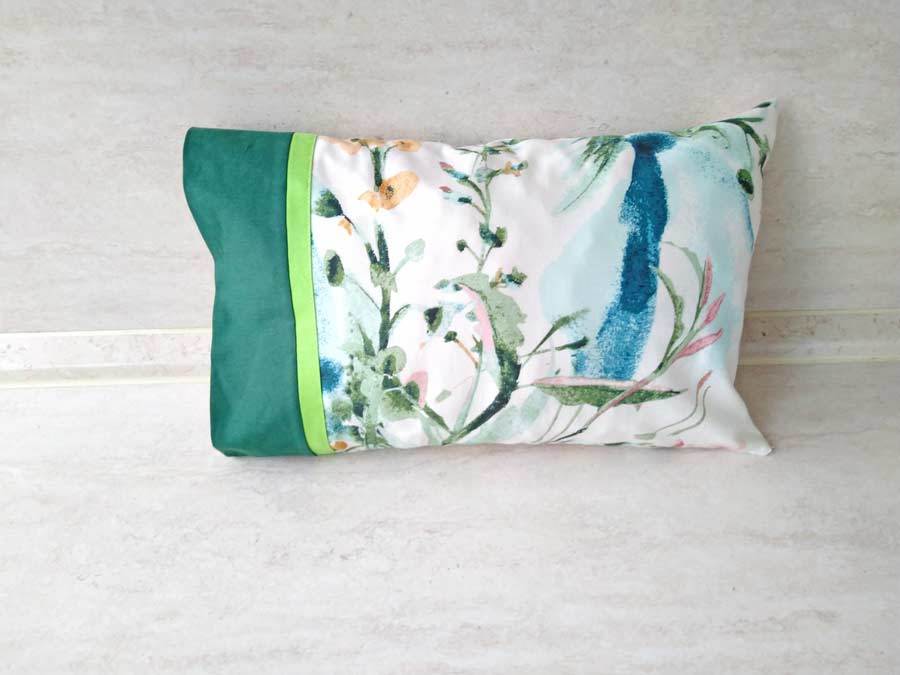 I prefer burrito style pillow cases over a permanent one or the envelope ones because it's just easier to remove it from the pillow and wash it.  So if you are looking for this style, this pillow is for you.  You can always remove the cover and choose a different fabric later on.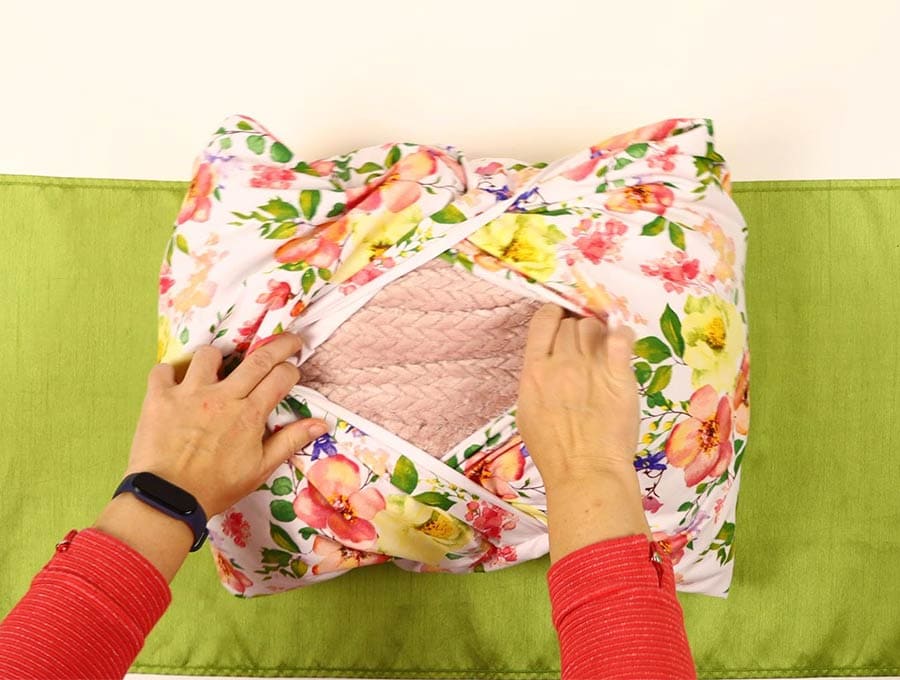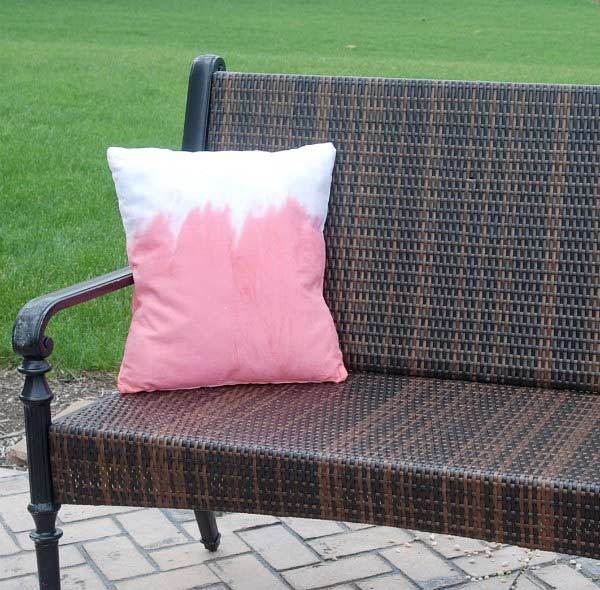 This pillowcase is interesting, especially for those who love using tye-dye patterns.  This is quick and easy that will provide your outdoor living space a splash of color.  Plus, kool-aid comes in so many colors that you can choose whatever you want.  You can even use the same techniques to make your pillow multicolor.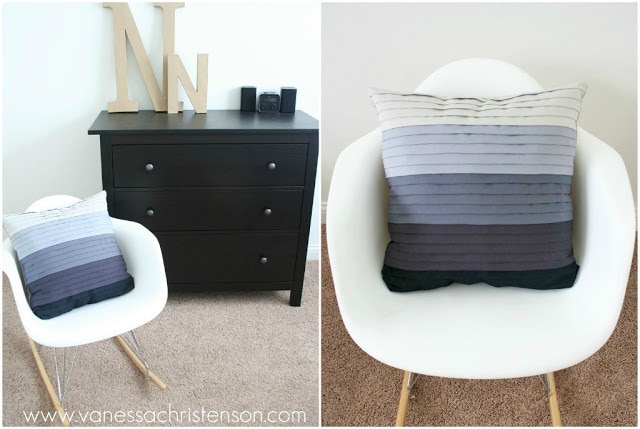 Faux pleats made easy with a jelly roll! A single roll can make 3 of these cute pillows. Beware, kids often fight who will get this stinkin' cute pillow, so you'd better be prepared that you can't make just ONE.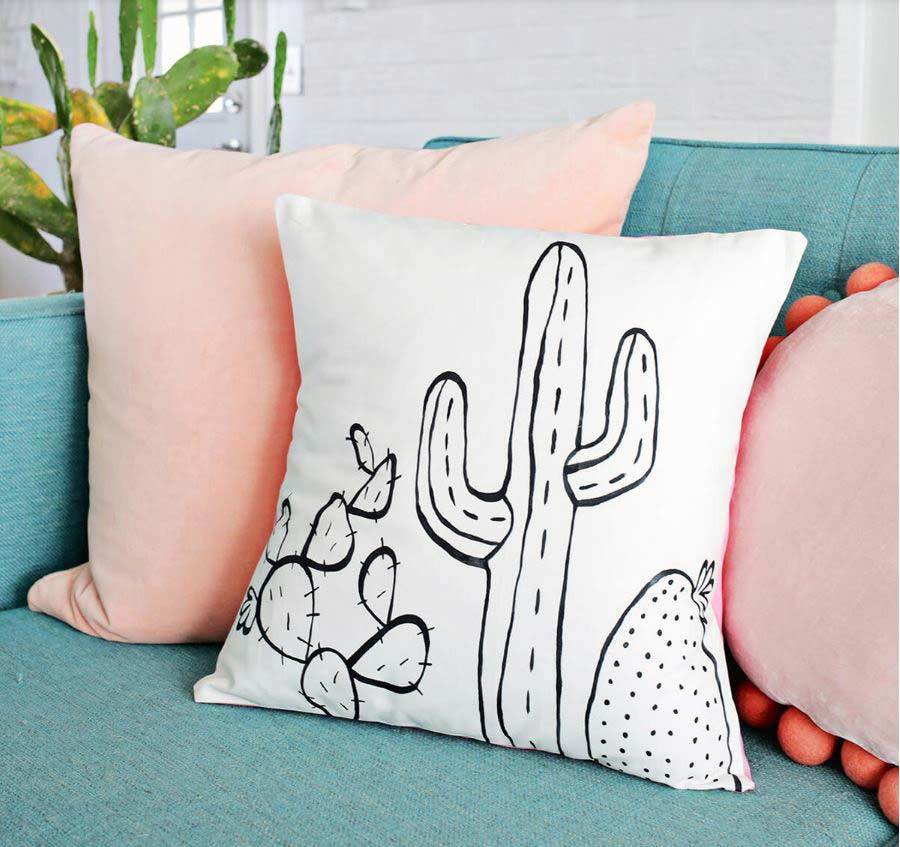 For those who want to make your home a little more unique to your design, this is a great way to make a pillowcase.  You can complete these steps easily and the great thing about it is that you can use other designs besides a cactus if you want to! Yay for flexibility!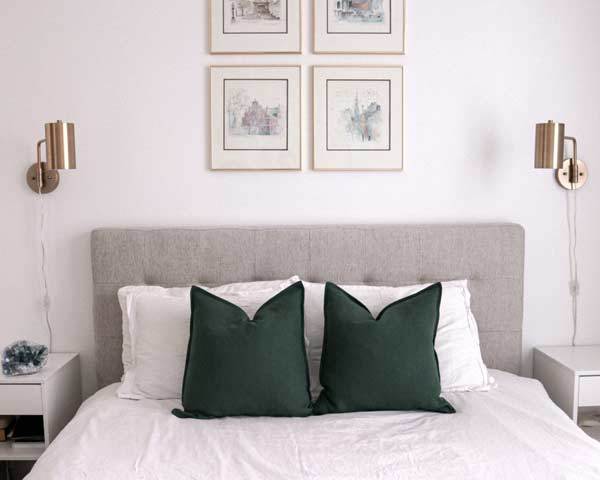 This tutorial provides you with the throw pillow but with a little add-on: the zipper.  That way you can remove it whenever you want and change up your room when you feel like you need to give the space a new look.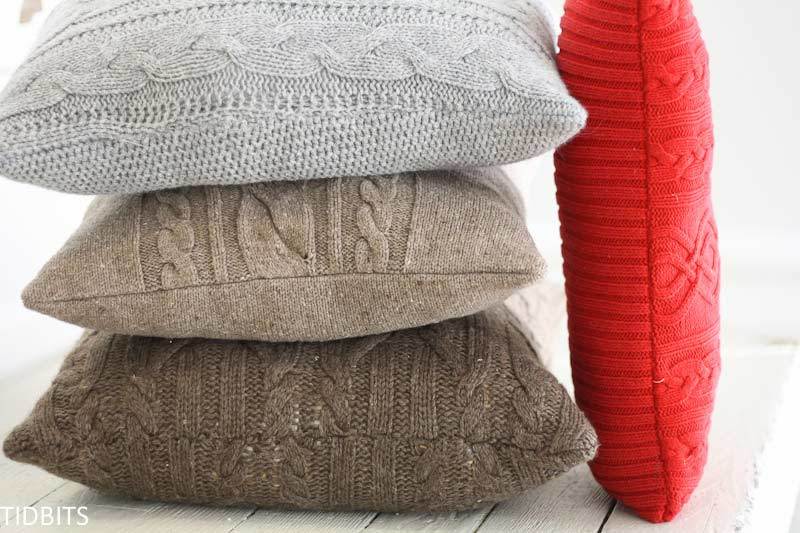 Cozy-up your home during the winter months by upcycling an old sweater. It is a really inexpensive way to turn an unloved sweater into a sweater pillow to decorate your home. Add a button in the middle or leave the top open with a few button for a fun twist.
This is such a clever way to reuse your old sweaters.  You can also make some add ons to use more of the sweater including the cuffs and sleeves.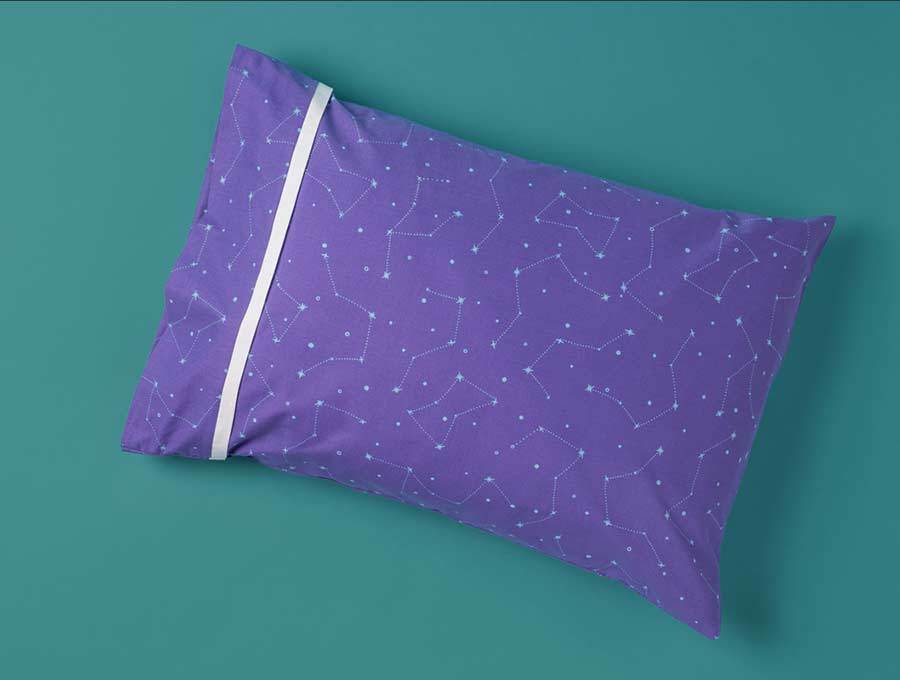 I really love the fabric used.  The night sky pattern is not only beautiful but perfect for those who love astronomy!  It can be made easily in under 15 minutes and it is gorgeous!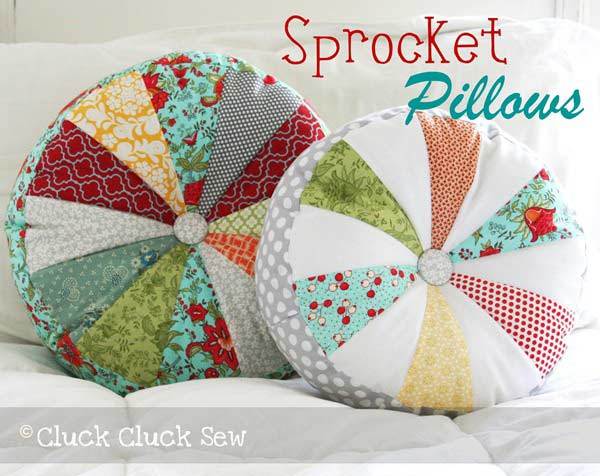 This tutorial is more for those with intermediate skills, but it makes for quite the addition to your house decor.  You change up your decor in a more unique way to give you a little more originality.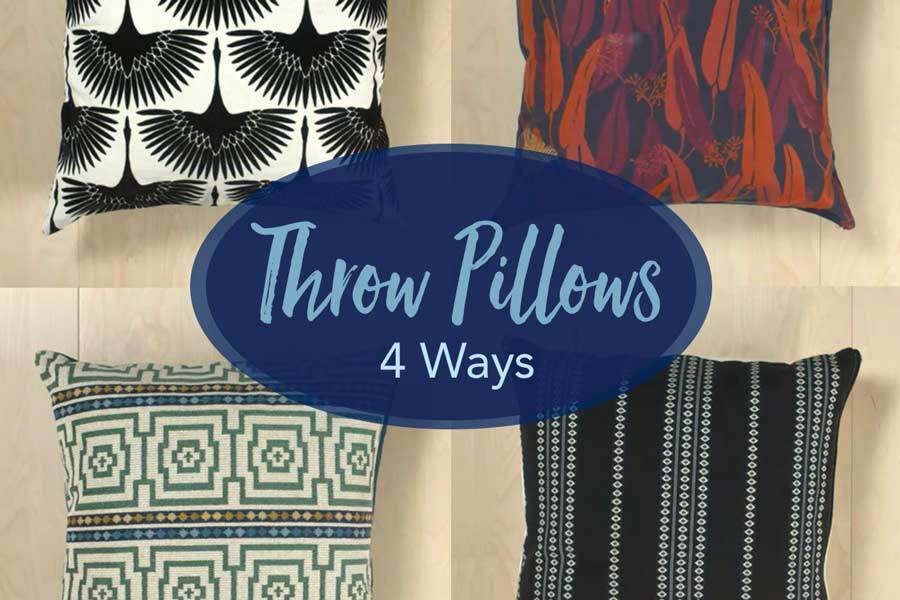 For those of you that are more skilled with the sewing machine, this tutorial provides a little more complicated process of creating DIY throw pillows.  This pillows elevate your room so that it has a fancier appeal rather than a fun, out-going aura.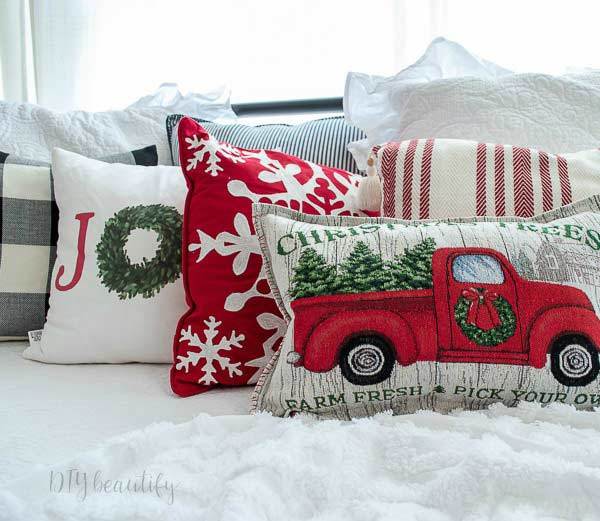 If you are looking for a more designer and professional look, this tutorial is for you.  They use different place mat designs to make a pillow from scratch.  This is not a cover and is more creating a whole new pillow!  The best time to get place mats on sale for this project is after the holidays.  Then you can make a pillow for cheap!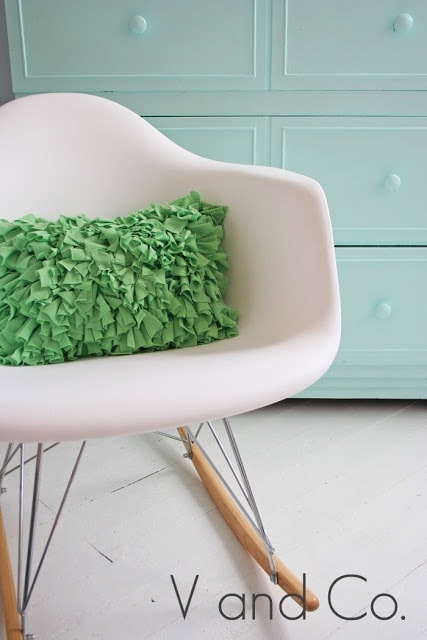 So stinkin' cute! If you've got a shag rug, or you really like to bring the spring feel in your home (hey, winter is long is loomy here!), this is the perfect tutorial how to make one. If you feel extra green, you can upcycle a t-shirt!
This DIY pillow takes a little longer because each pom pom on the pillow is handmade so there is a longer process before you can even begin working on your pillow. If you want fancy, this is definitely the way to go.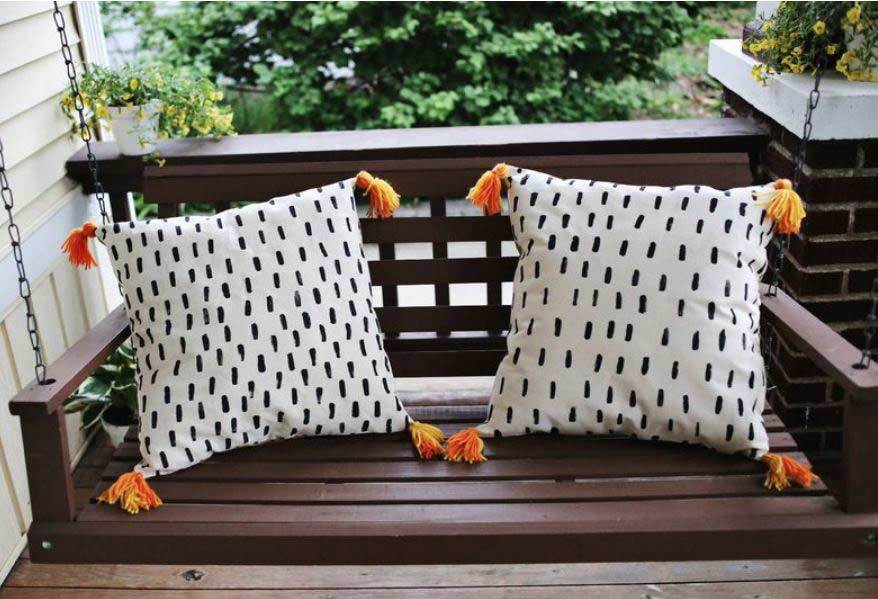 This is an awesome style for children and younger kids and they can help you design it! All you need is a foam brush, black fabric paint and a little yarn for the tassels to customize a boring pillow cover.
These pillows are super cute adding a touch of tassels.  It is a great addition to your porch furniture or even inside and tassels are easy to make!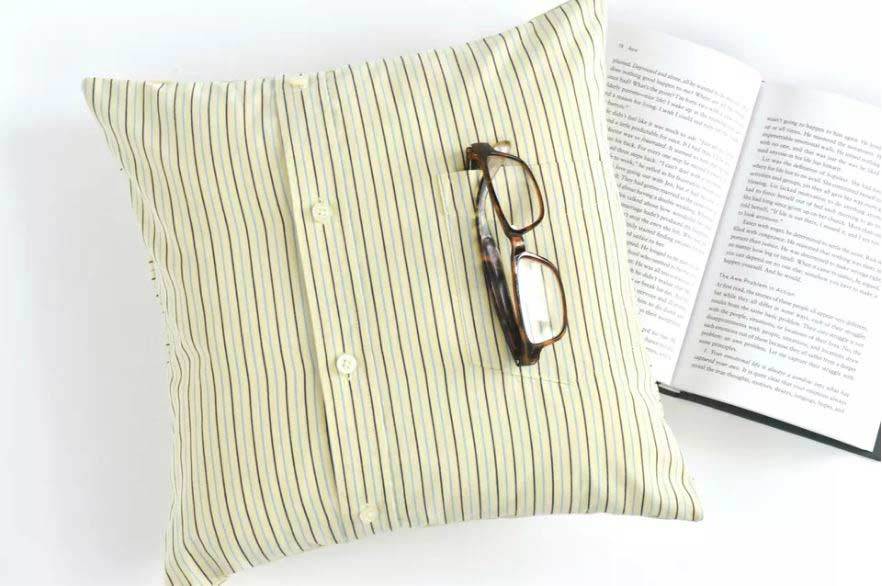 I love these pillows!  These are great for making memory pillows or just reusing some old shirts. You can either make the basic throw pillow or provide some add-ons to make your style a little more unique like tassels and pom poms.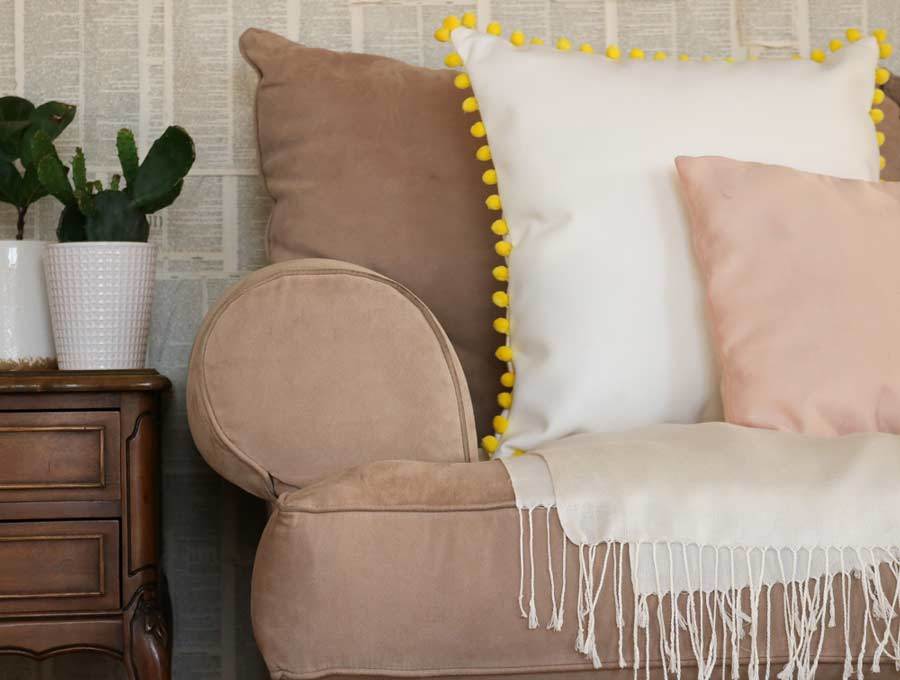 Using leather can be a little difficult.  The great thing about this tutorial, the author makes sure to provide great tips throughout so that you are less likely to make mistakes.  You can use the pom poms suggested or you can just leave them off but it really is up to you.  You can also look a little more chique with your leather pillows!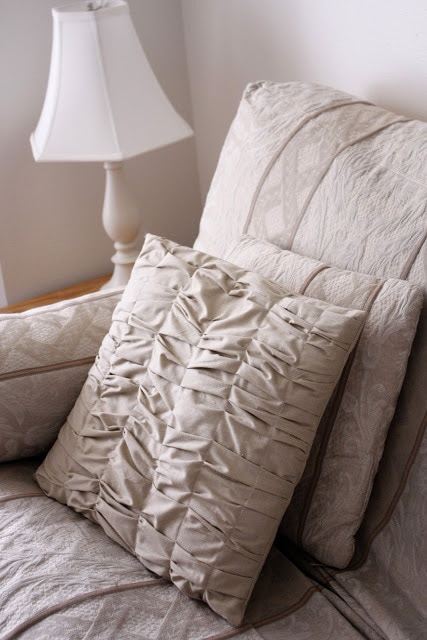 This cute design will make your living room look upscale.  This DIY pillow cover is at a higher level so shouldn't be completed if you are a beginner.  And you know me, I love videos.  This has a great link to a video.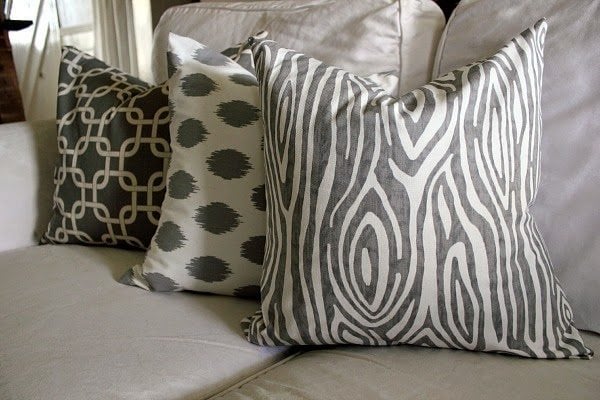 from one piece of fabric! These stylish pillows are great if you aren't one for a lot of color.  These patterns add some sass while keeping down all the noise that some bright patterns can give off.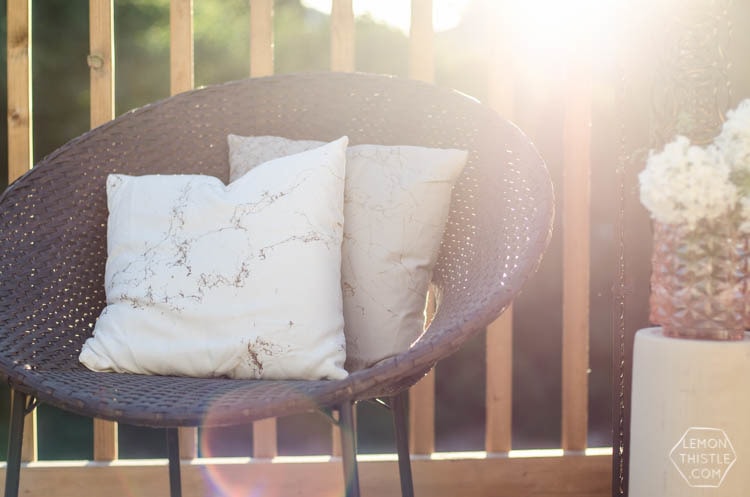 This is such an interesting style to a pillow.  You will need to have Krylon spray paint to get the texture you want and then from there, you can sew your pillow cover together!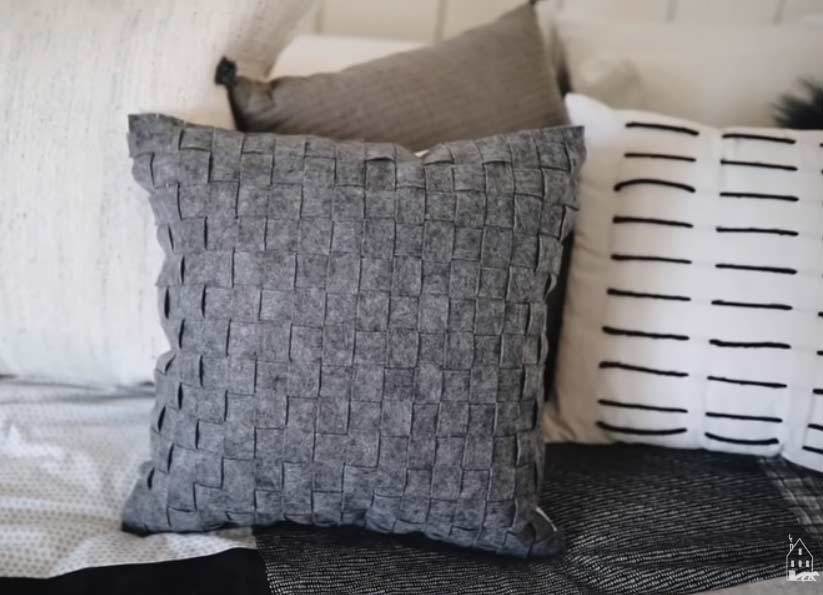 This one is  my favorite. Another great thing, these pillows are "no sew" making it easier for you to make if you are a beginner.  These pillows will definitely add some flavor to your home.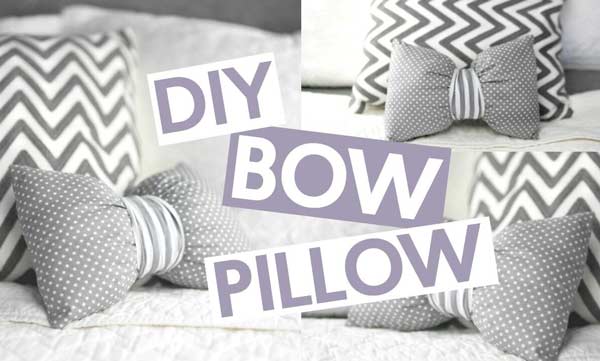 This video provides not only how to make a simple throw pillow but one that may look like a bow.  The pillow looks professionally done.  There are three different styles you can choose from and the video is less than ten minutes long!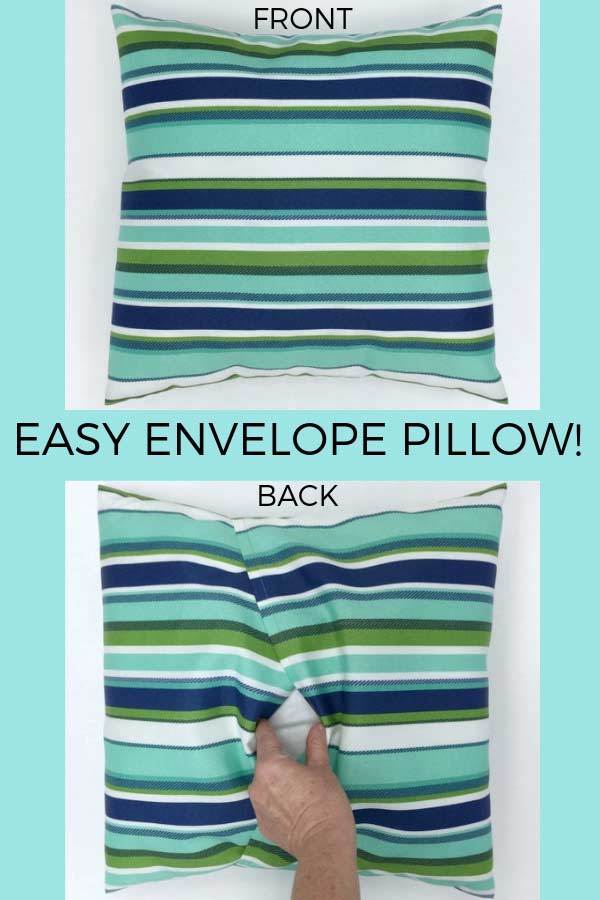 This YouTube video provides less cutting so if you are one that would prefer not to do that, then this is for you. You only need one piece of fabric and the style she uses provides a little pop to an old room.
This article goes over 3 different ways to make pillow covers: slipstiched, envelope, and zipper.  Each design is easy to make and provides a beautiful addition to your decor. Unfortunately, no visuals, only written directions
Conclusion
Now that you know the many ways to create a pillow cover, tell us which one was your favorite? Do you have an idea for improvement? In case you do, please leave a comment below or drop us an email via the contact form.