4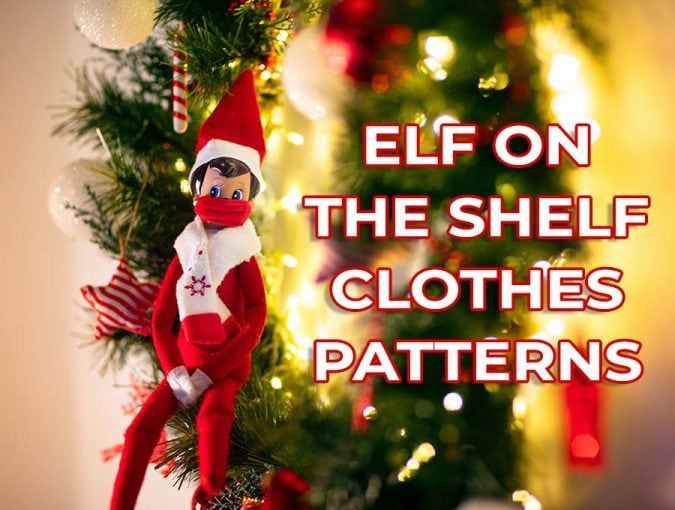 Free DIY Elf on the Shelf Clothes Patterns
This year our choice of elf on the shelf clothes and accessories may surprise you. I made him a tiny MASK! After all the little fellow needs to be safe and healthy when he goes all the way across the globe to the North Pole and back.
Our elf on the shelf ideas may not be the smartest, but the clothes are fantastic, oh the clothes.
How to make DIY elf on the shelf clothes..
Well, it's actually super EASY to do so.  I've collected 10 of the best patterns you may need for your little elf. So here they are elf on the shelf coats, tshirts, dresses, shirts, skirts, pajama pants and more! If you don't know what elf on the shelf means scroll to the end.. you'll find at the bottom of the article
10+ FREE Elf on the Shelf Clothes Patterns
Full set of elf on the shelf clothing
T-shirt, pants, dress and whatnot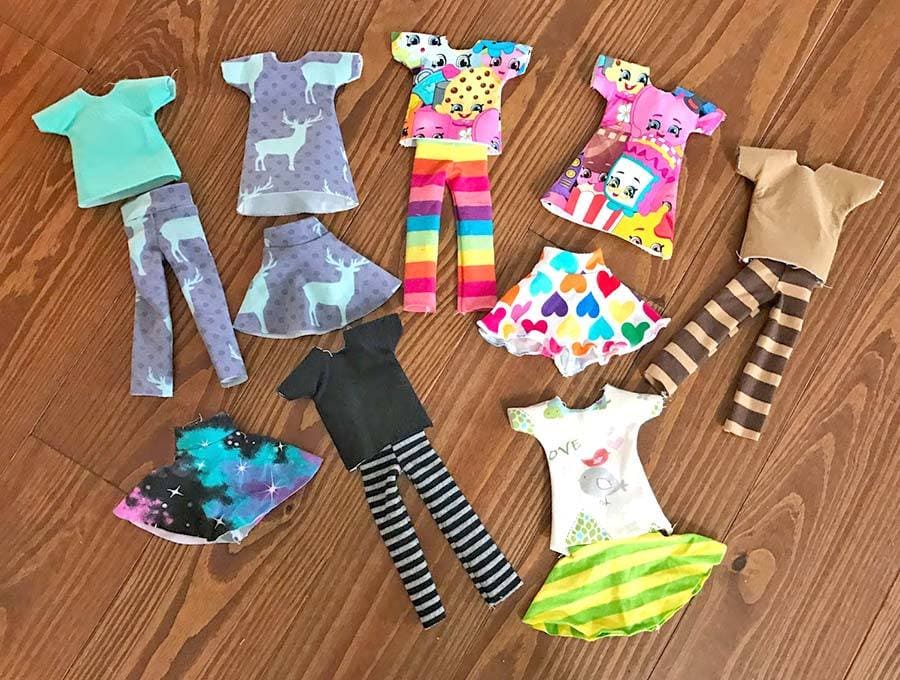 Sock dress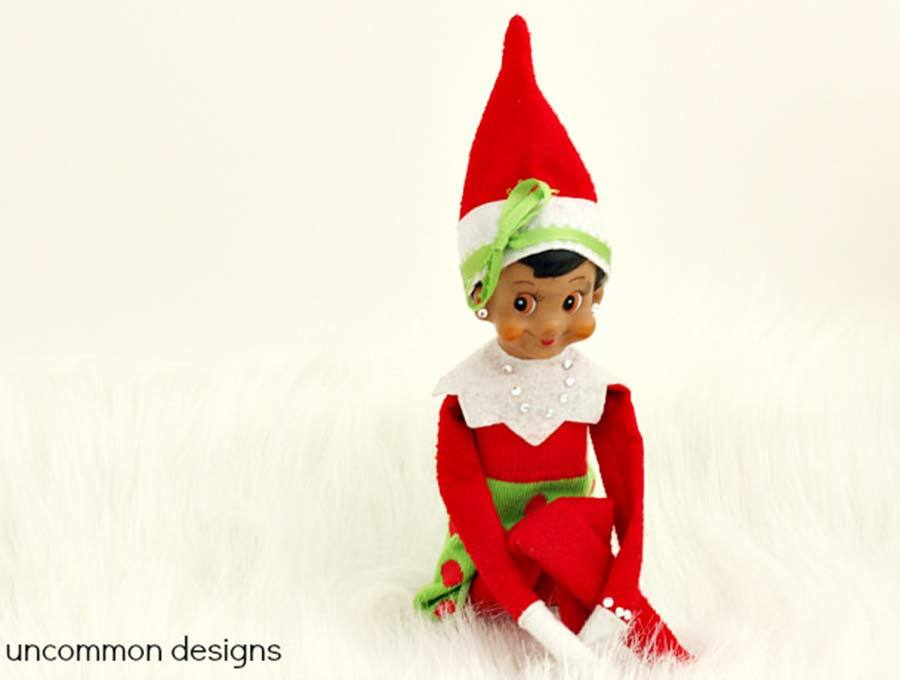 Don't spend a ton of money on a teeny tiny dress. Convert a holiday sock into this adorable frock for less than $1.
Tutu skirt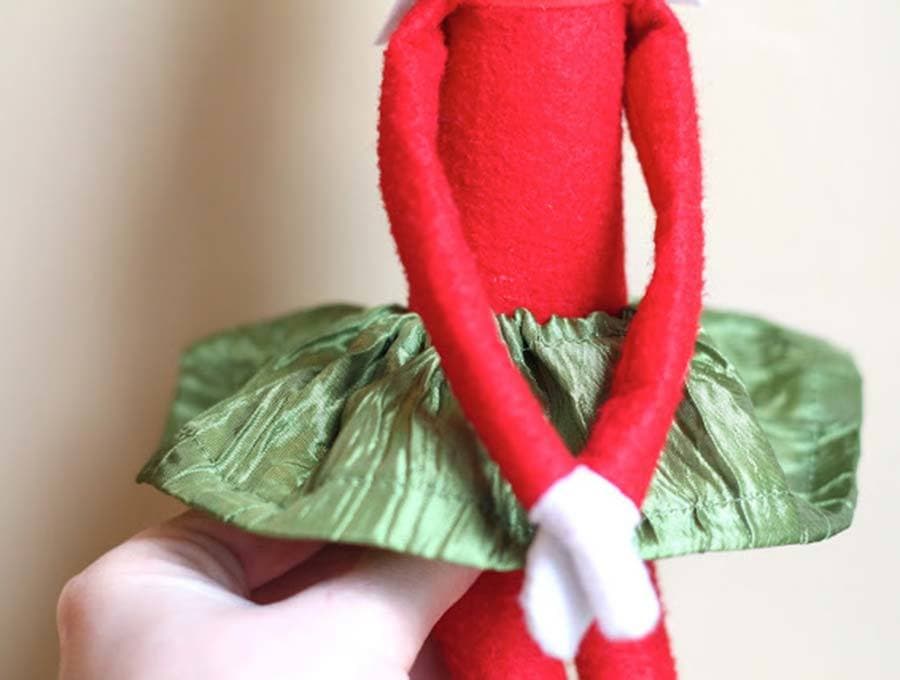 via Welcome to the Mouse House
Pajama pants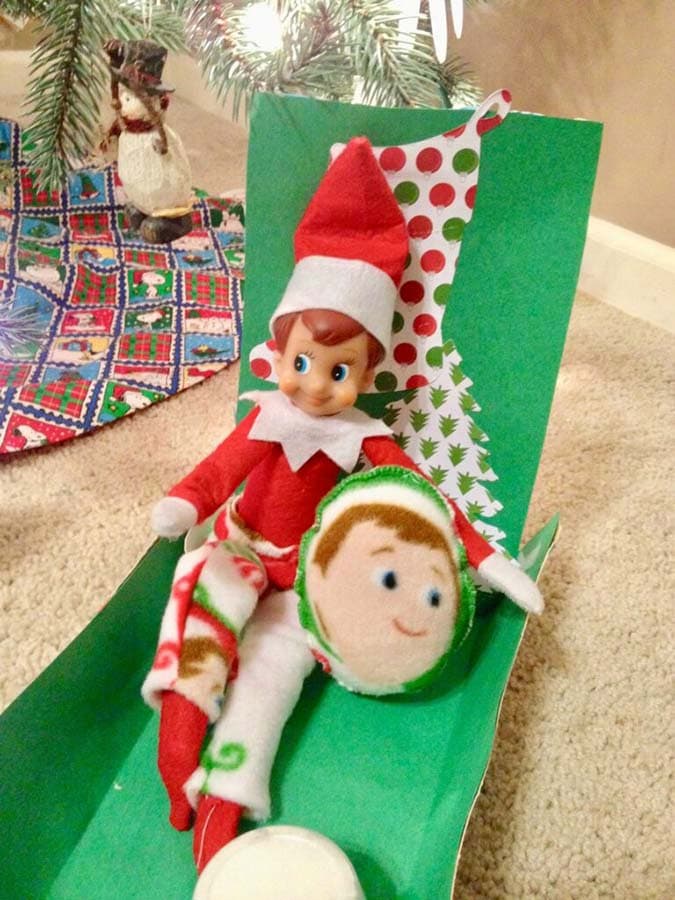 via Sarah Scoop
Elf on the shelf costume pattern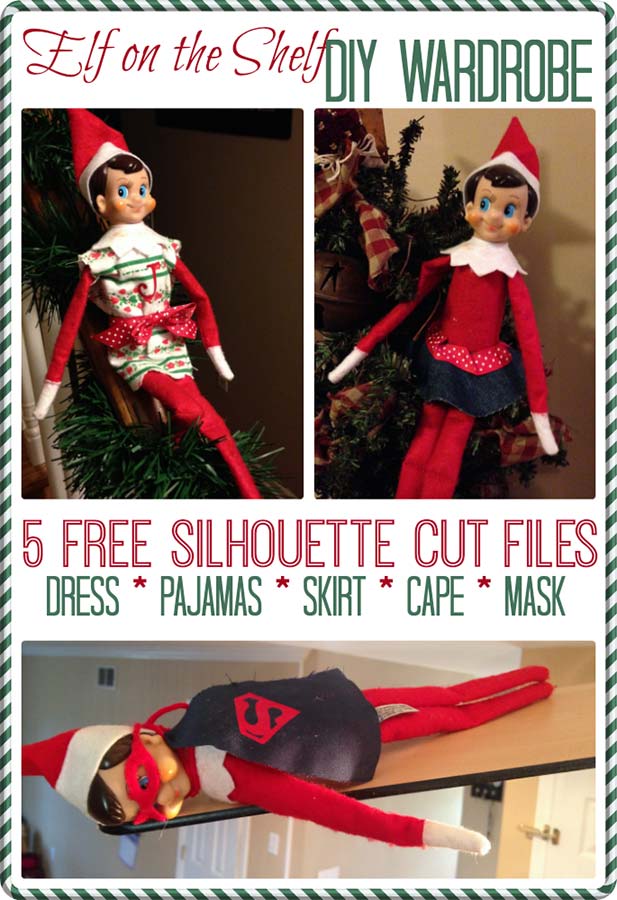 Bow Tie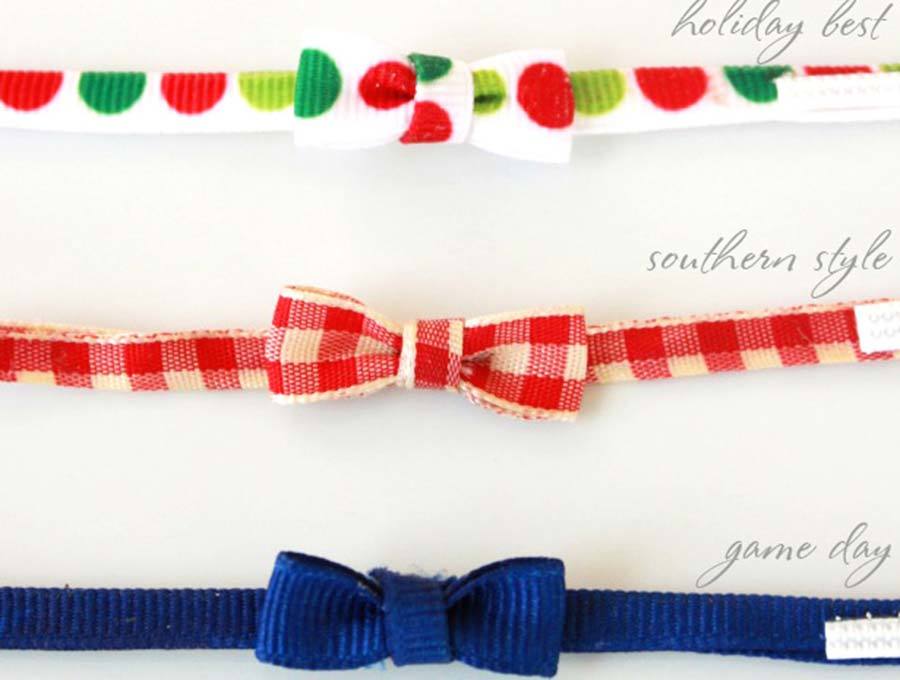 Sleeping bag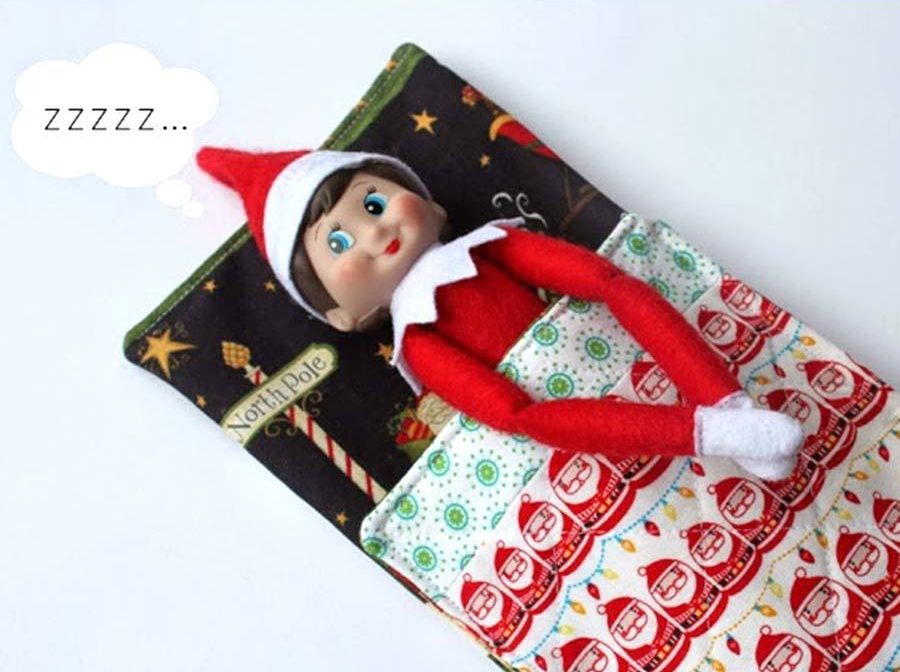 via Sew Delicious
Messenger bag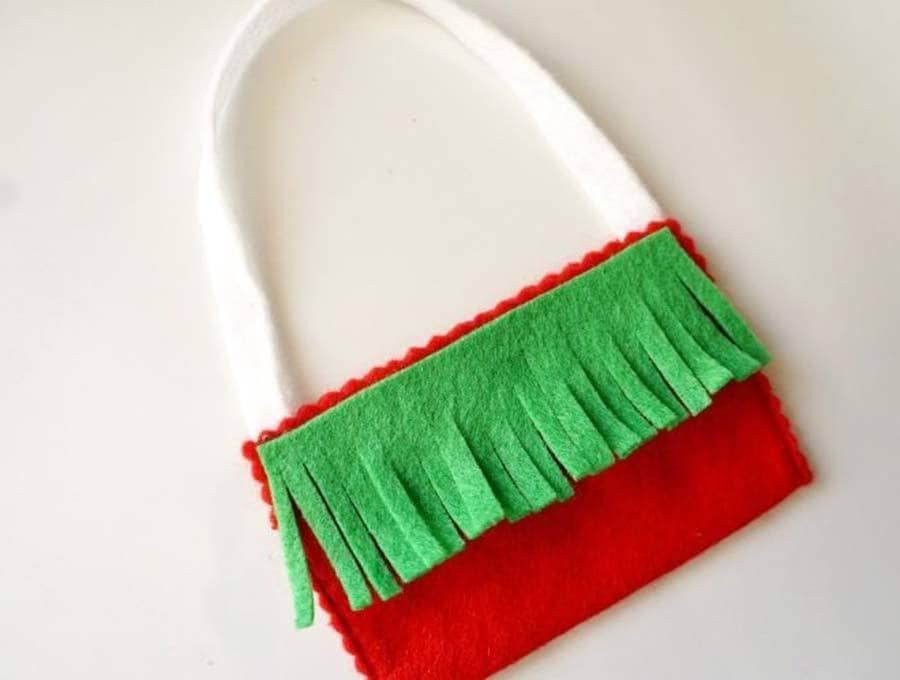 via DIY inspired
Oh cool clothes .. but
What Is Elf on the Shelf?
Carol Aebersold came up with the Elf on the Shelf idea in her book that was published in 2005. It was such a fun idea, that it quickly become a tradition for many families around the globe. The Elf usually arrives either on Dec 1st or right after Thanksgiving and returns to the North pole every single night to report how the children behave. Of course, he is on a new spot every day and the kids have a blast searching for him in the morning.
If you've never done Elf on the Shelf before, you can order your own here. Now you only need to come up with ideas where to place the Elf each day and perhaps make him/her some clothes to wear. Teeny tiny diy elf on the shelf clothes. After all who wear the same thing over and over and over again each day of the year?
MORE TOYS SEWING PATTERNS:
Among us – standing crewmate pattern