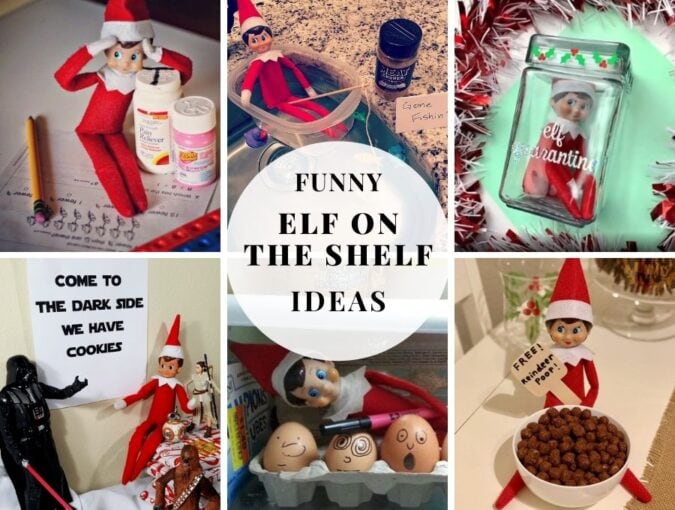 Easy and Funny Elf on the Shelf Ideas
The Elf is BACK! It's that time of the year again. I scoured the internet to bring you these easy and funny elf on the shelf ideas. This Old Christmas tradition brings lots and lots of laughter not only for the kids but the adults as well. Check out these easy elf on the shelf ideas to get your creative juices flowing. You can put your own spin on these ideas.
It's time to play little pranks on your family or surprise the kids with some small gifts by incorporating your elf on the shelf in the scene.
Decorating with an elf on the shelf can be fun even when you live alone.
One idea is to get your elf to hold a piece of candy, so when you get home you are welcomed with a nice treat each day.
12+ Hilariously funny elf on the shelf ideas
Elf on the shelf Star Wars style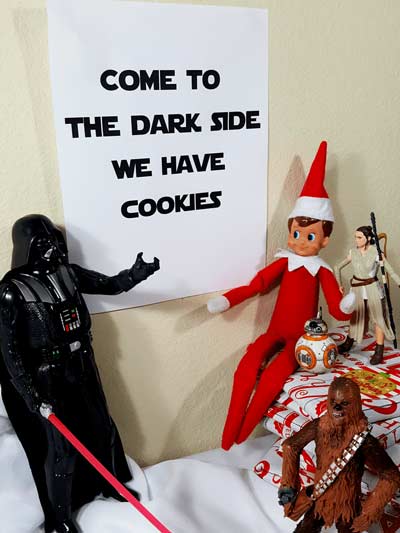 The Elf joins the dark side.
by Nerdymamma
Elf quarantine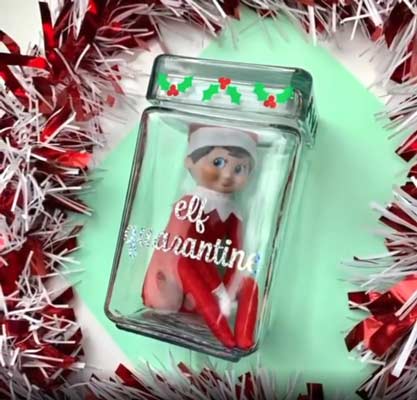 Quarantine is no joke, but I couldn't help but laugh on this creative spin on elf self quarantining at home.
By mrscraftyaf
Marshmallow Ideas for Elf on the Shelf
Marshmallow bath time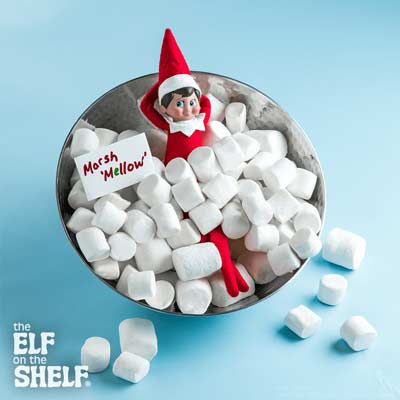 The easiest elf on the shelf idea ever! Just fill a bowl with marshmallows and stick the elf inside.
Quick Elf on the shelf idea – Marshmallow and  rubber ducks bath
Elves need to relax too! What's better than a bubble bath with some cute yellow ducks to keep them company
Homework gives me migraine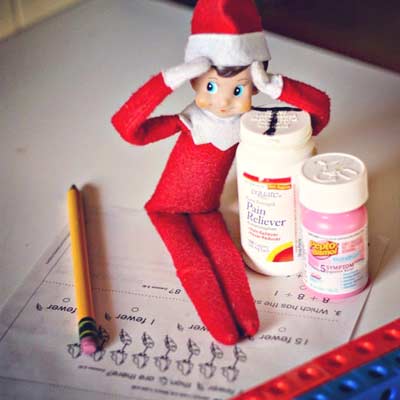 Oh, no! No more homework please. Give the little elf some extra time to finish his assignments as he has been rather time poor lately
Elf Gone fishin'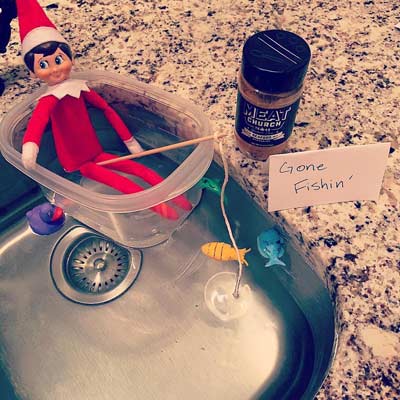 Grab some goldfish, a plastic container, string and a stick and you're good to go!
by pittmankid
Delicious treats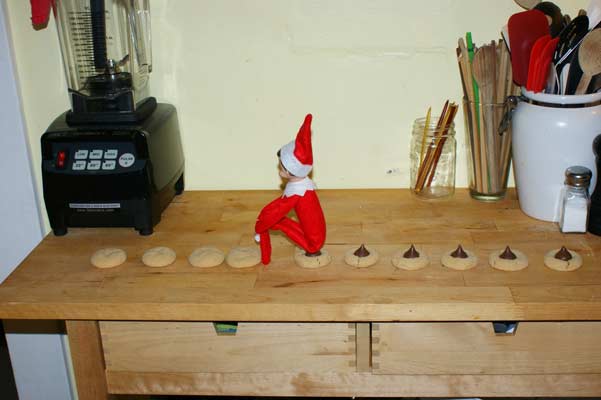 If you are in a need of a crazy elf on the shelf idea, this one is for you  and you even have the recipe for the cookies! So fun
Breakfast elf style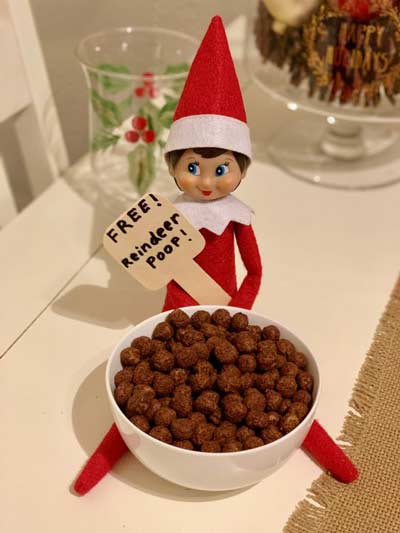 Running out of fun elf ideas. Fill a bowl with cereal and attached this funny sign
by DIYcuteness
Hostage situation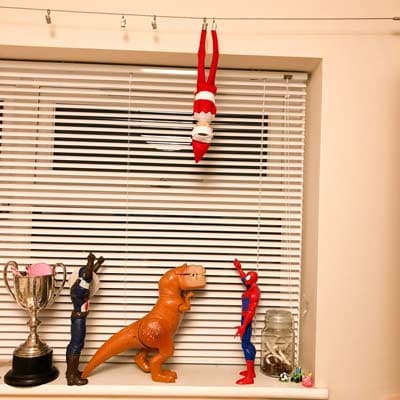 The superheroes needed revenge and they teamed up against the poor elf.
The fun of the Elf is catching him doing funny things or getting into mischief each morning. I hope you all enjoyed these hilarious elf on the shelf ideas as much as I do. I know I'm making these, and I'll also find few extra minutes to sew up couple of these easy elf on the shelf clothes to make this even more interesting for the kids.