1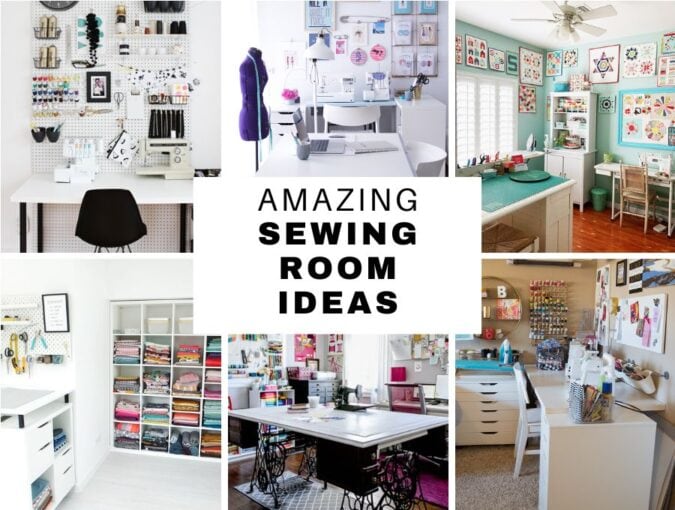 Sewing Room Ideas – Functional and Pretty to Boost Productivity
My husband and I are currently renovating our home, and hopefully I will have a beautifully organized space at last. Over the years I accumulated a large stash of fabrics (blush) and notions, finding good storage solutions along the way, but I wanted to keep everything in one room (and not just under the sofa, in our bedroom wardrobe and all over the house.
Amazing Sewing Room Ideas that Boost Productivity and Style
A comfortable work environment includes a sturdy table, good lighting, an easy-to-use sewing machine, good organization of supplies, and a comfortable chair
Sewing room idea 1 – Order in the sewing room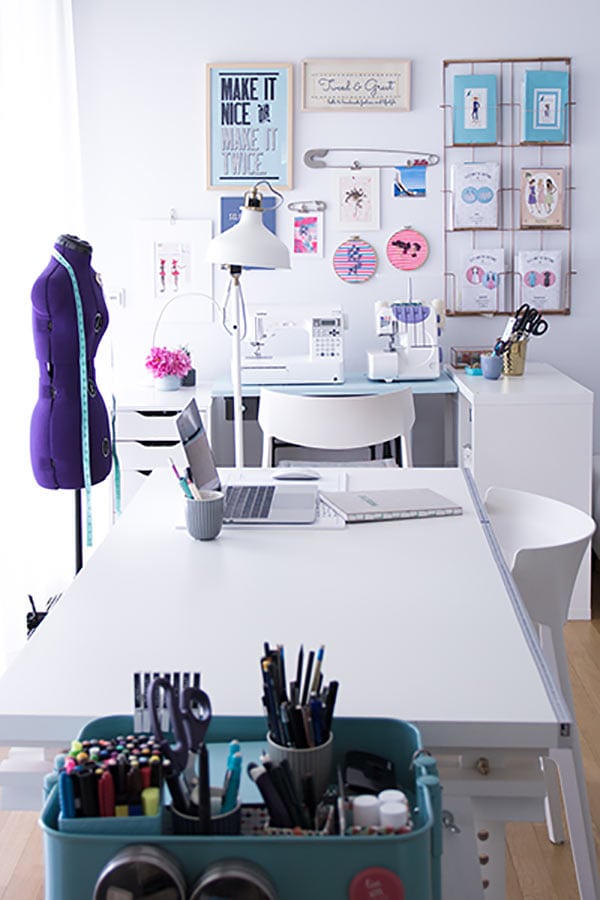 Small sewing room idea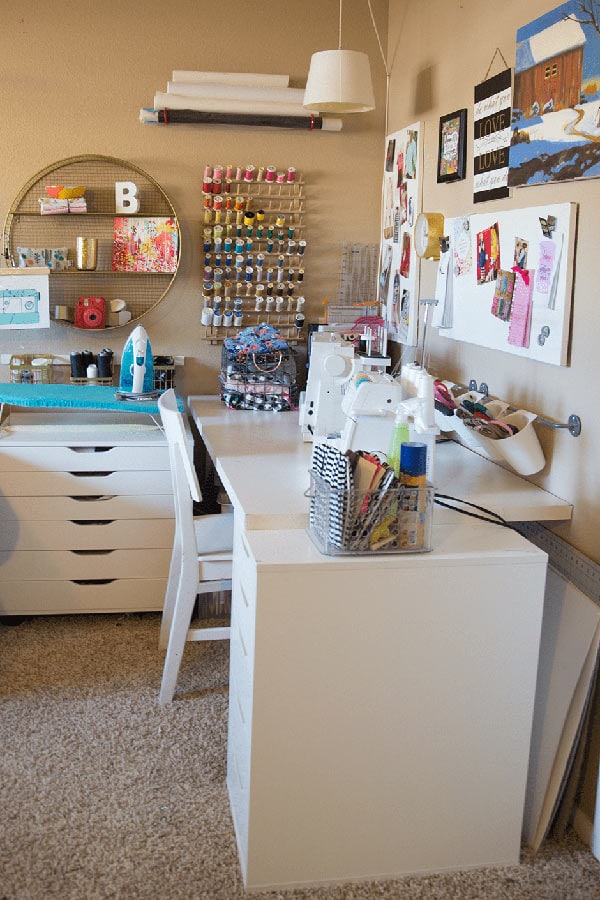 Sewing room with open storage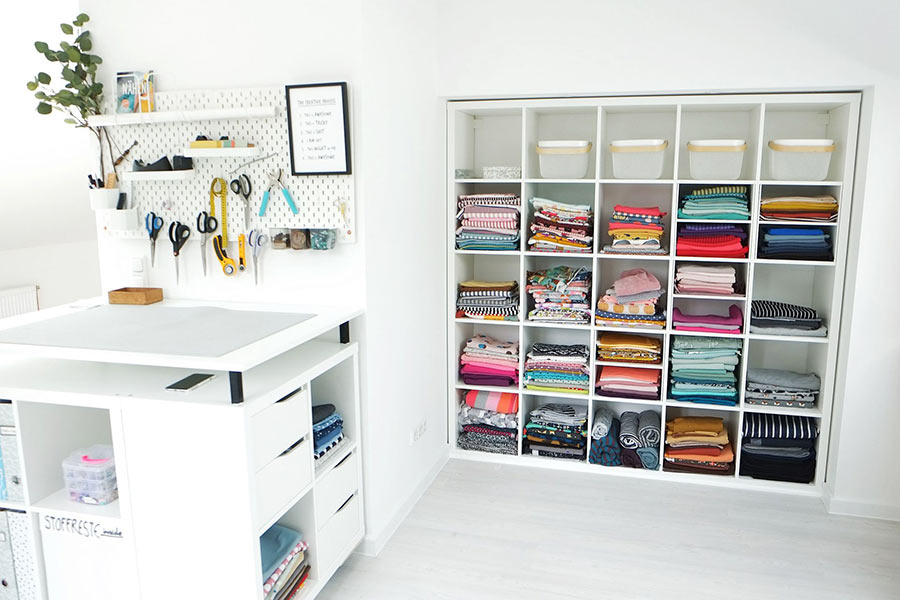 by Lybstes
Sewing room with a large cutting and sewing table
Sewing room corner in the bedroom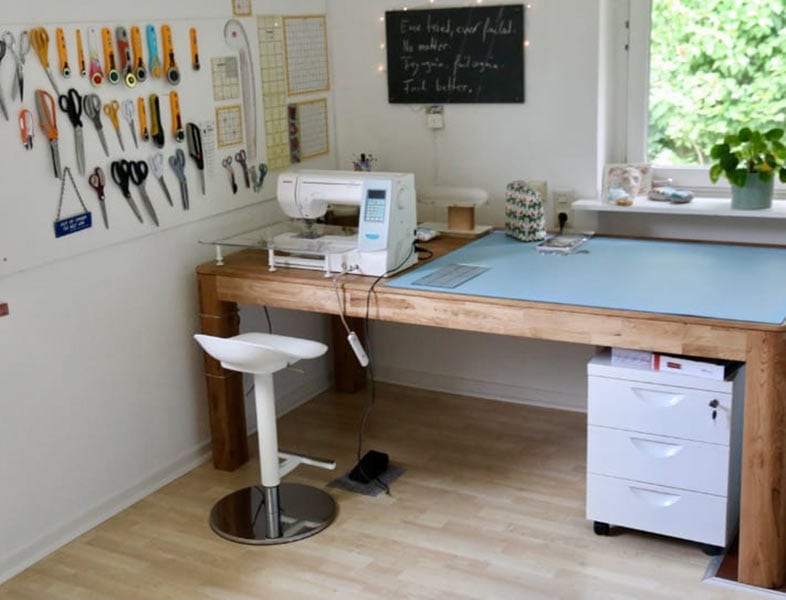 by Sewsimple
Sewing and crafting room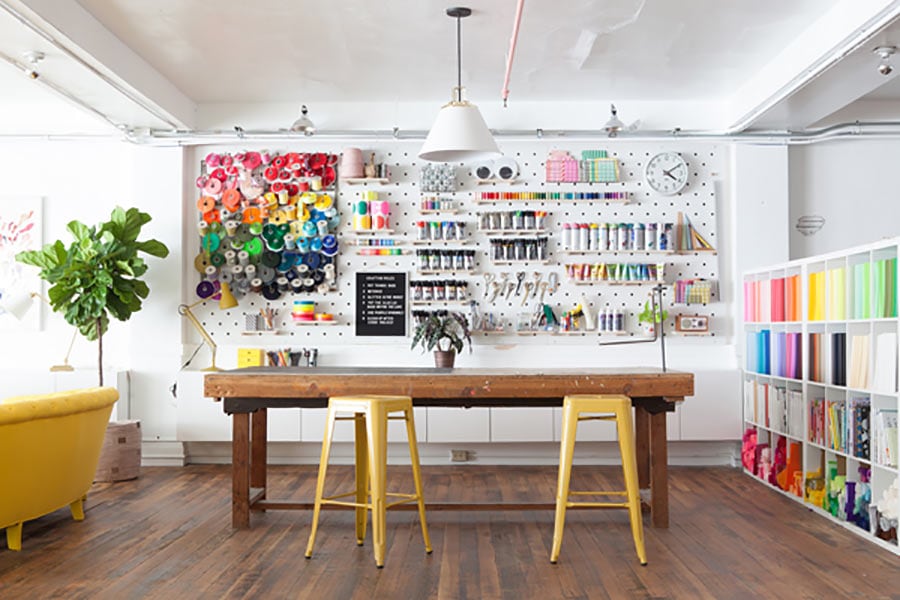 by Ohhappyday
Quilting room idea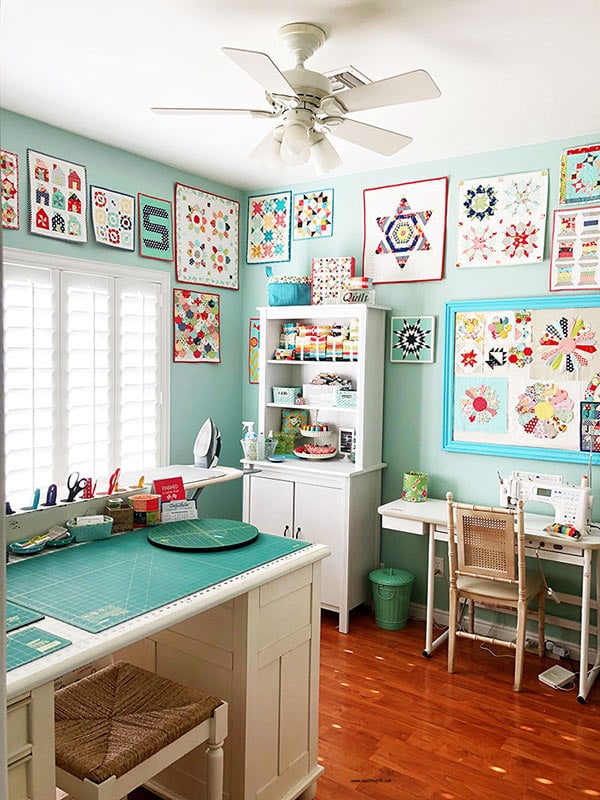 Large sewing room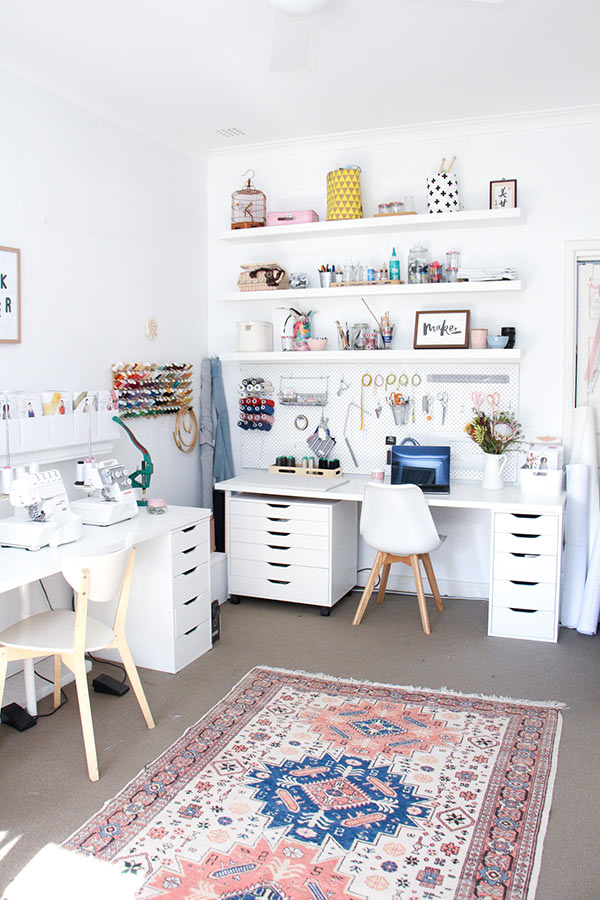 by Megannielsen
Sewing room with cutting island with lots of storage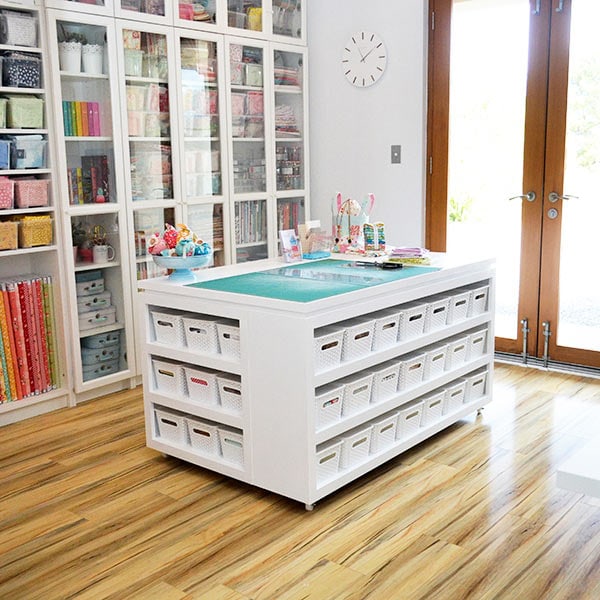 Vintage sewing room studio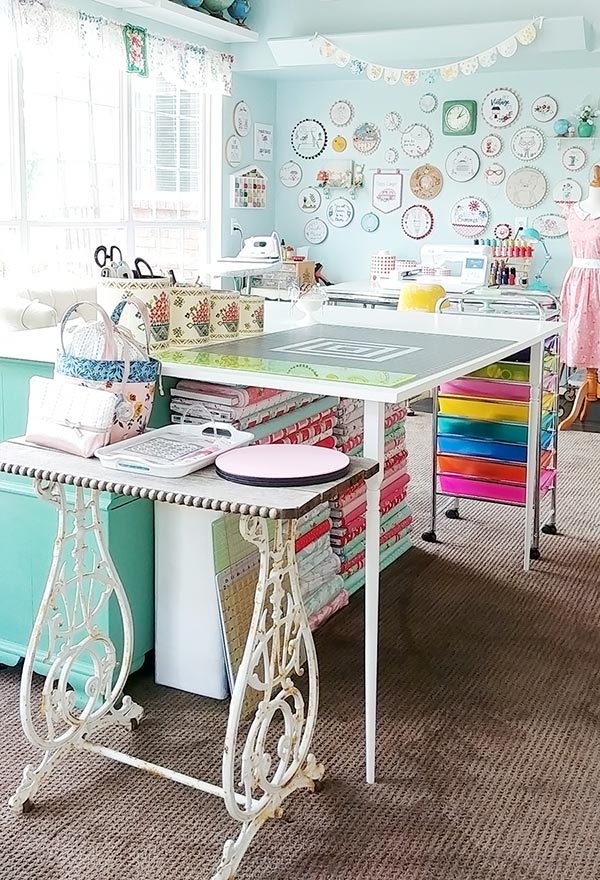 by Flamingotoes
Black and white sewing room studio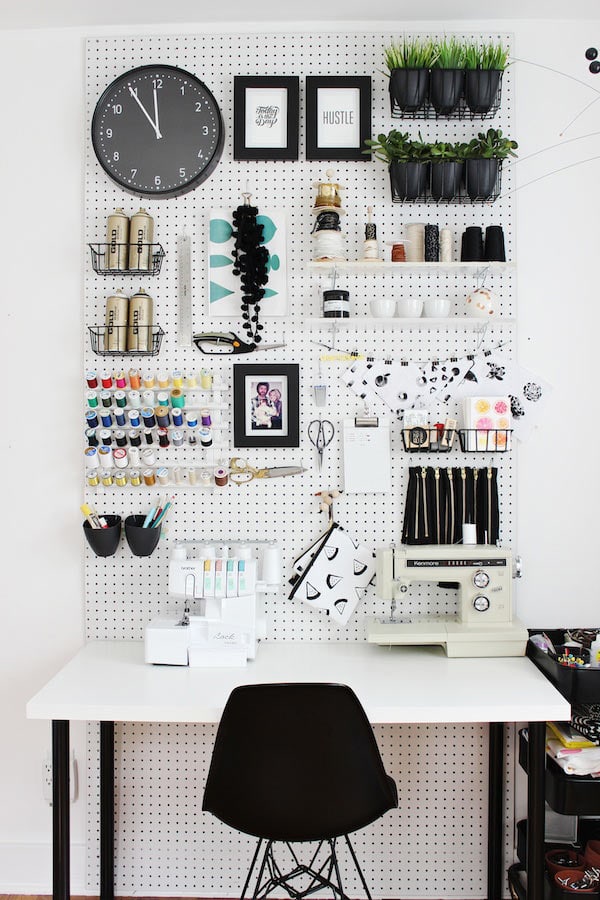 Large sewing studio with cutting station island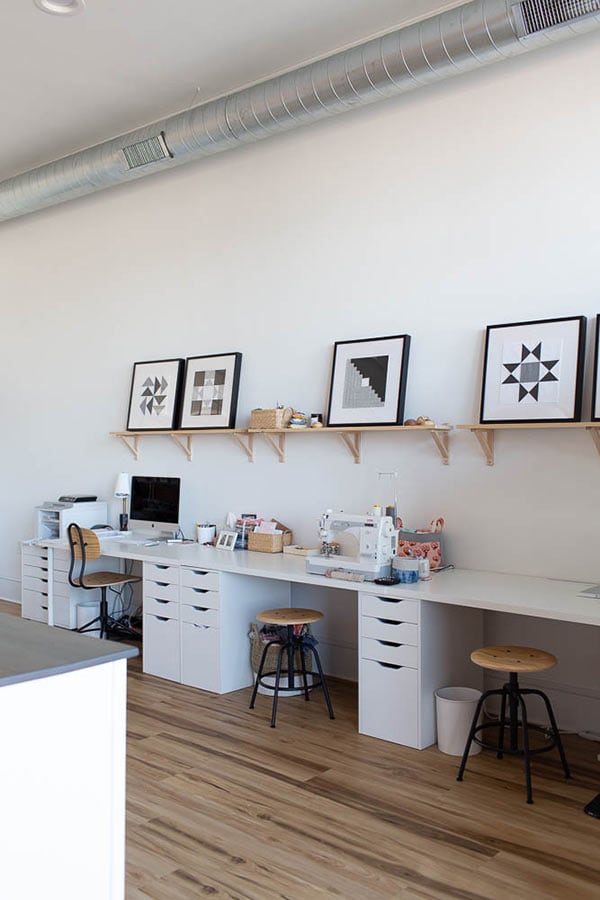 by Noodle-head
Sewing room ideas on a budget
With the prices on the rise, it makes perfect sense to keep an eye on the budget when planning your sewing room.
Don't pay the full price
You can get a lot of furniture or storage items on thrift stores or from a local facebook marketplace. Another idea is to use ikea storage solutions (I love them). I used Alex drawer unit with Linnmon tabletop (current version is called Lagkapten) to keep most essentials nearby as I sew and cut
Reuse things you already have around
Use coffee cups to hold sewing tools
Use jars to store buttons
Kitchen sponges can be pin cushions
Bathroom towel rack can hold ribbons and fabric
Filing cabinet for fabric storage
Discard unused stuff
I know it sounds harsh, but listen. It costs nothing to get rid of stuff just lying around. It clears up more space you can use
Rearrange existing furniture
It costs nothing, but can make a world of a difference. Make sure you leave yourself lots of walking and working space
Want more of these sewing tips? Check out the next article in the series: Sewing room organization