7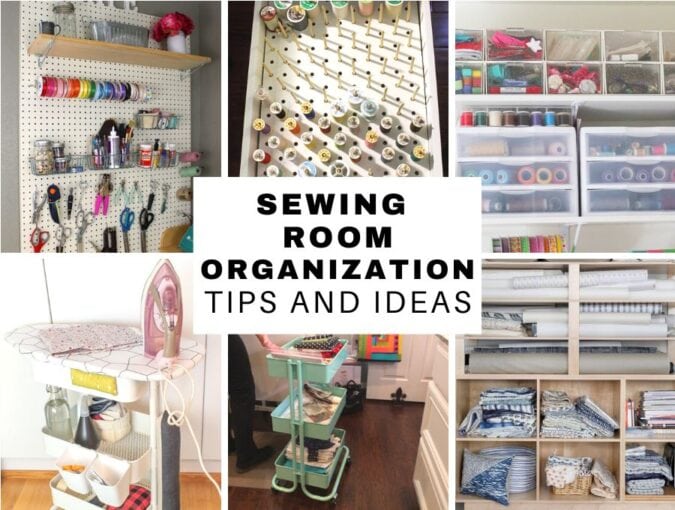 Sewing Room Organization Tips
Everything you need to know about getting your sewing room organized (and how to stay this way!) Getting your sewing room in order might seem easy, but what about the upkeep?
Usually, it's not the sewing project itself that creates the awful mess we have to deal with, it's all the sifting and rifling to find all the necessary materials. To avoid spending countless hours searching for materials and then putting them back together, make sure you have as much as possible on clear display.
10 Steps to the Perfect Sewing Room Organization
1. Use peg board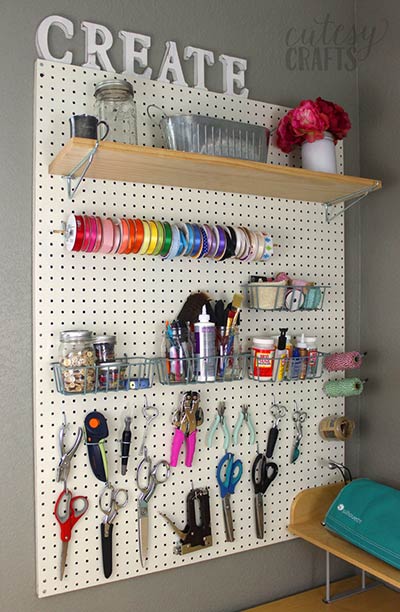 by Cutesycrafts
2. Fold Fabric Around a Comic Book Board
A comic board is the perfect size for wrapping fabric. It's pretty, it's organized, it's tidy. Use comic book boards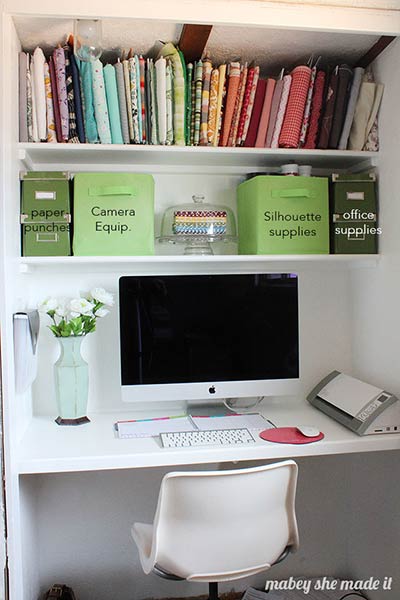 3. Divide things into spaces that make sense to you
Use drawers, lots of drawers
Use small and large zip lock bags to store work in progress or some notions
4. Use your vertical space
Use vertical space as much as possible: shelves, desktop organizers hanging from the table.
by Cutesycrafts
Use a pegboard to keep things out of the way and still at an arms reach
Use the height of the room for storage – you can add shelves or box units and arrange your fabric on comic boxes there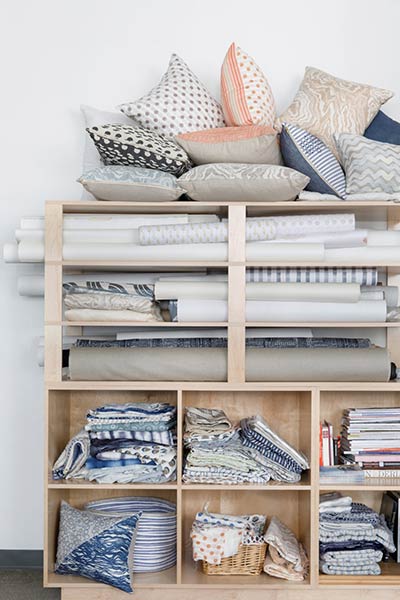 5. Use a small sewing trolley
A sewing trolley with some containers is immensely helpful if you need to move in your sewing room between cutting, assembling and sewing. You can get these at Walmart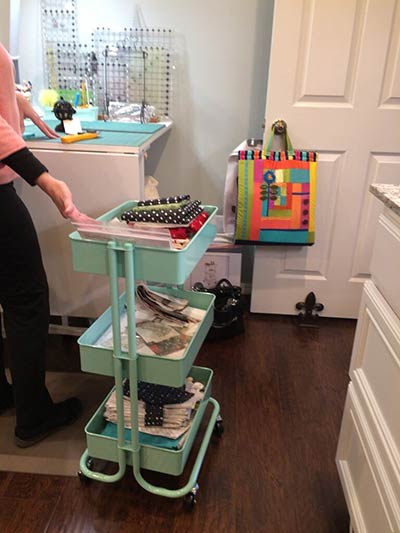 If you are handy, this mini ironing station in wheels is something you might need: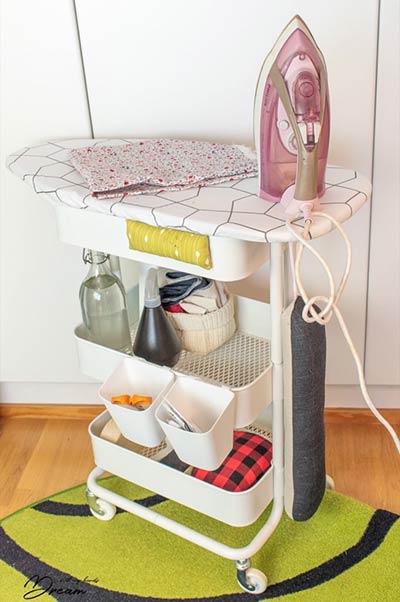 by Ikeahackers
6. Create a space for your works in progress
When storing sewing projects and work in progress, store everything for one project all together.
I love these stackable super satchels as everything is neatly kept together and I can quickly find what I need inside
Alternatively, you can use collapsible bins, fabric bins and organizers for easy access to your sewing essentials. Zip lock bags also work great
7. Tandem thread spools and bobbins
Yes, you can definitely label each and every one of your spools and bobbins, but it a hell lot of work. I found a simple method to keep my thread and bobbins together and here is a simple video that shows you how to do that
Another idea is to get thread storage with larger pins and place the bobbin on top of the spool. You can attach it to your wall or.. DIY this handy thread in a drawer solution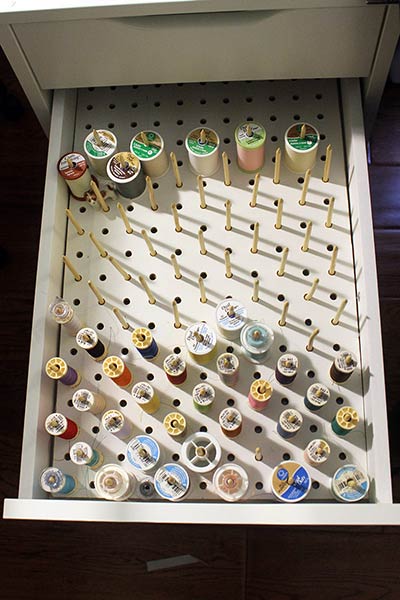 8. Put things back into their spot right away
Clutter tends to creep back FAST. Super-fast. Don't let it overcome your sewing room ever again!
Fold the fabrics and put them back after you choose what you'll use for your current project
Put the notions back into their containers. Use magnet to pick all those pins back in their box. Watch this quick tip how to collect pins the easy way :
9. Clear Drawer Storage
Most used sewing tools and notions should be easily accessible. They should be visible and have a place. Then you return them to their place immediately after use – that way you won't have to search for them the next time you need them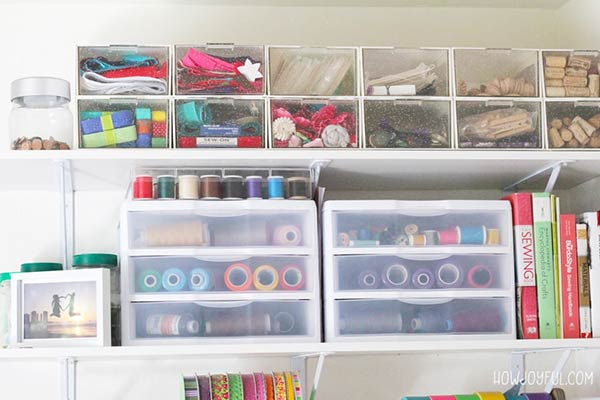 by Howjoyful
10. Implement and reevaluate over time
Our needs change over time. If you found you've outgrown your current sewing setup, come up with better solutions
I hope you find those sewing organization ideas useful. Do you have a clever sewing room organization tip? If so, please comment below and let us all know what is it
Want more of these sewing tips? Check out the next article in the series: Sewing room ideas
Sewing Room Organization for a Clutter-Free Working Space:
Storage baskets – make a fabric basket in ANY size you want
Easy cord wrap – tame all cords in the house with this super simple, yet ingenious
DIY phone stand – Watch your favorite sewing videos handsfree
Make a pincushion in a cute pumpkin shape