9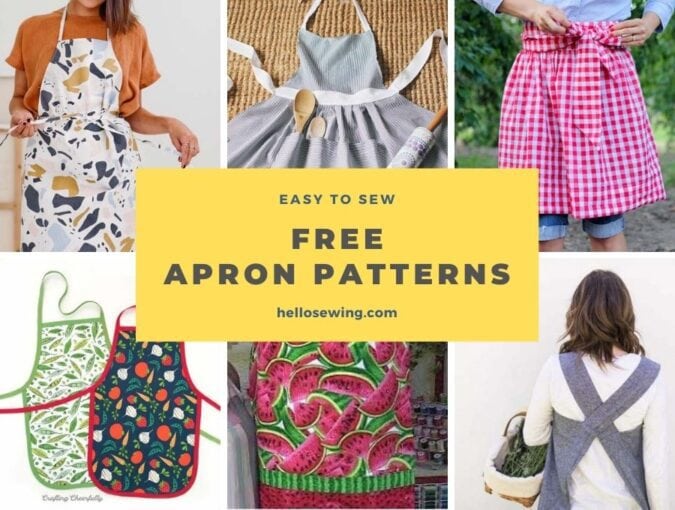 Free Apron Patterns You Can Sew in an Afternoon
Free apron patterns for everyone in the family. No matter what type of apron you like or need, you'll find it here. From full length to half aprons, apron patterns for men, women and kids!
These free apron patterns have everything you'll need to make an apron from scratch including all the supplies and tools, full directions and plenty of step-by-step photos.
Browse these handpicked aprons sewing patterns collection, and pick the one that suits your style best.
FULL SIZED APRON PATTERNS
Kitchen apron pattern for beginners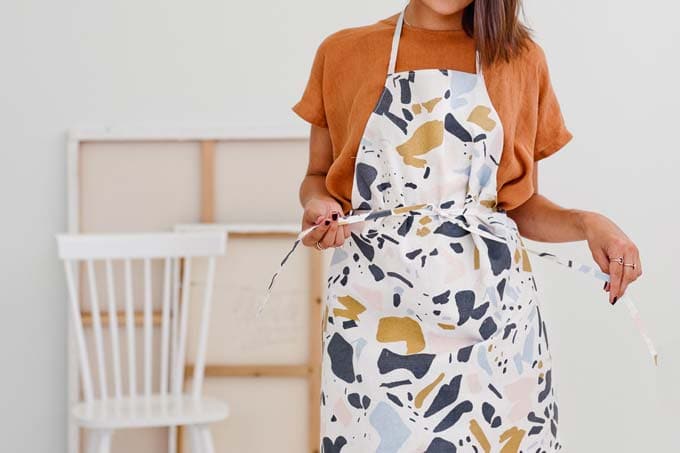 The most basic apron style you can make, and the step by step tutorial shows you how you can draft and sew this adorable kitchen apron in just minutes. No hardware needed. All you need is a yard of thick(ish) fabric and your sewing notions.
via papernstitchblog
Cross back Pinafore apron pattern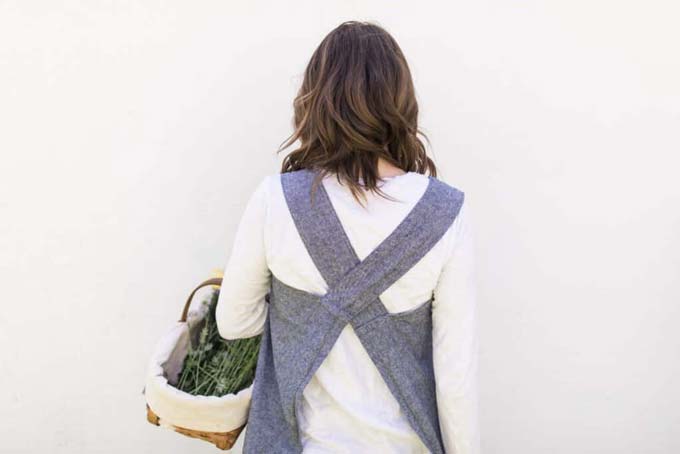 This pinafore apron has a loose fit and is a great choice if you need a gorgeous free apron pattern for plus size for a gift or for yourself. This cross back apron for women is made of linen blend and is perfect for hot weather.
Modern apron pattern with Patchwork motif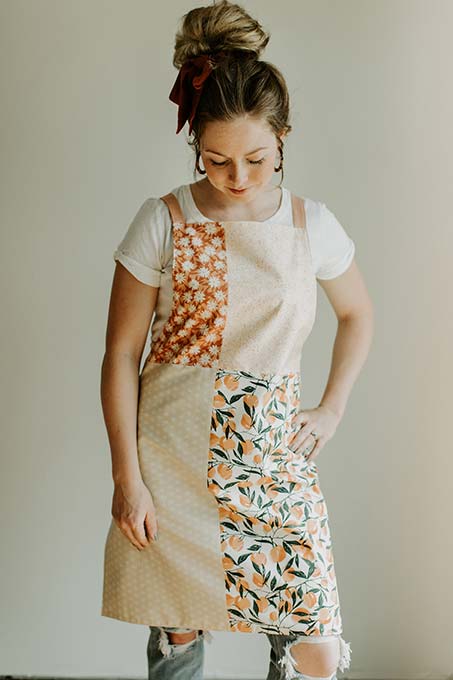 I love how this apron tutorial uses larger fabric scraps to make such a modern apron. Making something so beautiful and useful while getting rid of my (ever growing) scrap fabrics is a match made in heaven
via suzyquilts
Free bib apron pattern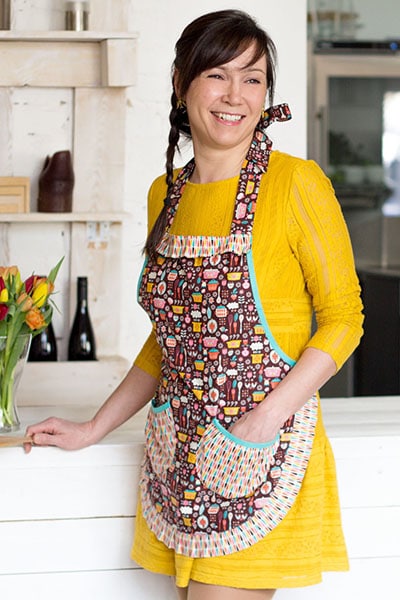 by Pattydoo.de (in German, if using Chrome just click Translate to english)
Apron out of 1 yard of fabric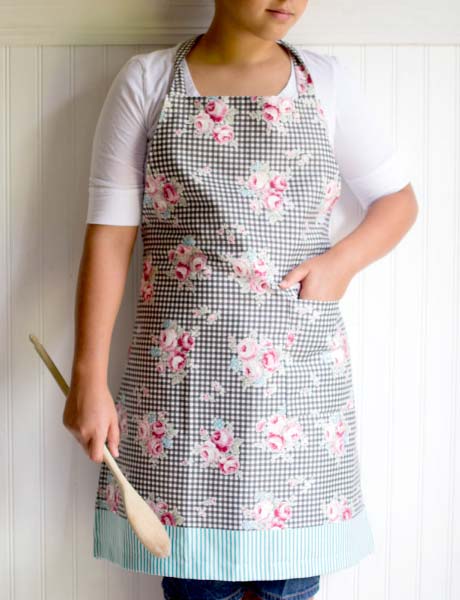 The smart apron pattern placement squeezes a full sized apron out of just a yard of fabric. How cool is that!
via SewCanShe
Plus size apron pattern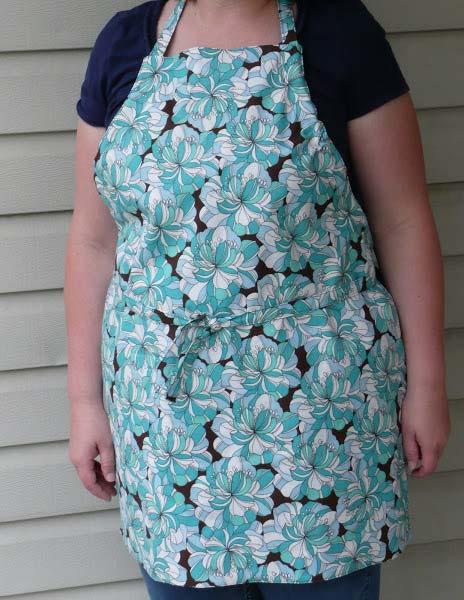 If you like simplicity, this is the right apron pattern for you. This simple style is super lean, and has no frills, bows, ruffles or laces
via Ahenandherchicks
Full ruffled apron pattern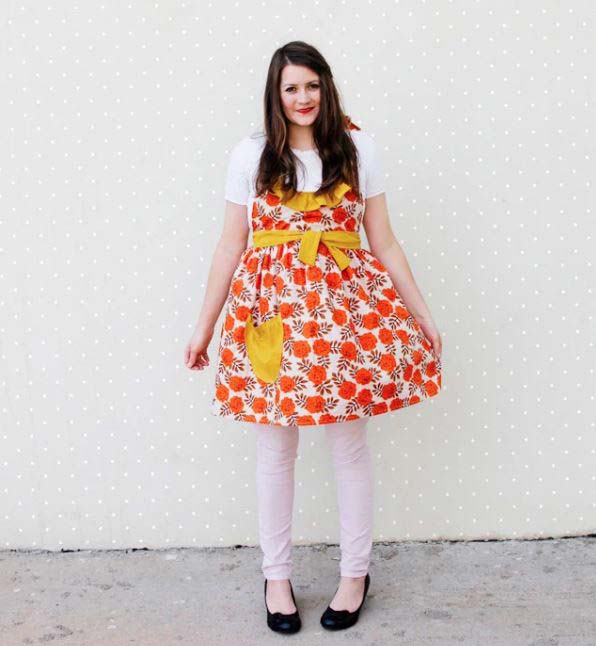 If you love being comfortable in the kitchen, but you don't want to sacrifice style, this ruffled apron is for you. It is a full sized apron with ruffles in contrasting fabric and a handy pocket at the front.
via seekatesew
Men's apron for BBQ and Kitchen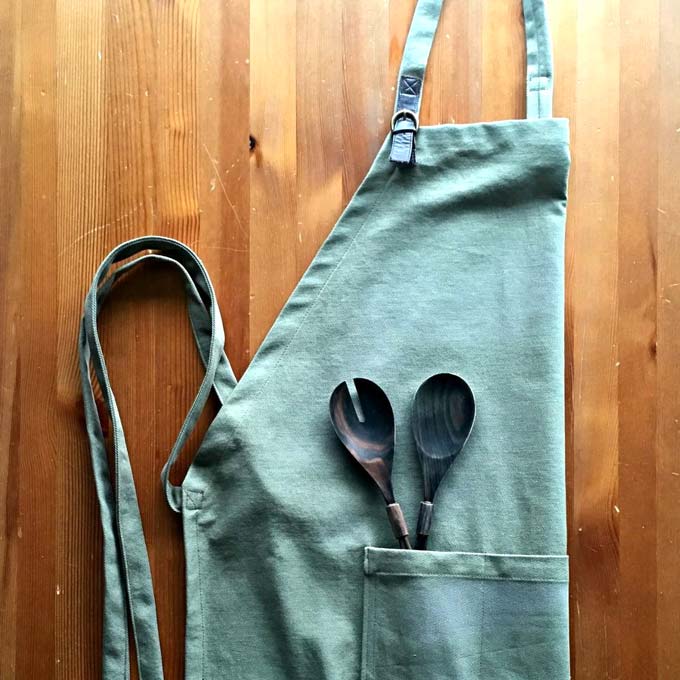 Make this adorable mens apron for your favorite cook! You can even upcycle some hardware to help hold the adjustable neck ties
via shesgotthenotion
Adjustable men's apron pattern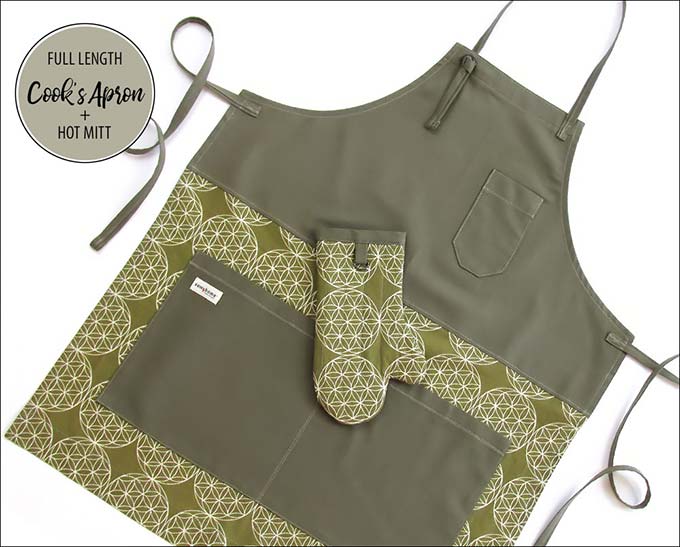 If you need a more sophisticated mens apron, this one is for you! The free men's apron pattern features a small chest pocket and a large jumbo pocket at the front
via sew4home
Full length lined men's apron pattern
If you have a man in your life that loves cooking and barbeques, this is the perfect handmade gift for him: a barbeque apron.
Upcycled denim apron tutorial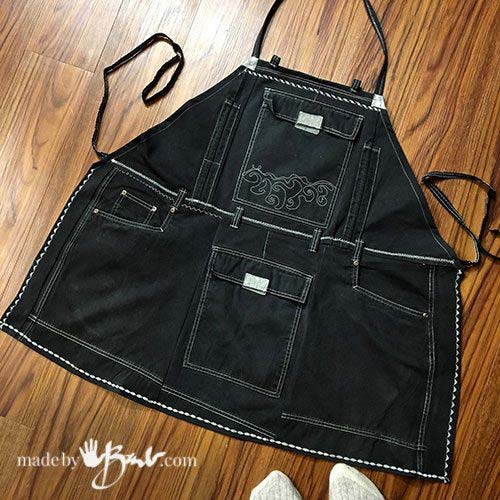 Turn a pair of jeans into this a useful denim apron. Are you holding onto a pile of jeans that you intend to turn into something else one day? Well, this day is today! Take a dark colored pair and follow this apron tutorial to turn them into this unisex utility apron.
via madebybarb
Bib apron pattern
This beautiful hostess apron is super easy to sew. It features adorable ruffled skirt and adjustable ties for the neck and waist.
via StyleMePretty 
Cute Vintage apron pattern
Look effortlessly stylish while you cook, bake or sew. Put a spring twist on this adorable vintage apron pattern and you'll wow your family.
via SewMag
HALF APRON PATTERNS
Cute farm-style half apron pattern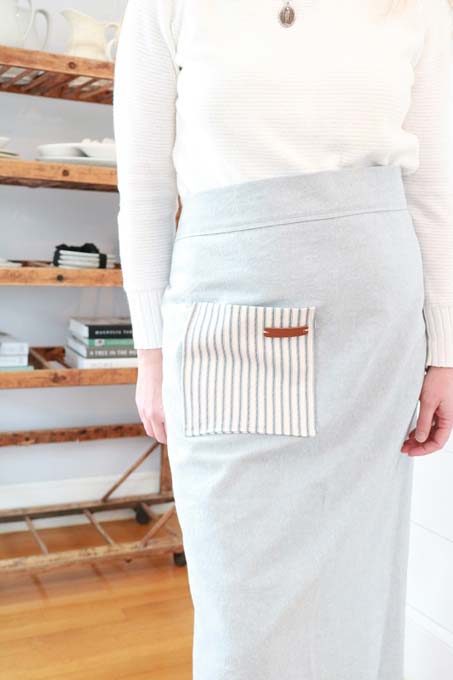 The most stylish half apron I've seen (and I've seen plenty). It is extra long and looks like a skirt at the front.
via aboxoftwine
Gardening apron pattern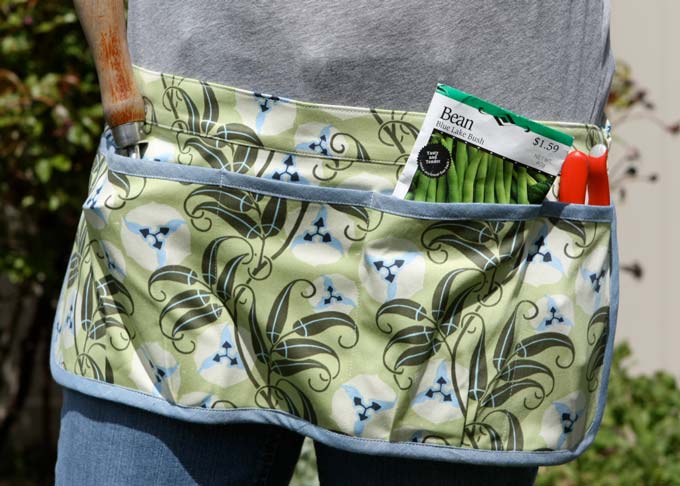 A versatile gardening apron with four generous pockets at the front is all you need to work in the garden. Perfect for the garden enthusiastic who prefers the waist apron over the long version. Want a harvest apron? Just skip stitching the pocket diveders!
via make-it-do
Unisex tool apron pattern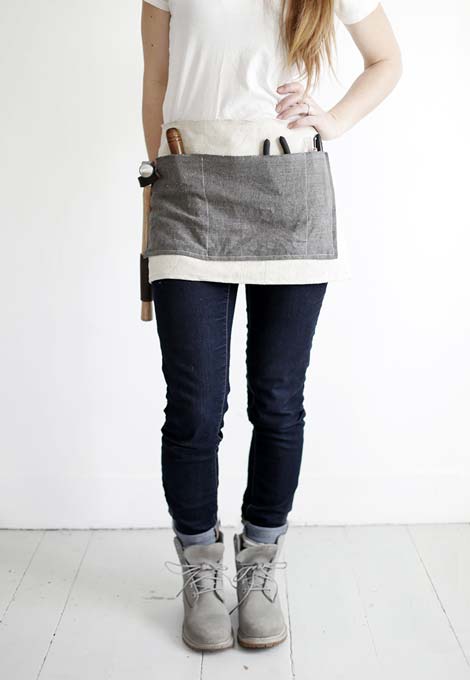 Keep the hammer, wrenches and pens within reach when working around the house, the garage or in the woodshop.
via themerrythought
Tea towel half apron project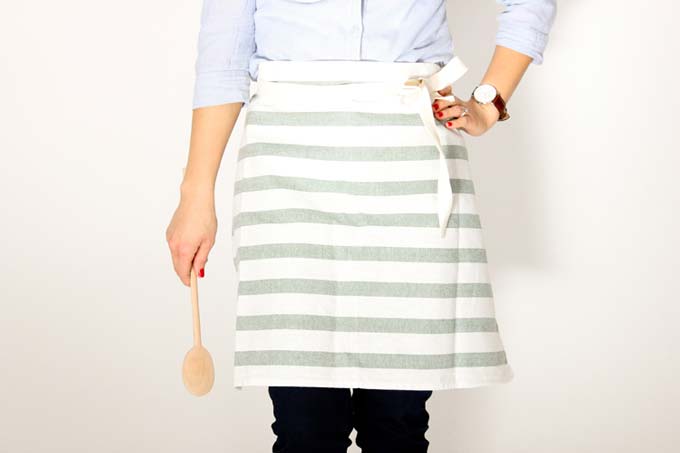 via skiptomylou
Utility apron pattern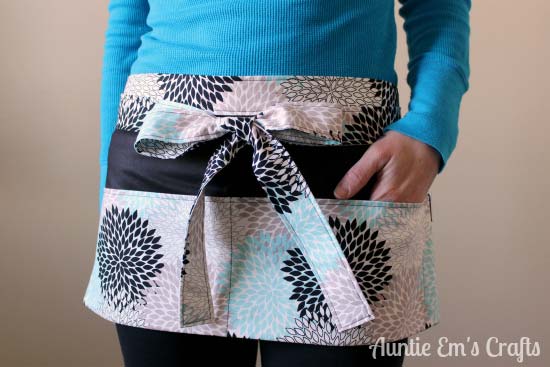 This adorable utility apron features two large pockets to keep all your essentials handy and your hands free. This utility apron pattern is great for teachers and crafters alike!
via auntieemscrafts
Cute reversible apron that sports wide ties you can tie in a cute bow tie at the back.
Gathered half apron pattern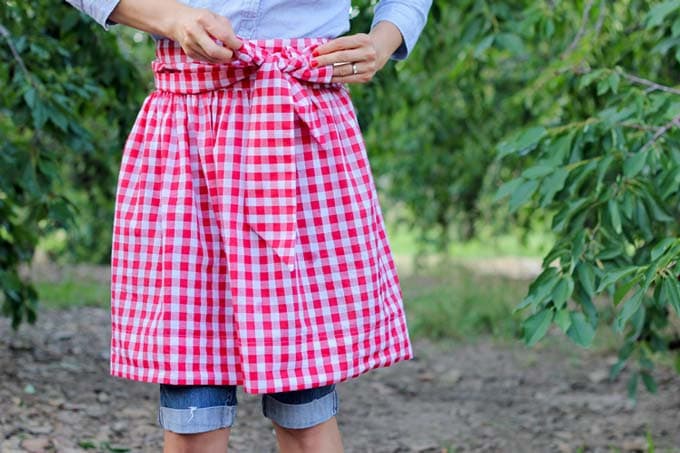 Work in the garden in style in this adorable gathered apron. If you are like me and would love to add a feminine flair to your gardening activities, this gathered half apron pattern is for you. Just few straight cuts, some cute gathers and half an hour is all you need to make it yours.
Craft show vendor apron pattern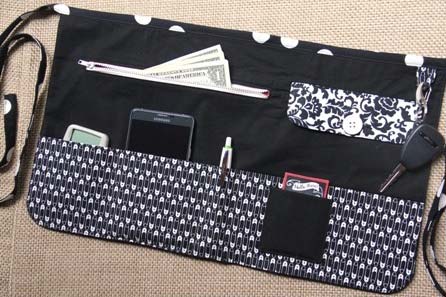 Keep all you craft show essentials handy with this craft show apron pattern by Crafty Stacy. It's really well thought. There are pockets and loops to store everything for the craft show. From business cards and pens, to your phone and keys, keep everything handy. There are even pockets for the money – both the bills and the change have their dedicated placement on this apron.
FREE APRON PATTERNS FOR KIDS
Japanese crossback apron for kids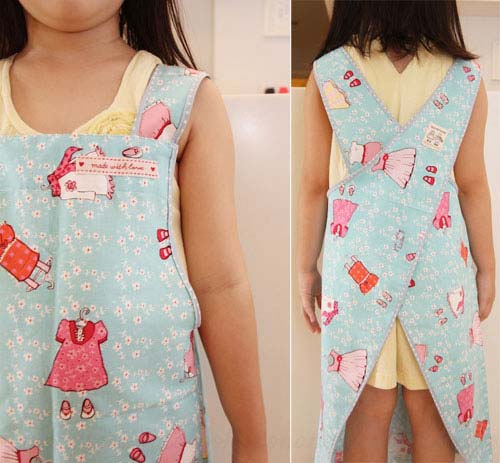 No straps, no snaps, no Velcro. Super quick to get on and off without any adult assistance. I'm in love with the simplicity and the brilliance of these cross back kids apron patterns. On top of that it is super duper easy to sew. Great beginner sewing project.
Reversible kids apron pattern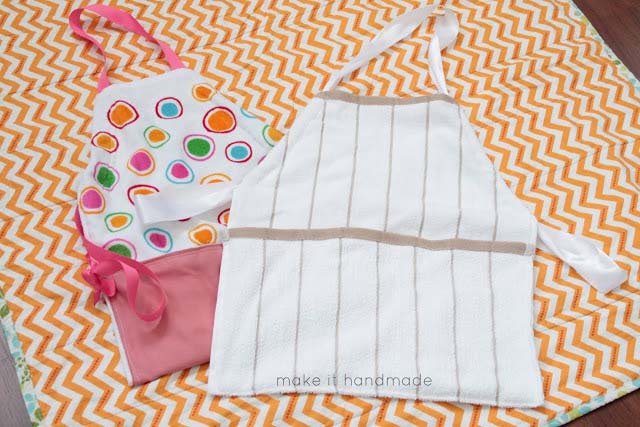 Turn a dishtowel into a kids apron with two front pockets in as little as 20 minutes. No joking!
via makeithandmade
Little chef's apron pattern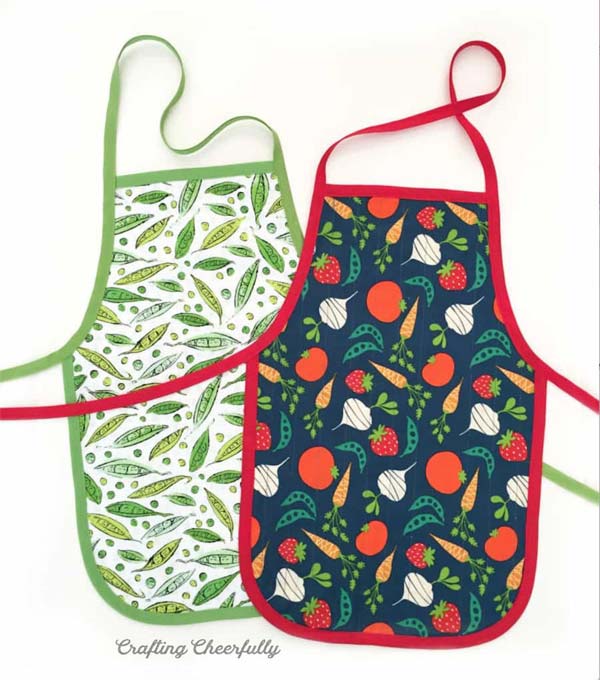 What's better than a pair of little hands 'helping' in the kitchen? If your little one want to get involve in all the baking and cooking, and you want to minimize the clean up, this child apron is the perfect solution. And the food theme fabrics are the cutest!
Reversible fat quarter apron with pom pom trim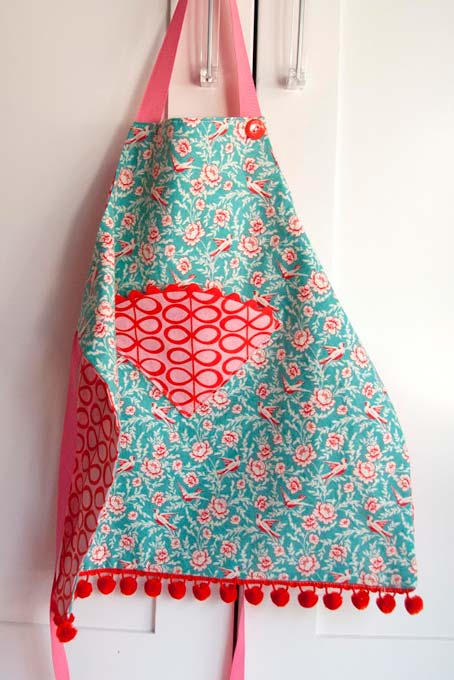 How about a zero waste apron? As much as I love sewing, I have all the fabric waste it creates, so it was refreshing to see this apron project. All you need is 2 fat quarters and you'll have zero leftover because the pocket is made out of the armhole cutout. How clever is that!
via aestheticnest
Child's apron pattern with ruffles
Is you are all about cuteness and ruffles this cheerful child's apron is for you. It has two pockets – one on the chest and on in the front left corner for every little treasure your little one needs to keep.
via annkelle
I hope you liked my collection of free printable apron patterns. Which one you would like to make – let me know in the comments below.
No time to sew an apron today – no problem. Pin it to come back to it later!
Pin the FREE APRON PATTERNS list
RELATED: