4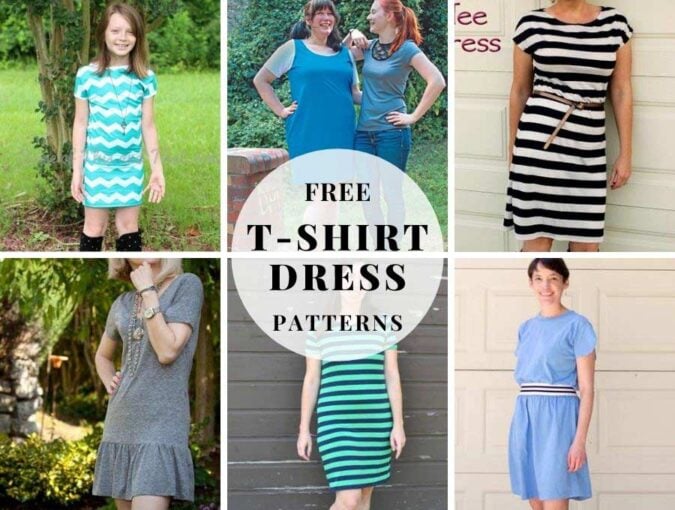 8 Free T-shirt Dress Sewing Patterns You Can Make in 1 hour
Sew the easiest and the comfiest outfits for summer. T-shirt dresses! They are comfy, they are versatile and feminine. Use these free t-shirt dress sewing patterns to whip up one in just 1 hour or less. I'm also sharing a few step by step tutorials to how to make your own t-shirt dress using a t-shirt as a pattern (no printing needed – yay).
I've scoured the internet to bring you a variety of t-shirt dress sewing patterns – whether you want it oversized or fitted, with ruffled hem or side slits, with or without pockets, there is a variety of sizes to fit nearly everyone! The women's t-shirt dresses patterns can be used for maternity wear as well if using a fabric with more than 40% stretch.
FREE T-shirt Dress Patterns
Women's t-shirt dress with pockets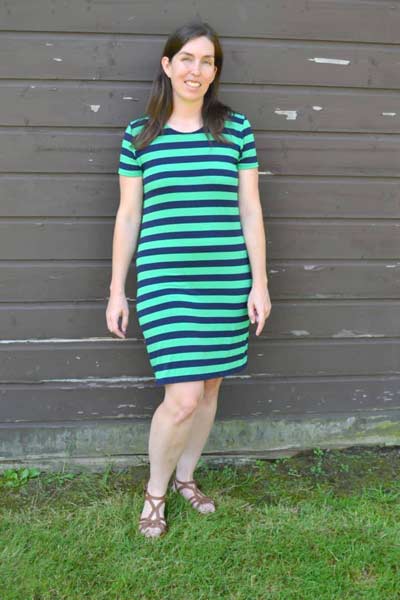 Simple and easy to sew woman's t-shirt dress with a free printable pattern. It has an optional pocket if you want to add to your tshirt dress. I love pockets!
Via MaryMarthaMama
T-shirt dress with an elasticated waist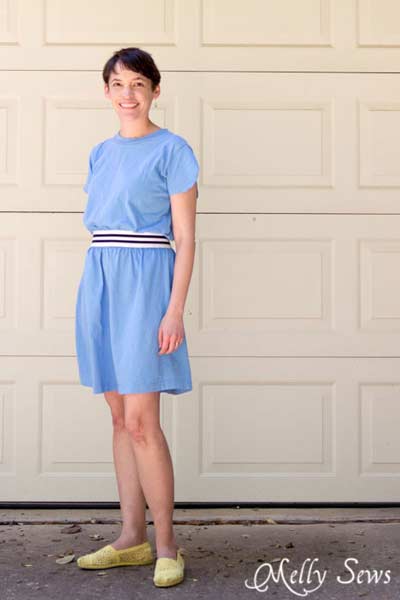 Easy peasy summer t-shirt dress. It's made out of 1 or 2 t-shirts (depending on the size and your desired length of dress) and a wide elastic for the waistband.
Via MellySews
Make a t-shirt dress without a pattern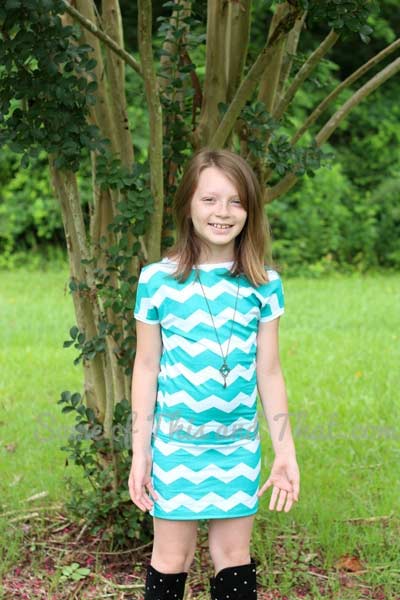 Using an existing t-shirt as a pattern as well as 1 yard of fabric you can whip up an adorable t-shirt dress for girls in as little as 30 minutes. Want to make an adult version? No problem – you can use the same method and 2 yards of knit fabric.
Ruffled t-shirt dress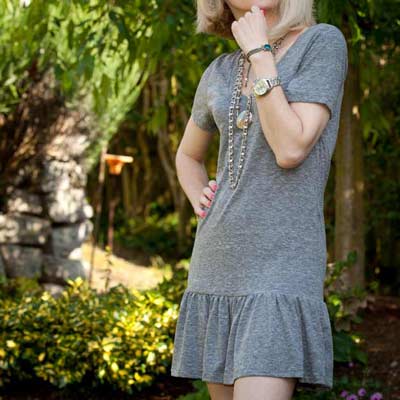 Transform a t-shirt into a ruffled t-shirt dress with this easy tutorial. You can even upcycle 2 tshirts into this adorable summer dress.
Via Trinketsinbloom
3 in 1 t-shirt dress sewing pattern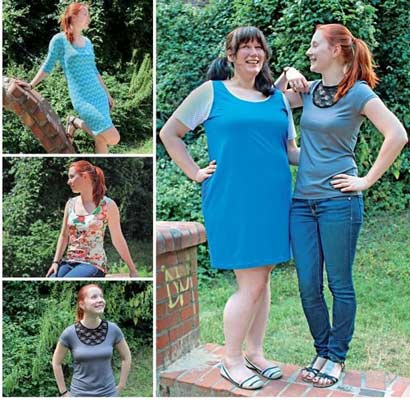 This adorable 3 in 1 t-shirt dress pattern comes in sizes XS – 4XL. You can make a T-Shirt, a t-shirt dress dress or a tank top, with 4 different sleeve lengths and with two collar options.
Via Makerist
Upcycle a t-shirt into a girls t-shirt dress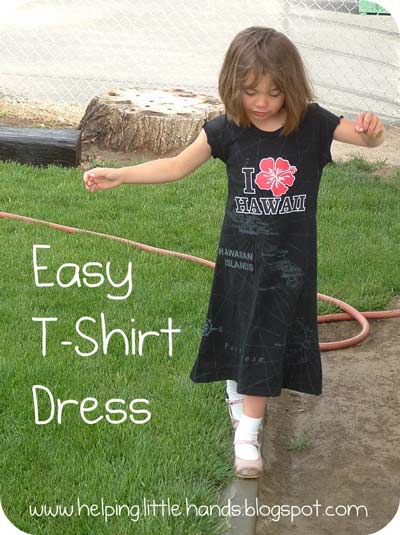 Turn an extra-large adult t-shirt into an adorable girls t-shirt dress.
Via PiecesbyPolly
Fitted t-shirt dress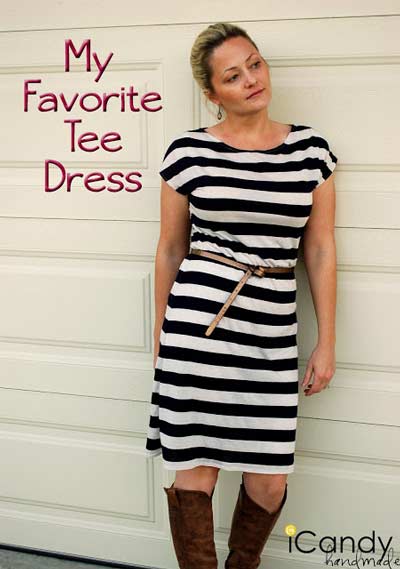 Make a quick pattern using your favorite tee, and from there all you need to sew are just 4 seams and the hemming. It's a bit more fitted than a standard t-shirt dress and it's definitely flattering.
Via IcandyHandmade
Summer dress with a cinched waist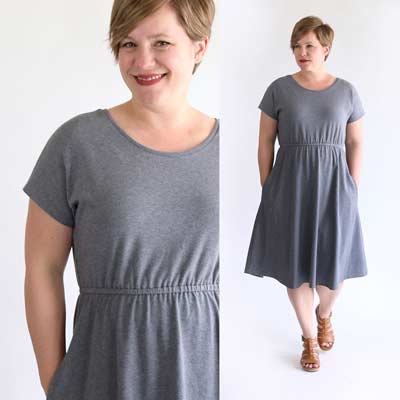 And finally, something a little bit different – a casual everyday dress with a free pattern in size L. This comfy summer t-shirt dress features a cinched waist but Autumn gives a few suggestions how to customize it further.
Via Itsalwaysautumn
There you have it – 9 versatile t-shirt dress sewing patterns for girls and women. Sew one today, it's that easy.
RELATED: