3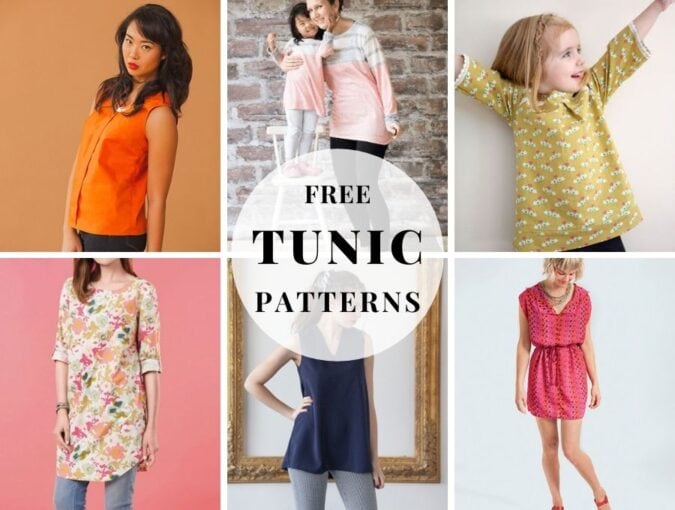 Tunic Patterns – Stylish, Fun, and Quick to Sew
I just love wearing tunics and playing around with easy tunic patterns. A tunic is the perfect combo of breezy, comfortable, and elegant piece of clothing. The figure flattering design makes a girl feel amazing wearing it! Not only it is just as perfect for lounging by the pool as it is for grocery shopping or going out for an evening with good friends. I've scoured the web to bring you a collection of free tunic patterns that are super easy to sew. Featuring both tunic and tunic dresses lengths, plus four sleeve lengths (including sleeveless), this collection of free tunic sewing patterns will have you daydreaming of fabric combos to make amazing tunics either for you or for your mini-mes.
25+ Amazing Free Tunic Patterns to Sew
WOMEN'S TUNIC PATTERNS WITH SLEEVES
Swing top and dress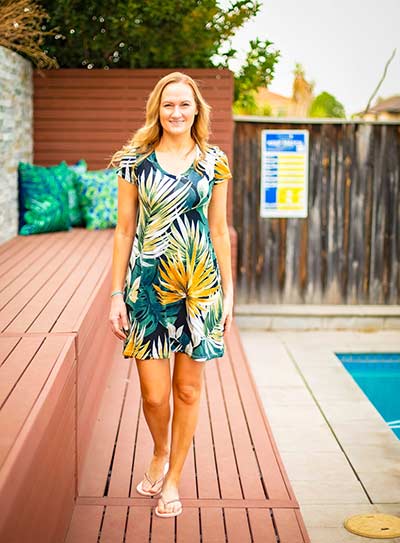 We will start this list with a pattern that is a treat for all of us, sewing enthusiasts. A tunic that can be adjusted to your desires! It comes in five different sleeve lengths and three neckline shapes. The length of the whole thing is up to you as well, you can choose a top version, a regular tunic version, and a dress version. Join Lovenotion's facebook group to get this versatile tunic pattern for free!
via Lovenotions
Easy cotton tunic with classic silhouette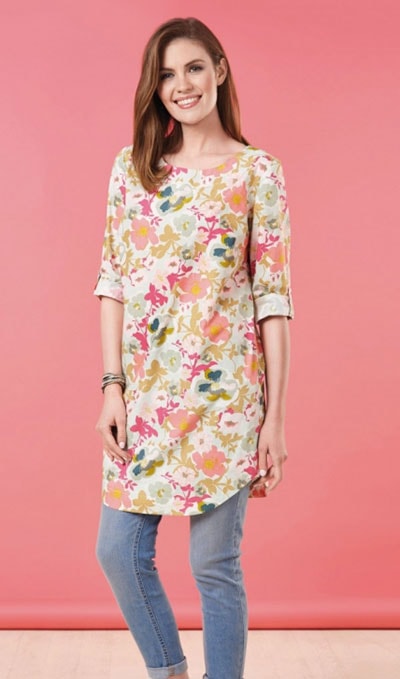 Here's a beautiful tunic with 3/4 length sleeves that feels comfortable and refreshing to wear, making it great for the sunny season. The curved hem adds a nice touch to this cute tunic. It's also beginner-friendly so feel free to give it a go.
via sewmag
Tunic with an unexpected back detail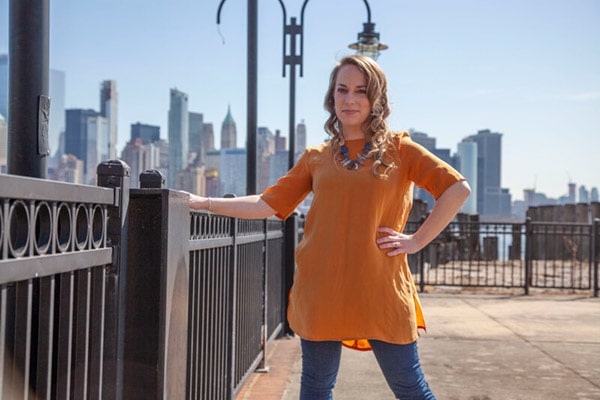 Looking for a subtly attractive yet classy outfit? This tunic offers precisely that! At first look, it's a plain tunic. But when you look at its sides and back, you'll be taken away with it. Side slits and open back make it everything but plain!
via MoodFabrics
Breezy Tunic with short sleeves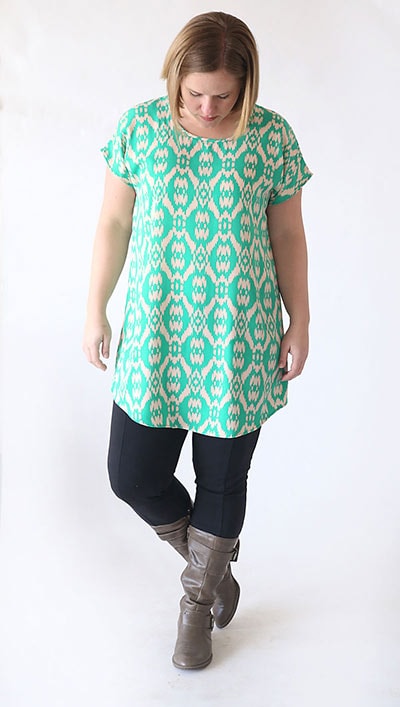 If you need a tunic for warm weather that you can wear when it's a tad chilly too, you'll love this one. Its short sleeves and breezy form make it great for spring and summer. When autumn comes, just combine it with leggings and a pullover!
via Itsalwaysautumn
Color blocked tunic for kids and adults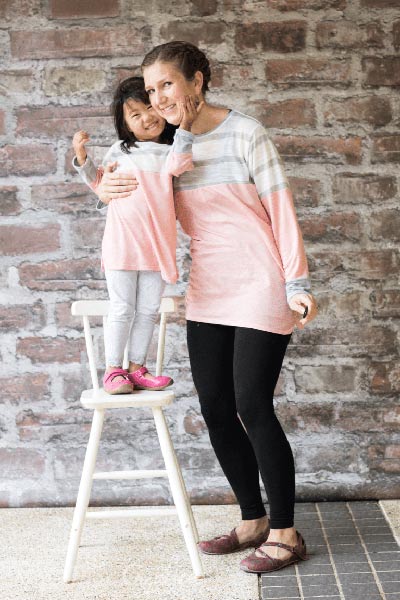 There's nothing cuter than a mom and her little princess wearing matching outfits! Here's a beautiful colorful tunic pattern that comes in child and adult sizes. The long sleeves on this one make it adequate for both hot and mild weather.
via Lifesewsavory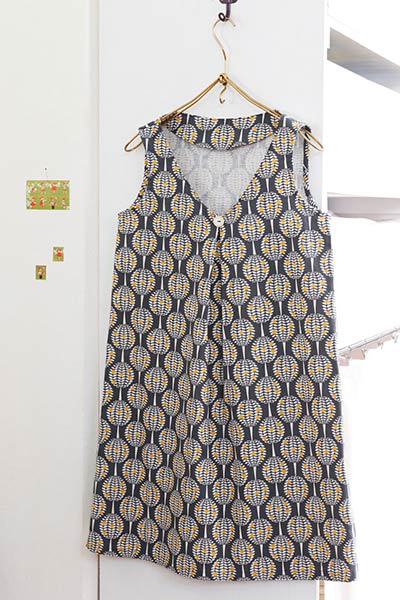 Tunics are ideal garments for summer, and this one proves that statement. The sleeveless, comfortable shape feels nice and refreshing on your body. It's just what you need during those hot days. The button adds a special touch to the tunic look.
Via Kokka Fabric
Casual Color Block tunic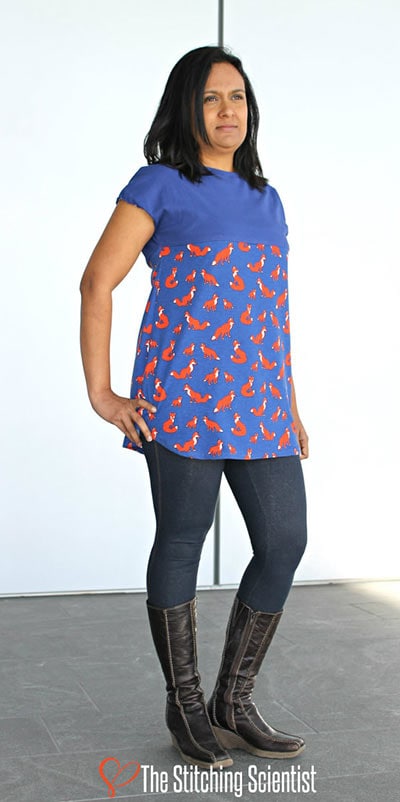 Simple and basic doesn't mean fashionless and dull. Here's a tunic that demonstrates that. Its basic block shape doesn't take away from its style. The casual nature is what makes it appealing. And since it comes in three sizes, anyone can wear it!
Easy tunic pattern with a v-neck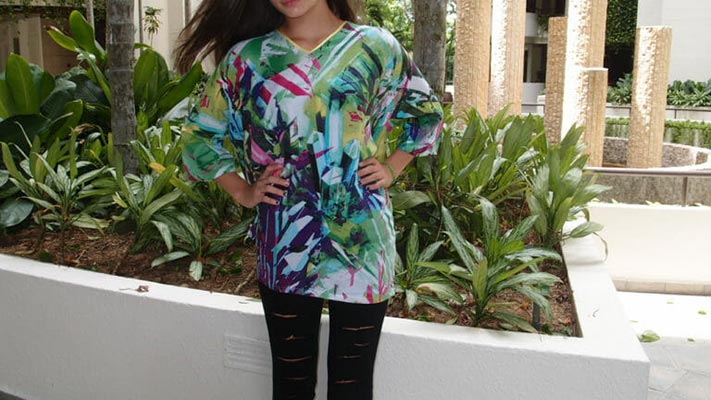 Need something you can wear to the beach, a bar, a party, a dinner date, the mall, or pretty much anywhere else? You found it in this tunic! A stylish V-neck tunic with 3/4 sleeves that can be as short or as long as you wish.
via SoSewEasy
Ariadne tunic with a teadrop cutout back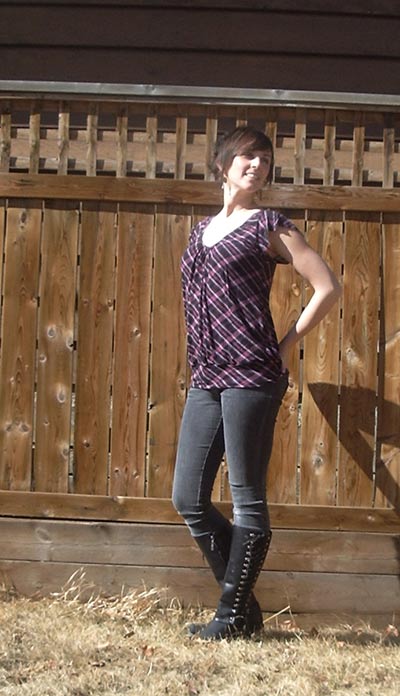 Another attractive tunic that isn't too revealing but is classy nonetheless. This one has a beautiful gathered neckline and flutter sleeves, along with a fashionable teardrop cutout at the back. It's one of the shorter types of tunics though since it's reaching to your hips.
via Tanitisis
Linen tunic pattern
Linen is one of the most comfortable fabrics you can wear, which makes it a good choice for summer and spring garments. Here's a long sleeve linen tunic with stylish side slits and a deep V-neck that will wow everyone who sees it.
via FabricsStore
PLUS SIZE TUNIC SEWING PATTERN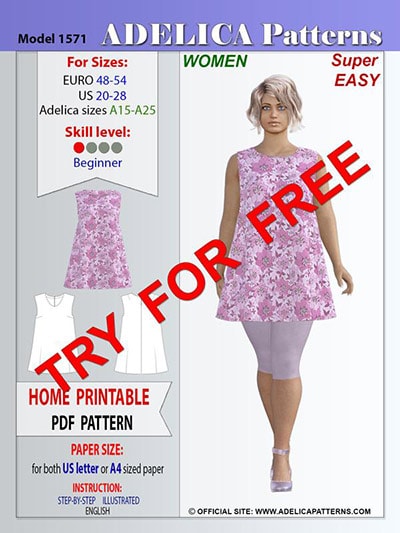 Oftentimes it's impossible to find a tunic for plus-size women in stores. But worry not, you can just make one with this tunic pattern! It's a beautiful sleeveless tunic that reaches your hips and goes well with all kinds of skirts, dresses, or other types of bottoms.
via AdelicaPatterns
SLEEVELESS TUNIC SEWING PATTERNS
Make your own pattern sleeveless tunic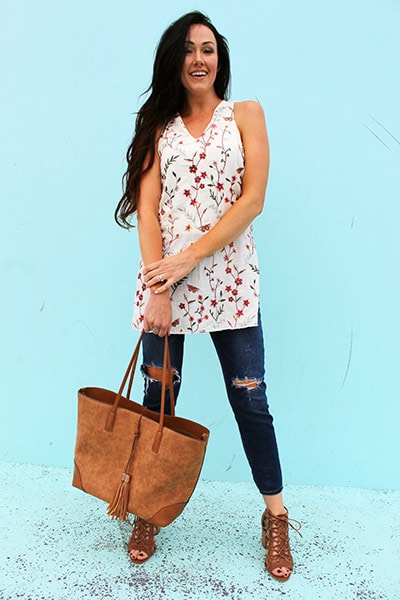 Here comes a tunic pattern that is appropriate for any kind of summer or spring occasion. The sleeveless, over the hip-length tunic with side slits and a V-neck, will become your favorite piece of clothing as soon as you make it.
Minimalistic tunic pattern with optional ties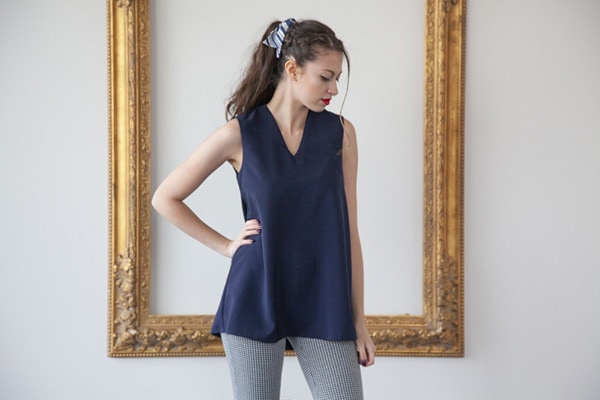 This tunic perfectly demonstrates how less can be more. More style and class in this case! It's a sleeveless tunic with a creative neck tie that's optional and a refreshing V-neck. You can also turn it into an attractive mini dress if you want.
via MoodFabrics
Tunic with a center front box pleat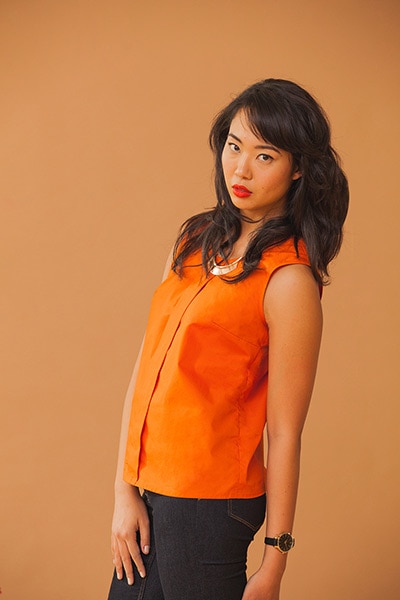 Here's another customizable tunic that looks great no matter which option you choose to make. You can make it sleeveless or with short sleeves, hip-length or longer, and with or without side slits The center pleat is essential though, it's the best part!
via SeamWork
TUNIC DRESSES
Tunic dress pattern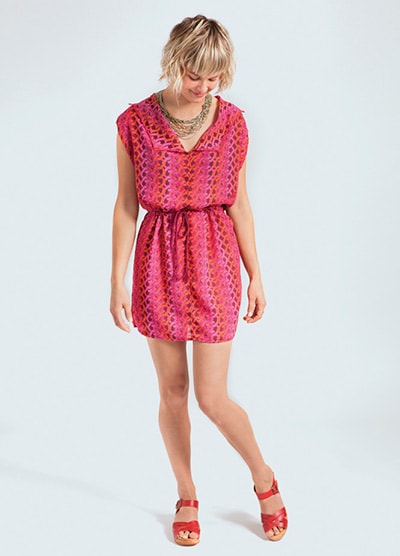 Get ready for cuteness overload because this tunic brings just that! An adorable midi-length tunic dress with a pleated V-neck and no sleeves, and a cinched waist that will stand out among your other summer outfits.
via PepperMintMag
2 in 1 – classic tunic or tunic dress pattern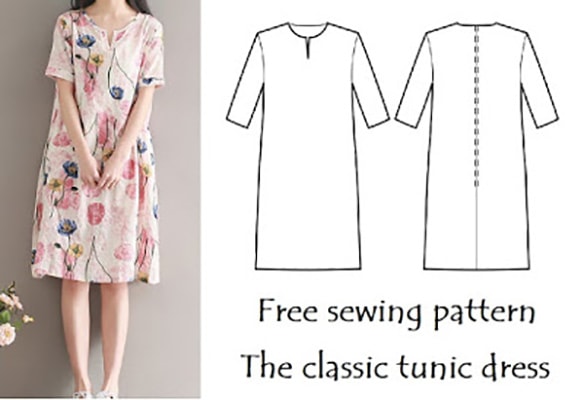 For all of you gals living in tropical climates, here comes a savior. This tunic will help you feel less hot and more comfortable even when the humidity is high. Decide on whether you want it to have sleeves, how long do you want the tunic to be, and if you want a zipper at the back.
via TheLittleSewist
Women's High-Low Racerback Tunic and cinched waist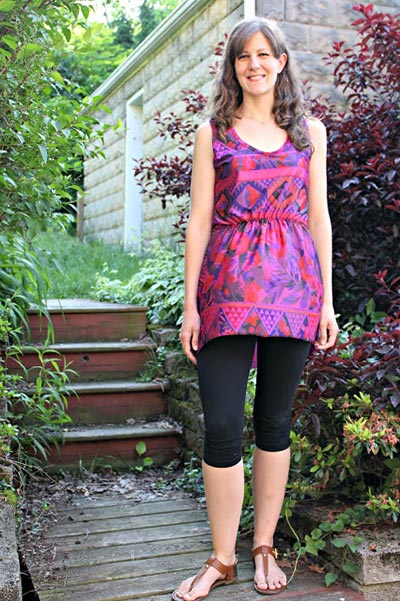 This tunic is another one that you can easily wear to both classy occasions and casual meetings or hangouts. The tank-top tunic with a cinched waist and beautiful high-low hem will become one of your favorite summer outfits for sure!
Via MesewCrazy
TUNICS FOR KIDS
Make your own tunic pattern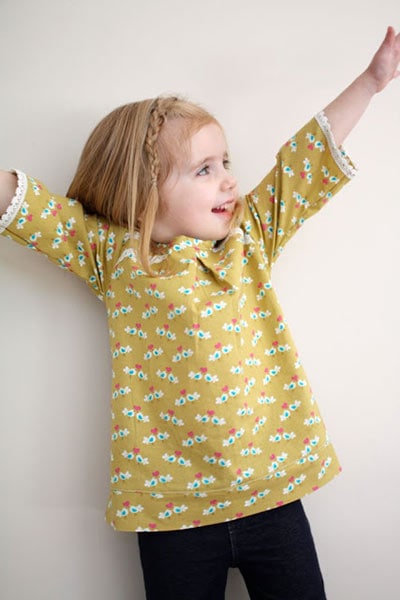 Tunics aren't just for us big girls, kids love them too! Here's a pattern for your little princess, a tunic with 3/4 sleeves, a front pleat, and a back slit with a button for putting it on and taking it off easier. Your girl will love it!
Brooklyn Empire dress tunic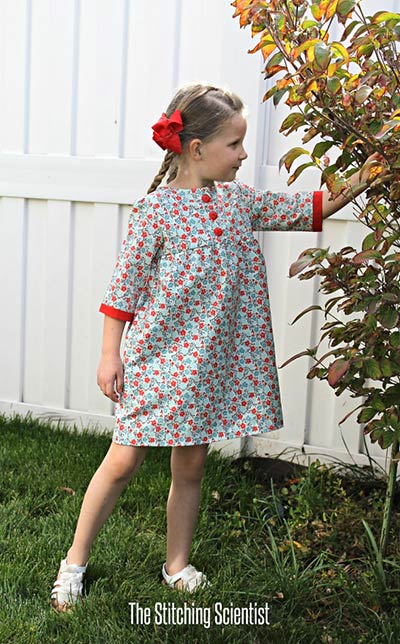 Another tunic for your little girl that is great for the transitional period between summer and autumn. This knee-high tunic has a front with three buttons and 3/4 sleeves. It's even more adorable when you make it with a floral pattern fabric!
Turn a t-shirt into a girl's tunic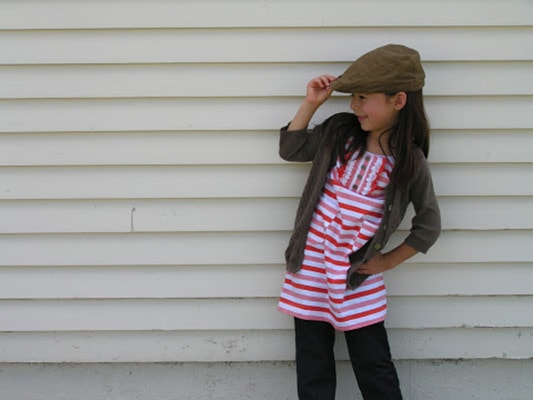 When sustainable meets adorable, you get this tunic. It's a beautiful way to turn a t-shirt into a cute tunic skirt with short sleeves that's ideal for summer and autumn as well. The ruffles on the front, the buttons between them, and the pockets that are usually very important for kids will make your little girl fall in love with this outfit.
via Tearosehome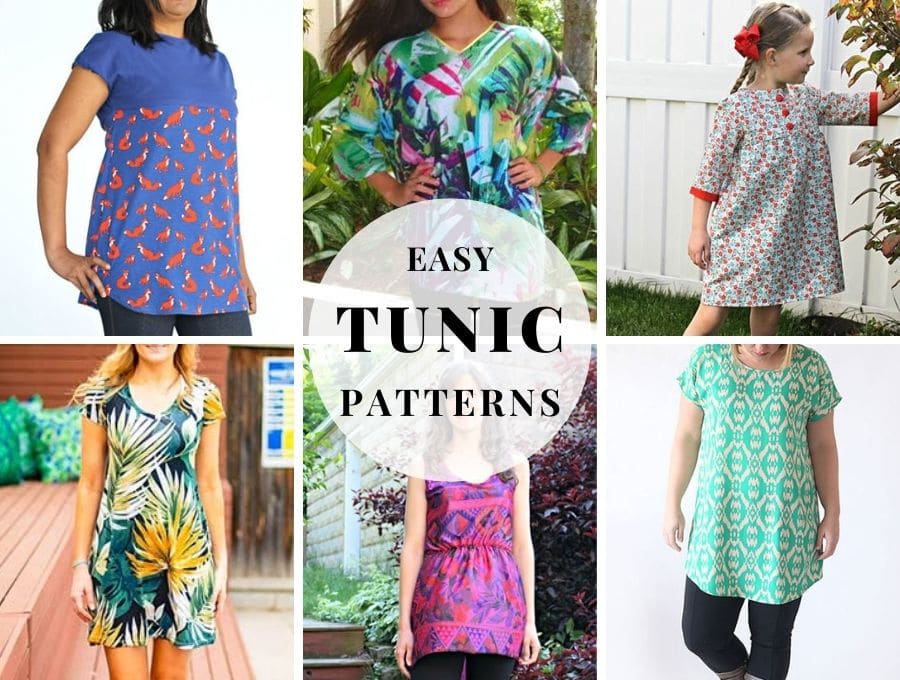 We've reached the end of our list of free tunic patterns, hope you liked it! Go ahead and share your thoughts with us in the comments below, we love to hear from you. After that, don't forget to subscribe to our mailing list so that we can notify you when we post new fun projects and tutorials!
RELATED:
T-shirt Dress Patterns – Comfy dresses you can make in less than 1 hour
Free plus size sewing patterns