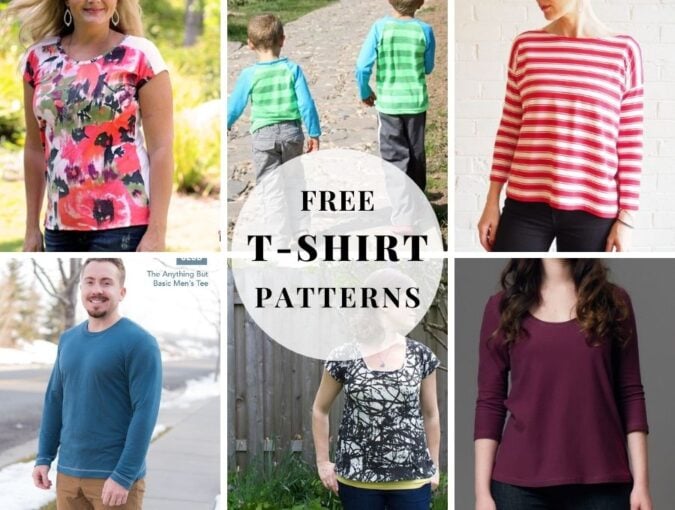 Sew Easy: Free T-shirt Sewing Patterns
Sew your own t-shirts at home with these gorgeous free sewing patterns. No need to wing it, when you can just print a free tshirt pattern and save yourself all the hassle. Most of these are women's t-shirt patterns, but you'll also find three t-shirt patterns for men, and a pattern for kids t-shirts.
10 FREE T-shirt Patterns to Print and Sew at Home
Free Women's t-shirt patterns
Plantain T-SHIRT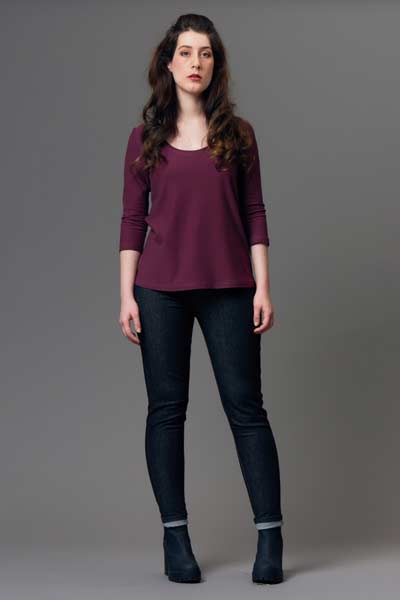 This t shirt pattern is fitted at the shoulders and flaring at the hips, with options for short, long and ¾ sleeves.
This lovely T-shirt is one of those pieces of clothing that are adequate for both casual and classy occasions. The wide neckline, fitted shoulders, and cute flaring bottom section are the prominent features it boasts. You can choose to make the sleeves short, 3/4 length, or long.
by Deer and Doe
Mandy boat neck tee shirt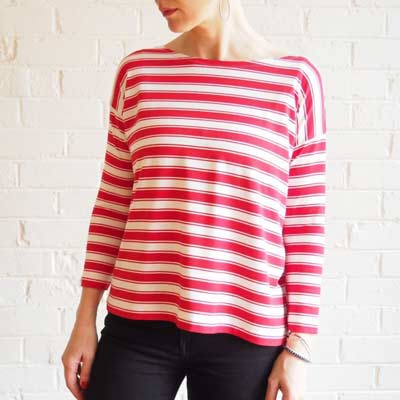 Wide boxy style with dropped shoulders and boat neck
Here's a shirt that is ideal for that transitional period between summer and autumn. It's got a wide, shallow neckline, long sleeves, and dropped shoulders, which looks particularly nice if you sew it from a fabric that has some pattern on it, like stripes or curved lines.
by Tessuti Shop
Stellan t-shirt pattern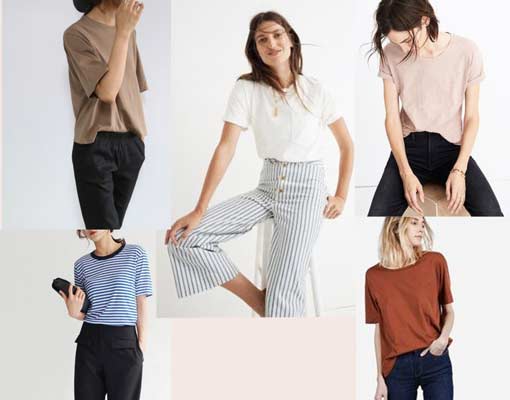 Embrace your womanly side with this flattering T-shirt. You can wear it solo or with a nice jacket, either way, it'll look beautiful and stylish on you. It has a scoop neckline, tighter bust, and wide bottom section, together with French or dolman sleeves.
by FrenchNavy
Scoop top free t-shirt pattern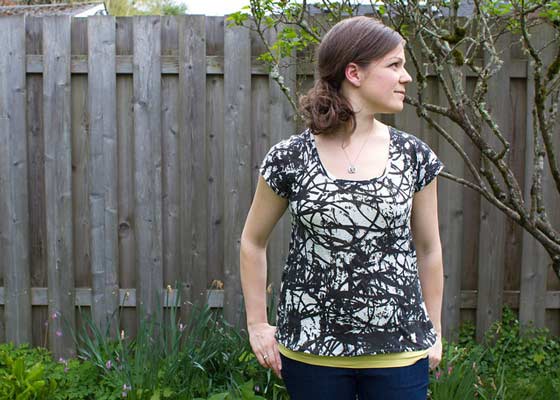 by SkirtAsTop
Short sleeves summer tee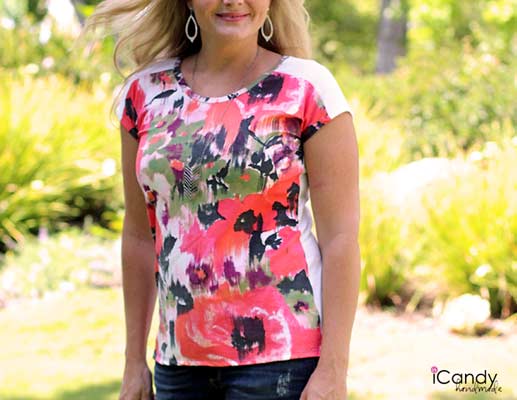 Enrich your summer wardrobe with a gorgeous, two-color T-shirt that will draw the looks of people passing you by. This pattern has a shoulder seam that comes over to the front a bit so that the contrast between the fabrics becomes more visible. Even though its forte is in the two-color style, you can make it in one color as well.
MORE:

Easy tops to sew for women
Free Men's t-shirt patterns
Anything but basic t-shirt pattern for men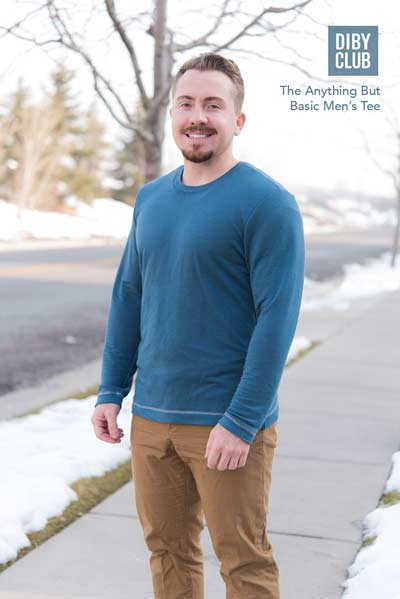 Time to show something for the guys as well. Here we have a basic T-shirt pattern that's all about simplicity. It's a crew-cut neckline T-shirt that comes in three sleeve lengths, long, short, and three-quarter length. It's just what any man needs in his wardrobe, at least one of these.
by DIBY
Sage men's tshirt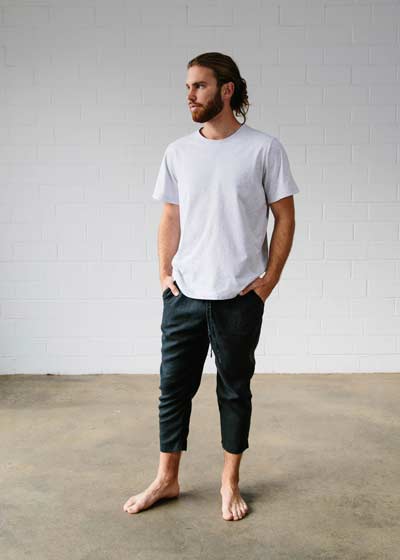 Another men's T-shirt that's similar to the previous one in the sense that the focus is on its simplicity. This one is a bit more comfortable though, thanks to its loose fit. It also doesn't come in different sleeve lengths, it's a short sleeve only kind of shirt.
by ElbeTextiles
Men's tshirt pattern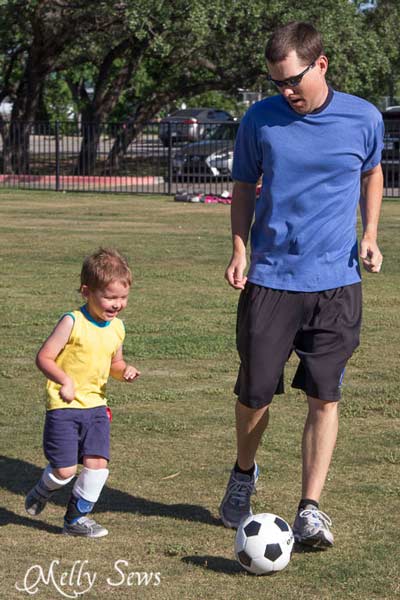 For all the guys who like to enjoy playing sports with their friends, here comes a T-shirt that will work great for the occasion. No need to buy a soccer jersey when you can make a T-shirt that'll do the job just as well. Crew cut neck, short sleeves, and a slightly loose fit, ideal for a friendly match between the guys.
by MellySews
Free Kids T-shirt Sewing Patterns
Kids t-shirt pattern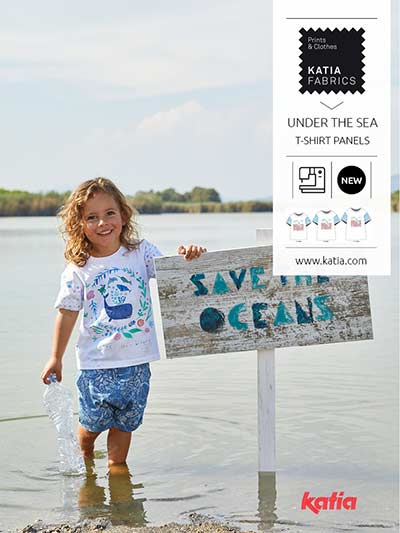 Kids can never have too many T-shirts, you know how it is, they spend at least three of them on a daily basis! This pattern will allow you to make a stock of them to have ready for action at all times. It's a basic T-shirt with short sleeves, but it comes in sizes that are adequate for kids from two to twelve years old!
by Katia
Free raglan tee for boys and girls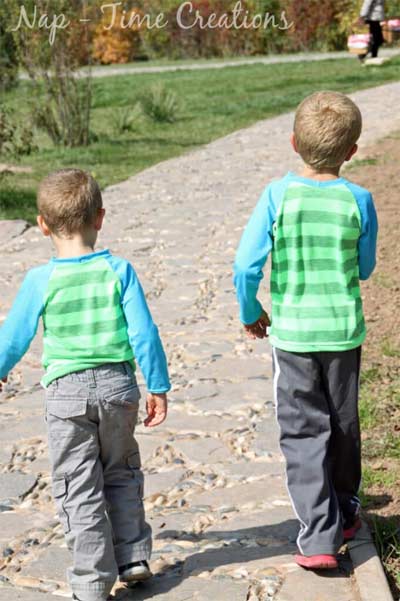 Don't stop at a T-shirt for your kids when you can also make them this dolman with a free t-shirt sewing pattern! This one has those lovely raglan sleeves that we all love, and that your kids will love soon as well. The best part about it is that it is for both boys and girls!
Now you have enough T-shirt and shirt patterns to fill your wardrobe with them! So tell me, which t shirt pattern you are going to sew first? Do you know a free t-shirt sewing pattern you sew over and over again just because you love the fit? Please share it in the comments below. I'd love to expand this collection with your favorite t shirt patterns. And don't forget to subscribe to our mailing list to stay up-to-date with our newest posts!