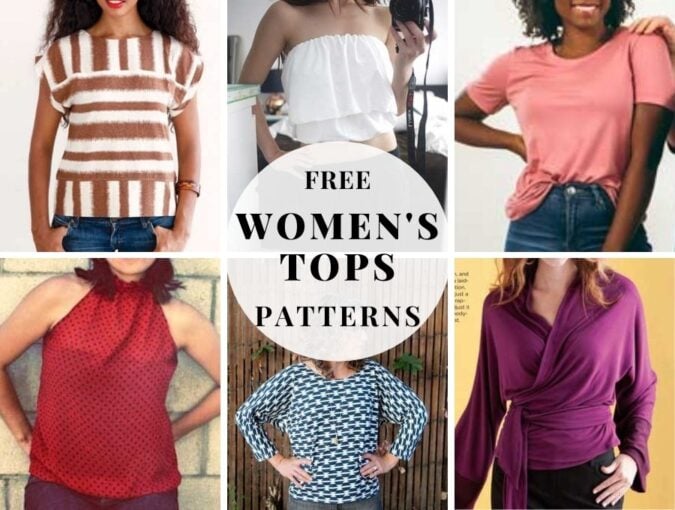 20+ Free Sewing Patterns For Women's Tops (Just Gorgeous!)
Few of my lovely readers asked me if I can send you some free sewing patterns for tops. After spending way too much time on the web that I'd like to admit, I've carefully curated the best free sewing patterns for women's tops that I could find! From ruffles to simple lines, from classic blouses to trendy crop tops there is something for everybody. Check out these handpicked sewing patterns women's tops and pick up one of these easy tops to sew today.
Gorgeous Sewing Patterns For Women's Tops
Ruffle top pattern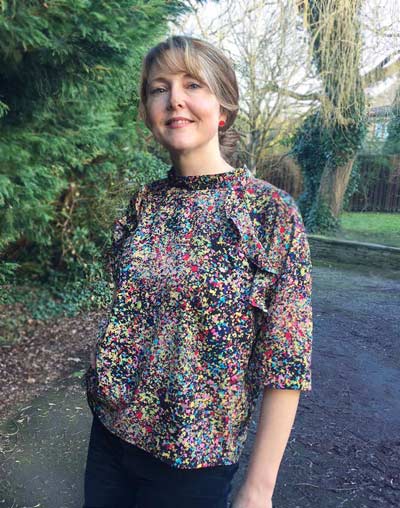 When vintage meets modern, you get a beautiful top just like this one. With 3/4 sleeves and adorable ruffles set diagonally between the sleeves and the neckline, this top sewing pattern combines that retro sixties look with contemporary fashion in a stylish way.
By SewDifferent
Kimono top out of a Scarf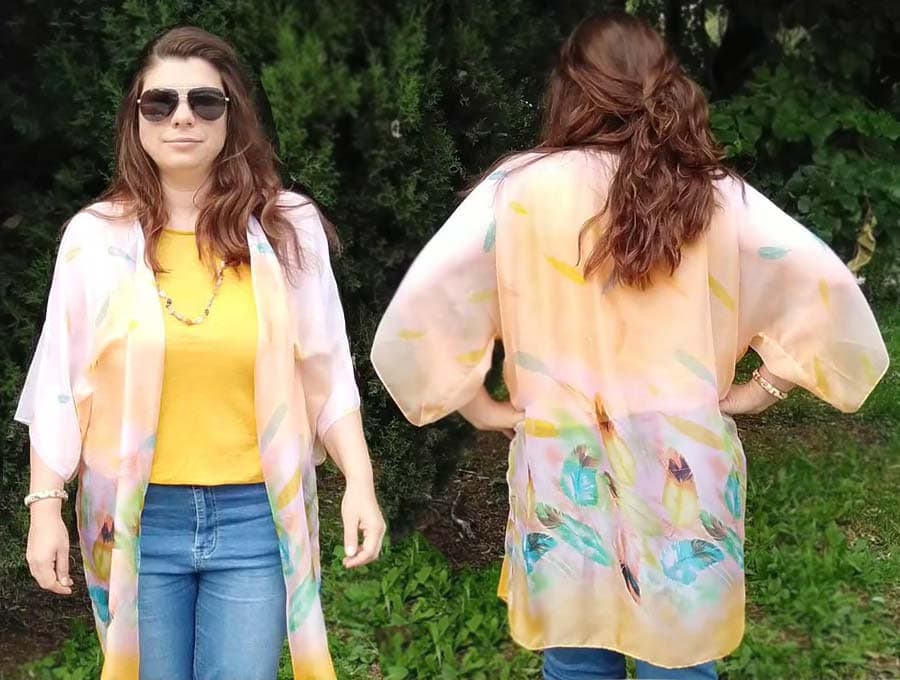 Everyone should have at least one kimono in their summer wardrobe. Especially when it's a sustainable project that helps you make good use of an old scarf. You can wear this over the hips, 3/4 sleeves kimono on almost any summer occasion, from trips to the beach to casual evening dates!
Kimono sewing pattern By HelloSewing
Peasant Top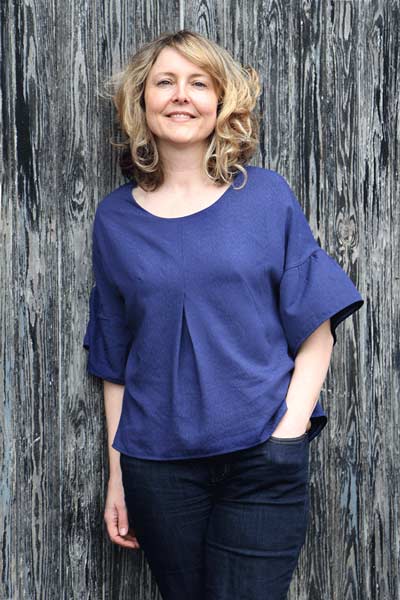 If you like peasant tops but you don't have the height for most of them, this pattern will bring you joy. It's a peasant top pattern that's suitable for women of all heights! The 3/4 bell sleeves, beautiful neckline, and those characteristic inverted pleats make this top adorable and classy.
By SewDifferent
Tie front top with short sleeves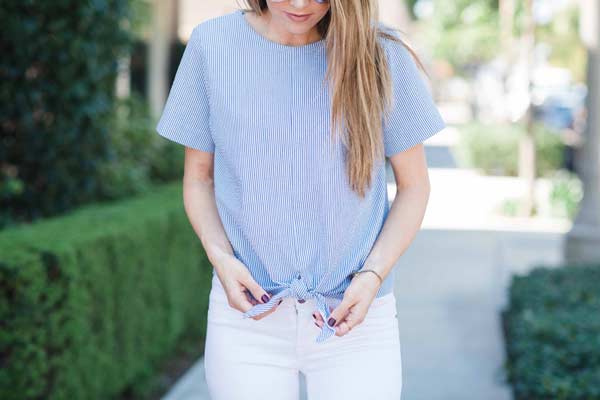 When you add a fashionable touch to a relatively basic design, you get something completely unique and creative. That's the story behind this simple summer top sewing pattern. It's a regular blouse with short sleeves but the addition of the front tie makes it a special, stylish piece of clothing.
By MerricksArt
Kimono Wrap top pattern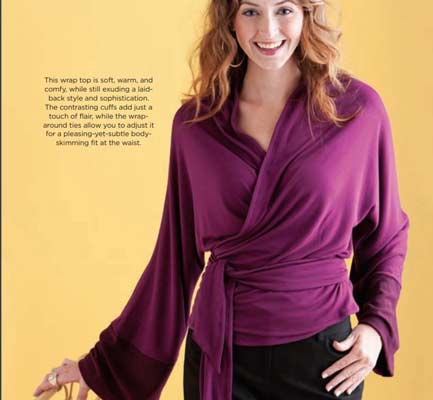 One more kimono found its way to this list simply because it's so gorgeous. This pattern brings together comfort and class, which makes it a great choice for your summer wardrobe. With contrasting cuffs and adjustable wrap-around ties, it will wow anyone who sees it.
By SewDaily
Ruffle neck top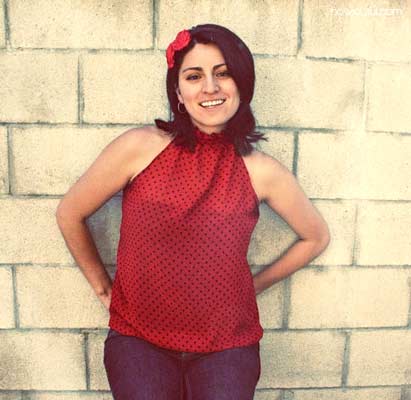 Sew a flattering ruffle neck top for a night out of a family gathering. Just check out how easy it is to sew it!
by HowJoyful
Boxy Top Pattern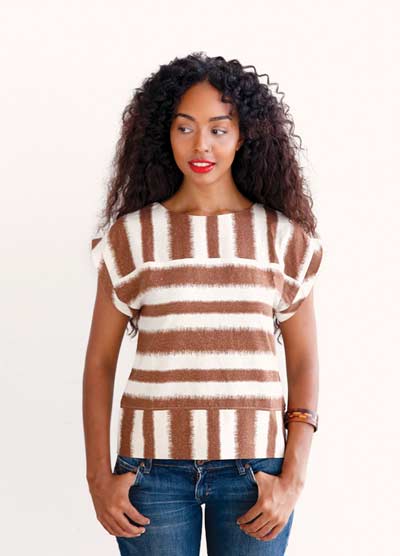 For all those times you want to slide something stylish but refreshing over your head and go out into the summer day, here comes the boxy top pattern. Wide sleeves and neckline, together with the button-up back slit, make this top an ideal garment for the hot season.
DropWaist Peplum top pattern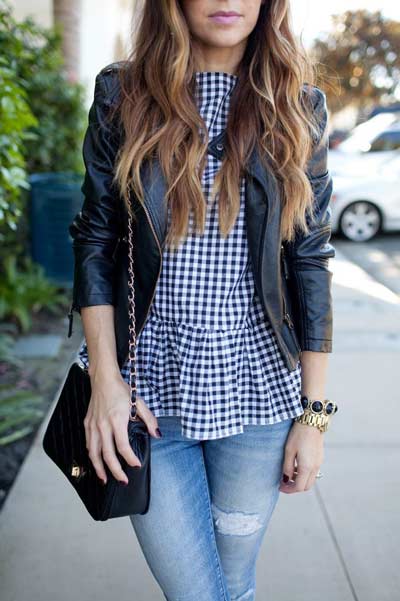 The look of a breezy summer short dress or skirt on a top? Yup, that's exactly what this pattern is about. It's a comfortable top with short sleeves and an adorable gathered lower third that you can combine with pants, leggings, jeans, and so on.
By MerricksArt
Dolman Sleeve Top Pattern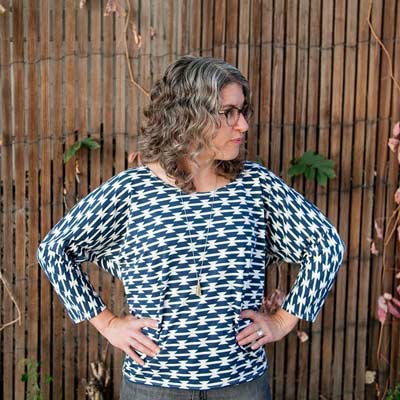 This knit top with a loose shape, wide neckline, and extra room under the armpits is one of the most refreshing pieces of clothing you could wear on hot summer days. Plus, the long sleeves provide great skin cover for all who have delicate skin that could get sunburns easily.
Easy tank top pattern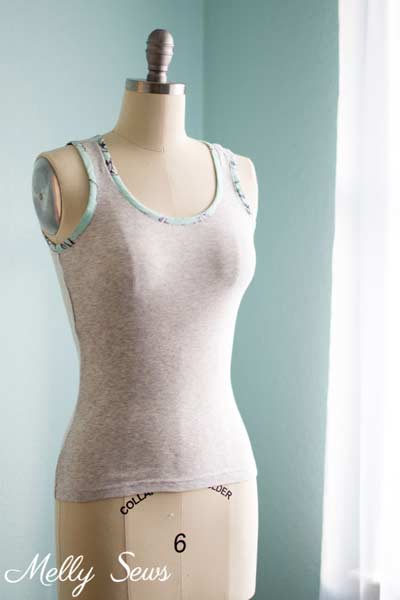 Here's a beautiful tank top that stands out from regular tank tops thanks to its creative, colorful edges around the neck and sleeves. You can wear it in all kinds of ways, from using it as pajamas to wearing it during your jogging sessions.
By MellySews
Minimalist drop Shoulder top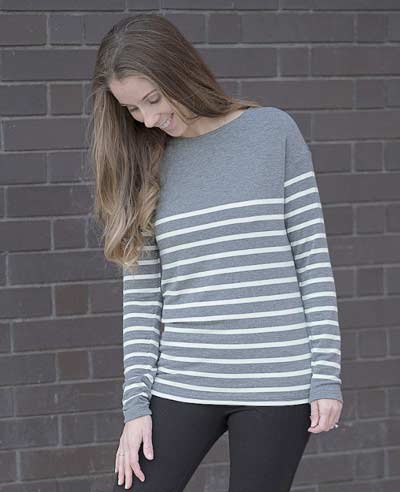 A drop shoulder top that feels light and comfortable to wear. This pattern comes in two different versions, it's up to you to decide which one you like more. Make it with 3/4 sleeves or regular long sleeves. The two are equally stylish so you don't even have to choose, you can sew both!
By ItchToStitch
Classis t-shirt top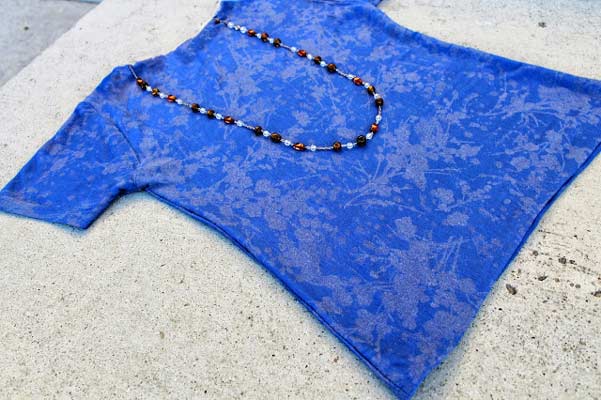 Sometimes you just want a regular t-shirt, nothing fancy or special, just the good old basic kind. This simple summer top sewing pattern
is for those occasions. A normal, but fashionable nonetheless, snug fit t-shirt like this one is ideal for all those casual summer days.
Classic Blouse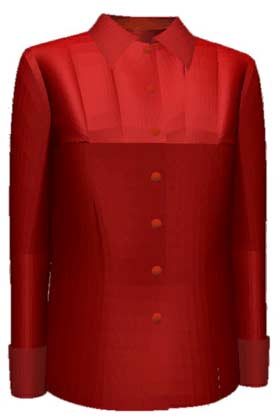 No need to explain this one, it's a classic blouse with a collar and long sleeves. This top is great for almost all situations, wear it solo for a stylish casual look or pair it up with an adequate jacket to achieve that classy appearance worthy of elegant restaurants and gatherings.
By MSewing
Ruffled Crop top pattern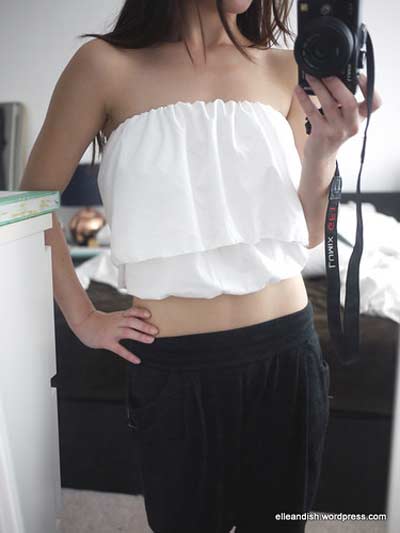 Time to flaunt that beautiful figure of yours with an attractive crop top. This sleeveless top has gorgeous layered ruffles and elegantly exposed midriff that will show the world just how fit and beautiful your body is. It's one of the easiest summer top patterns you can sew, and it's great for teen girls or young women.
By ElleandIsh
Sleeveless Linen Peplum top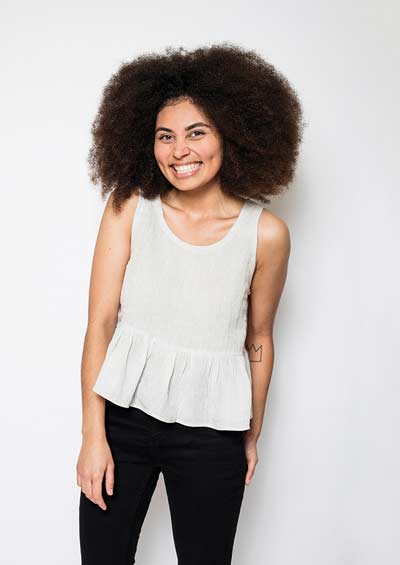 Remember that top that resembles a dress we mentioned earlier? Here we have something similar. A sleeveless top with a gathered bottom third and a slit back. It's a wonderful choice for summer days because it's open and refreshing.
Women's shirt (crew neck, scoop neck and 4 sleeve options)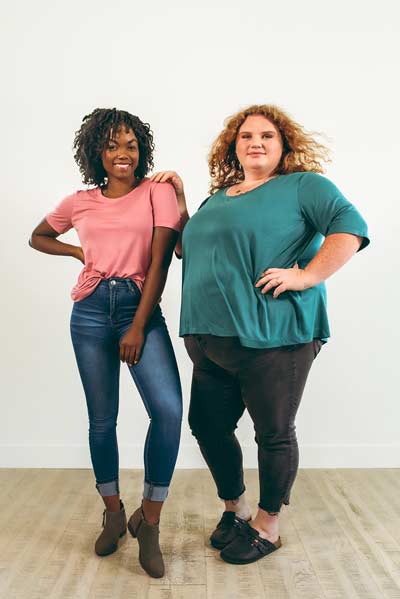 If you like options, this check out this one – it is a treat because it's a couple of simple top patterns for ladies in one, allowing you to choose which one you'll make. You can use this pattern to make a few versions of t-shirts and regular shirts. With four sleeve options and three neckline options, you can sew a dozen different shirts, all from one pattern.
By DibyClub
Tunic top pattern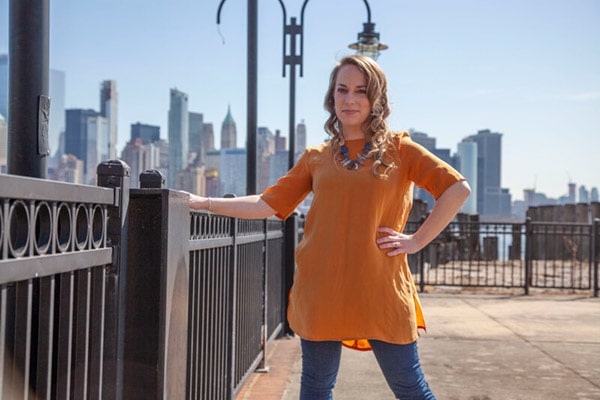 The final top on or list of free sewing patterns for women's tops is a tunic, with a tiny twist to it. It has side slits and an interesting back slit with ties that make it attractive and classy at the same time. Thanks to that dual nature, you can combine this top with various bottoms and complete all kinds of fun outfits in the process.
via MoodFabrics
I hope you thoroughly enjoyed my simple top patterns for ladies roundup. Let me know which top sewing pattern you'd like to try next! These are such easy tops to sew, that I have a problem choosing just one! Remember to subscribe and we'll notify you with an e-mail when we post our next round of free sewing patterns for women or something sewing related you don't want to miss!
RELATED: