2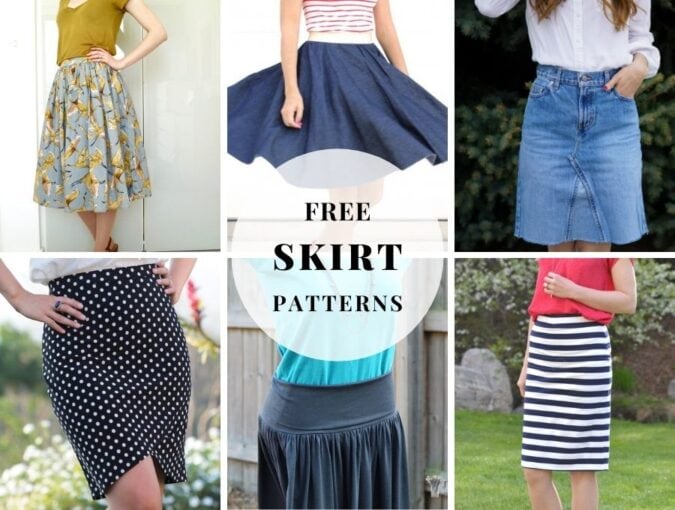 10+ Free Skirt Patterns to Sew and Flatter Your Figure Beautifully
Sew up your next favorite skirt using these stylish free skirt patterns. I've picked the most fabulous and feminine skirt sewing patterns that I could find. No matter whether you want to make a maxi, midi or mini, from pencil or A line, circle or gathered skirt – you will find the right one for you, the one that will flatter your figure beautifully
These skirt sewing patterns and tutorials are all beginner to intermediate sewing projects and all of them take couple of hours to make. Some these include free printable patterns in multiple sizes, and the rest either show you how to make your own skirt pattern based on your measurements or list the pieces you need to cut to make a skirt.
Free Skirt Sewing Patterns
Browse the skirt patterns below to find your next sewing project from wrap skirts to tulle or maxi skirts.
Tulle skirt with exposed elastic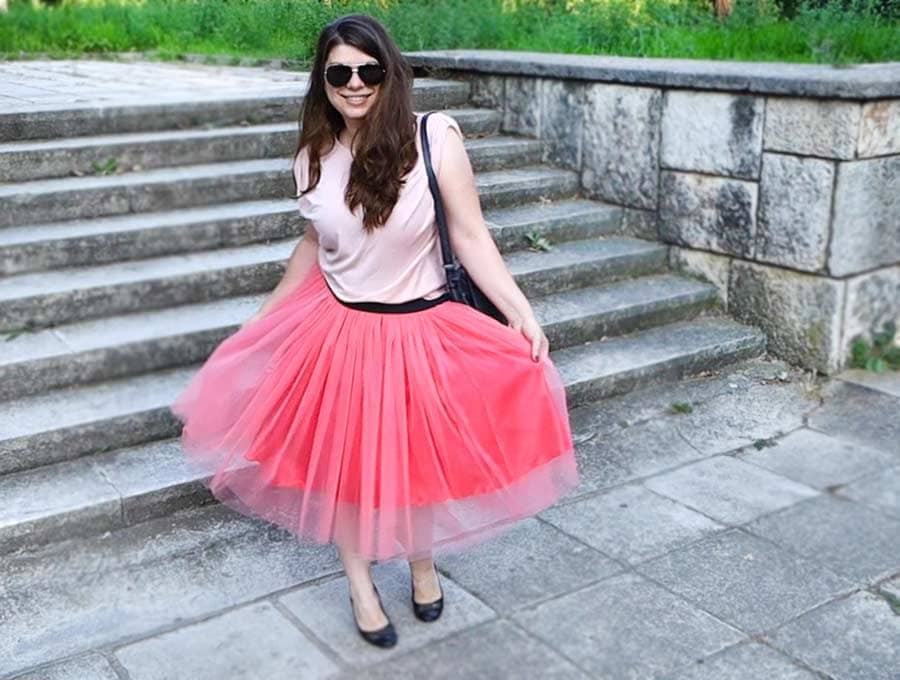 Feel like a princess again with this DIY tulle skirt. You can make it in any size and in any length. The longer the tulle skirt, the more formal the look. The coral tulle skirt I made is gorgeous and I paired it with red satin for the lining. Despite the sophisticated look, it's easy to make and doesn't take long to finish. You can make it long or short, depending on your preference.
Tulle skirt DIY via HelloSewing
Lindy Petal Skirt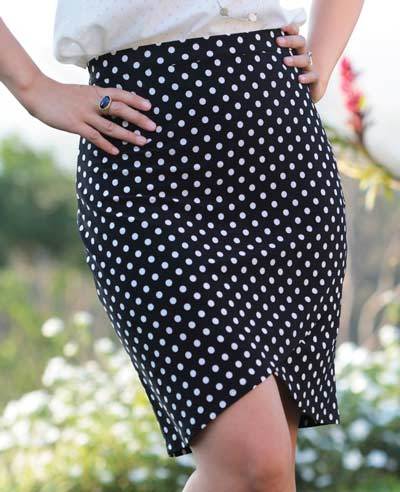 A skirt in the shape of a flower that is classy and cute at the same time. This skirt is shaped similar to the one Tinkerbell wears but with fewer petals and a bit longer, reaching up to your knees.
via ItchtoStitch
Pencil skirt pattern (no hem)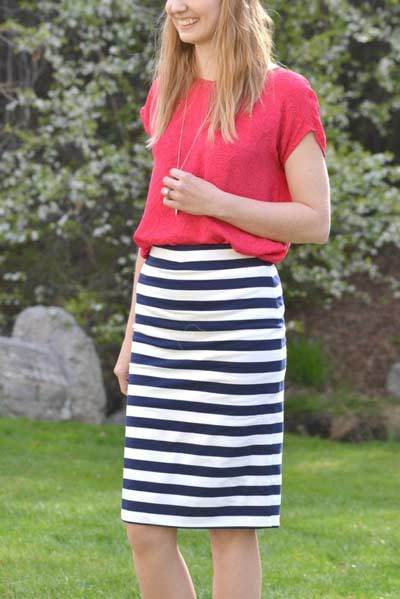 One of the classiest skirts you can sew is a pencil skirt. Whether you're going to the office or on a fancy dinner date, you can't go wrong with a beautiful tight pencil skirt. This particular pattern doesn't require hemming, which makes it easier to sew.
via HeatherHandmade
Yoga waist band skirt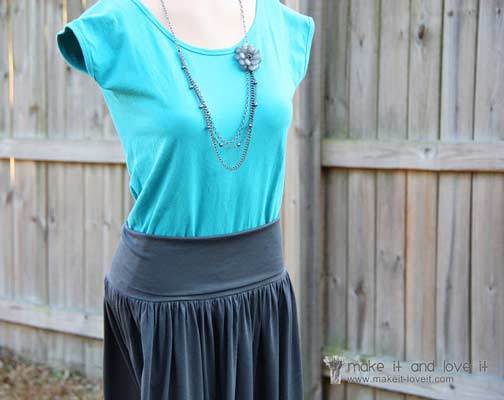 This yoga waistband skirt is ideal for hot summer days because it's airy and comfortable.  It's stylish and unique, with a waistband that adds a special creative touch to it.
Via makeit-loveit
Circle skirt with exposed elastic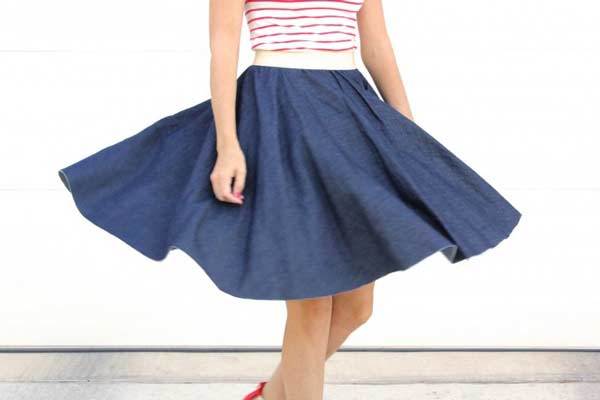 Get ready to feel like a cheerleader with this lively circle skirt pattern! Circle skirts aren't just for the cheering squads, as long as you don't make them in the colors of your high school. You can make it a single or a multi-layer type, it's your call.
via Madeeveryday
Jeans to skirt refashion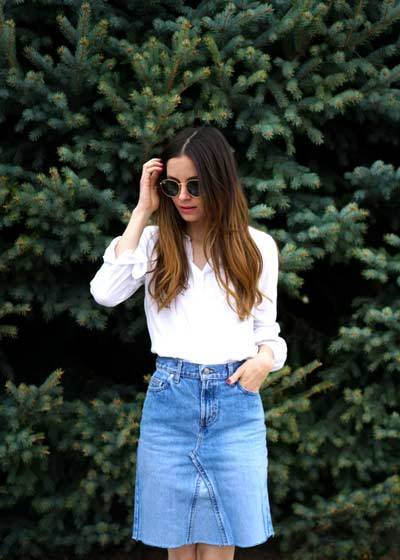 Don't throw those jeans out just yet, you can easily repurpose them and turn them into a lovely skirt. This knee-high skirt looks so good, no one will know you made it from an old pair of pants.
via Cottonandcurls
Pleated midi skirt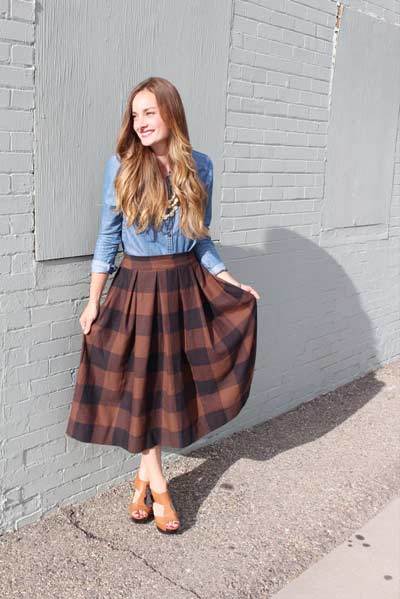 If you prefer midi skirts over short or long ones, this project will pique your interest. The pleats add a nice fashionable touch to it, making it anything but ordinary.
via the SaraProject
Easy A line skirt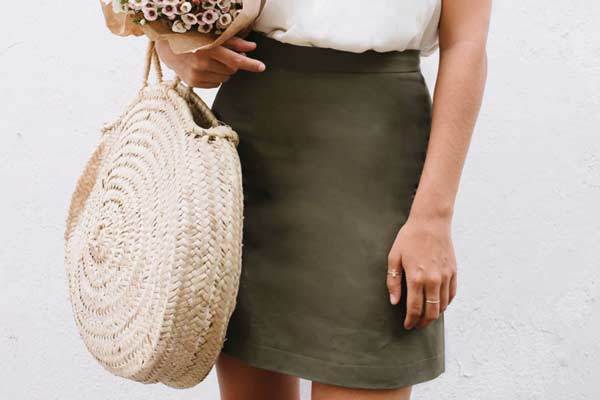 You can't enjoy summer to its fullest without a pretty A line skirt. It's refreshing and comfortable but classy and stylish at the same time. The length of this skirt is all up to you, make it short, long, or midi, it's your choice.
via CollectiveGen
A line skirt with zipper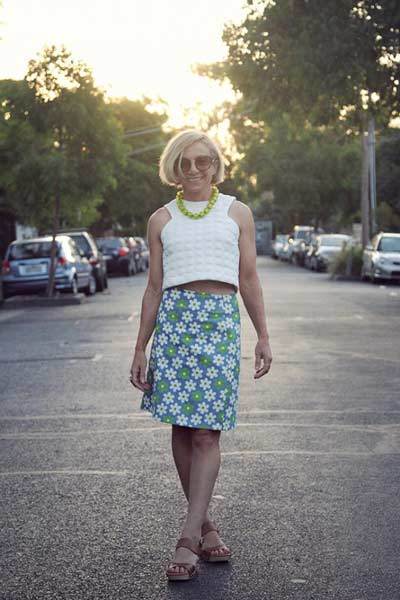 This one is similar to the previous A line skirt we mentioned but with a slight difference. This one has a zipper. Much like the aforementioned one, you can also make this skirt as long or short as you'd like.
via Sewthispattern
Easy gathered skirt
Pleats look lovely on a dress but they're a bit bothersome to make. Gathering the fabric produces a similar look without the hassle of ironing and sewing the pleats. This midi length gathered skirt doesn't just look good, it's also easy to make.
via SewMag
Gathered skirt with lining (without a pattern)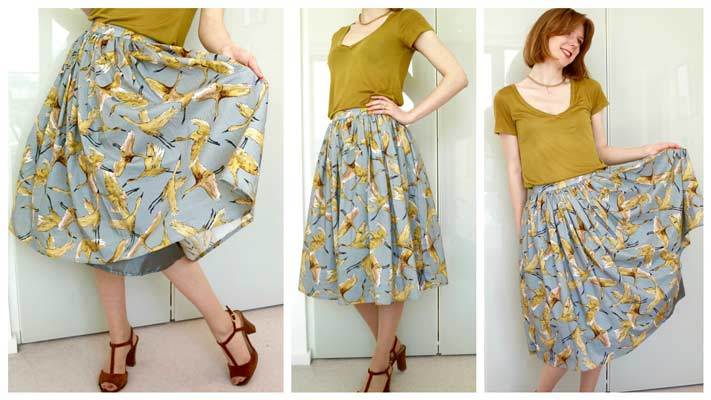 Another gathered skirt, but with this one you don't even need a skirt pattern. It's a breeze to make. It also has a lining, which means it will last longer and you'll be able to wear it even when it's a bit chilly.
via LizzieBlog (web archive copy)
Tutu skirt for little girls (NO-sew)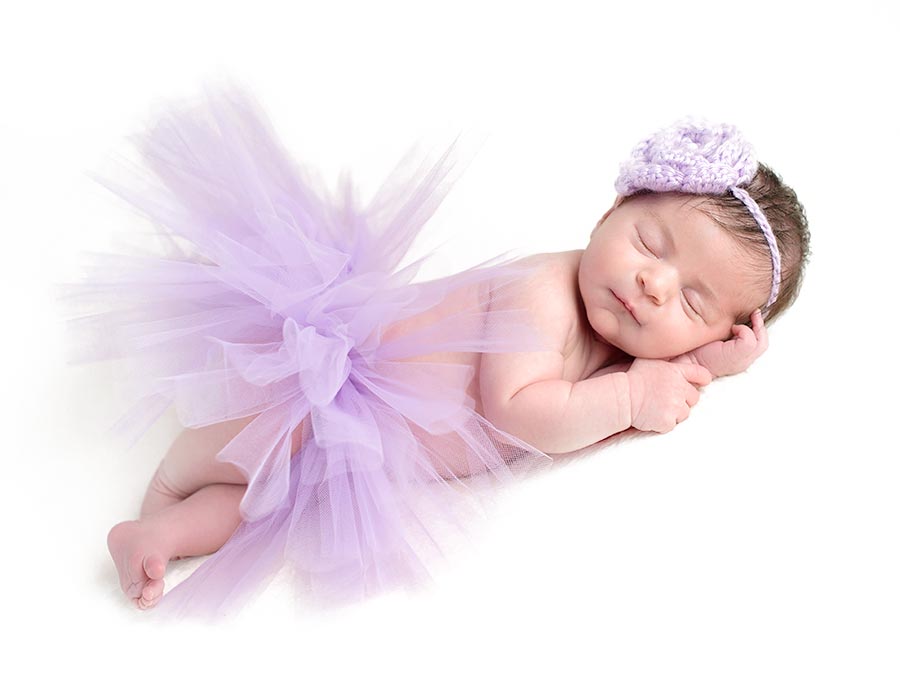 One of the easiest (and cutest) things you can make yourself are the no-sew tutus. It's great for all kinds of occasions from birthday parties, to costumes or part of a cute everyday outfit.
We saved the cutest project for last, a Tutu skirt for little girls. Turn your little princess into a real angel with the help of this quick project. The best part about it  – you don't have to do any kind of sewing.
No sew tutu via HelloSewing
I hope you thoroughly enjoyed my collection of free skirt patterns. Make sure to circle back from time to time as I will be adding more patterns as I find them. What I love about skirts is how easy it is to style them according to the occasion. Just add a t-shirt for a casual gathering, a formal shirt for a day in the office, or a feminine top for a night out. Tell me, which is your favorite skirt from the skirt sewing patterns above?
Also – remember to subscribe to our mailing list so that you can stay up to date with new tutorials in the future.
MORE CLOTHING: