2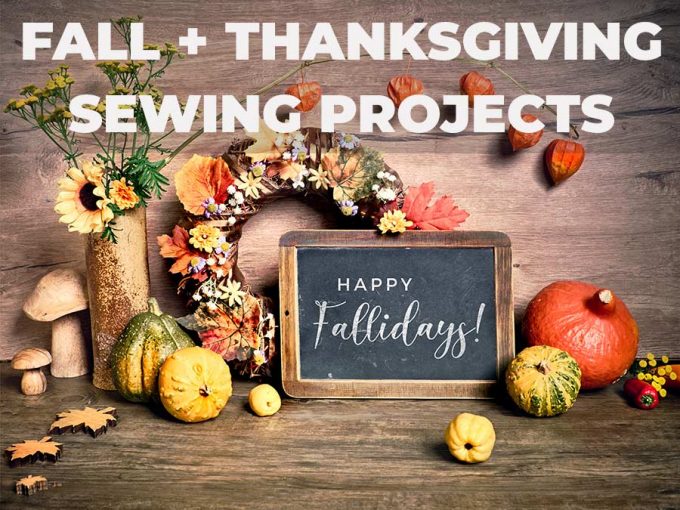 Fabulous Thanksgiving and Fall Sewing Projects to Inspire You
Holiday season is upon us, and the one that will break the ice of and start off these festive times is Thanksgiving. Creating that wholesome Thanksgiving atmosphere in your home doesn't begin and end with just preparing the turkey and pumpkin flavored cookies. Your home has to be decorated adequately as well. So why not decorate it with your own creations?
Since your family will be visiting and probably staying over for a day or two, this could be an ideal chance to introduce them to your passion for sewing. They might even like so much that they end up being your student – all they need is a simple sewing machine and some free time. Now that would make for a proper Thanksgiving.
Don't know what kind of decorations you should sew? Well, here are some suggestions you could try out.
Easy Sewing Projects for the Thanksgiving Table
Fabric Pumpkins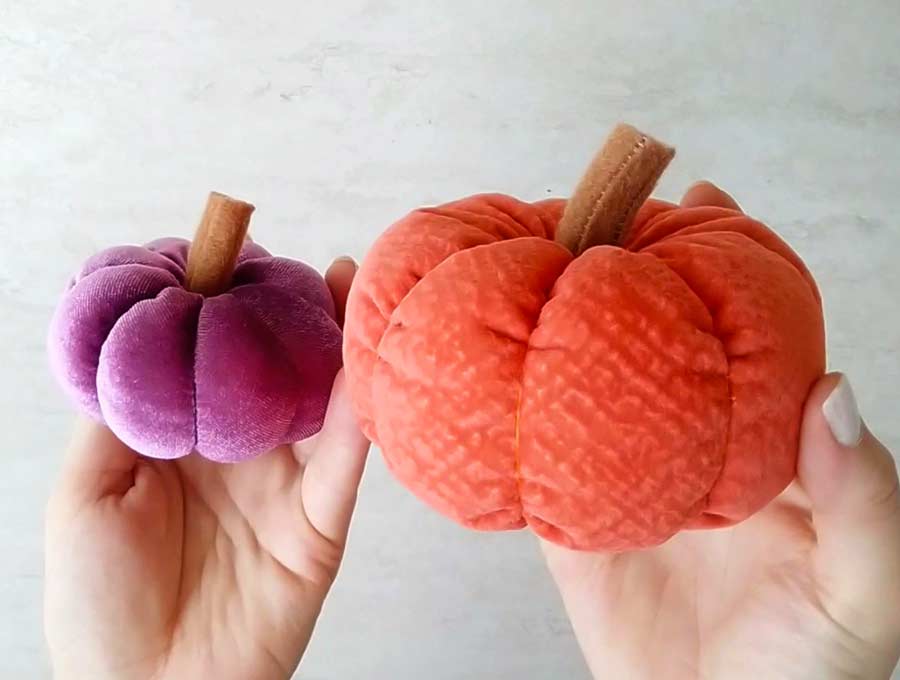 These DIY fabric pumpkins are so cute and colorful. They make me smile each time I see them. If you don't make them in the usual pumpkin colors, you can actually use them all year round. The free pumpkin pattern has three sizes  (small, medium and large) to give you plenty of options. I use the purple pumpkin as a pincushion and I love it. You can see it in my latest videos. It's lovely.
Fall Hot pads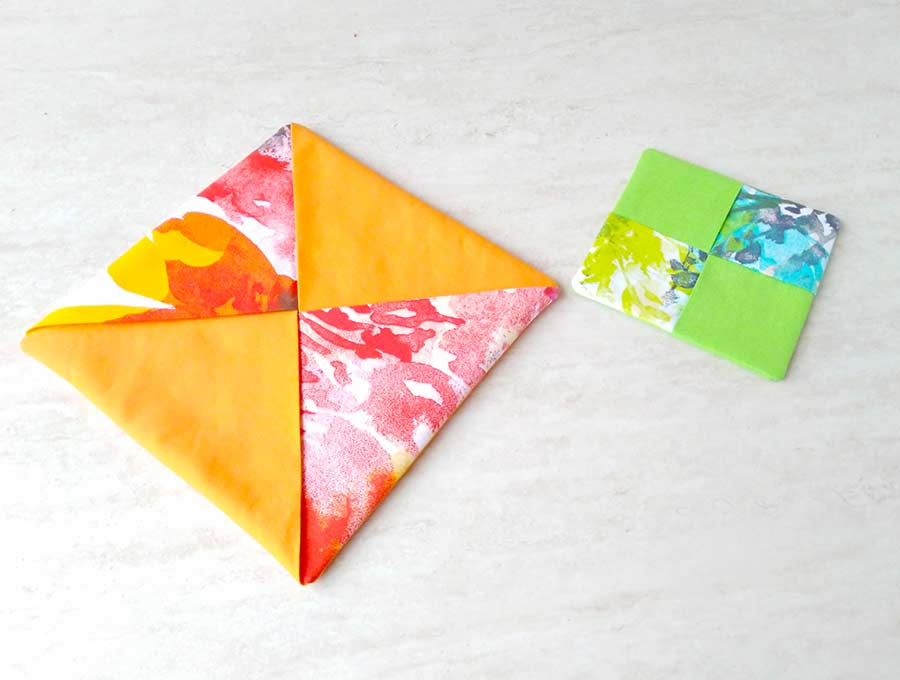 Make these adorable hot pads in fall colors to match your decor and whip up a few to give. They sew up so quickly – you can literally make one in 5 minutes once you get the hang of it!
Fabric turkey
What says Thanksgiving more than a cute turkey? A cute turkey that won't leave a bunch of feathers and a real mess behind itself since it's made from fabric. This project is a very simple one and it can be completed very quickly. Despite that, it doesn't lack anything as far as aesthetic and decorative characteristics go.
All you need is some fabric of different colors, some filling, scissors, a needle and a thread and about an hour of your time maximum. You can make this turkey small and then put it on your table as a centerpiece, or you can make a couple of relatively bigger ones and put them all over your house. They make for a great doorstop as well.
Turkey centerpiece
Similar to the previously mentioned turkey, this one is also made of fabric and can be finished in less than an hour. It is a tad more complex with a bit more details but since its size shouldn't be larger than the palm of your hand, sewing it shouldn't come as a difficult task.
To make this centerpiece you'll be needing the same items you used for the aforementioned turkey. Once Thanksgiving is over, you can use it as a pincushion until next year, it's just that practical and cute.
Colorful cloth napkins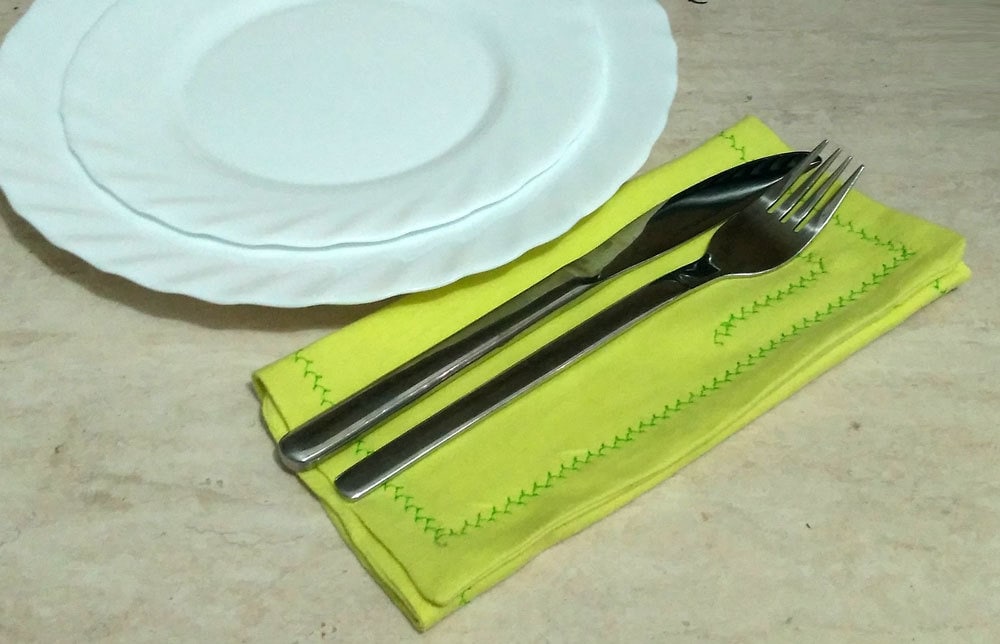 Making your own cloth napkins for the Thanksgiving dinner will surely surprise your guests positively. Since you're already at it, why not be thankful for the gifts of nature we receive every year and try to reduce your bad effect on it? Upcycling your old clothes and turning them into beautiful napkins will help you do just that. Also, you'll save a bit of cash because you won't have to buy paper napkins. Everyone wins.
Napkin rings
Give your table just a dash of elegance with these napkin rings made from felt. Its simplicity is its strongest point because it allows even complete sewing beginners to finish this project without any difficulties. Grab some felt, scissors, a needle and a thread, a button you can start sewing. We suggest using orange or dark brown felt for this decoration in order to achieve that Thanksgiving look.
Your walls deserve some festive decorations as well. This banner will boost the holiday spirit by spreading the most important message of Thanksgiving, which is to be thankful for everything we have.
To make this banner you will need some felt of different colors, a couple of embroidery threads, a needle, and a few buttons that are also colored differently. This project is very simple, but it might take some time to finish simply because it is relatively big.
Table runner
Since we started talking about Thanksgiving messages, here's another project that can help everyone in your household remember what this holiday is all about. This table runner offers you and your family members a chance to express their thanks in a great, creative way.
Transform an old burlap into a table runner by cutting it down to your desired dimensions. Then ask your family members to each write a short message of thanks. Stitch on their messages at their sitting place on the runner and enjoy a lovely dinner together.
Hand craft turkeys
Including your little ones in the preparation of the Thanksgiving feast will mean the world to them. Instead of letting them in the kitchen near all those hot and sharp things, you can help you make some nice fabric turkeys.
Let your kid draw a hand turkey on a paper first. Then use that design to create a small stuffed turkey. Put it on a table as a centerpiece or make a few and decorate your interior with them, whatever your child prefers.
If you prefer to quilt your table runner, this one is super cute and REVERSIBLE
Here is another one that is made out of felt, and is a great idea to keep the little hands occupied
Fabric corn
An unavoidable participant of any Thanksgiving dinner is that tasty corn. So why not make some corn bundles then? Grab some fabric, scissors, filling, a needle and a thread and start making that table decoration. Be careful though, if you make it look too good, someone might take a bite of it accidentally.
Did you like my Thanksgiving project ideas? Now that you can decorate your home properly for Thanksgiving and enjoy it to its fullest which project will you make? Please join the conversation and have a lovely Thanksgiving!