1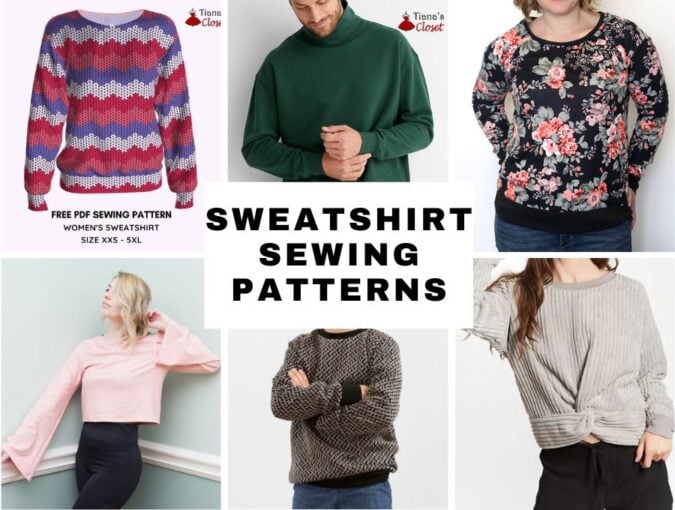 20+ Free Sweatshirt Sewing Patterns
Say goodbye to boring sweatshirts and hello to handmade style! Our collection of FREE sweatshirt sewing patterns are the perfect way to add a personal touch to your wardrobe. With a variety of styles and sizes available, you can create a unique and comfortable sweatshirt that's perfect for you. Who says comfortable can't be stylish? Our sweatshirt sewing patterns prove that you can have the best of both worlds.
Whether you're a beginner or an experienced sewer, our handpicked sweatshirt sewing patterns are designed to be quick and easy to make. Plus, they're perfect for staying cozy on chilly days.
Simple Woman's sweatshirt pattern
Sizes: XXS to 5XL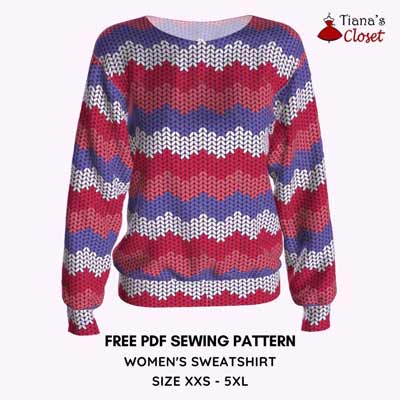 by Tianascloset
Long sleeve raglan sweatshirt
Size: L + tutorial how to make it in your own size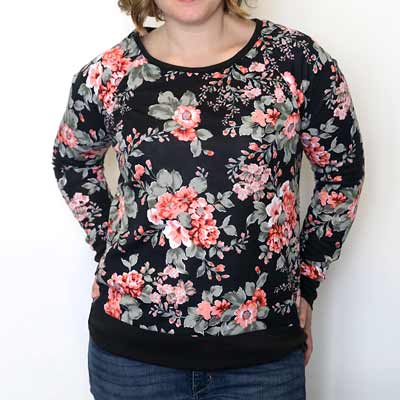 How to draft a sweatshirt pattern
Men's turtleneck sweatshirt – free PDF sewing pattern
Sizes: XXS to 5XL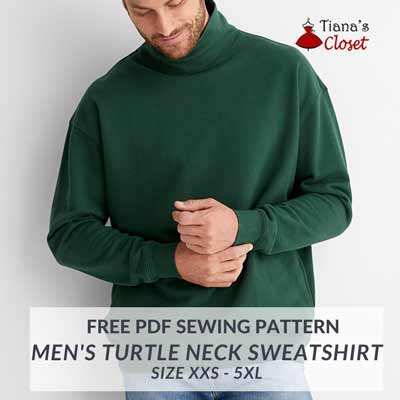 by Tianascloset
Sweatshirt pattern with separate lower sleeve for mix and match
Sizes 2 to 30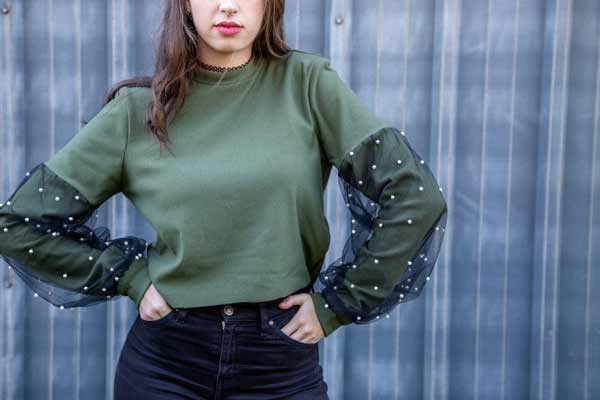 by Moodfabrics
Pattern for a Sweatshirt dress and two cropped sweatshirt options
Sizes 2 to 30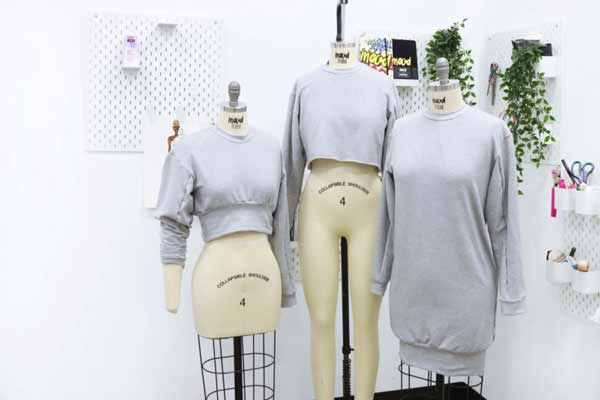 by Moodfabrics
Draft a DIY sweatshirt pattern
Athleisure sweatshirt pattern
Sizes 2 to 30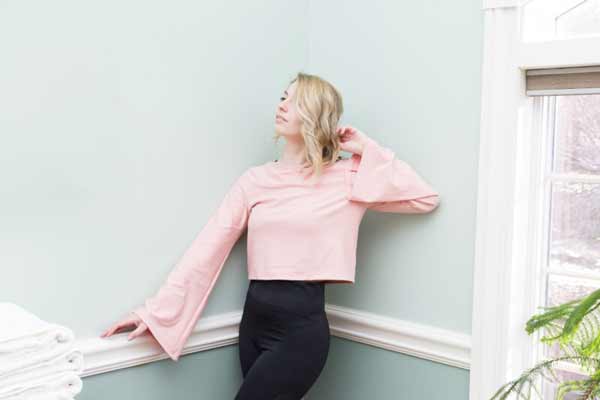 by Moodfabrics
Twisted waist woman's sweatshirt pattern
Sizes: XXS to 5XL
Features: round neckline, twisted waist detail and cuffed sleeves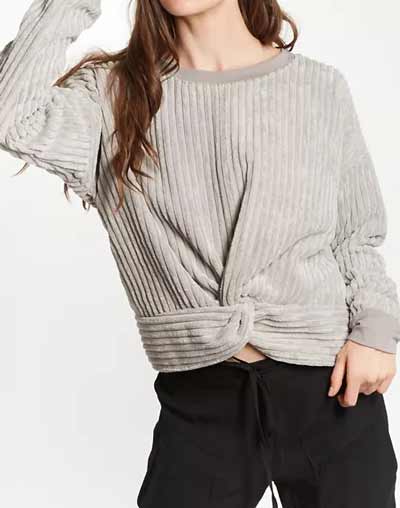 by Tianascloset
Trace your favorite old sweatshirt to make a new one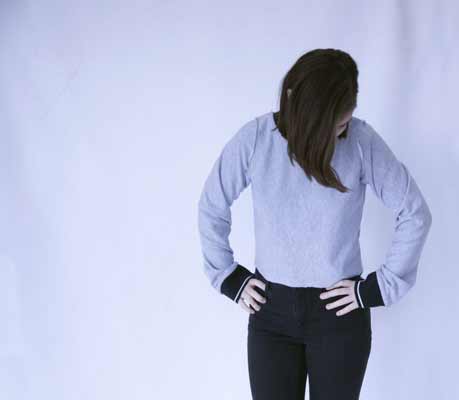 by Moodfabrics
How to attach neckline binding on a sweatshirt (VIDEO)
Unisex Raglan sweatshirt sewing pattern (paid)
link to pattern: https://www.properfitclothing.com/product-page/raglan-sweatshirt-pattern-download
Marie sweatshirt
Sizes: EU 34 to 46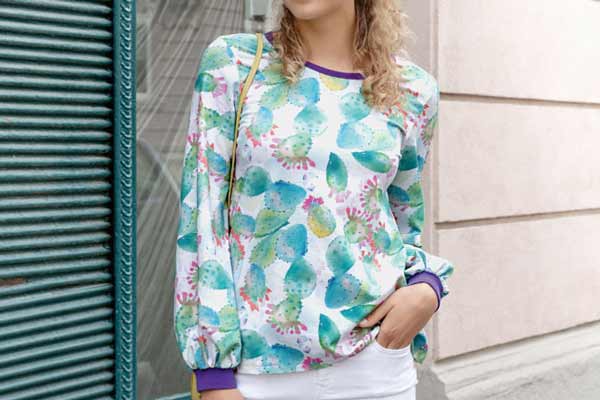 link to pattern download: https://magazin.snaply.de/wp-content/uploads/2019/01/Schnittmuster-Pullover_Marie.zip
Olivia sweatshirt pattern
Sizes: UK 8 to 24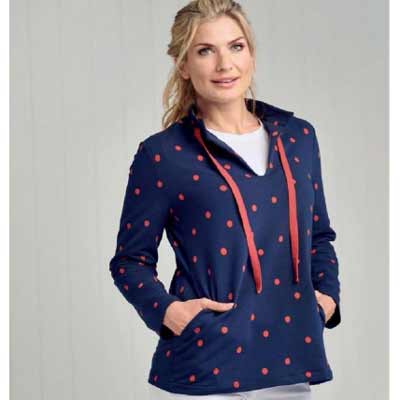 by Sewmag
Women's Cowl Neck Sweatshirt
Sizes: XSmall to XXLarge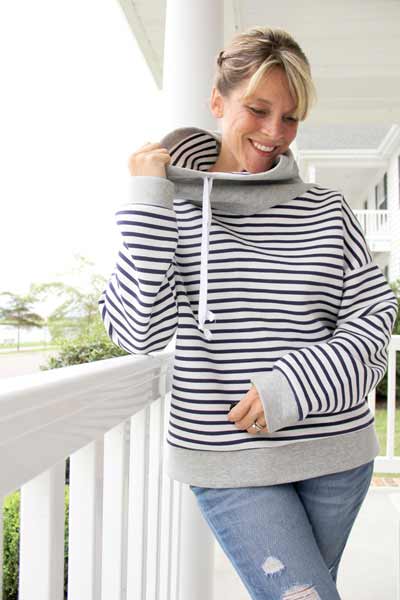 by Mesewcrazy
pattern link: https://web.archive.org/web/20180826211826/http://www.mesewcrazy.com/wp-content/uploads/2015/09/Cowl-Neck-Full-Pattern-Bunder.compressed.pdf
Kids sweatshirt patterns and tutorials
Raglan Sweatshirt
Size: 2T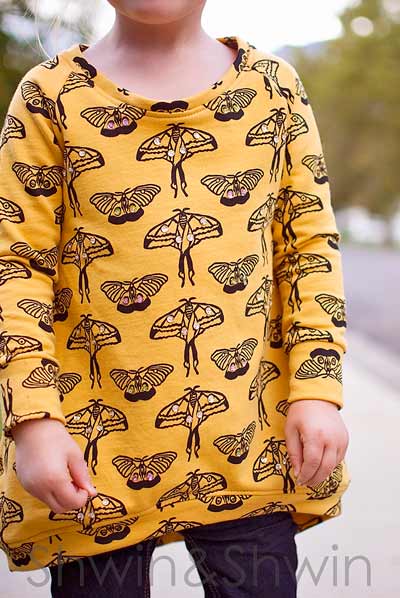 Sequined front Raglan Tunic Top
Sizes 4 to 8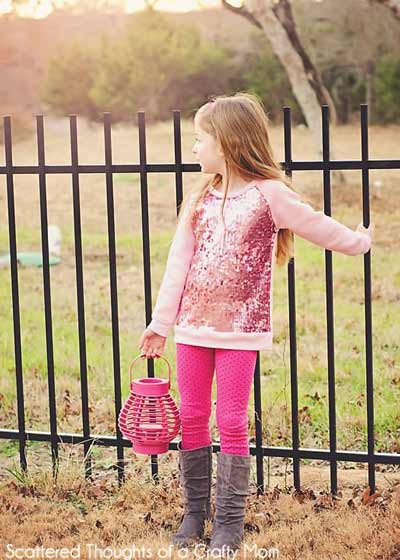 by Scatteredthoughtsofacraftymom
Unisex Kids sweatshirt
sizes: 56-92 (newborn to 2 year old)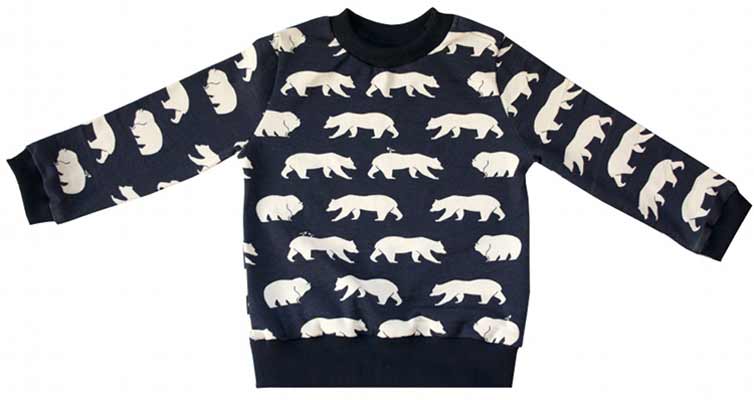 Basic kids sweatshirt
sizes: 98 to 164 (2y.o to 14-15years)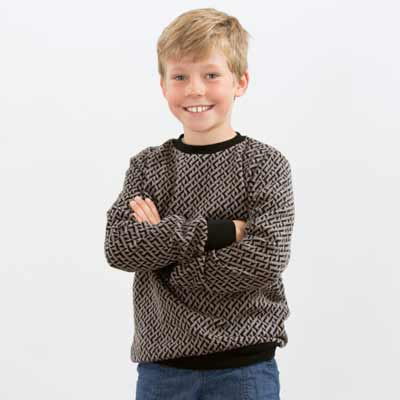 So, are you ready to elevate your loungewear game? Our sweatshirt patterns are the perfect solution and sew in a whirl. With minimal fabric requirements and easy-to-follow instructions, you'll have a comfortable and stylish sweatshirt in no time.