2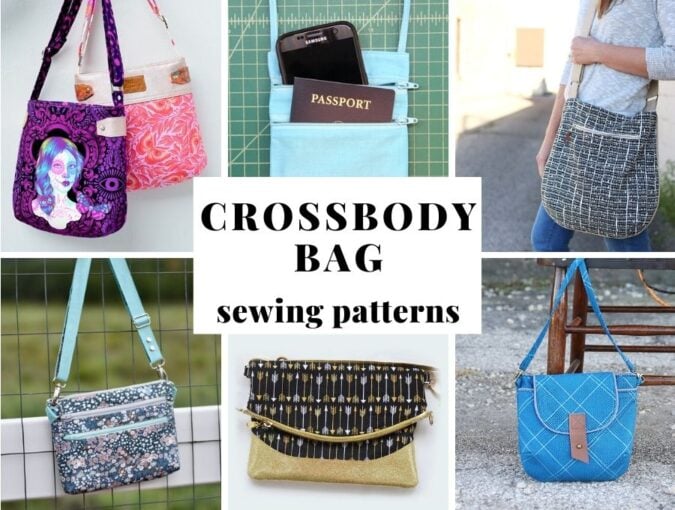 20+ Free Cross body Bag Patterns for Every Style and Taste
From a small crossbody bag to carry your essentials to roomy cross body bags with zipper pockets to keep your items organizer, you are sure to find one for your needs. Many of these free cross body bag patterns are surprisingly easy to sew and suitable for a beginner. Some are for more advanced sewists as they use more advanced techniques, but all of these have great tutorials and step by step instructions. Enjoy
Free Cross Body Purse Patterns to Sew for Everyone
DIY Celine Inspired Trio bag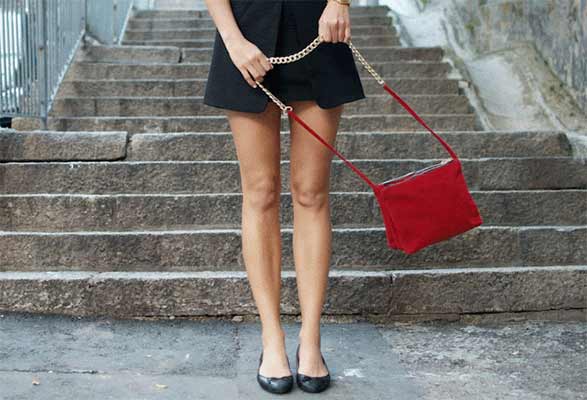 Join three plain zipper pouches into a chic and gorgeous cross-body bag that looks like a high-end luxurious accessory, with its strap that is half fabric and half golden chain and three sections that can be separated when needed, thanks to the snaps that keep them joined together at the corners.
Large cross body bag pattern
Reinvent a tote bag as a stylish and practical bag that you can wear on formal and casual occasions thanks to its beautiful appeal with a curved bottom, a shoulder strap with rings, an exterior pocket with a zipper, an open main pocket, and a smaller interior pocket with snaps that can hold your wallet, makeup, or a sandwich if you ask Joey from Friends.
by Noodle-head
Cell phone bag
PATTERN and tutorial: DIY Crossbody bag by HelloSewing
Keep your cellphone safe in style with this phone pouch that features lovely argyle stitches as a decoration, a fold-over flap closure that snaps in place, and a long strap to wear the bag over the shoulder. Feel free to keep your wallet or credit cards in it as well, it can fit together with your phone if you don't own a giant one.
Easy double zipper crossbody bag
This casual bag is great for everyday use because it isn't too large nor too small so it can keep all your essentials without being a bother to carry, and it looks wonderful, due to its rectangular shape, a zipper closure on one side of the bag, about an inch below its top edge, and a strap that has metal rings that connect it to the bag body.
Small crossbody bag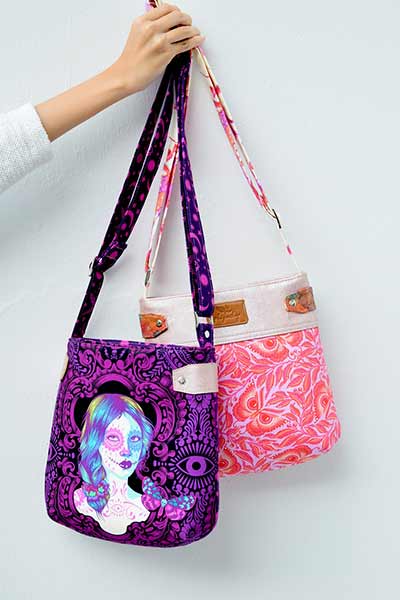 Whip up a quick but adorable bag that has a straight bottom with curved corners, one main pocket, one outer pocket, and one on the interior, as well as an adjustable shoulder strap. All three pockets are fitted with zippers so your belongings will be safe and secure. The bag also has two optional small decorative leather flaps with studs that sit under the main pocket opening, going over the side edges, to both the front and the back of the bag.
by Sewsweetness
Cool crossbody bag
Here's a neat casual rectangular bag that features a main pocket with zipper closure, and an additional outer open pocket that can keep things you want to be able to get quickly, like earphones, gum, or lip balm. The strap is secured to the bag with two hooks and its length is adjustable.
Convertible crossbody bag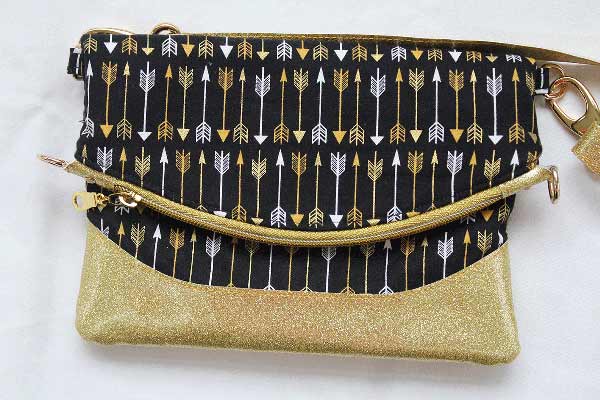 If you loved Transformers when you were little, you'll love this bag that can transform from a smaller bag into a larger one and vice-versa according to your needs, thanks to the hollow top flap that covers the main pocket, a curved edge with a zipper closure, and metal rings on its corners, allowing you to lift it, reattach the straps to its rings, thus turning it into the main pocket and making the nag twice its size. The previous main pocket becomes a zippered outer pocket at this point.
by Sewyourtv
Men's crossbody bag
Surprise your man with a cool present he can use for carrying his knives and tools, beer, and all the stuff the guys require on the go with the help of this pattern that will allow you to make a rectangular bag with curved edges, flat bottom, sides, and top, a zipper closure on the side slightly under the upper edge, and an adjustable strap. The strap goes over the bottom and is stitched to it, acting as a peculiar and interesting decoration.
Gatherer crossbody bag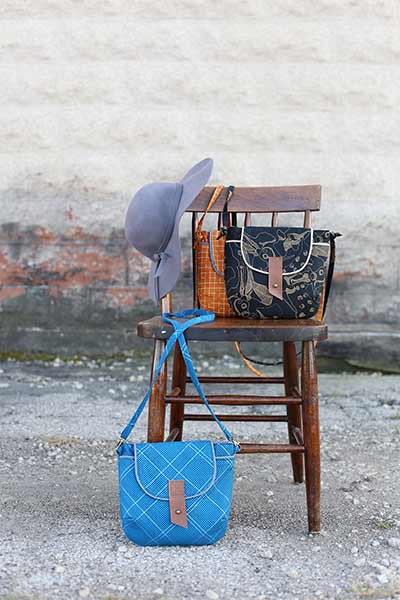 Fashion yourself a gorgeous bag with a slightly flared top edge, a bottom edge with curved corners, one main large pocket, and an additional side pocket, complete with a closure flap that has a leather strap with snaps to keep the bag safely closed. Both the flap and the secondary pocket have decorative piping around their edges. The strap is attached to the body via clip hooks and fabric loops, or just by tying them together.
by Noodle-head
Men's sling bag from jeans
This trendy men's bag is different and creative when compared to its counterparts, and that's because it has a curved top with a zipper going along it almost to the bottom edge, a clip hook strap positioned vertically instead of horizontally, an outer zippered pocket set vertically, and a horizontal inner open one. The bottom corners have rings each so you can attach one end of the strap to either end. Oh, and the best part about it is that it's made of repurposed old jeans.
3 zipper crossbody bag pattern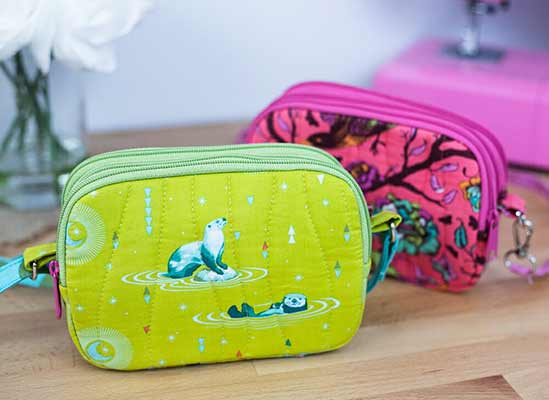 Here's a rounded rectangle clutch bag that can hold a lot of stuff even though it's small since it has three parallel zippered pockets with one zippered big pocket and one smaller pocket without a closure inside each of them. The strap is adjustable and set just a bit above the middle of the bag.
by Sewcanshe
Free crossbody bag pattern for a tablet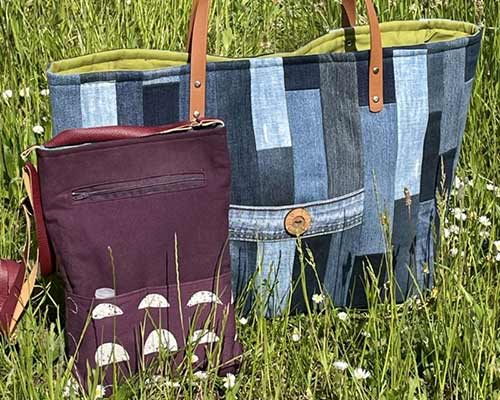 Carry your tablet with you wherever you go with this rectangular tablet bag that has a magnetic snap closure on its main pocket, a smaller side pocket with a zipper, and two short pockets on its outer side near the bottom that can fit your phone, a notepad, pens, earphones, and similar accessories. The strap length is adjustable so you can wear it on one shoulder or in a crossbody manner.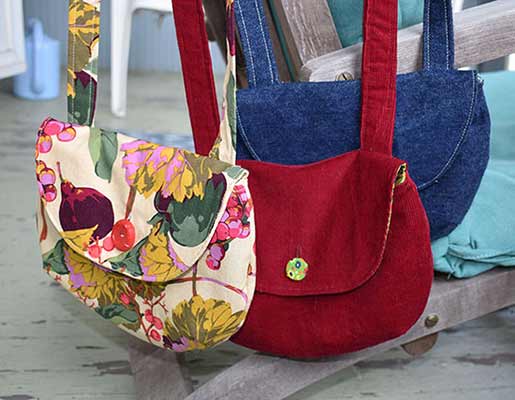 When you're in the need of a casual bag that can hold anything from your clothes and books to snacks and diapers, you could use a bag like the one here, with a short but wide and loose body, a long strap, and a flap closure with a simple large button to keep it closed. This bag uses no interfacing or plastic, so it can be called a sustainable option and environmentally friendly.
Cross body bag with zipper and card pockets
Treat yourself with a cute rectangular lined crossbody bag that has a large main pocket and two smaller outer ones, complete with a strap that has clip hooks so you can easily and quickly replace it if it happens to rip or snap. The pockets all have zippers so you need not worry about something accidentally falling out of them.
Adjustable crossbody passport purse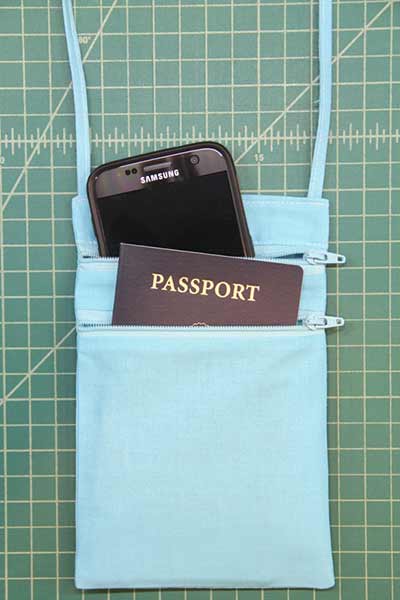 When you're traveling, you need to keep two extremely important things nearby at all times, your phone and your passport, and with the help of this small rectangular bag, you can have them on your chest, hip, or waist during the entire trip, thanks to its two pockets and an adjustable shoulder strap. Both pockets have zippers to provide extra safety for the precious cargo inside.
by Craftystaci
Free triple zip crossbody bag pattern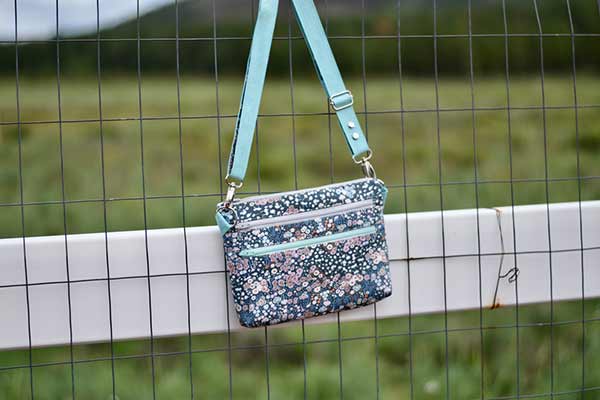 Here's an upgraded version of the bag before the passport holder, with a couple of interesting alterations like the improved interior that has six new pockets to hold your cards or money, and a strap made of a different material. This option is slightly larger as well so it has a bit more storage room.
Hobo bag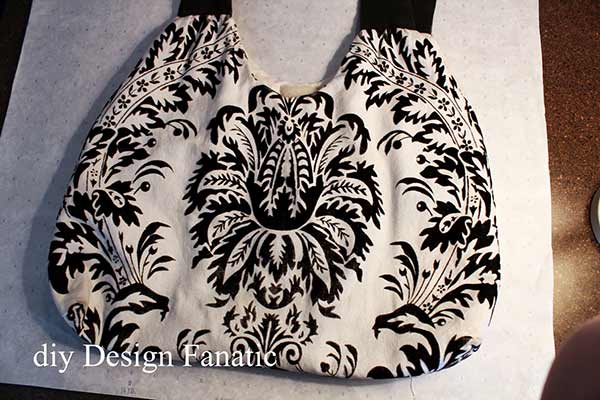 Here's a stylish bag that has a U-shaped top edge that extends into shoulder straps, a big main pocket, and two smartphone-sized inner pockets, as well as two pencil holders between them. The closure is open but it does have a large decorative button on one side that adds a nice touch to the whole look.
Crossbody bag tutorial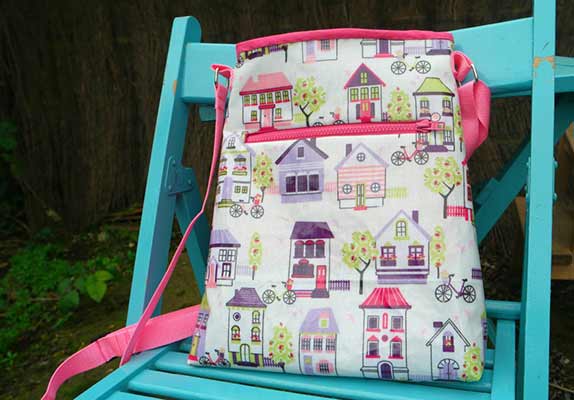 Cheerful and characteristic, this rectangular bag will make you look good and serve you well with its deep main pocket that has colorful tubing around its opening and a zipper that keeps anything inside from falling out. The bag features an outer pocket as well, also with a zipper, further increasing its capacity. The strap is connected to the body with D rings and is adjustable.
by Awilson
I hope you enjoyed this list with cross body bag patterns to sew. Which one caught your eye? Drop your comments down below and let me know!
What do you think of all these patterns? Cute and handy, right? Try making a few and let us know how they turned out in the comments. And feel free to subscribe to our mailing list and we'll hit you up as soon as new articles appear on the website. Have fun carrying stuff around in style with your new bags!
RELATED:
Bag patterns to sew for men, women and kids