1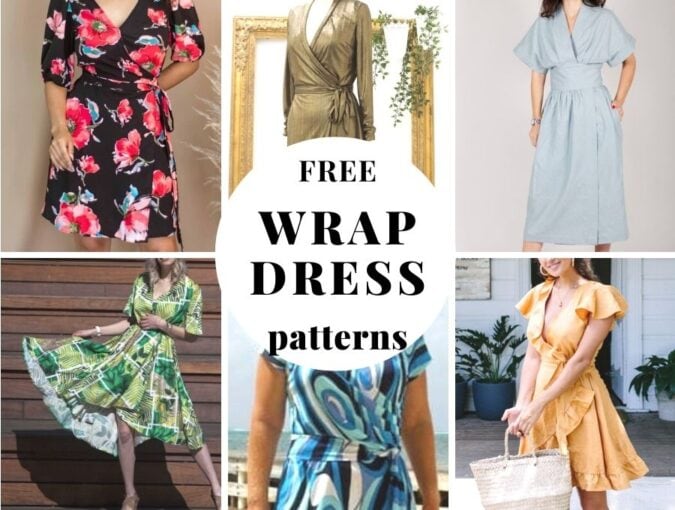 10+ Free Wrap Dress Patterns for Women designed for Woven or Knit Fabrics
Wrap up yourself in style! Sew the wrap dress of your dreams! They are super flattering, and many of the models below are much easier to sew than you may think. From a sophisticated look to simple styles, just check out this collection of free wrap dress patterns for every season and every occasion. I've gathered a few of my all-time favorite designs below (all free). Hope you'll love them all
Stylish Wrap Dress Patterns
Hi-low hem wrap dress pattern – Nyssa
designed for knit fabrics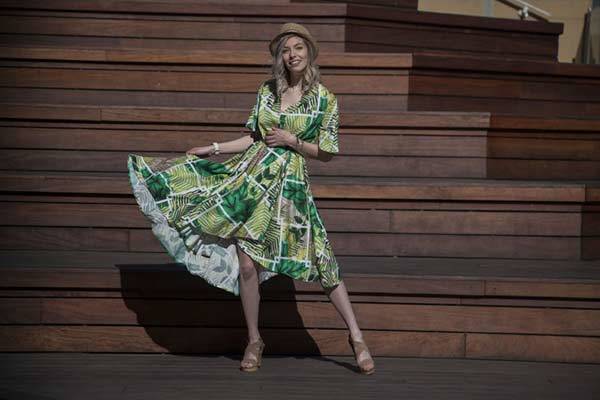 We're starting this list with a gorgeous pattern, the hi-low hem wrap dress! This one has wide elbow-length sleeves, a drawstring at the waist, and a beautiful rolled hem. Its best feature is the high-low hem that's longer at the back and shorter at the front. Wear it on casual occasions and cheer up the room as soon as you walk in!
by MoodFabrics
Vintage wrap dress pattern (lined) – Anara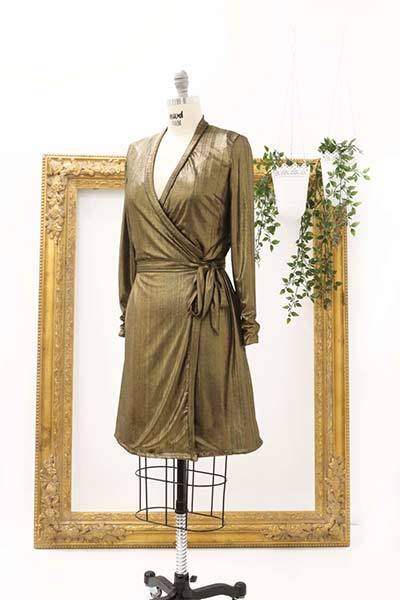 Next up is the lined vintage wrap dress pattern. This pattern achieves its full potential when you use stretch fabric for it, preferably in metallic color. The elegant dress has long sleeves, a bottom hem that's straight when you wrap the dress, and a sash that you tie on one side.
by MOOD
Jersey knit wrap dress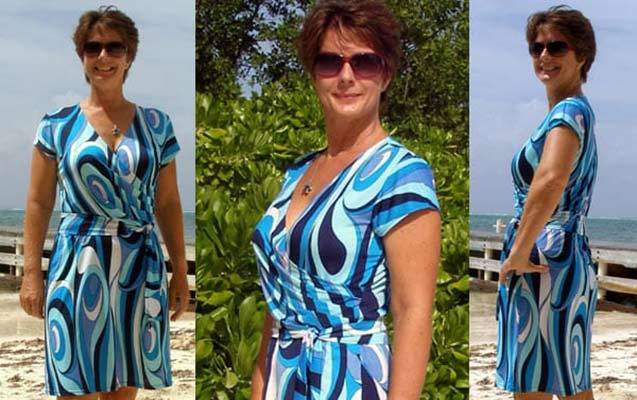 Here comes a knit fabric pattern that is ideal for summer and spring days. The jersey knit wrap dress doesn't require a sash or a belt because the waist seam keeps it closed, but you can add them as decoration if you wish. The dress has cap sleeves, pleats on the front of the bodice, and a straight skirt that reaches to your mid-thighs.
by S0SewEasy
Sleeveless wrap dress
Fully lined and reversible, this dress is actually 2 dresses in one. The sleeveless design and the button up bodice are great for the summer breeze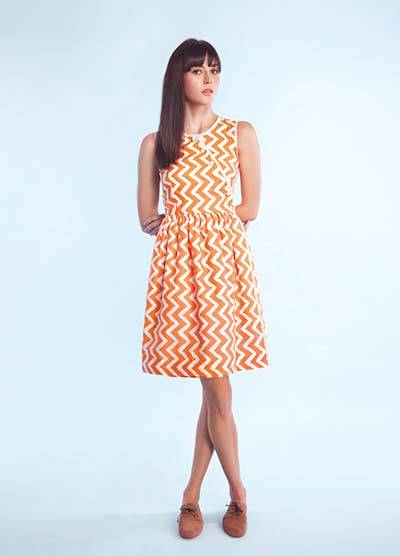 Get ready for another summer dress because here's the sleeveless wrap dress pattern!  This is a reversible dress so you're getting two dresses for the workload of just one. It features a sleeveless cross-over button-up bodice, a gathered seam waist, and an adorable knee-high skirt. When you think of a feminine breezy dress, you think of this gorgeous thing.
A-line wrap dress – Calla
Fabrics: medium-weight poly crepe, rayon, or even cotton fabric that does not require lining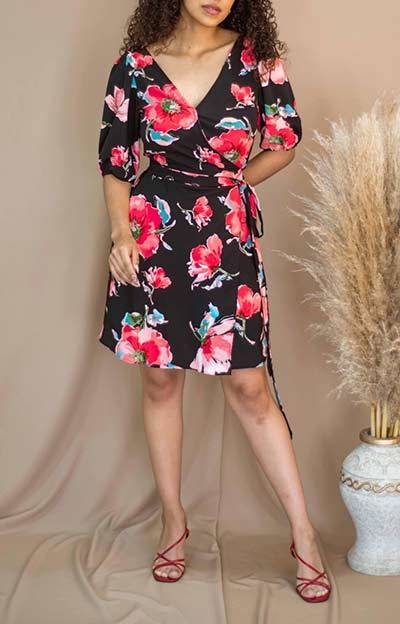 If you love dresses that don't require a lining, you might just love this A-line wrap dress pattern. The A-line dress has elbow-length sleeves, a knee-high skirt, and a sash that ties on one side. This pattern is customizable, so you can easily turn it into a short blouse or a maxi dress and enrich your wardrobe even more.
Long sleeve wrap dress pattern with below knee skirt – Reese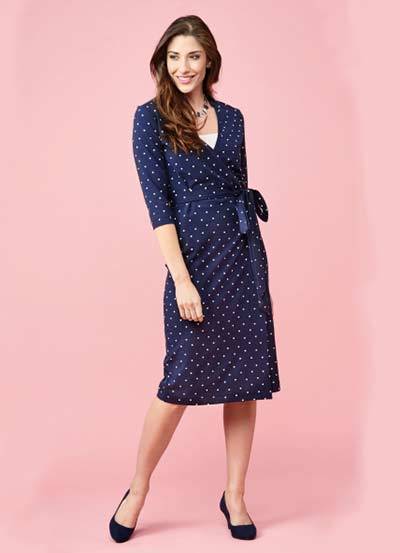 Looking for a dress that has that classic elegant look? This long sleeve wrap dress pattern could be the thing you need! It has 3/4 sleeves, a beautiful skirt that just covers your knees, with a tie on one side, and a straight bottom hem when you wrap the dress. Use polka dot fabric to bring out its full charm!
by Sewmag
Woven wrap dress pattern – Helena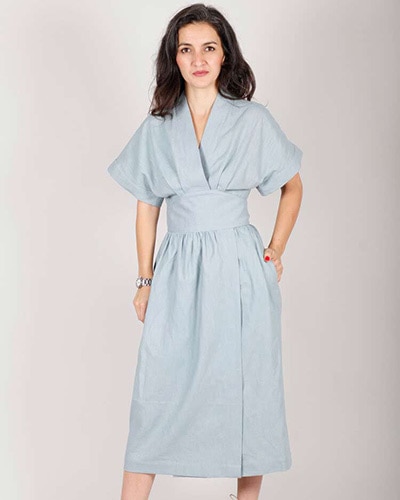 Here's a modern kimono-style wrap dress that is comfortable and looks beautiful, the woven wrap dress. This one has a high waist with a wide band, wide elbow-length sleeves, a mid-calf length skirt, and two practical pockets! Its special appeal is hard to resist for sewists who love expressing their creativity and uniqueness.
by JustPatterns
Maxi wrap dress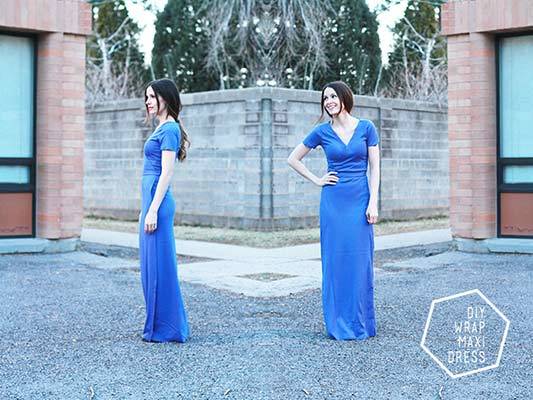 Now it's time for a classy dress that's ideal for formal occasions. The maxi wrap dress here is the embodiment of elegance that's easy to sew. It has short sleeves and an original waistband design. The band is stitched to the wrap end and has a buttonhole at its beginning so that you can wrap the band around your waist and then attach it to the hole with the button that's on the inner side of the band end. This way both the buttonhole and the button are invisible when you wear the dress.
Midi wrap dress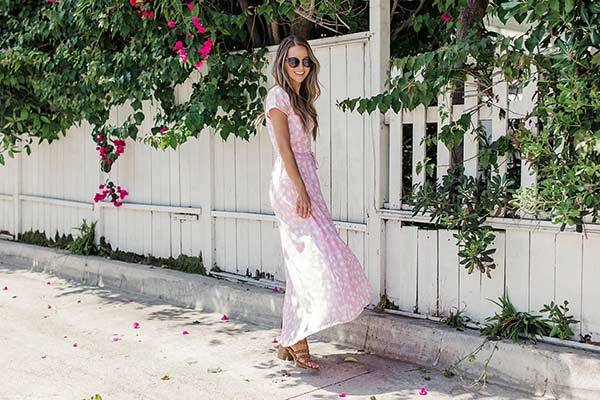 After a maxi dress, comes a midi wrap dress pattern. This dress has a lovely high-low hem, short sleeves, and a waist tie you tie slightly to one side. The tie looks as if it's not attached to the dress but it's actually stitched in place to keep it in the right position at all times.
by MerricksArt
Ruffle hem wrap dress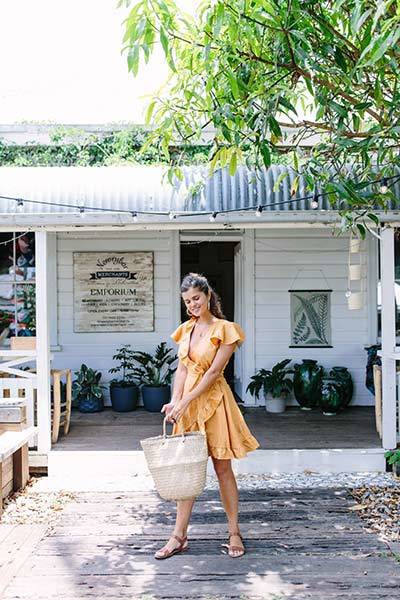 This next dress will make you feel like a beautiful wood nymph who can charm all who gaze at her. The ruffle hem wrap dress has short sleeves, stitched waistline with a decorative sash that ties on one side, and a knee-high skirt. What makes this dress special is the flounce it has on all hems, including the sleeves. That ruffled edge does its job of exaggerating the dress shape splendidly.
Spaghetti straps wrap dress – Loisa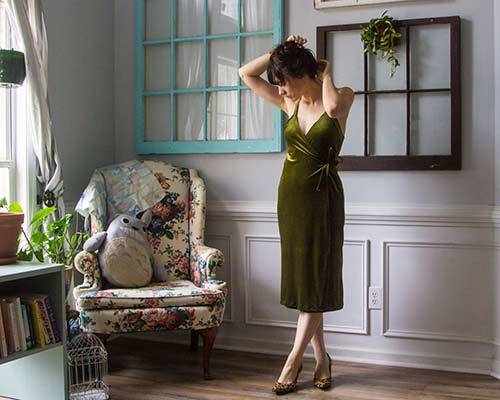 Wrap up yourself in style! The final pattern on this list is the spaghetti straps wrap dress. The knit fabric dress has a flattering bodice with thin shoulder straps, a straight skirt that covers your knees, and an overall loose fit that you can pull at the waist. It's a fun combination of elegant and casual that's great for parties and gatherings with your friends.
This completes the list, but don't worry, there'll be more fun lists soon! If you want to get notified as soon as something new gets published, subscribe to the mailing list and check your mail often. In the meantime, sew some or all these dresses and tell everyone how they turned out in the comments section below. Enjoy your wrap dresses!
MORE:
Not sure you can do sew your own clothes? Here are a few tips to get you started
Cozy slippers for everyone in the family