4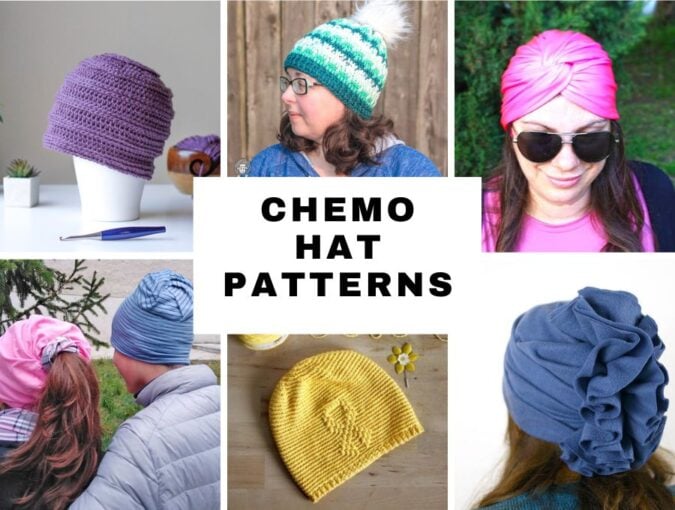 Free Chemo Hat Patterns for Cancer Patients
Download these free chemo hat patterns designed for people undergoing chemotherapy. Sew, knit or crochet a stylish cap for yourself, a dear friend or for one of the many warriors fighting with cancer. First are few of my own designs, and then some of the best chemo cap patterns from around the web. I think any of these will be great for donating for cancer or chemotherapy patients, people with medical hair loss or alopecia, or even if you just want to keep your head warm.
Free chemo cap sewing patterns
Twisted turban hat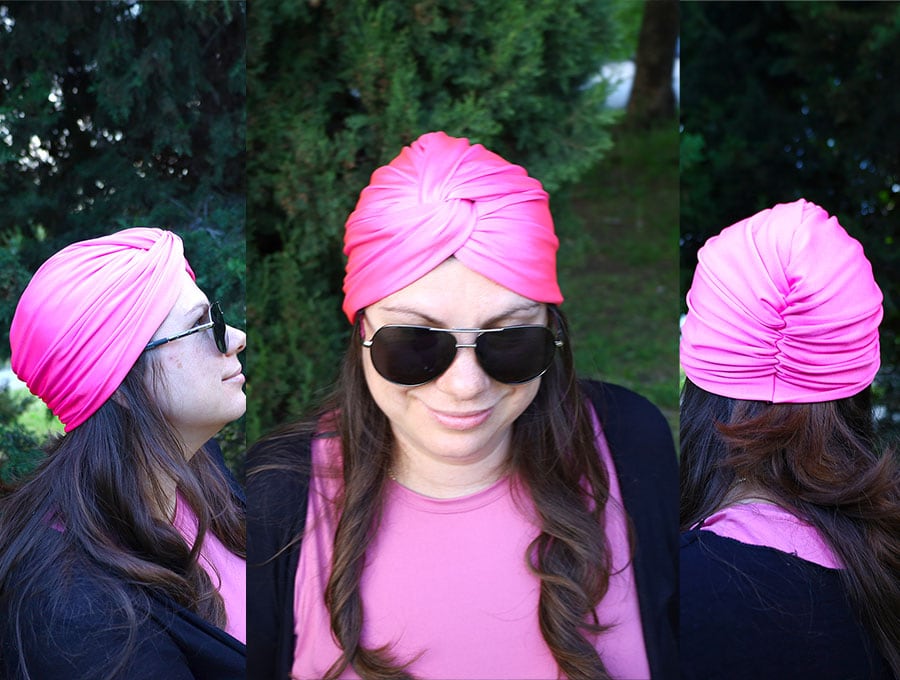 Why wear a boring plain hat when you can sport something chic and pretty, like this turban hat that you can whip up in about half an hour with a few stitches you can even do by hand, then apply some twisting action, and before you realize, you'll have a new, creative hat!
Twisted turban chemo hat by HelloSewing
4 in 1 beanie chemo hat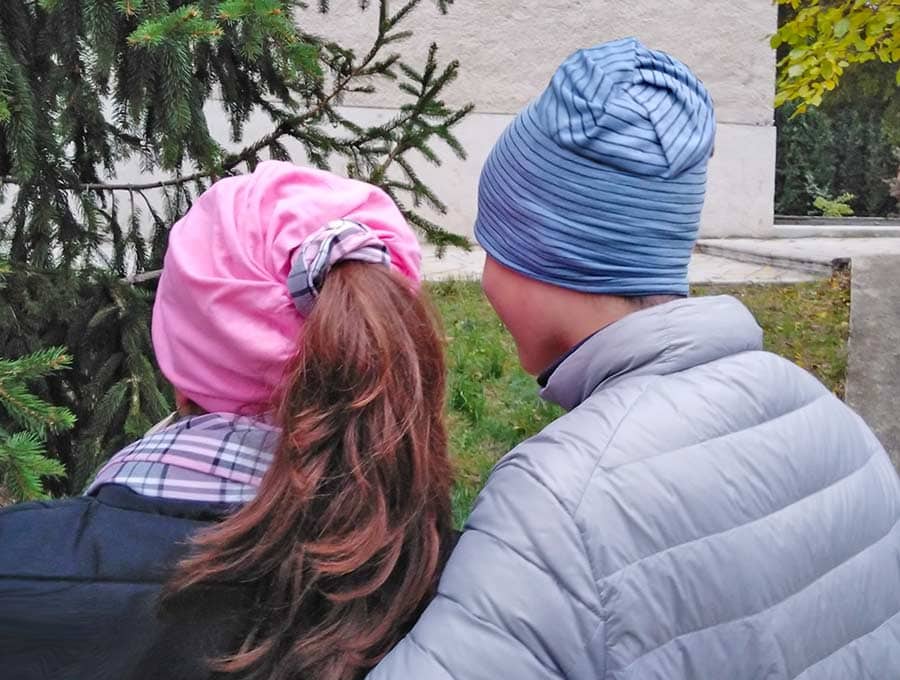 Get ready for a shock because, with this pattern, you're about to invest a workload for one accessory but get four instead, a cute beanie hat that has an opening for your ponytail to go through, a regular beanie, a nice warm headband, and an infinity scarf!
Beanie chemo hat by HelloSewing
Make a Simple Reversible Fleece Chemo Cap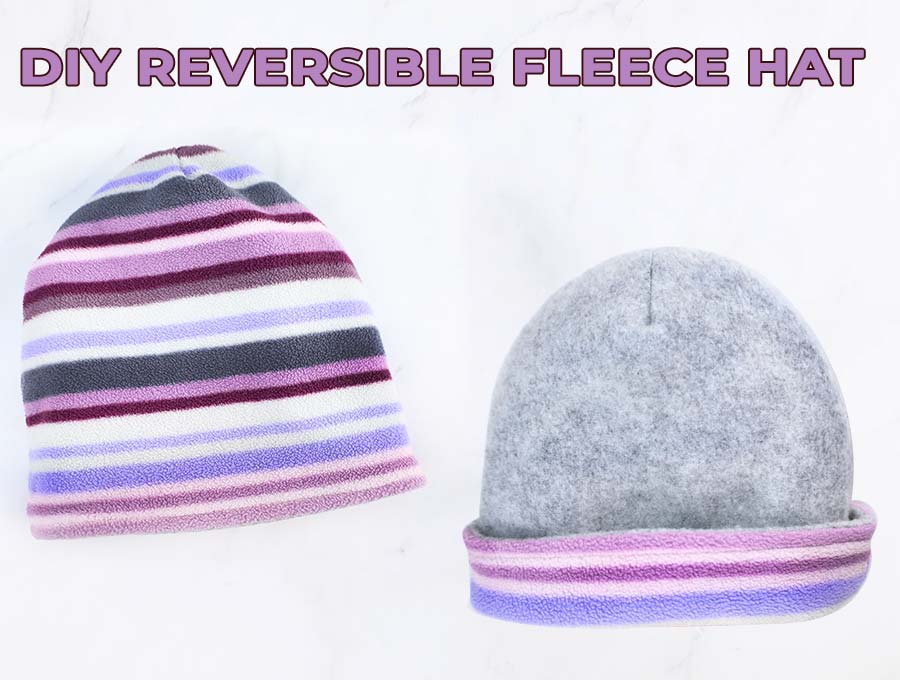 Stay warm and stylish with a one-of-a-kind hat that you made yourself quickly and easily thanks to the pattern we have here that will provide you with a rounded knit fabric hat that is reversible and has one colorful and one single-tone side for you to choose from according to your mood.
Reversible Fleece chemo cap by HelloSewing
Scrub cap that doubles as chemo cap pattern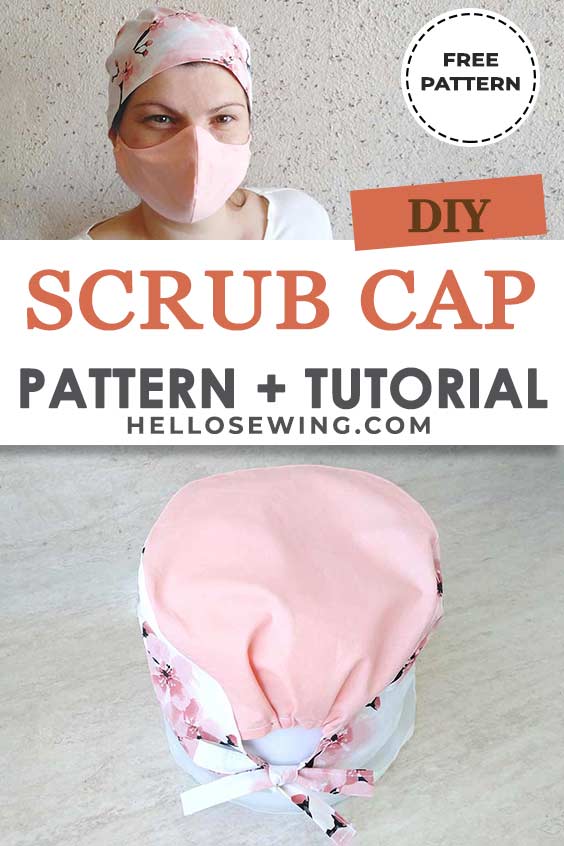 Here's a scrub hat that comes in handy for chemotherapy because it spares the patient from using that disposable hospital one and allows them to have a cheerful, colorful hat of their own, featuring ties at the back for securing the hat in place, a flat top section made of bright fabric, and the wide bandana-like main body made of vibrant fabric.
Scrub cap tutorial by HelloSewing
Quick and easy chemo cap pattern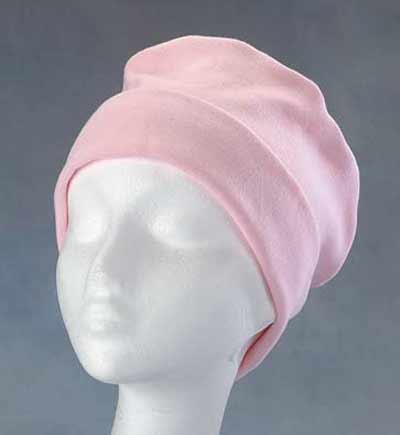 This fleece chemo cap pattern is easy, stylish and free! You can whip it up in no time at all.
This chemo hat pattern is a gift from heaven in those situations when you need a hat but you don't have much time because it allows you to sew a simple hat out of fleece that is like a tube with one end shut, which lets you wear it with the bottom folded up, or the top pressed down to resemble a beanie beret combo.
by Hancockfabrics (web archive)
Free head scarf sewing pattern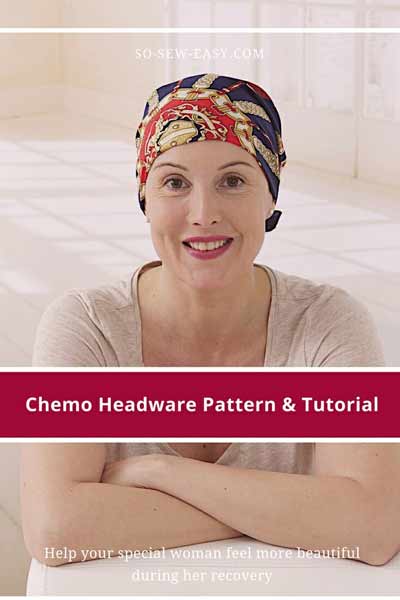 Bandana tied around a head represents strength and pure toughness, but it can be bothersome to tie it up over and over, so this neat pattern eliminated that part, as it helps you make a hat like a bandana stitched at the back, with decorative pleats and an elastic for a snug fit.
by So-sew-easy
Create a Twisted Headband for a Chemo Cap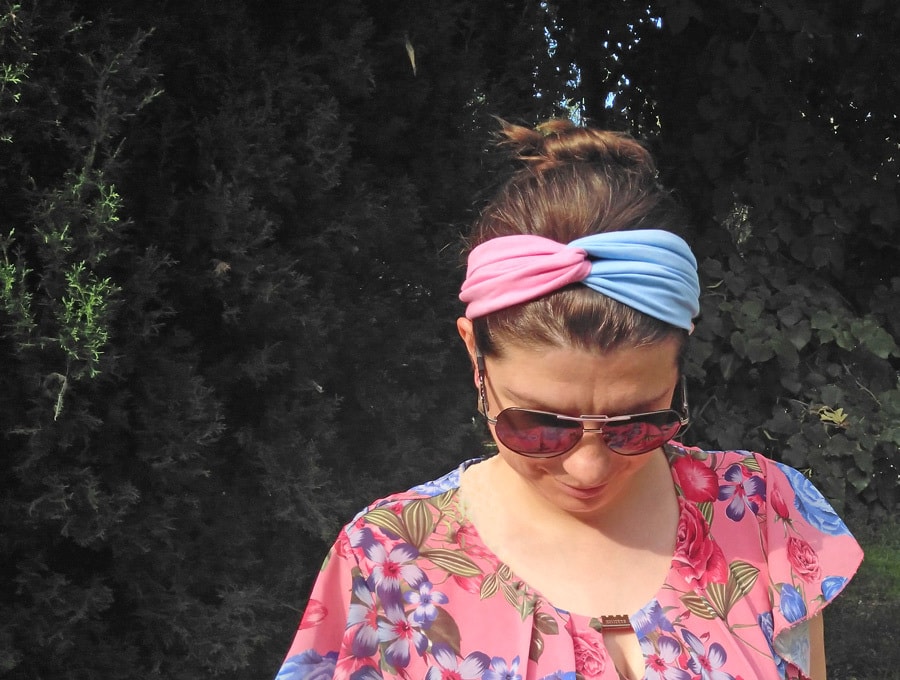 Wear it over your plain hat for a more stylish look!
Ordinary headbands can't hold a candle to this one in terms of joy and fun, but also style and creativity because this headband consists of two different bright color fabric tubes looped through each other like a chain link, then twisted, creating a head accessory that will light up the mood wherever you take it with you.
Twist Headband from HelloSewing
Pleated fleece chemo hat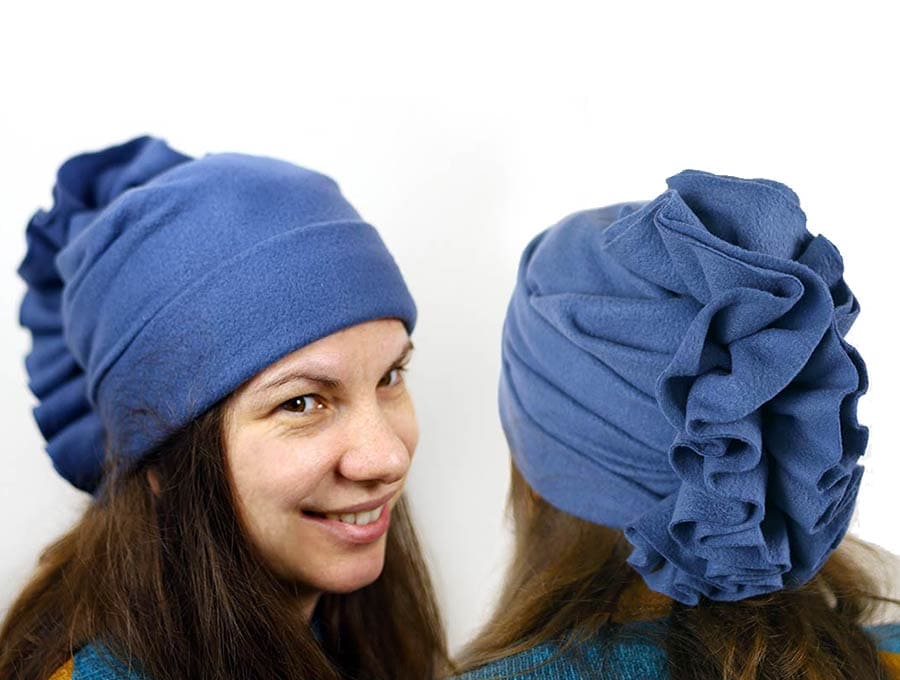 Here comes a hat that will keep you warm and fashionable, with its main body that is much like that of a regular beanie, with the addition of a gorgeous pleated and gathered section at the back which looks like a wonderful sea coral turned into fabric.
Pleated winter chemo hat by HelloSewing
Bandana headband covering for chemo patients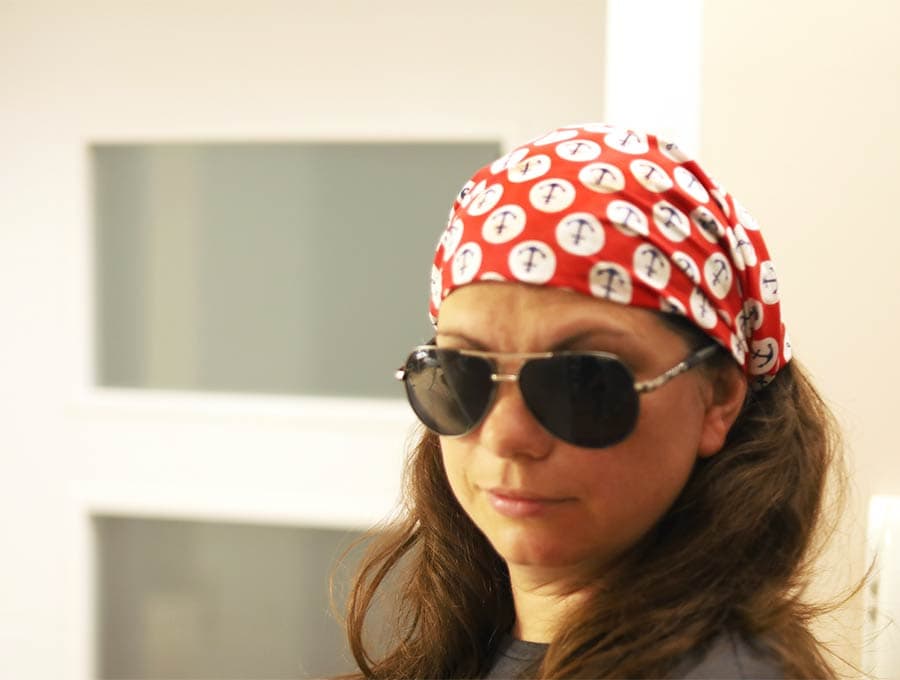 Avoid the hassle of having to tie a bandana every time you put it on with this pattern that will allow you to make a bandana with an elasticated fabric tube between its ends so that you can just slide it onto your head and wear it even when you're in a hurry.
Bandana headband covering by HelloSewing
How to Make a T-shirt Headscarf for Chemo Patients (NO SEW)
Your old t-shirt can become a magnificent hat resembling a turban with only a few properly placed snips on the shirt followed by a bit of twisting, tying, and wrapping, with an option to complete the look with a thin scarf tied around the whole thing at the end, turning you into a beautiful African or Middle-eastern princess!
Chemo cap scarf tutorial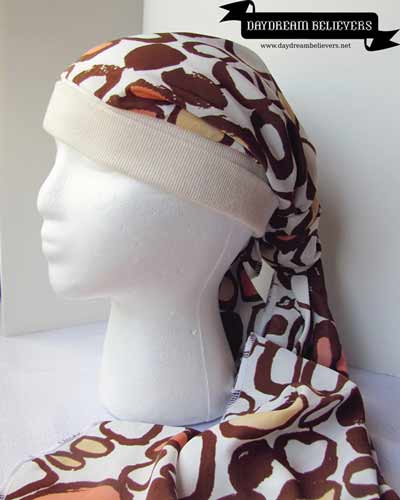 This chemo cap scarf pattern turns a light fabric scarf into a gorgeous long and wavy hat that will show everyone your bright spirit and elegance, with its elastic band opening that will keep it nice and snug on your head, and two fabric tubes coming out of its end that you tie together to achieve that look of a tropical kingdom royalty.
Crocheted or knitted chemo hat patterns
Awareness Ribbon Chemo Cap Beanie
Show your support for the powerful men and women who are battling cancer with a lovely crocheted beanie that starts from a magic ring so it doesn't have joining stitches or holes when it's complete and has a big awareness ribbon design on its front as the main feature.
Crochet Chemo Hat: Shifting Posts Hat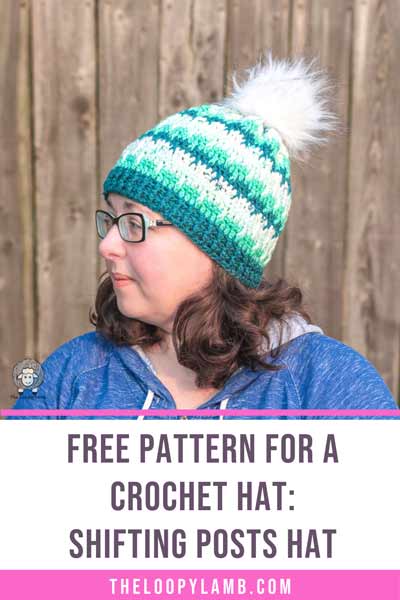 Crocheting a magic ring is a bother and a half, and this pattern knows it, so it shows you a way how to make an adorable hat with rows in different colors and an optional fluffy ball decoration at the top, with the use of nothing but a simple single stitch technique and a few handy finishing tricks.
by Theloopylamb
Striped Dylan Claire Chemo Beanie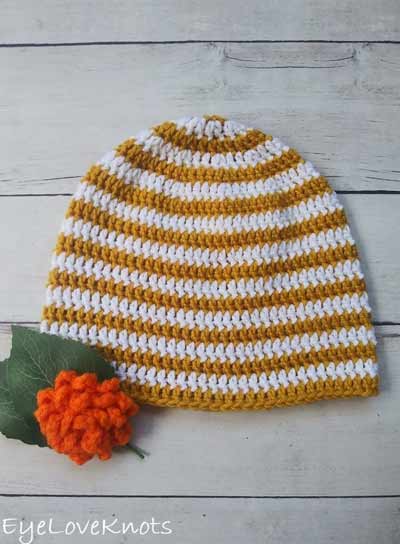 Make a splendid beanie hat with a nice and rounded top that has no holes or bulks with this pattern that shows you how to turn a magic ring into a beanie with stripes in alternating colors in a relatively short time and with intermediate crochet skills.
by Eyeloveknots
Textured Stripes Chemo Cap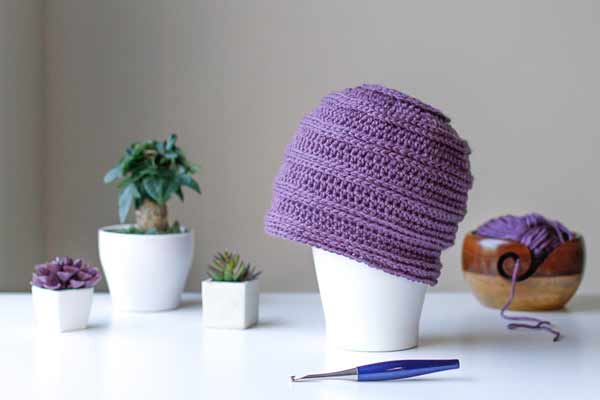 You don't need yarn in different colors to make a hat that has pronounced stripe patterns, just take a look at this beanie that has alternating rows of protruding and indented stitches that have a great visual impact and demonstrate your high-level crochet skills.
A ton of free crocheted or knitted chemo hat patterns here: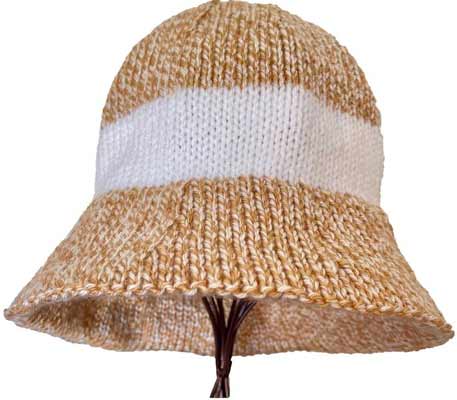 In case you find yourself with a lack of inspiration for your next crochet project but you know that you want to make a hat, here you will find lots of various hat patterns ranging from slouchy beanies, over striped ones, to amazing hats with brims that you can make with a hook, some yarn, and those experienced crafting fingers of yours!
by Knotsoflove
I hope you liked my roundup of free chemo hat patterns. No matter whether you are a sewist, knitter or crocheter, you can whip at least a couple of these designs with ease. Comfy enough to be worn even at night, beautiful enough to wear our and about. Make one of these cancer cap patterns right now.
Like this compilation of free chemo cap sewing patterns? Pin it: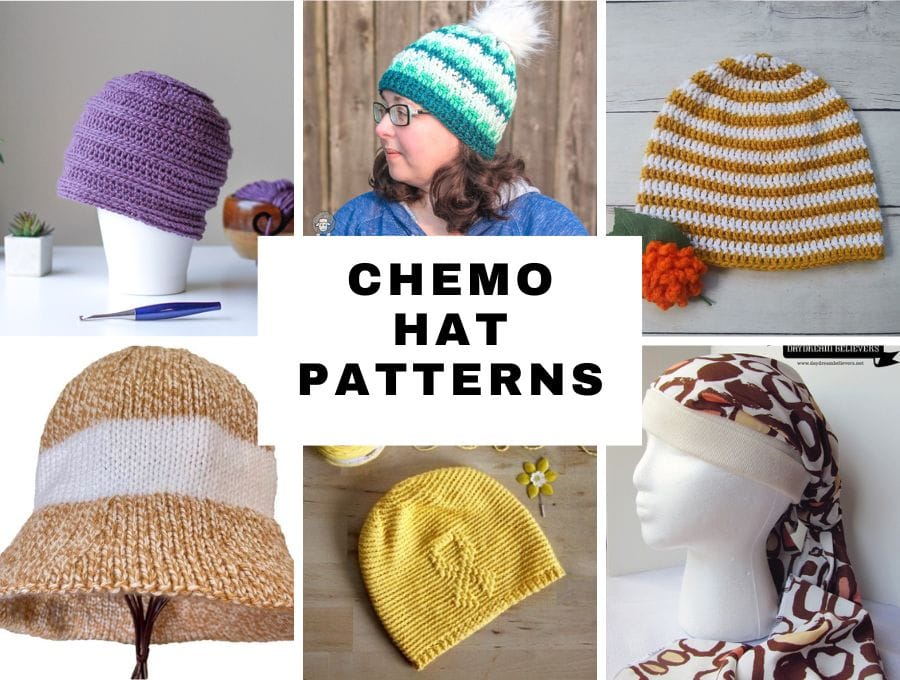 All these cancer hat patterns can help the warriors  – the cancer fighters at least a bit by putting a smile on their face when they put it on. If a person you care deeply for is battling such a foe, don't hesitate to make their day with a thoughtful and useful gift you made for them with the use of these patterns. And if you're the amazing fighter in question, go ahead and make some of these for yourself because you deserve it. Stay strong and keep fighting, you can win!