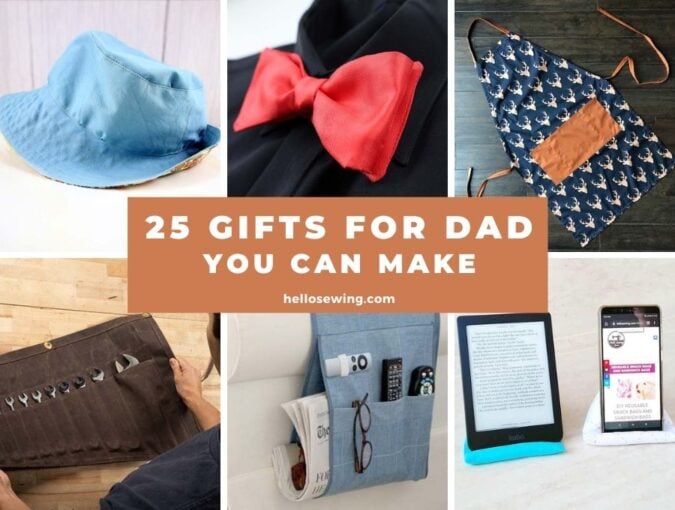 DIY Father's Day Gifts for Dad You Can Make in 1 hour or Less
It can be tough to buy a gift for a guy that wants nothing, so why don't you go homemade? If you want to give something that is personal, thoughtful and useful, try your hand at making one of these DIY Father's Day gifts this year. No matter which project from this list you decide to make – it will be fun and practical, and a great gift idea for Father's day .
Make these unique and cool gifts for Dad that he'll actually love and use, from an phone pillow holder to beer koozie.
These diy gifts for dad are so easy, that even a beginner can make them, and most take less than 30 minutes to make!
DIY Father's Day Gifts that are Thoughtful and Useful
I. Things to Sew for Dad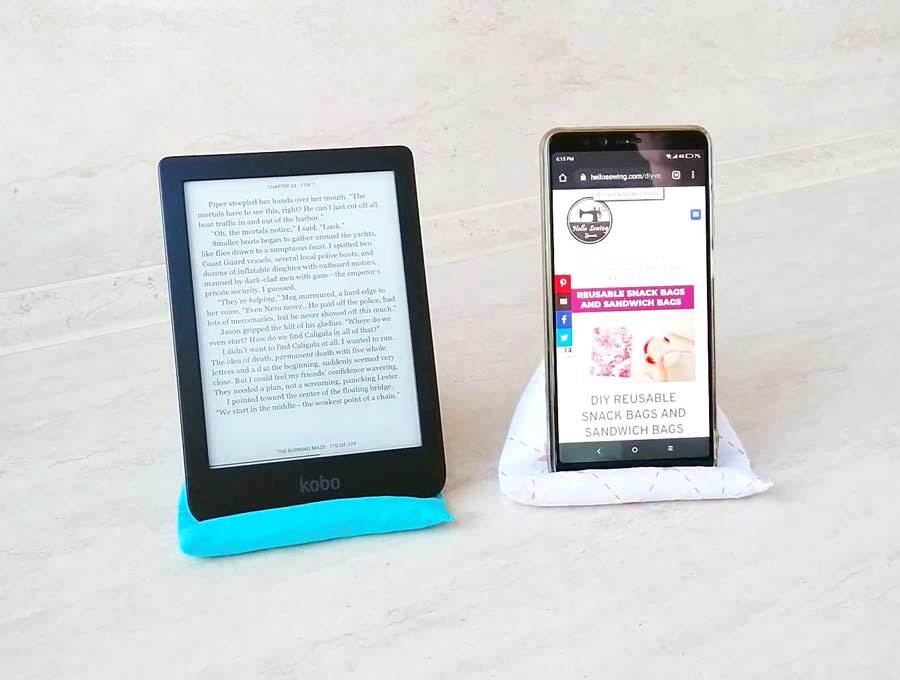 So he can enjoy watching videos handsfree. This is super quick and easy father's day gift to sew and all you need to make it is a small piece of fabric, stuffing and 1/2 a cup of uncooked rice.
Most dads love getting into some handiwork with the help of YouTube, but it's hard for them to hold the phone as they watch a tutorial and work simultaneously, and that's why this neat and practical phone holder pillow that is in the shape of a pyramid and can hold a smartphone firmly in place and secure can be a splendid DIY present for dad.
Canvas Tool Roll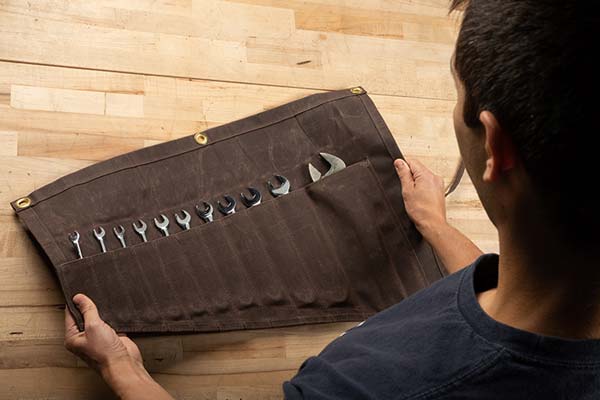 Great gift idea for the handyman in your life.
Help your pop keep his tools organized and all together in one place with a fabric roll DIY for dad that has multiple upright pockets of different depths due to the bottom edge that is diagonal, making it ideal for storing wrenches of all sizes, hung on the three grommets in his workshop or rolled up and tied shut with fabric ties on it, ready for action on the go.
Custom tool roll tutorial via Sailrite
Reversible bucket hat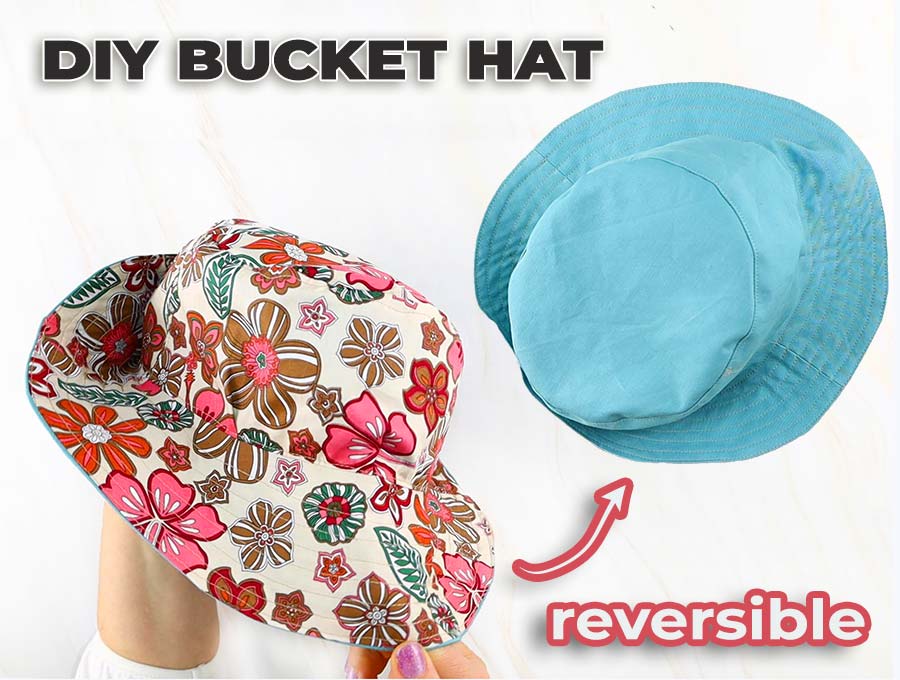 If your #1 man loves fishing, gardening or hiking, he will surely appreciates this reversible bucket hat.
Somehow, at one point in time, the bucket hat became one of the official dad clothing pieces and their personal favorite headwear, so if you choose to surprise your old man with one of those that's also reversible and almost as if it's two hats in one, he'll surely enjoy the gift and wear it during fishing, BBQ, relaxing time by the pool, and all other dad activities.
Bucket hat tutorial and pattern
Beer Koozie
"You are the COOLest dad"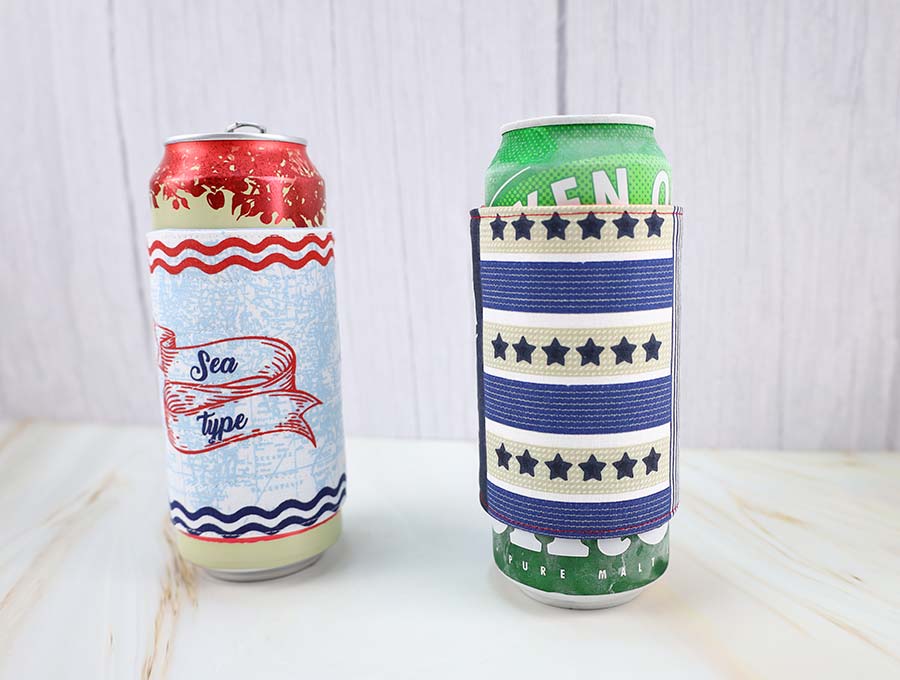 Every man hates it when his beer gets warm from his hand, especially fathers because they work hard and their seldom rest periods can become ruined by tepid beer, but not if you give him the perfect DIY gift for dad, this awesome fabric coozie that will keep that can icy until it's completely empty.
Homemade BBQ Apron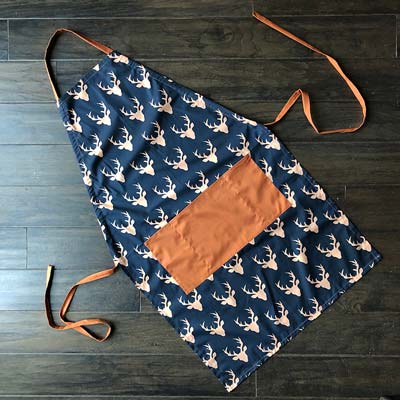 Help your papa stay clean and safe from oil splashing as he cooks with a simple but wonderful gift of an apron made of fabrics in two colors, with a thin neck strap, a behind-the-back fabric ties at the waist, and a useful large pocket at the belly.
BBQ apron tutorial via BrotherSews
Laptop sleeve in ANY size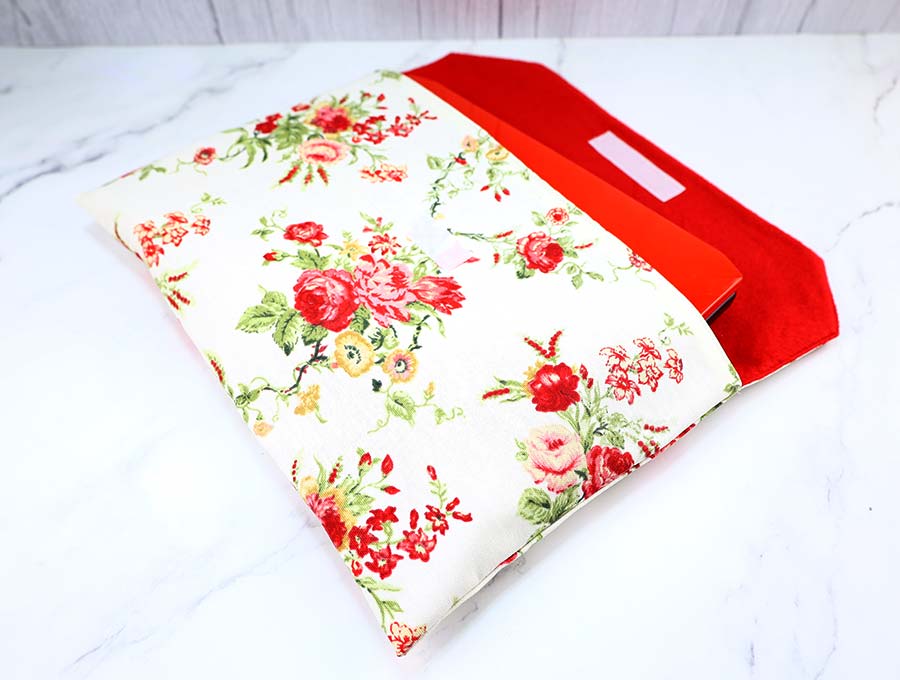 If you have a tech-savvy dad, this fabric laptop sleeve with a flap closure that has velcro strips on it and does a great job at preventing scratches could prove to be one of the best DIY father's day gifts you could give to him and make his week much better with a thoughtful present.
Glasses case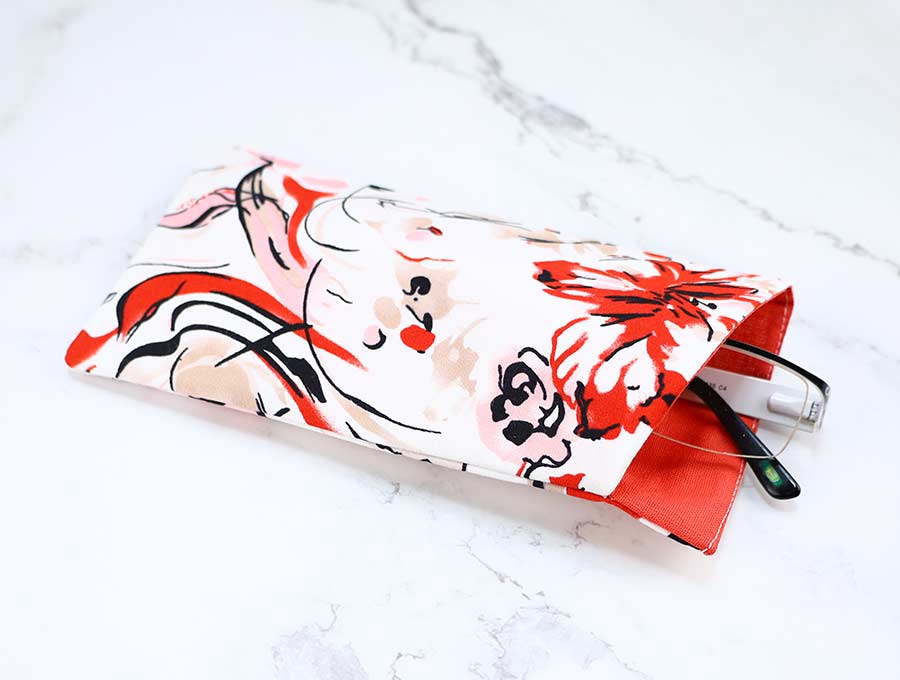 For some mysterious reason, most fathers who wear glasses treat them like rocks and tumble them all over the house, backyard, car, and other places when they're not on their heads, and that is why this fabric holder for glasses is a must-have for such fathers since it will keep the glasses protected from damage during the perils they go through.
Glasses case pattern and tutorial
Cable keepers
Here's a DIY dad gift your mom will most likely enjoy the most because it will make the house a bit tidier, small fabric strap pieces with curved corners and velcro on their opposite ends that he can use to keep all of the cables like charges and power cords tightly wrapped without the possibility of getting entangled or spread all over the place.
Fabric drink coasters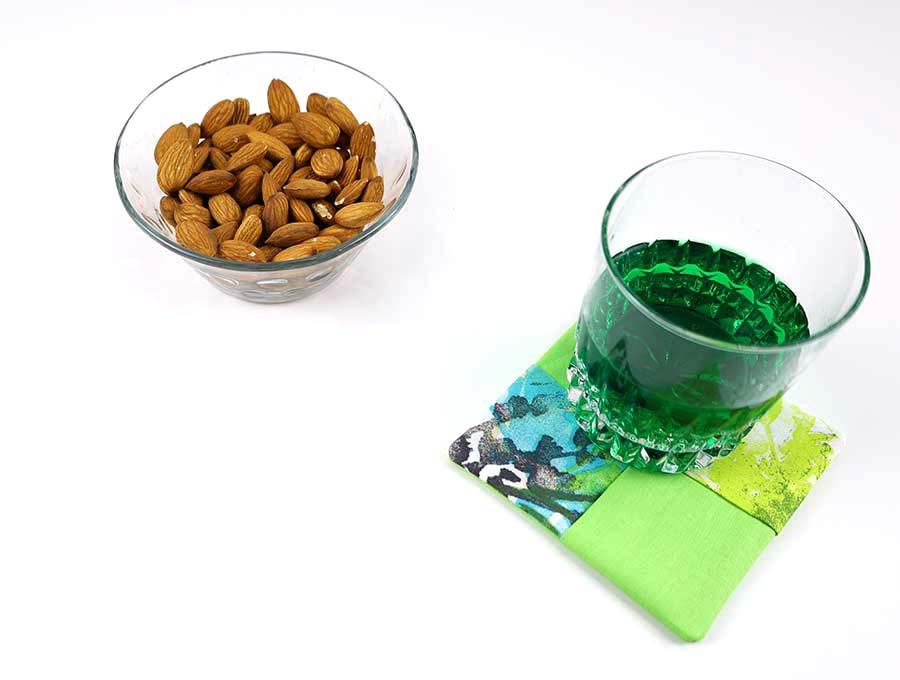 This is one of the sewn gifts for dad that will keep him away from trouble with mom, a fabric coaster made of four squares in three different colors joined together to form a larger, checkered square that will prevent the appearance of glass rings on the table.
Remote control caddy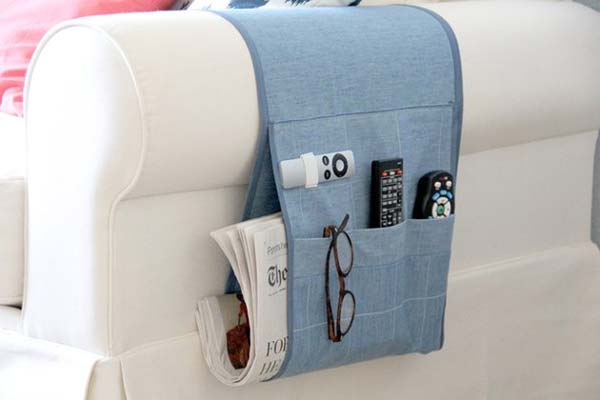 Here comes a great DIY gift for dad birthday that the whole family will get to enjoy, a fabric holder that goes over the armrests of chairs and couches and holds stuff like glasses, remote controls, a phone, and even a magazine nearby at all times inside the multiple pockets it has.
Armcoach caddy for remotes via MeSewCrazy
Lunch bag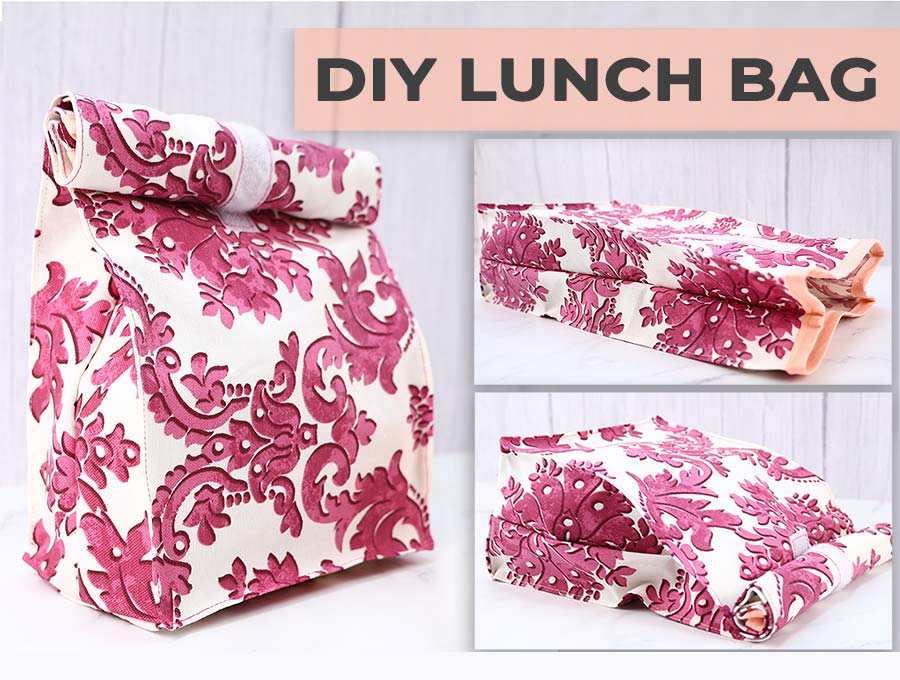 Make sure your pops has regular lunch when he's at work with the help of this sandwich holder that features a flat and wide bottom to keep the meal in one piece, and a roll-up top bit with a velcro closure solution.
Vaccination card holder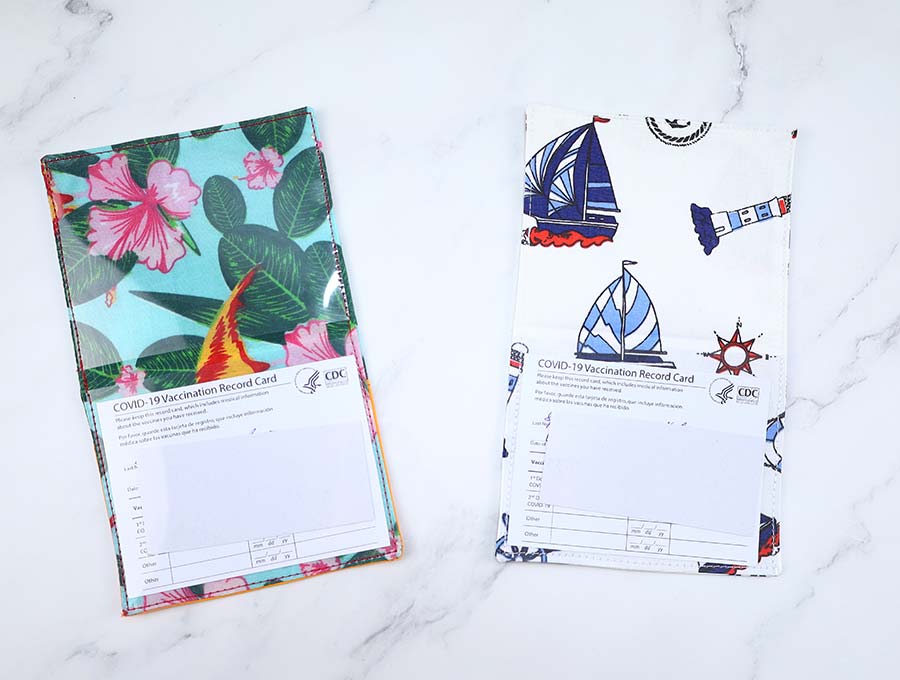 It's a well-known fact that all our dads usually tend to forget to bring important documents with them to vacations, doctor appointments, banks, and such, hence it's s good idea to give them these vaccination card holders that have one transparent side and can fit two vaccination confirmations so you don't have to worry if they could enter the place they're headed to
Immunization card holder tutorial
No-fog face mask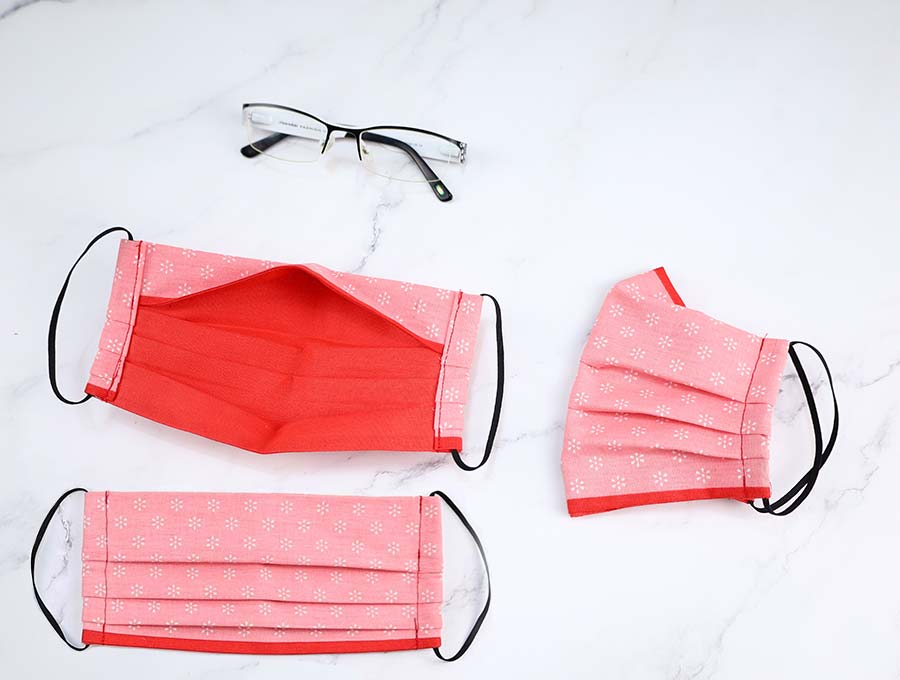 Face masks can be a bother for people with glasses because they make the eyewear foggy, but this one with pleats and ear straps has a special bit that goes onto your nose bridge and prevents the fog from appearing, making this one of the best gifts for dad DIY version.
Monogrammed Leather Key ring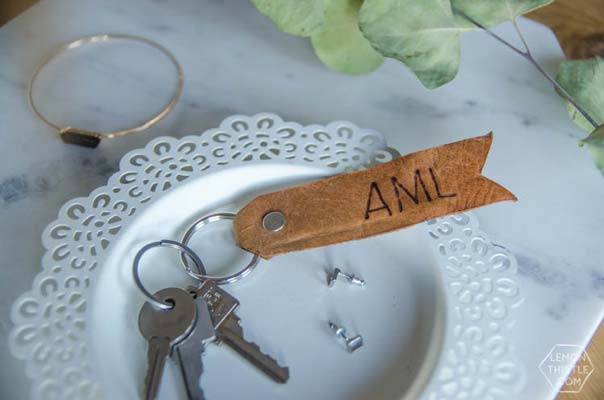 Fathers don't want grand expensive gifts from their kids, they prefer small ones that come from the heart like this keychain with a leather strap that has an arrow tail end and monogrammed letters of your choice on it to make him remember you whenever he takes his keys out.
Monogramed leather keychain via LemonThisle
DIY passport holder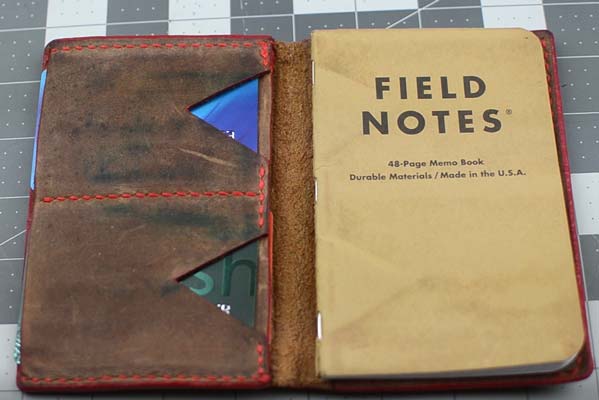 For all those who travel abroad often, here comes a practical solution for the passport storing issue, a lovely leather wallet that will keep the traveling document safe and sound in its pocket, together with your cards and ID in the other two pockets it has.
Passport holder step by step via Instructables
Bow tie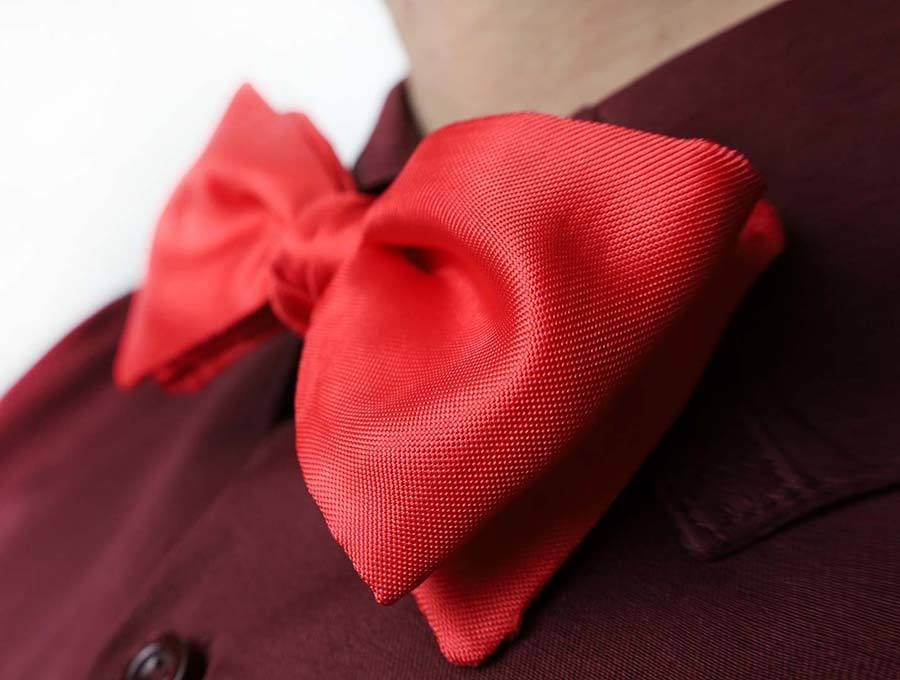 Give your dad something he'll get to wear on a daily basis with this bow tie pattern that offers you an opportunity to make four different types of bow ties, one for each occasion, from casual, over semi-formal, to classy and serious events like galas or balls and weddings.
Bow tie pattern with 4 different shapes
Leather gift card holder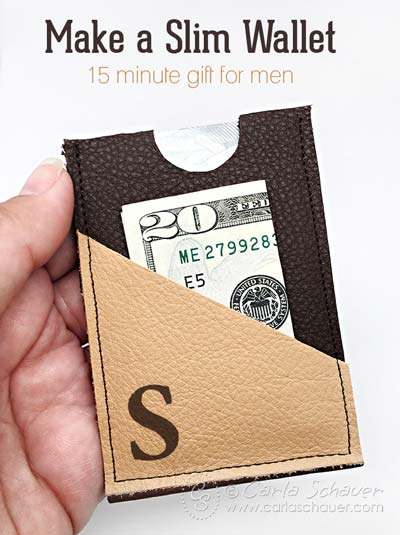 If you don't know which of the DIY daddy gifts to give to your pops and want to just give him money or season tickets for his favorite team, do it the right way, place them into this fancy leather gift card holder that has a diagonally cut pocket and looks elegant and high-class.
Slim gift card holder via CarlaSchauer
 II. Things to DIY for DAD (no sewing required)
Fill in the blank printable fathers day cards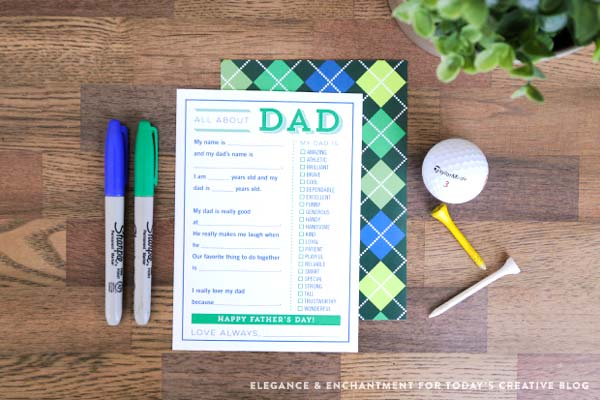 Draw out a couple of wholesome laughs from your dad with this fun card that has a series of answers you fill out and show your dad what he means to you humorously yet with affection and care because that's what dads are all about, silly jokes and an abundance of love.
Fill in the blank father's day cards via Today's Creative Life
That ends the part of my work in this, the rest is up to you and I sincerely hope you'll make the perfect DIY gift for your dad and make him happy and proud that he's your father. Don't forget to include some steaks and beers in the present too but be careful not to make him cry with joy. Have fun sewing the gift and spending time with your dad!