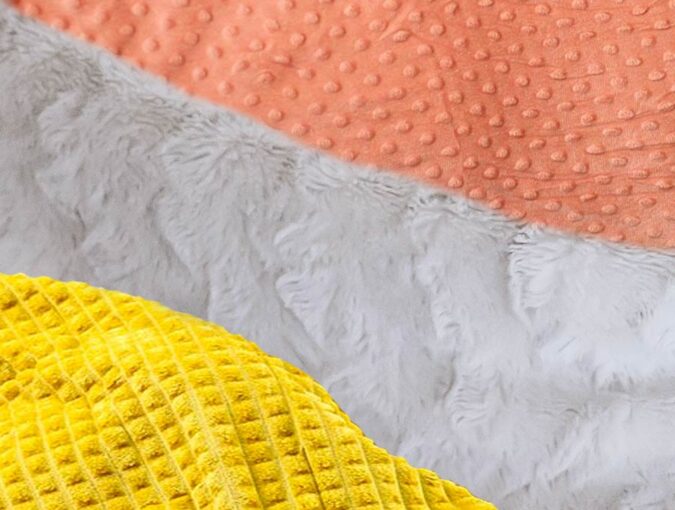 How to Sew Minky Fabric – My Clever Tips and Tricks
Minky fabric has become a firm favorite due its softness and cuddliness, but to get a perfect finish on items you sew with this versatile fabric you need to know some tips and tricks. We show you what to do in easy steps with our visuals and our tips on sewing minky like a professional. Minky fabric comes in different textures, from a cuddly lower pile to a luxurious thick pile. It also comes in different widths to accommodate all your sewing projects – from the tiny, like a hand-held stuffed toy for a baby, to an enormous double bed throw. The digital prints are varied, ranging from mermaids to mushrooms, fish to flowers and unicorns to the universe.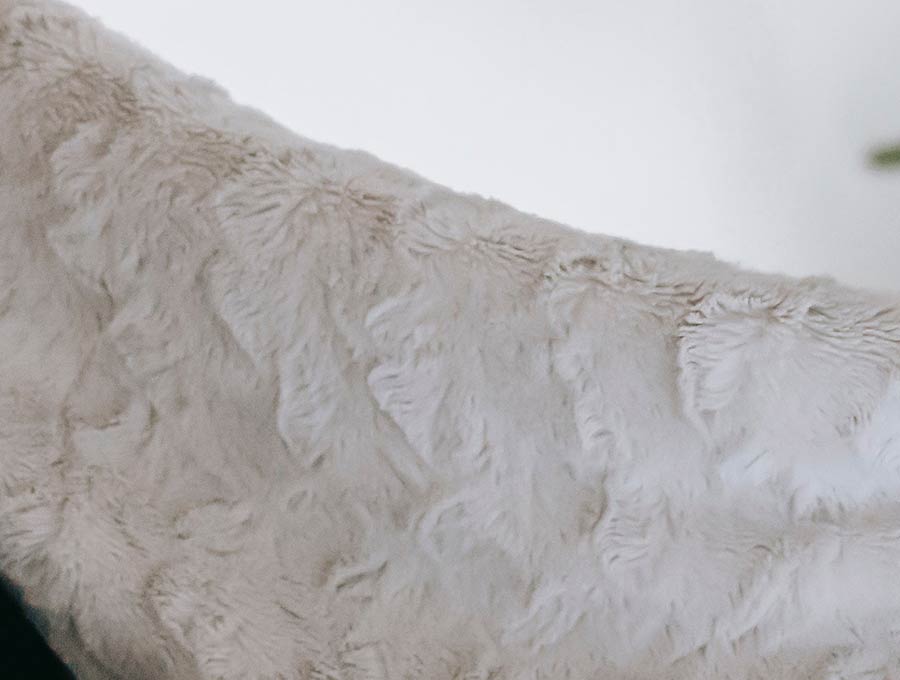 Minky fabric is a versatile, soft, and durable fabric that can be used for a variety of sewing projects and is perfect for making baby items, blankets, and stuffed toys. While it may require some extra care when ironing and sewing, with the right precautions and techniques, you can create beautiful and long-lasting creations with Minky fabric. Never used Minky fabric before? Consider giving it a try, and you might be surprised at how luxurious and comfortable it can make your projects feel.
What is Minky fabric?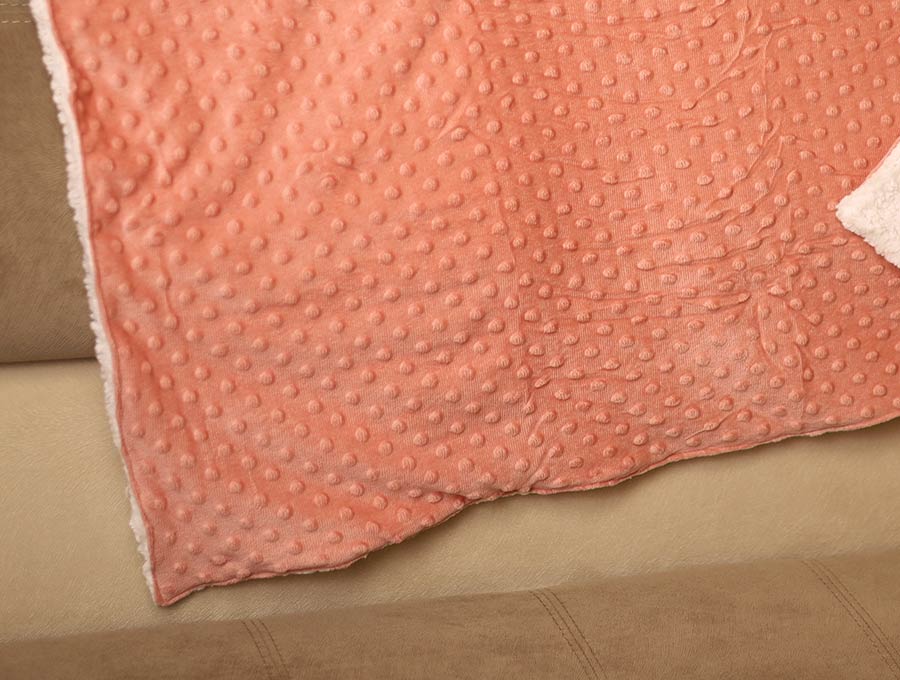 Minky fabric is a type of plush fabric that is made of 100% polyester fibers. It is a knit fabric that has a pile on one side, which gives it a soft and fuzzy texture. Minky fabric is available in different colors and prints, and it is often used for baby products such as blankets, crib sheets, and stuffed animals. Minky fabric is also used in home decor items, such as throw pillows and blankets.
Is Minky fabric difficult to work with?
Minky fabric can be a bit challenging to work with, especially for beginners. The pile on the fabric can make it hard to cut and sew accurately. However, with practice and patience, you can master working with Minky fabric. Some tips for sewing with Minky fabric include using a walking foot, reducing your stitch length, and using a ballpoint needle. You can also use clips instead of pins to avoid leaving marks on the fabric, but we explain exactly what to do in this article.
What are the benefits of using Minky fabric?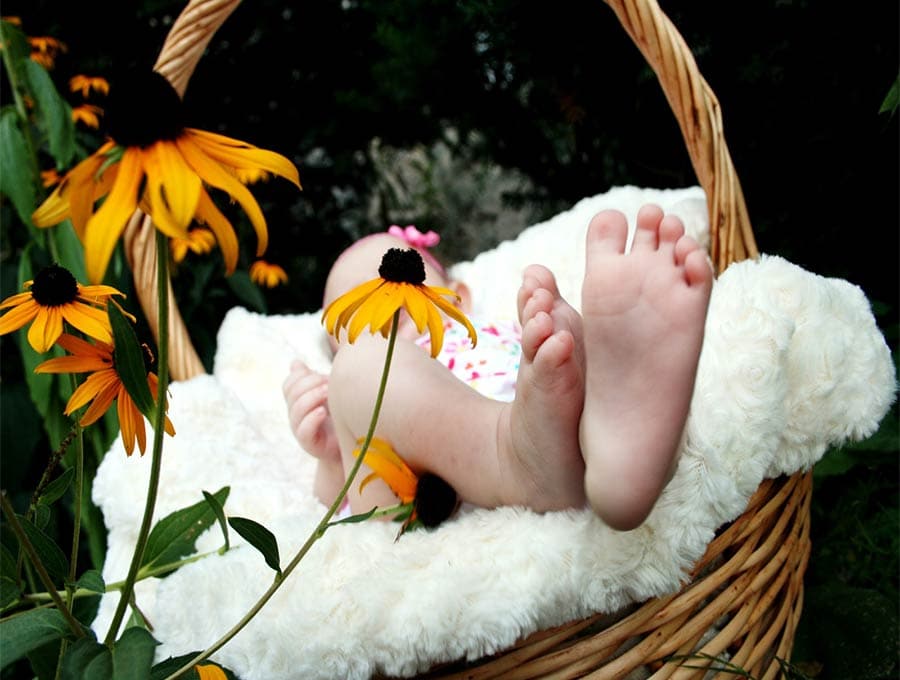 Minky fabric has several benefits, making it an excellent choice for baby items and soft toys. First, it is incredibly soft, making it perfect for snuggling up with. It is also durable and can withstand repeated washing and use. Minky fabric also comes in a variety of colors and prints, making it easy to match with any decor or style.
How to care for Minky fabric?
Minky fabric is easy to care for and can be machine washed and dried. However, it is essential to wash it in cold water and on a delicate cycle to avoid damaging the fabric. You should also avoid using fabric softener, as it can cling to the fibers and make the fabric less soft. When drying Minky fabric, use a low heat setting on your drier, or air dry to prevent shrinking or melting.
What Can You Sew with Minky Fabric?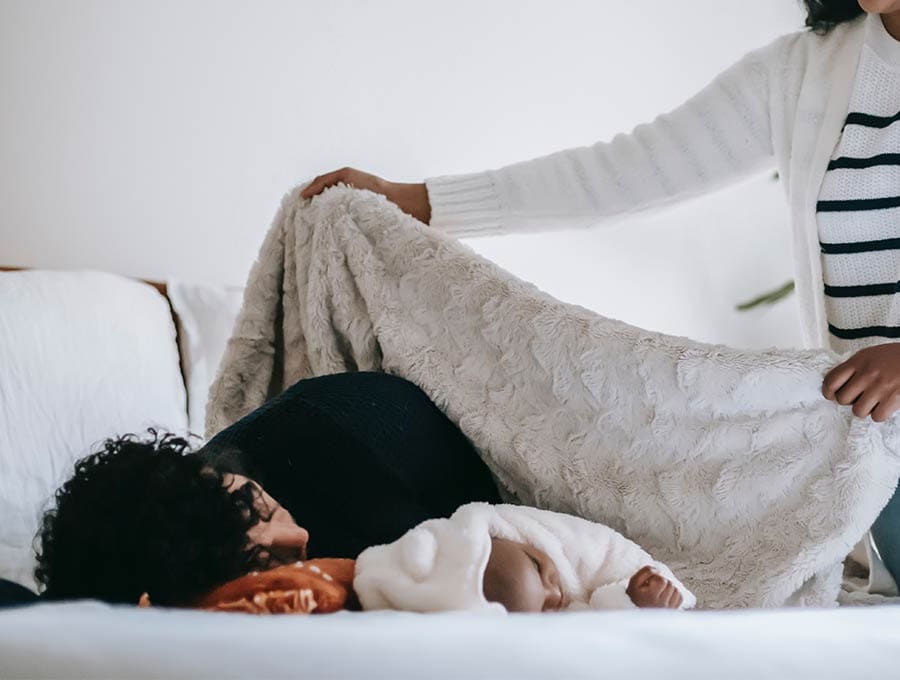 Because the fabric is so cuddly soft it is ideal for items used by babies and toddlers. The fabric gives little ones a sense of security and can be used for coverlets, crib blankets, baby sleepsacks, clothing and soft toys. People of any age will enjoy the feel of Minky fabric – so onesies for kids and teens will be popular. Then, you can create hats, scarves, tops and pants. Knee blankets are great for the elderly too.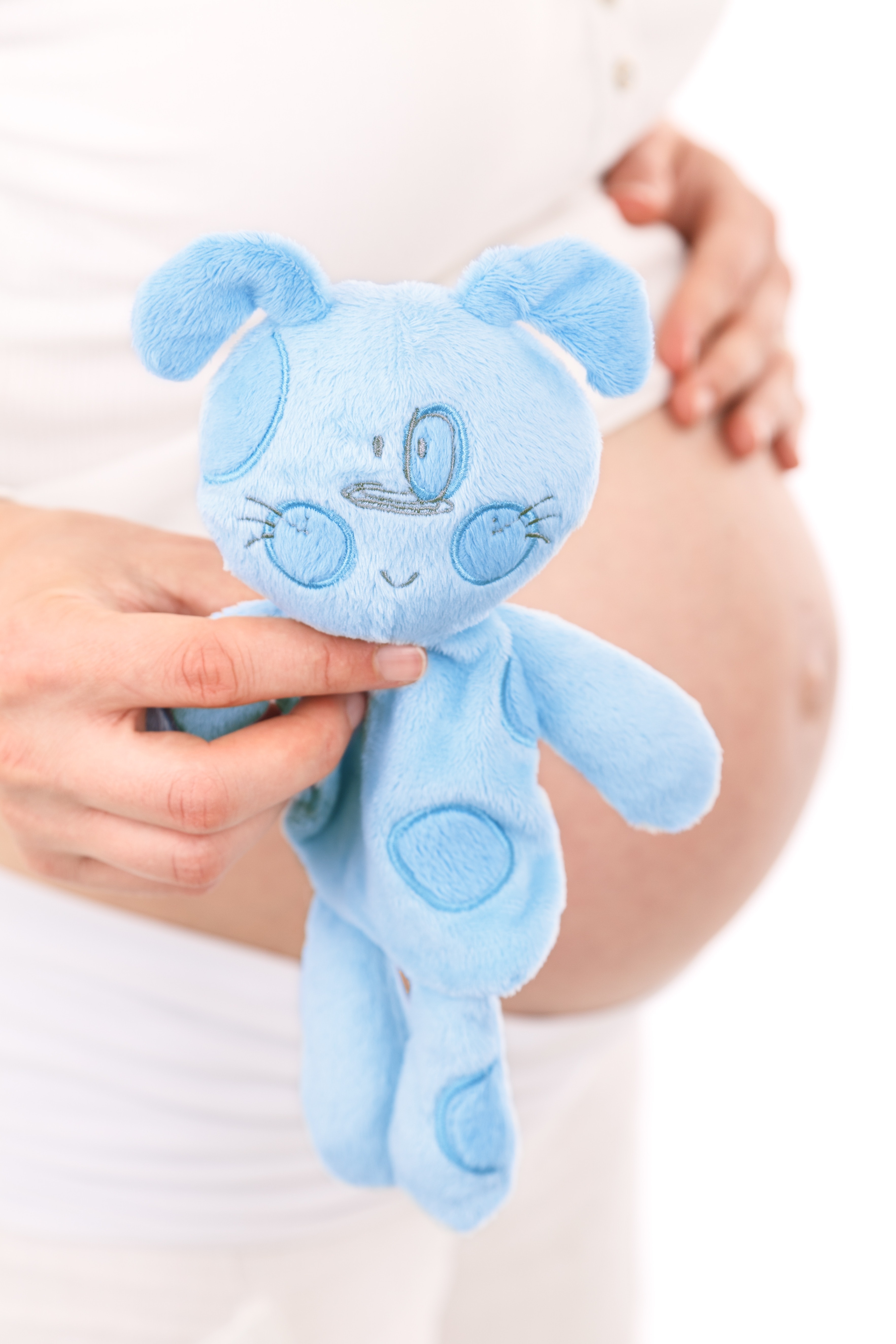 Where can I buy Minky fabric?
Minky fabric is widely available in fabric stores and online retailers. You can choose from different colors and patterns, making it easy to find the perfect fabric for your project. Some popular brands of Minky fabric include Shannon Fabrics and Michael Miller Fabrics.
10 Top Tips for Sewing with Minky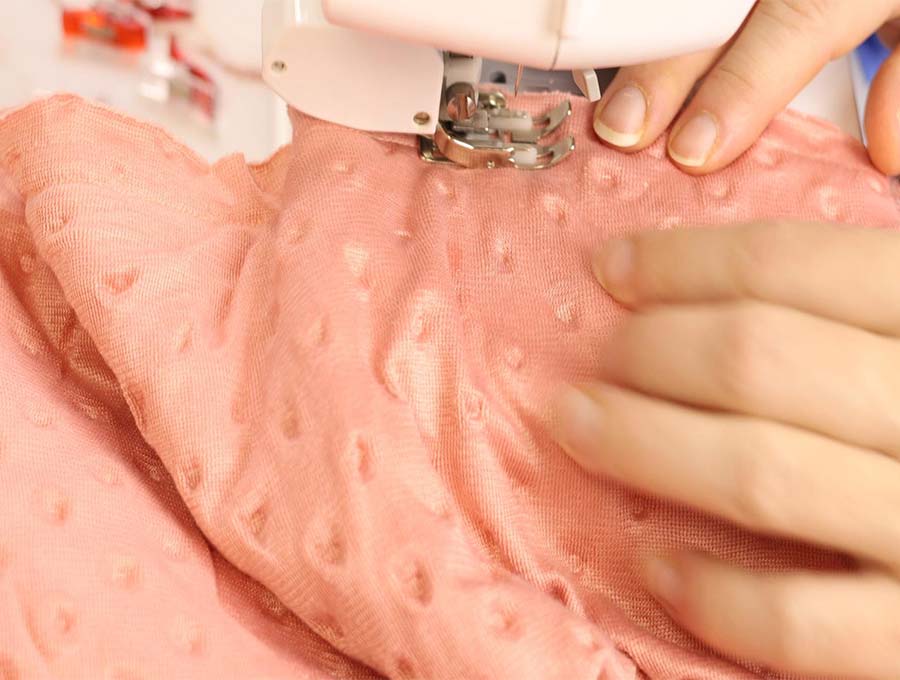 It is important to mark the Minky fabric before cutting it so you can ensure that the pattern pieces are correctly cut to size considering the fabric can be a bit stretchy. First lay out your fabric on a flat surface, then mark using a ball point pen or a permanent marker on the back of the fabric. These will ensure the fabric doesn't pull skew as you mark.
Cut Minky fabric with a rotary cutter, either hand held or an electric one, or a very sharp pair of scissors with a point tip and blades that are not too long. For the deeper pile Minky fabric a craft knife is a better option – just ensure you have a self-healing board underneath, and if necessary use a quilter's ruler with its slightly adhesive back to hold it in place as you cut. Curves and smaller pieces are best handled with scissors.
Getting rid of the fluff on the fabric pieces is easy – wet a washcloth or hand towel and throw it in the drier with all the Minky pieces you have cut for your project – let them tumble around for a bit on a cool setting and you'll find all the fluff in the lint catcher, and will have fluff free fabric to work with when you sew.
By double pinning the fabric you will keep it stable, so as you stitch along a line and remove the pins you'll still have the second set of pins to hold the fabric together and prevent it slipping.

Lengthen your stitch to around 3.0 – 3.5mm, maybe even 4mm if necessary ensure an even feed.
Reduce the pressure on the regular machine pressure foot, or better still use a walking foot to avoid bunching.
Use a 90/14 stretch needle – this is because Minky fabric is a knitted fabric and the stretch needle will prevent skipped stitches and making holes in the fabric.
Use a polyester thread because it deals better with the knit polyester composition of Minky, and, by its nature has some inherent stretch to work with the slight stretch in the Minky. Using cotton thread will lead to thread breaks which can be highly annoying when sewing.
Basting spray will help to keep the fabric smooth and in position when you are sewing pieces together or adding on binding.
When combining Minky with a different type of fabric allow for a larger seam allowance so you can trim it neatly after sewing.
MINKY FABRIC FAQ: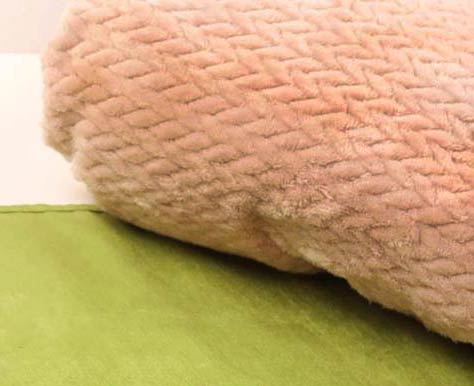 For those who are new to using Minky fabric, there might be some questions that spring to mind. Does it fray? Can it be sewn with a regular sewing machine? And most importantly – can you actually iron on Minky fabric without damaging it? Let's dive in and answer these questions!
Q: Do You Need to pre-Wash Minky Fabric before sewing?
A: Generally, Minky fabric doesn't shrink in the wash, so it's not necessary to pre-wash unless you want to remove any manufacturing residue. However, it's always best to follow the directions on the fabric label just in case.
Q: Can You Iron on Minky Fabric?
A: The short answer is that you can iron on Minky, but with some precautions. Since Minky is made of synthetic fibers, it can melt under high heat, so it's best to iron on a low heat setting and use a pressing cloth. Also, be sure to never touch the iron directly to the Minky fabric – use a pressing cloth or a layer of muslin cloth for added protection.
Q: Does Minky fray?
A: The answer is yes, it can fray if the fabric edges are not finished properly. To prevent this, use a serger or a zigzag stitch to finish the edges. You can also use a fray check solution to further strengthen the fabric edges.
Q: Can you sew Minky with a regular sewing machine?
A: One of the benefits of using Minky fabric is that it's relatively easy to sew with a regular sewing machine. However, keep in mind that Minky fabric can be stretchy, so it's important to properly stabilize the fabric before sewing. You can use double pins or clips to secure the fabric in place, or use a spray adhesive like 505 Spray and Fix for added stability.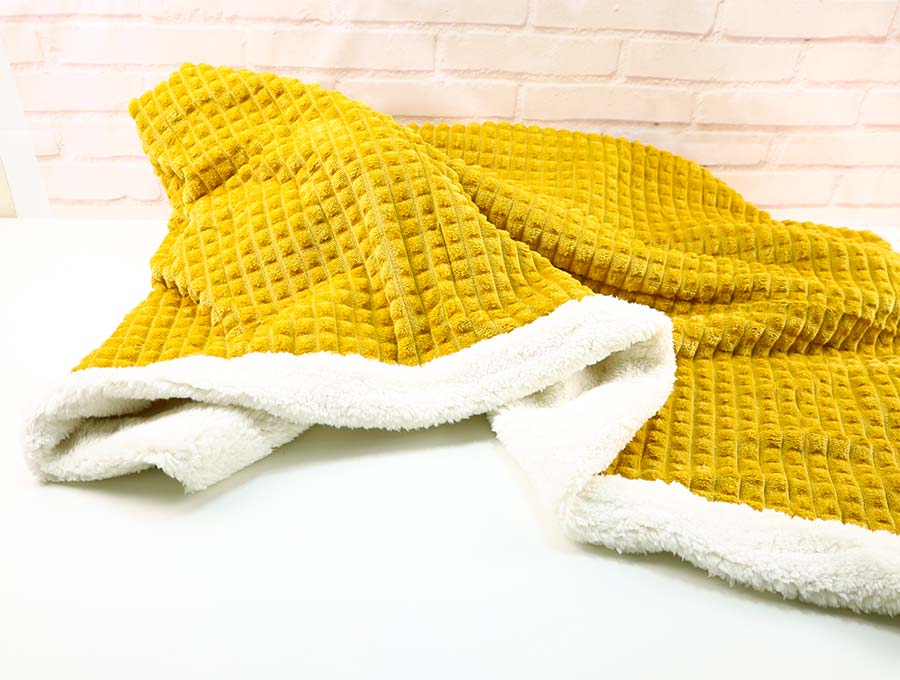 Q: What is the best stitch for sewing Minky?
When it comes to choosing the best stitch for sewing Minky, a straight stitch or a narrow zigzag stitch often works well. Be sure to use a ballpoint or stretch needle when sewing Minky as they are designed to prevent the fabric from snagging or tearing.
Q: How do you keep Minky from stretching when sewing?
A: To keep Minky from stretching when sewing use a walking foot, which helps to evenly feed the fabric through the machine. You can also try using a lower presser foot setting and a shorter stitch length to prevent the fabric from stretching or bunching up.
Minky fabric is soft and cuddly and is becoming increasingly popular among sewers and quilters, especially those who make baby items, blankets, and stuffed toys. Minky fabric is known for its luxurious feel and durability. However there are some things you need to know about working with Minky and in this article we covered everything you need to know about the fabric. If you enjoyed learning all the tips and tricks to sewing with Minky then please hit the subscribe button to have comprehensive articles on sewing with various fabrics as well as the latest sewing projects delivered straight to your inbox.