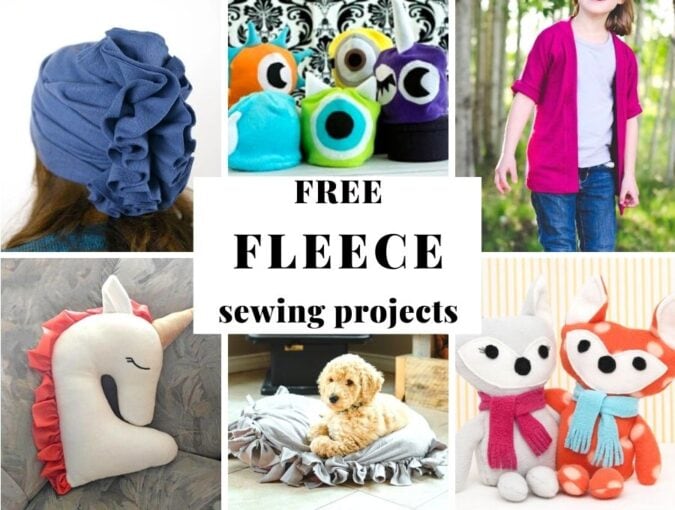 20+ Fleece Sewing Projects and Ideas You Can Whip Up Quickly
Fleece is so easy to work with and feel so good against the skin. There are plenty of projects you can make using fleece and I wanted to share with you a collection of my favorite. You will find easy fleece sewing projects for beginners and advanced sewists alike. Hats, scarves, ponchos, cardigans, toys and many many more. Check them out below!
Leftover Fleece Sewing Projects from other Designers
Fleece pocket scarf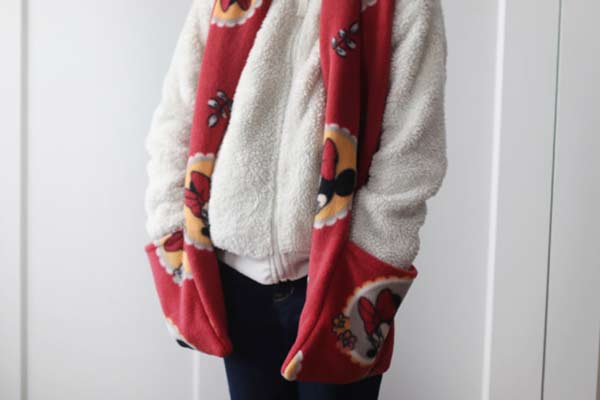 The ultimate winter accessory, this practical and beautiful long scarf that has deep pockets at each end can keep your neck, face, and hands warm simultaneously. This pattern is advertised as a kids' scarf but you're more than welcome to make it for adults too because let's be honest, who wouldn't want to have this cool thing in their wardrobe?
Fleece football hat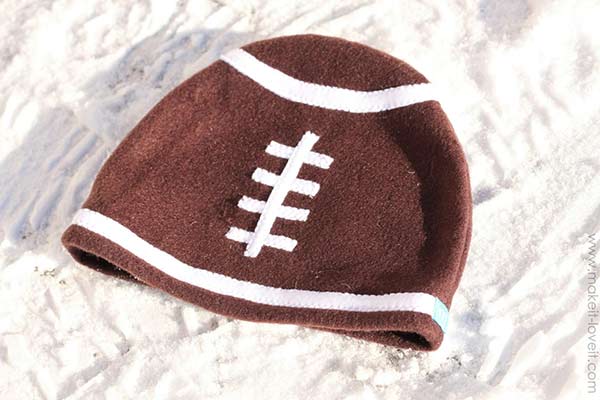 Surprise your loved ones who love that favorite American pastime called football with this adorable hat that's shaped like the famous pigskin ball! You'll need a fleece in two colors, one for the ball body and the other for the top and bottom circumference stripes and the characteristic laces on the center of the hat.
No sew pet bed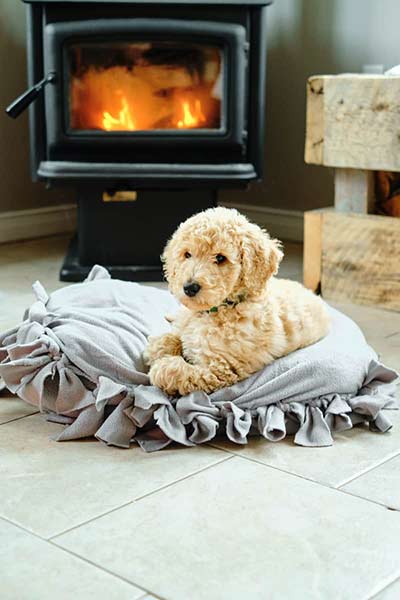 Make your furry best friend a brand new comfortable bed out of an old pillow and a fleece blanket without even firing up your sewing machine. Wrap the blanket around the pillow, slice the edges to make them fringed and then tie those fringes together to finish the bed.
Monster felt hat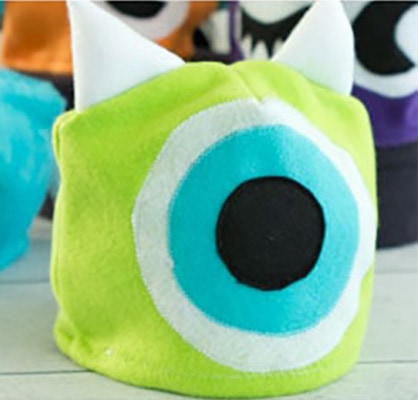 If your kids love monsters go ahead and surprise them with these monster hats in a few different variations, depending on the monster you're aiming for. You can make it with one or two large eyes, with or without horns, or even in the shape of the well-known Minion monster.
by Fleecefun
Felt flowers
These fleece flowers are great decorative pieces for everything from the dining table, over living rooms, to clothes and clothing accessories. Choose from 6 available flower types, chamomile, rose, rosebud, cosmos, sunflower, and baby's breath. Sewing these is a bit meticulous but worth it because the result is wonderful.
Stuffed fox toy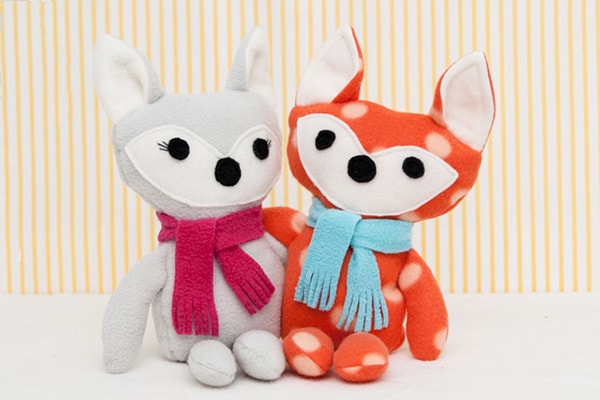 Give your kid a new plush fox best friend that's about as big as a small dog, has an adorable little face with round eyes and nose, as well as cute fox ears. The fox buddy has a rectangular body, round legs, arms, a tail, and even a tiny scarf tied around his neck.
Mermaid tail blanket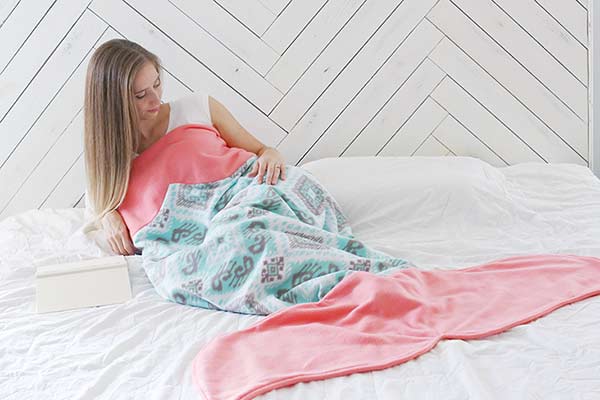 Get ready to snatch some sailors as you turn into a mermaid with this comfy blanket that's shaped like a mermaid tail. It's like a sleeping bag but more fun and much prettier, you just snuggle into it and enjoy the warm and soft embrace. The blanket is made of two fabrics, one for the tail and the top section, and the other for the part between the two that represents the mermaid's colorful scales.
by Sewmuchado
Fleece cat hat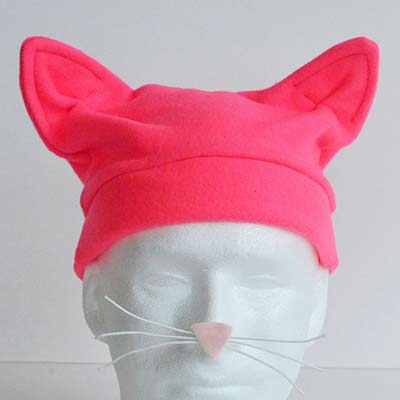 Why wear a regular, boring hat when you can wear one like this that has cat ears? The hat is more rectangular than round, it has a nice headband at the bottom and slightly pointed ears at the top corners. You can stitch optional pleats onto the ears to make them more detailed or leave them as they are, everyone will know they're cat ears either way.
by Orangebettie
Fleece cardigan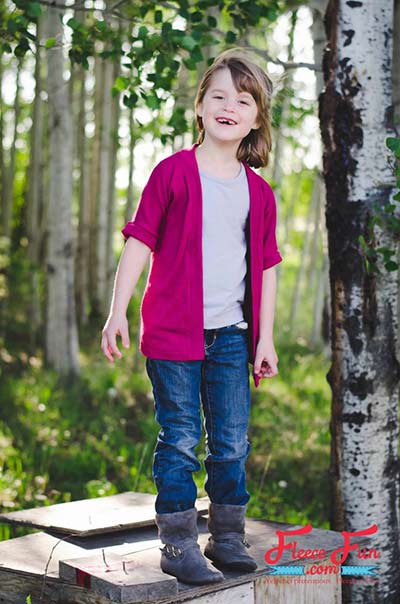 Turn your fleece leftovers into a beautiful cardigan for your little girl, featuring elbow-length sleeves with cuffs and a band finish all around the front opening. This cardigan is long enough to cover your kid's hips but not enough to bother her while she plays and jumps around.
by Fleecefun
Fleece wreath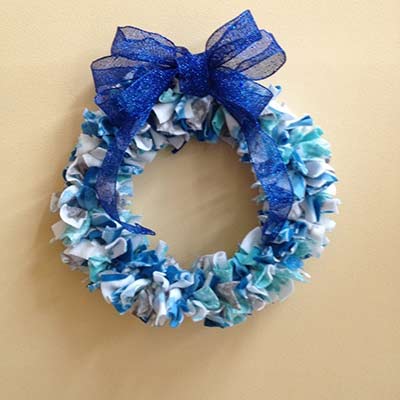 Here's a fun wreath that you can make with your kids and reuse for a couple of Christmases at least since you make it out of small fleece strips tied together over a wire. No sewing is necessary, so feel free to let your children make it as well.
HelloSewing's Fleece Sewing Projects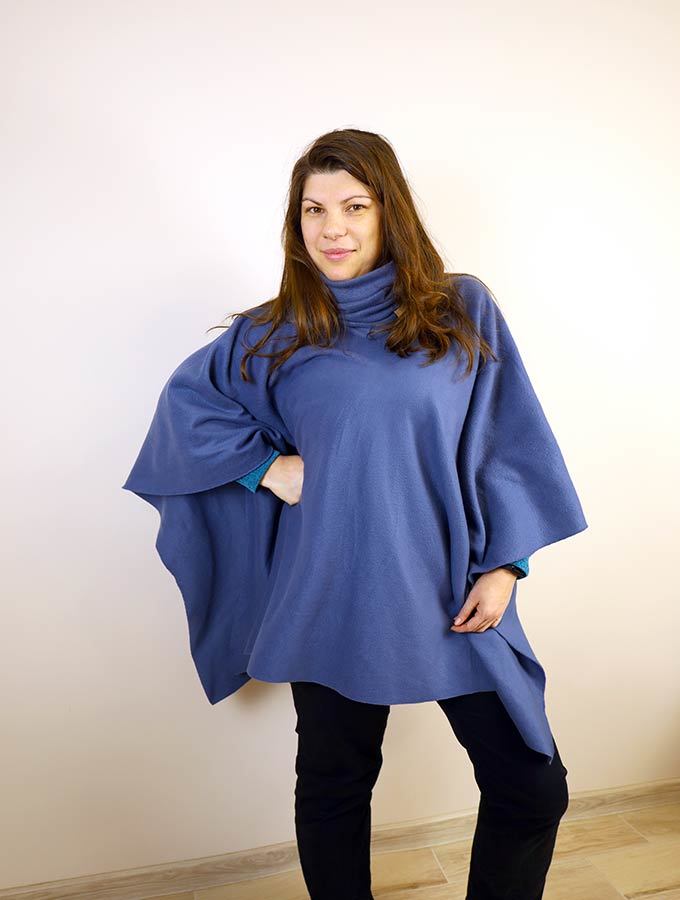 A joy to wear due to their simplicity and practicality, ponchos are one of the most comfortable garments out there, and this warm hooded poncho is no exception to that rule. It covers the entire length of your arms, while its bottom hem covers your entire behind to keep you warm even during particularly cold days.
Fleece beanie (in any size)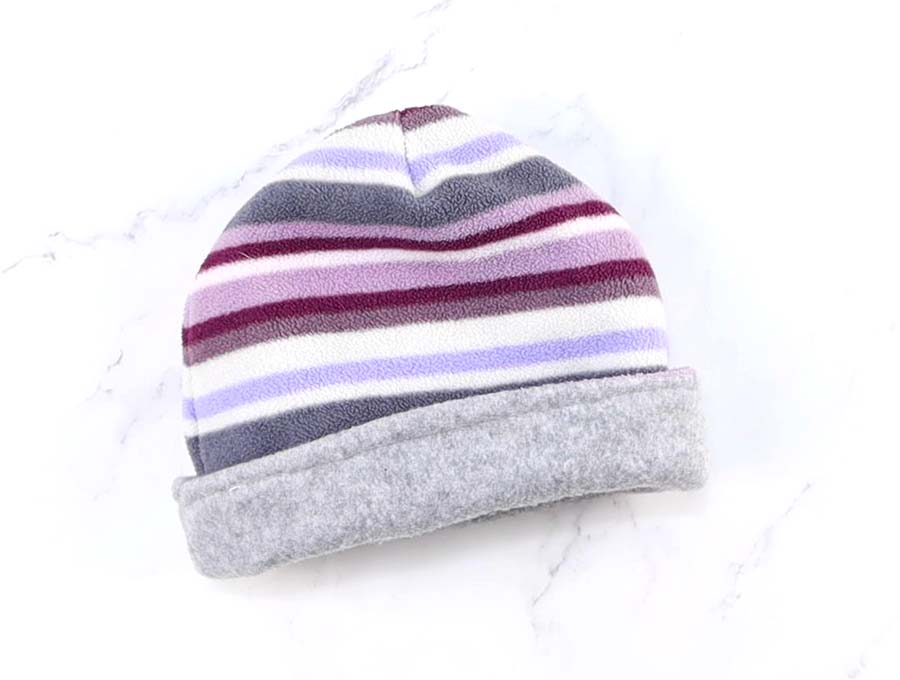 Sew two hats in one with the help of this reversible beanie hat pattern that lets you make a har that is simple, with a rounded top and a straight bottom, and is relatively easy to sew, as long as you know how to stitch fleece. Thanks to its differently colored interior, it gets a special look when you flip the bottom upward a bit to reveal the other fabric.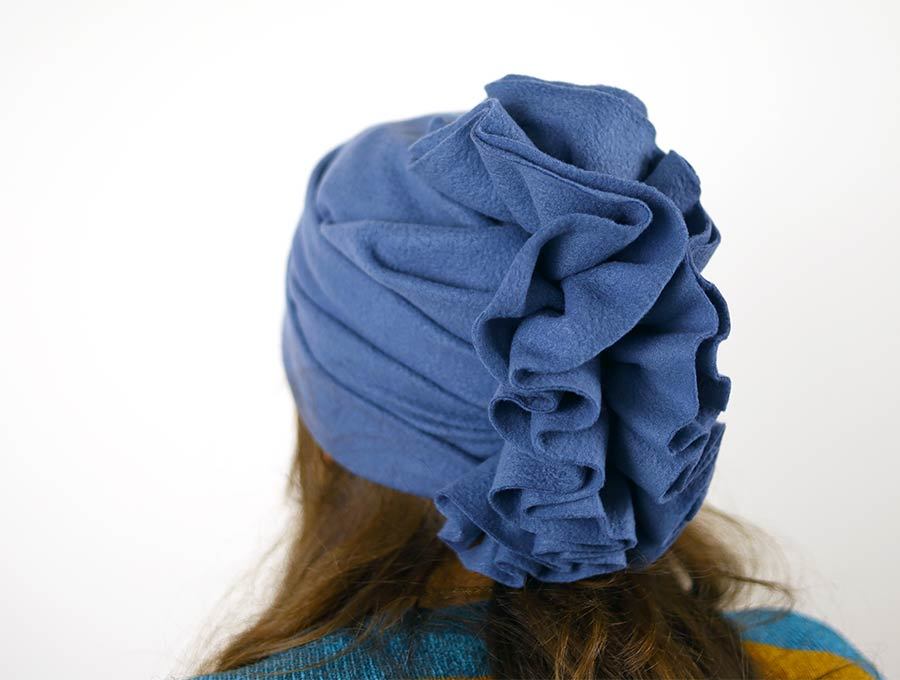 Make a hat that will keep your head warm and look stylish doing it due to its soft fleece body and trendy pleats and gathers it boasts. The front and the sides are just like those of a plain hat, but the back and a bit of the top are decorated with pleats that resemble fabric flowers or those lovely wavy clamshells.
pattern in 3 sizes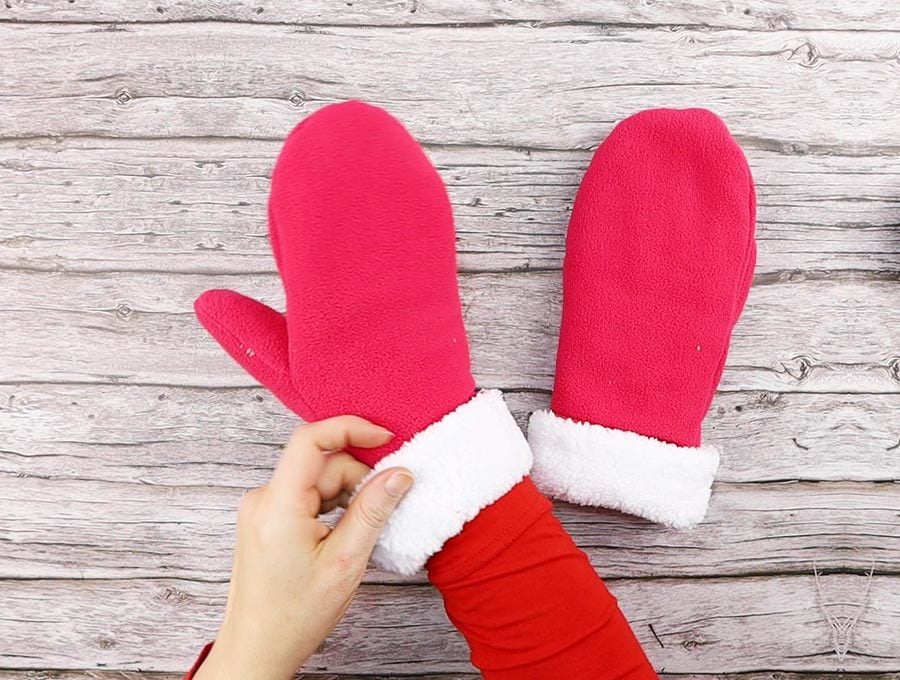 Mittens are much more comfortable and warmer than regular gloves, and these are also vastly more stylish, with their fur interior and gorgeous cuffs. The exterior is made of fleece and has just one seam going all around the body, making them quite easy to sew. Flip the openings outward to form pretty fur cuffs or leave them as they are if you desire extra warmth.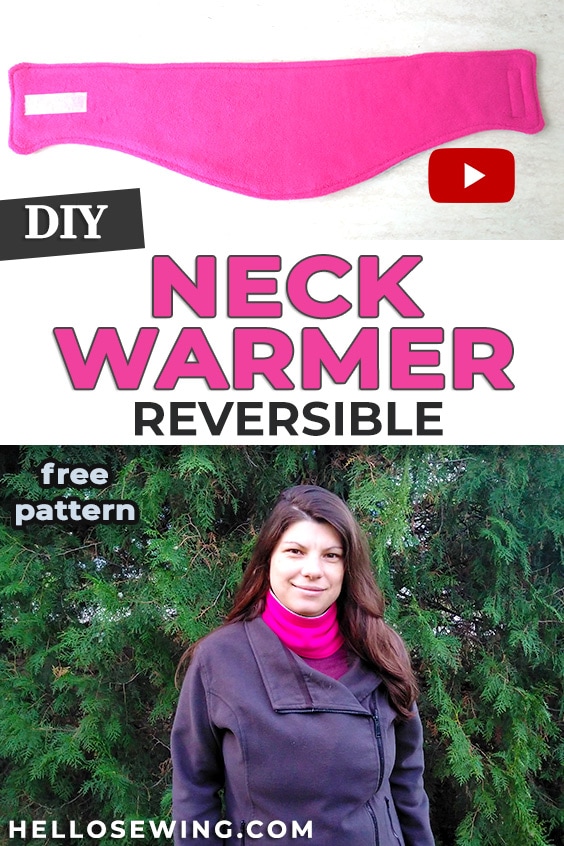 If you don't like the bulkiness and the size of normal scarves but still want to keep your neck warm, this neck warmer you wrap around your head and secure in position with velcro could make your day. The warmer is straight at the top and downward curved at the bottom so it keeps your entire neck covered and protected from the cold.
Hats ruin hairstyles but ear warmers like the one we have here with a straight top edge and sides that are a bit elongated downward to keep your whole ears covered sure won't mess up your hair. The ear warmer headband isn't only handy for warming up your ears, but also for completing your look as it's a fashionable winter accessory. And you won't overheat like you could with a hat on your head.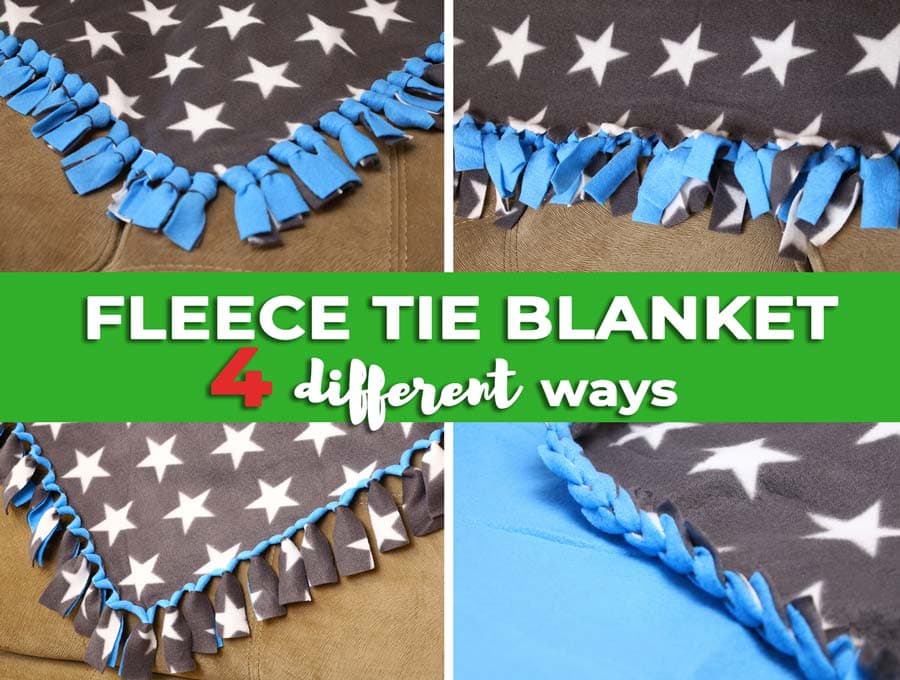 Join two fleece blankets together by slicing their edges into strips and tying them together to form a new, extra warm blanket with colorful decorative fringed edges all around. Choose one of the four methods of tying the fringed edges together, overhand knot, square knot, double loop knot, and braided edge knot.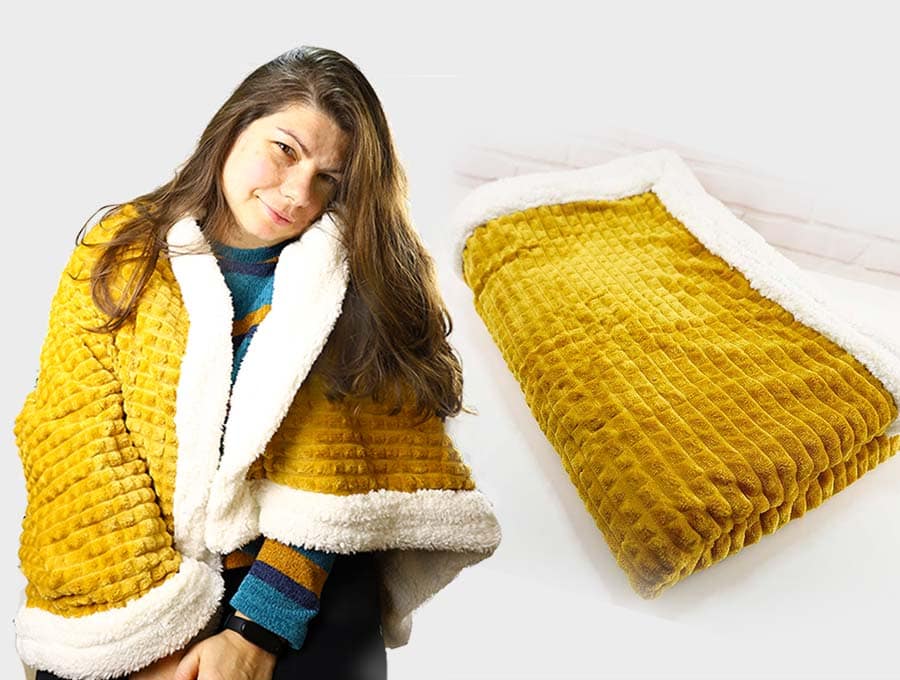 Treat yourself with a new blanket in the form of this wonderful and soft sherpa fleece blanket that has one side made of pure cotton and the other made of the characteristic fleece. The cotton side has a sharp fleece frame going around the edges, giving the blanket a dash of luxurious appeal.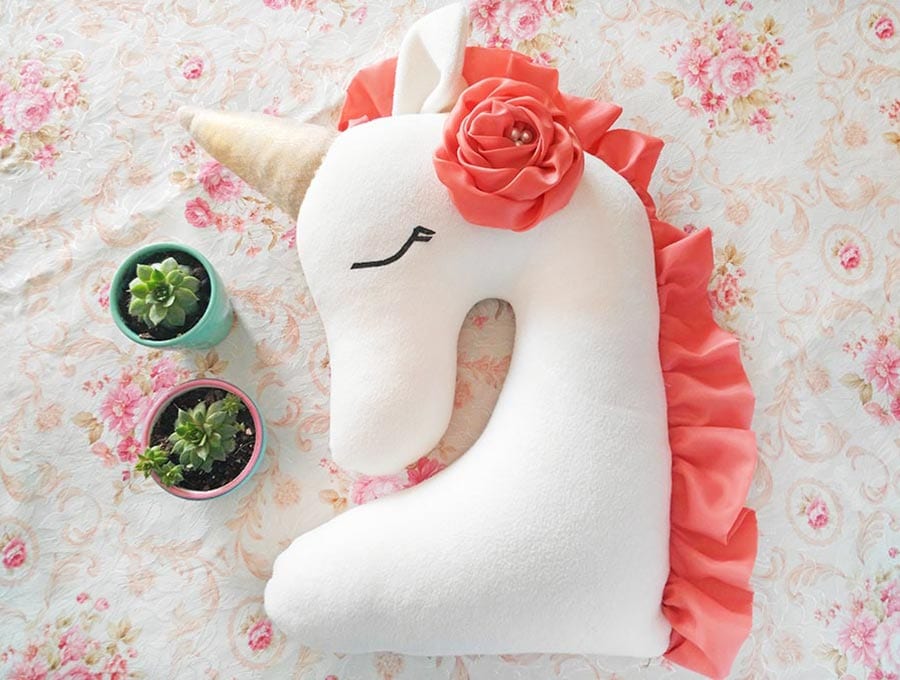 Here's an extremely adorable pillow in the shape of a unicorn head complete with a horn, cute little ears, a vibrant mane, and even a rose behind the unicorn's ear. The mane is made of a long gathered fabric strip, and the ear flower is made of the same thing but wrapped into a rose. The unicorn also has a closed eye that makes it look as if it's sleeping.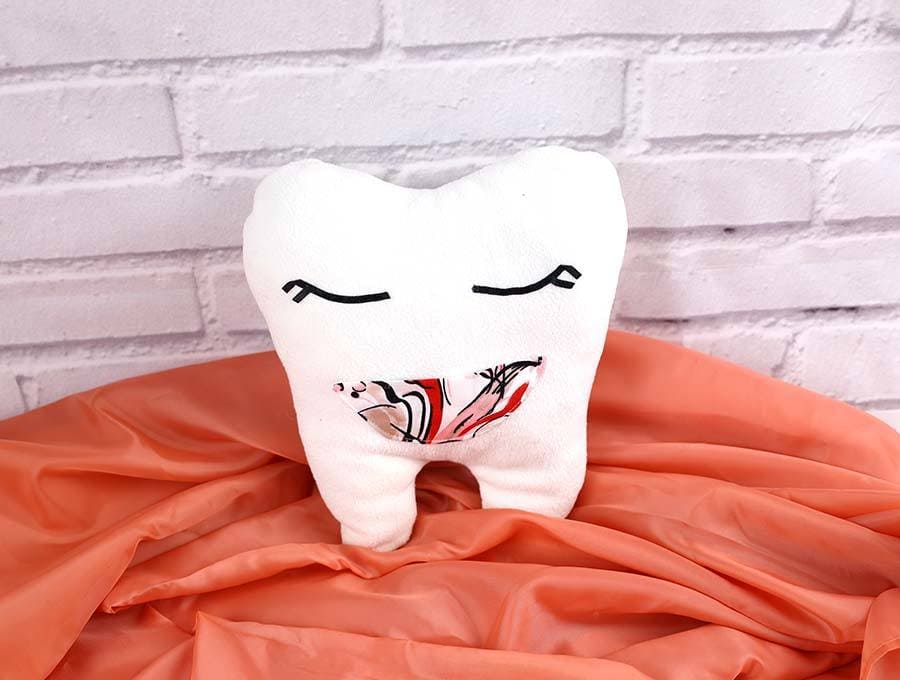 The tooth fairy doesn't have to put her bravery rewards under your kid's pillow while they're sleeping, she can just put it into the designated pocket on this lovely tooth-shaped pillow instead. Aside from the pocket your kid puts their lost tooth into to receive a reward overnight, the pillow has two closed eyes with eyelashes to complete its look.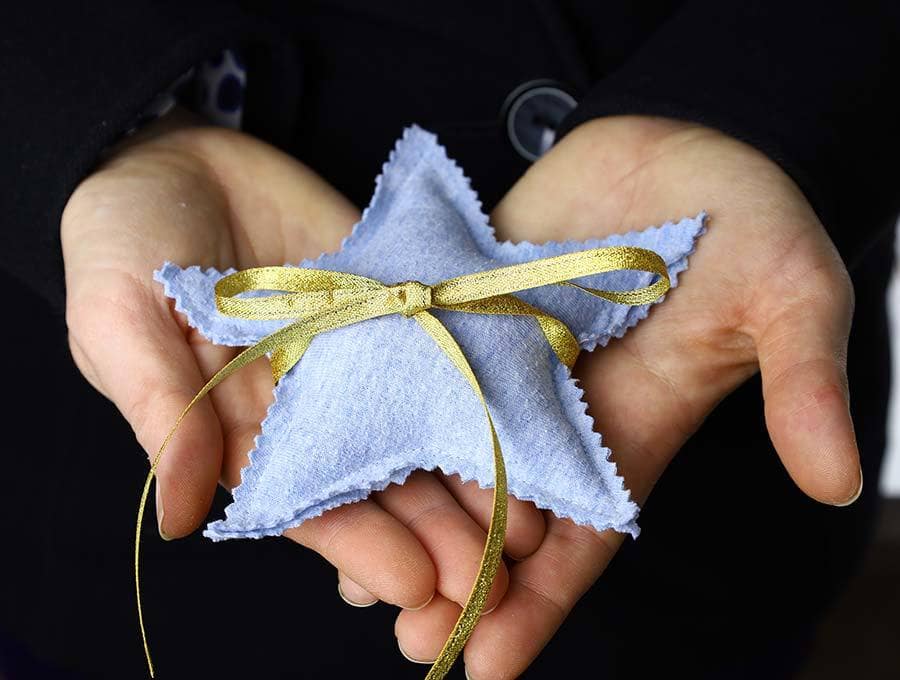 Your hands will never be cold again if you put these hand warmers filled with rice into your jacket pockets after microwaving them a bit to heat them. The warmers come in four different shapes, a star, a square, a heart, and a circle. A thin ribbon you can tie into a bow on the front of the warmer acts as a finishing decorative touch to this practical winter accessory.
Bungee cord – No-sew selvage fleece project 
Did you know that you can use the selvages or a skinny strips of fleece left over from a project? Our reader Sharon B. shared this practical project with me, and I can't wait to try it.
These have come in handy for a makeshift pet leash, make-do bungee cord, 'gentle and soft' tie for holding things together, bundling newspapers/magazines/cardboard, lashing down tarps (can be threaded easily through grommets on tarps). On handled laundry detergent/plastic milk containers, you can string several of those together to take to recycle. Strips may be sacrificial if worn, soiled, or fail in some way. Sharon has used these over the past couple of years outdoors have held up better than commercial elastic bungee cords.
Pieces can be anywhere from a quarter of an inch to an inch or so wide. Just knot the strips, end-to-end, for as long as you like.
Start with loose knots as you may wish to shorten this 'bungee strip' you are making. Or you can make a long strip, depending on application. Once length has been decided upon, tighten all knots. If segments are from different fleeces, who cares!? You can keep a couple in the car, and a couple at back door to serve as impromptu leash or rope.
Washable, practical, eco-friendly, sacrificial.
Bet you wished you had a bunch of fleece in your supplies after reading this list. All the projects are loads of fun and fairly simple, so be sure to try out as much as you can. After you do so, come back and let us know which ones turned out the best in the comments! Feel free to subscribe to our mailing list to stay up-to-date with our new projects, tutorials, lists, and more!