78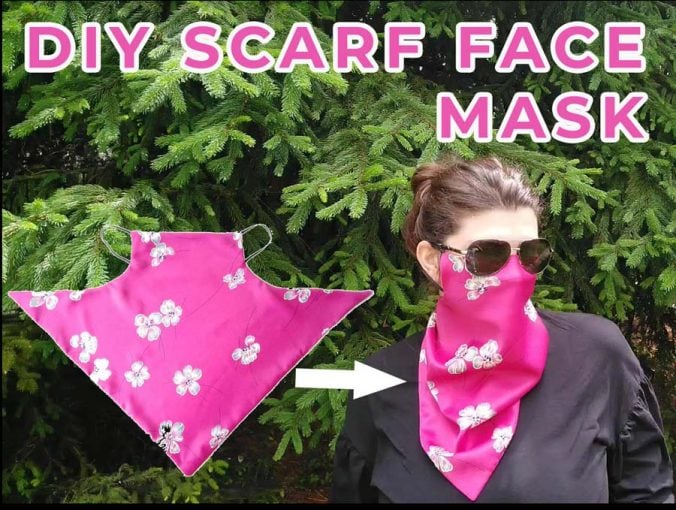 DIY Scarf Face Mask Free Sewing Pattern
Wearing a mask makes it a bit difficult to sport some accessories like scarfs, which can be a bit bothersome. Even so, you definitely shouldn't avoid using a face mask because coronavirus is still out there and you need some protection against it.
So what can you do? Stop wearing scarfs altogether?
Of course not! Instead, just make a DIY scarf face mask. It's just like it sounds, a scarf face mask combines a mask and a scarf into one thing. It's practical and stylish!
If you like the idea, stick around a bit and you'll learn how to make scarf face mask. It's a quick, easy, and fun project for all sewing enthusiasts.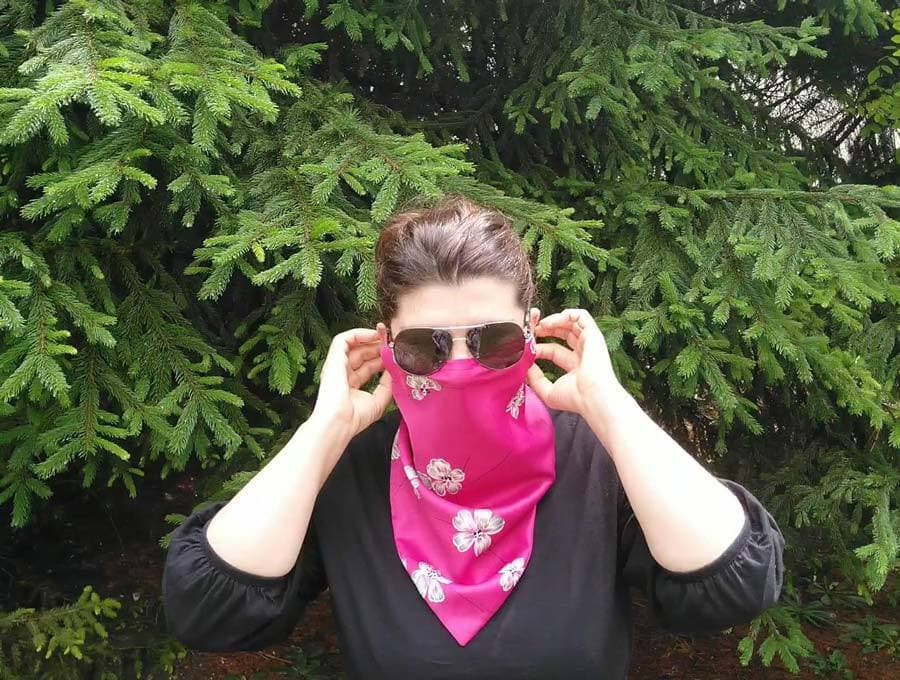 Below you will find my step by step written tutorial with VIDEO instructions for all the visual learners.
We occasionally link to goods offered by vendors to help the reader find relevant products. Some of the links may be affiliate meaning we earn a small commission if an item is purchased.
How to make DIY Scarf Face Mask
To make this scarf face mask, you will need a just couple of things.
Supplies and tools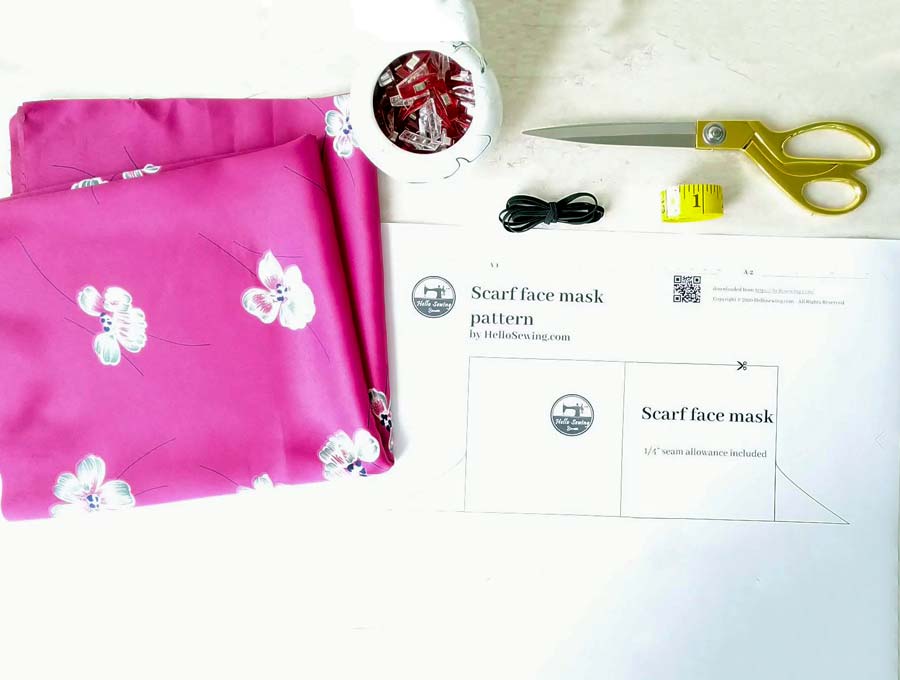 Fabric tip: I recommend using two fabrics that are different in color if you want to be able to easily discern the front and the back.
DOWNLOAD: Scarf face mask pattern download (PDF pattern)

Follow us for free patterns & tutorials!
How To Sew Scarf Mask
Watch the diy scarf face mask video first and then follow the written step by step instructions below.
Please enjoy and don't forget to Like and SUBSCRIBE over on YouTube to be kept up to date with new videos as they come out.
DIY Scarf Mask VIDEO TUTORIAL
INSTRUCTIONS:
Before you do anything, wash the fabrics thoroughly and iron them.
STEP 1: Mark the fabric
Start by putting one piece of fabric over the other, right sides on each other, aligning their edges. Then find the center of the fabric and mark it. After that, use a ruler to draw a line from one corner to the other, going through the center marking.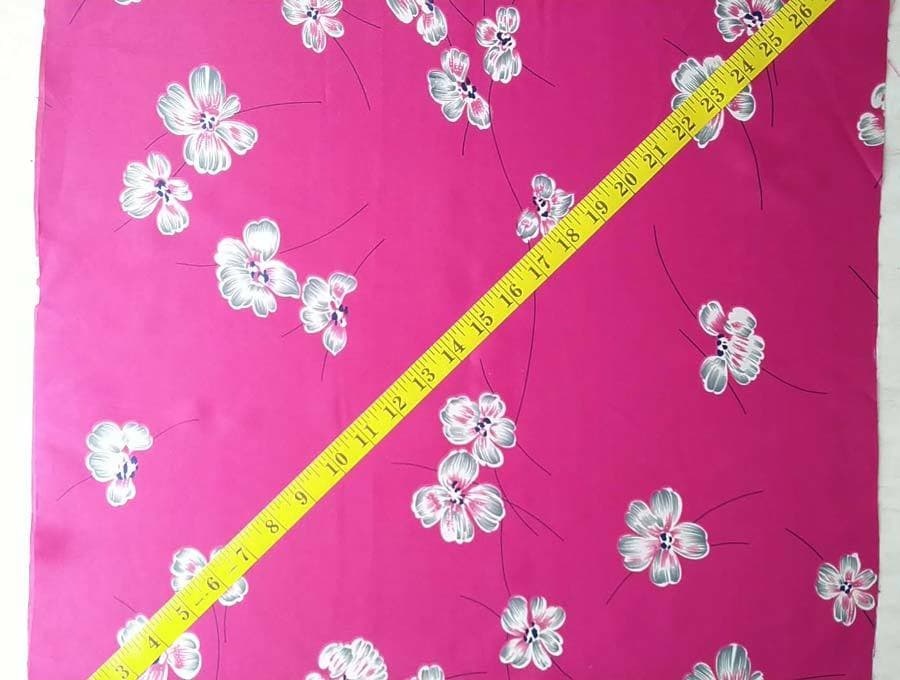 STEP 2: Transfer pattern
Place the pattern on top of the diagonal line you've just drawn, matching the centers of both and trace around the pattern using a fabric marker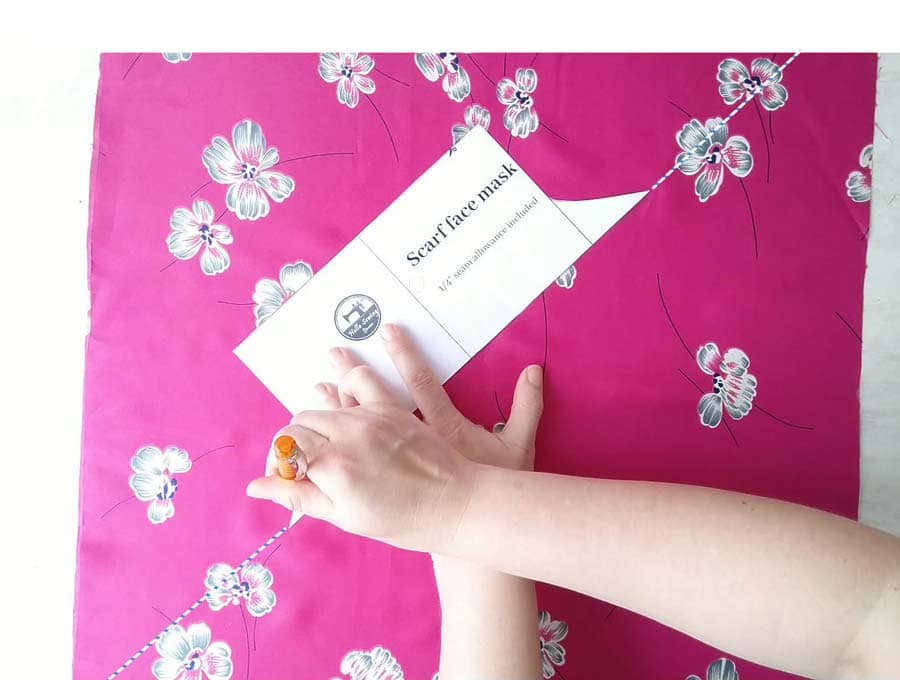 STEP 3: Cut out the fabric
Along the lines you just finished drawing, so that you get a piece of fabric that looks like a big arrowhead.
STEP 4: Set the earloops
Open up one layer of fabric on the small rectangle. Mark the middle of the shorter, slightly curved edges of the rectangle that looks like a volcano.
Put one piece of elastic on top of the fabric so that it forms a semicircle, connecting the mark and the normal corner of the rectangle, the one without a curve. Make sure that the elastic is on the inside of the fabric, not outside. Repeat on both sides.
Put the fabric piece you opened up earlier back over the straps and pin in place.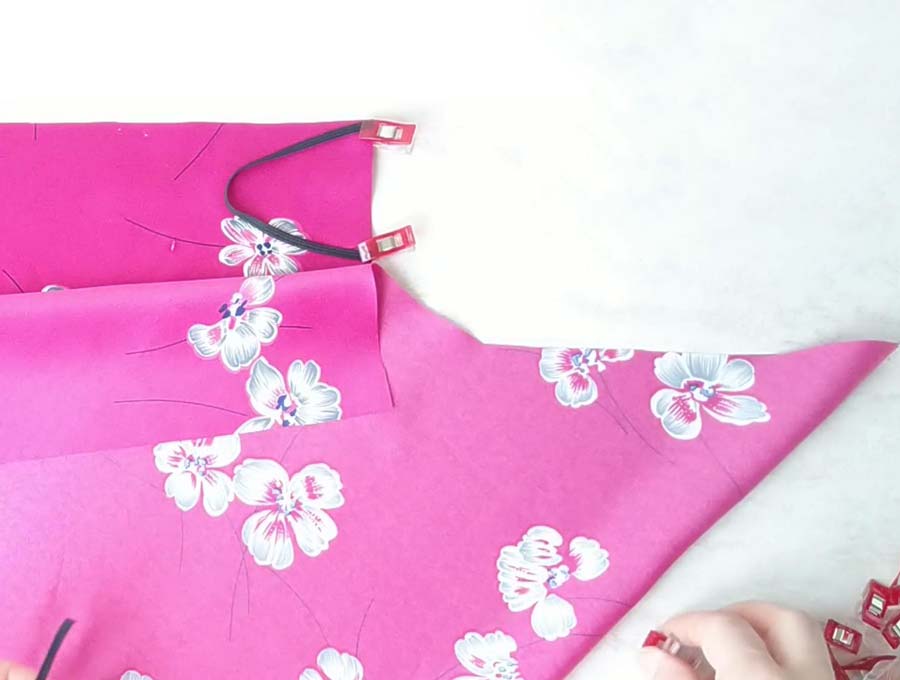 STEP 5: Sew around
Sew all around the edges using a 1/4 inch seam allowance, leaving a two-inch opening to turn the thing inside-out.
STEP 6: Clip the corners
Clip all corners and notch the curved parts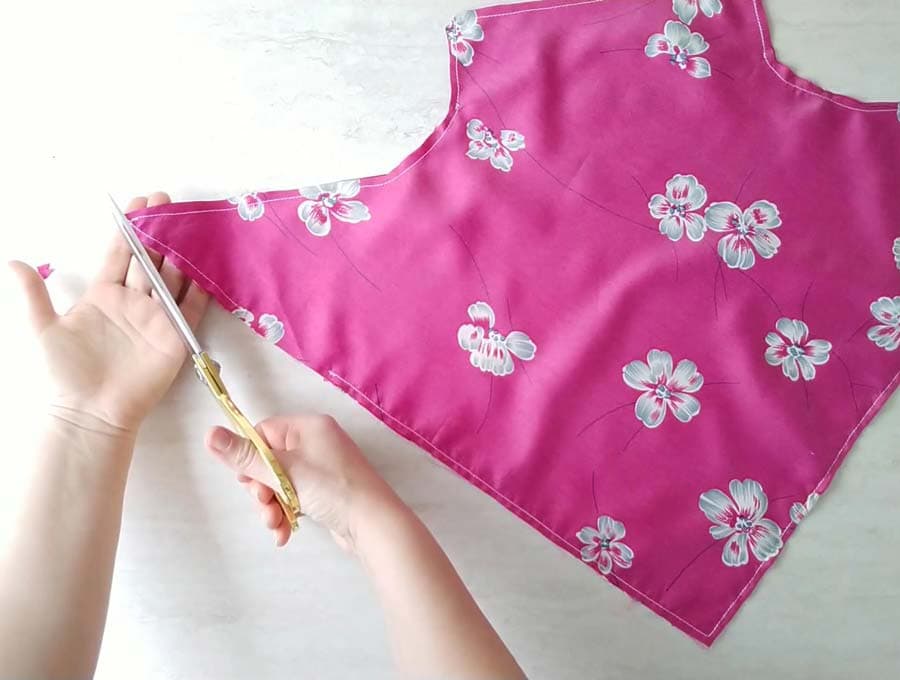 STEP 7: Turn inside out
Turn the whole thing inside out through the opening you left.. Use a point turner or something pointy such as your scissors to push the corners out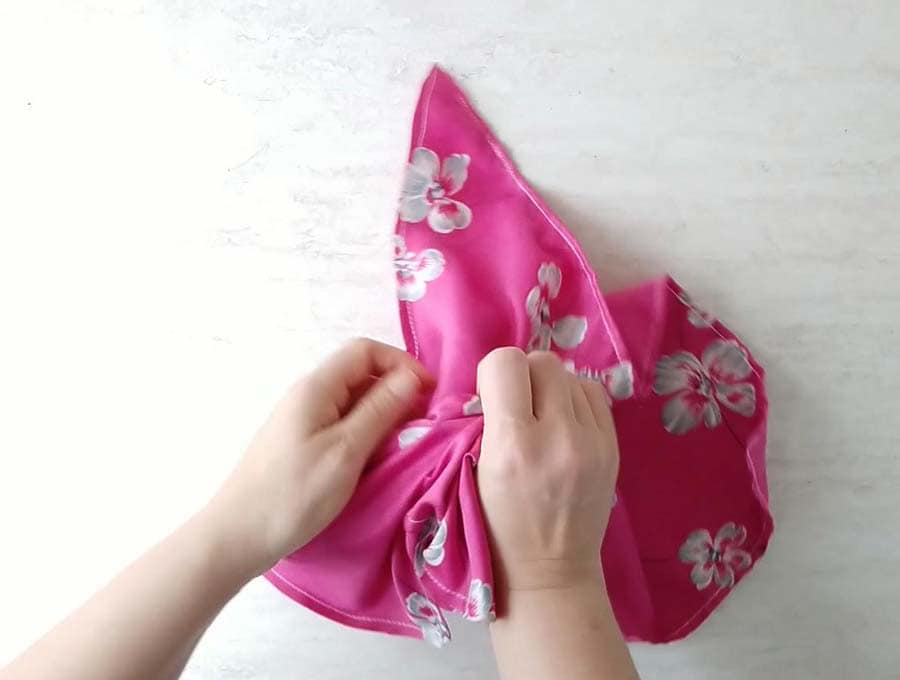 STEP 8: Press
Press well with an iron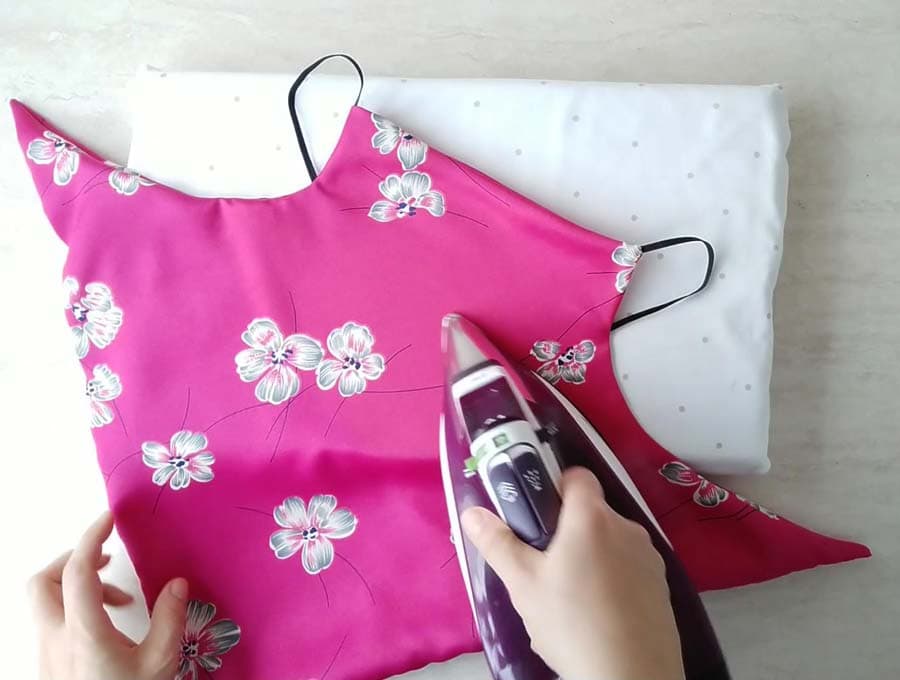 STEP 9: Finish the scarf face mask
Sew the opening shut using a matching thread. Iron everything one last time so that it's nice and flat.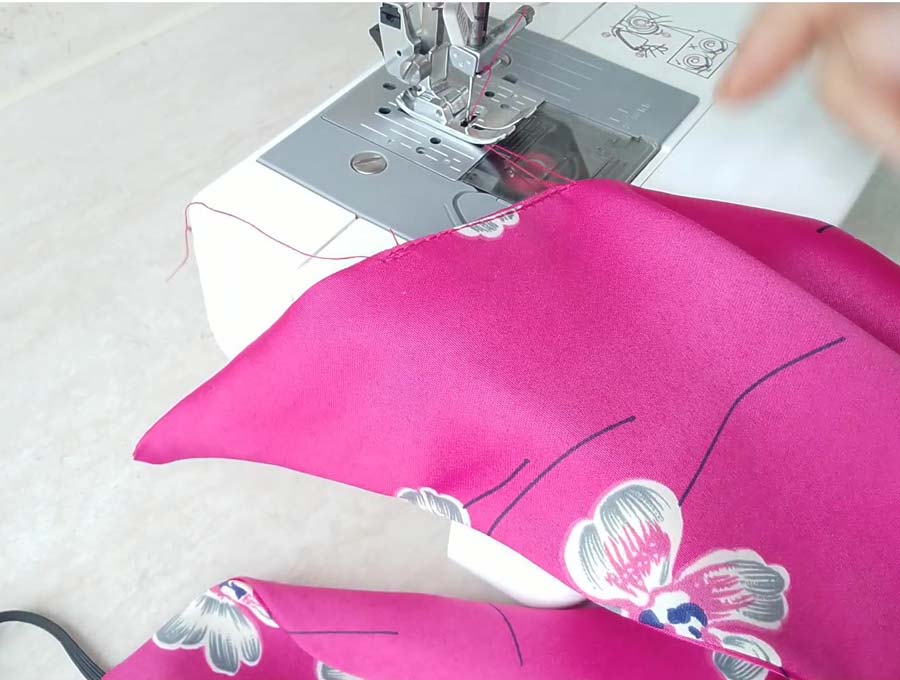 That's it your scarf face mask is ready!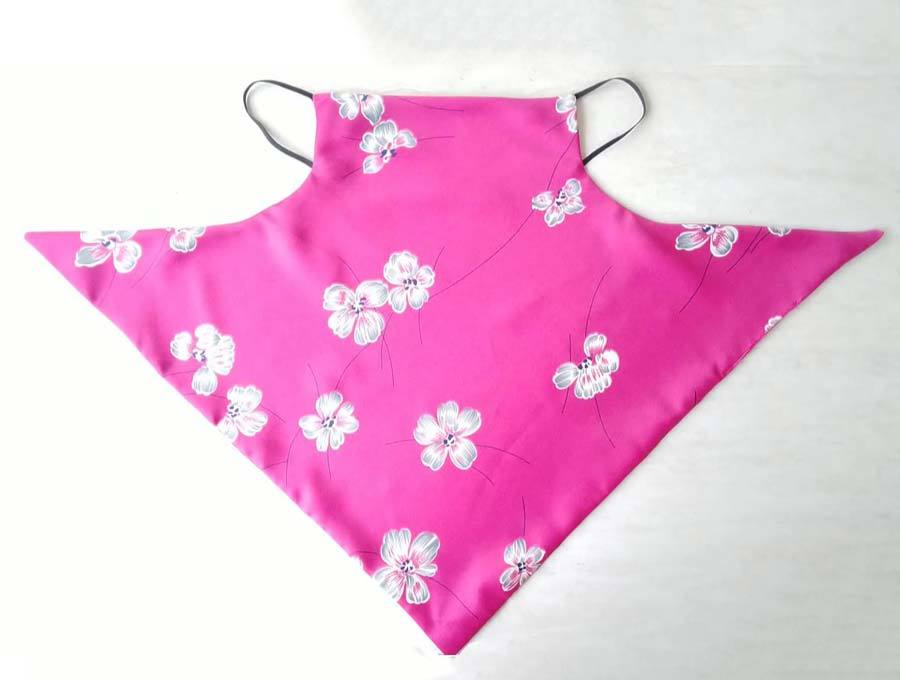 I hope you liked this tutorial. Let us know what you think about this scarf face mask in the comment section below, your feedback is appreciated. Stay safe and responsible!
Do you like this? Pin for later: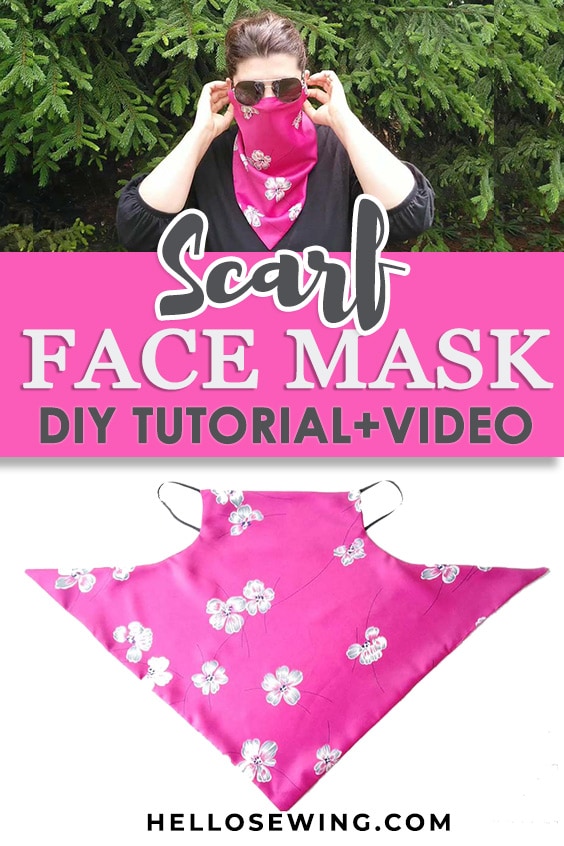 Wanna be friends? Click HERE and follow me on Pinterest
RELATED: