1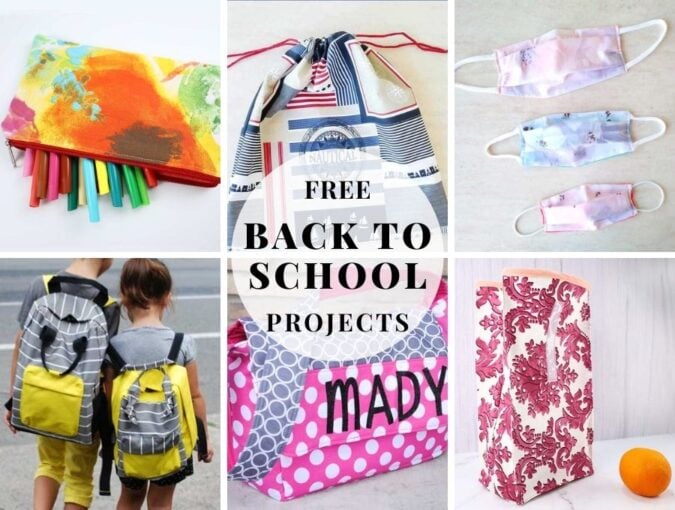 25+ Easy Back to School Sewing Projects with Free Patterns and Tutorials
Make the first day at school special with a personalized gift or two for the kids. To give you a head start I've rounded up the best back to school projects you can sew. Back to school time makes me a bit sad because it means the careless sunny summer days are over. It's time to say goodbye to sunshine, salty air, lovely summer sunsets and messy hair. The only thing that brings back the smile on my face is sewing fun and easy back to school patterns. Today I'll share with you more than 25 practical back to school sewing projects you can make today. Let's get started with these easy projects for school:
25+ Quick and Easy Back to school sewing projects
Lined zipper pouch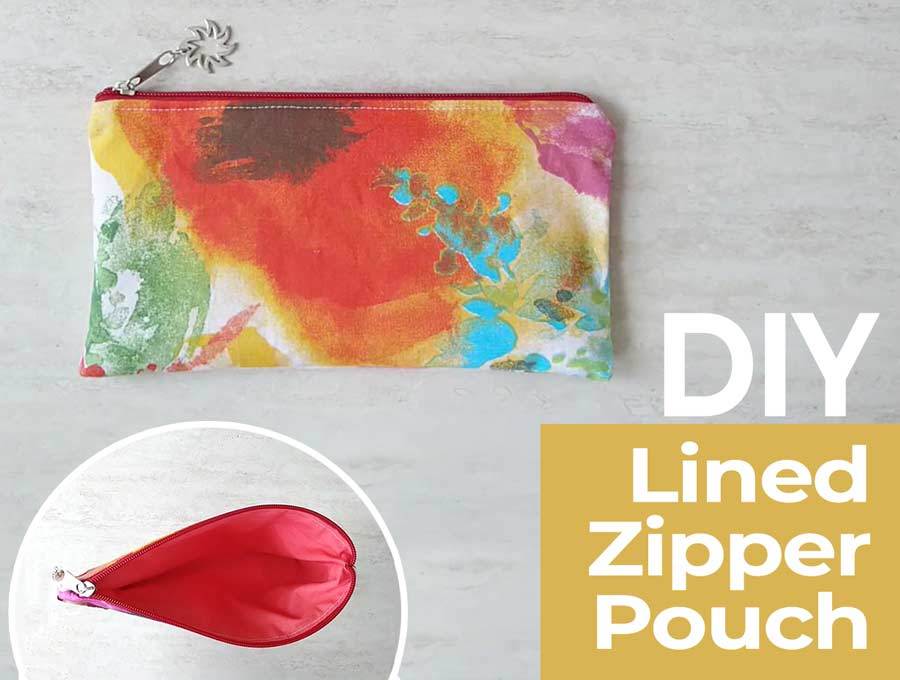 This zipper pouch is a great option for your kid to store their, erasers, rulers, and all other essential school items. You can also make one for yourself and use it as a stylish wallet or as a substitute for a casual purse.
30 Minute Drawstring Fabric Backpack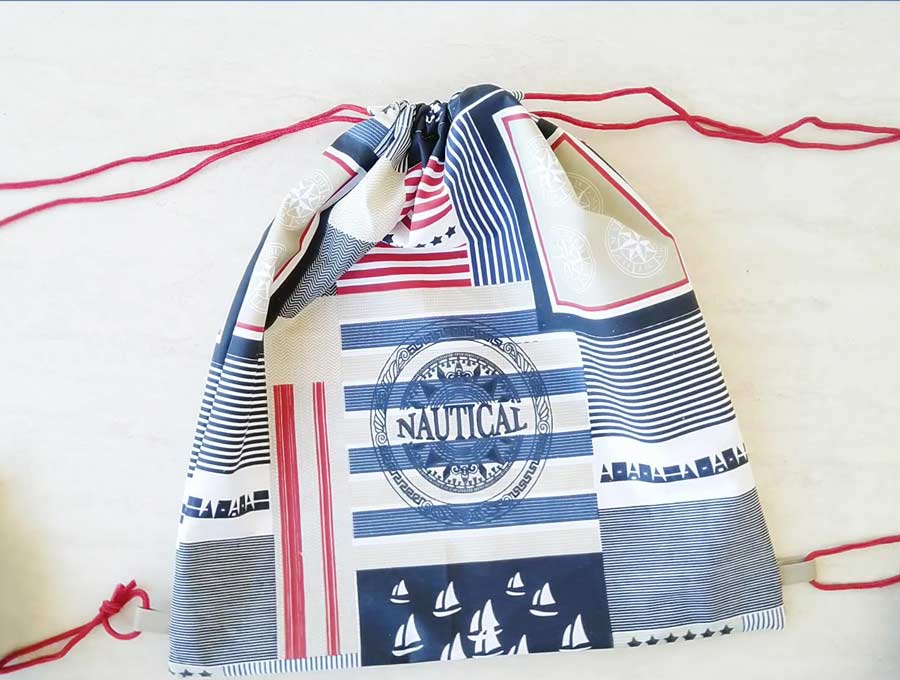 Need a bag for your kid's gym clothing and shoes? Forget about buying a backpack, just make them this practical drawstring backpack instead! It's light and easy to carry so it's the ideal choice for this purpose. Plus, you can finish it in no time.
Drawstring backpack tutorial here at HelloSewing
Rectangular Backpack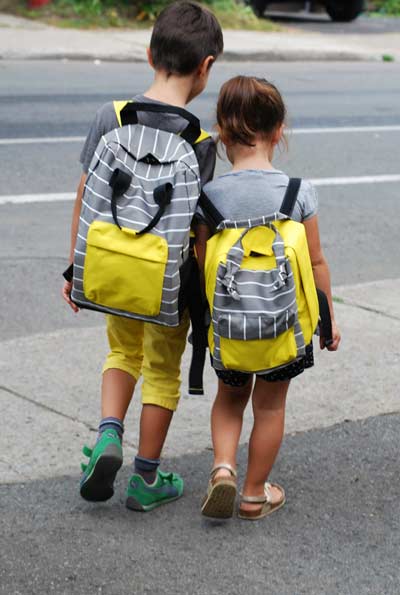 Since you know how to sew, why should you waste money on backpacks? They are all pretty low in quality anyways. This rectangular backpack does the job of carrying your child's books splendidly, and it's easy and fun to make too.
Mini rectangular backpack over at MeSewCrazy
Lunch bag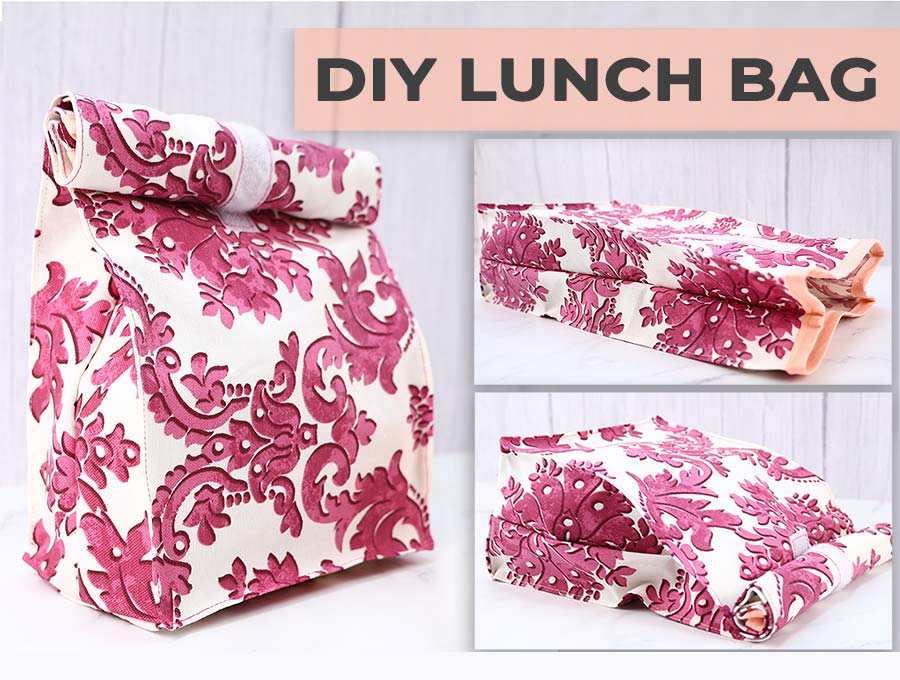 No need to use plastic or paper bags to pack your little one's school lunch. This reusable lunch bag is a much more practical alternative.  It's not just good for kids either, you can go ahead and make one for your lunch as well!
Lunch bag tutorial here at HelloSewing
Snack or sandwich bag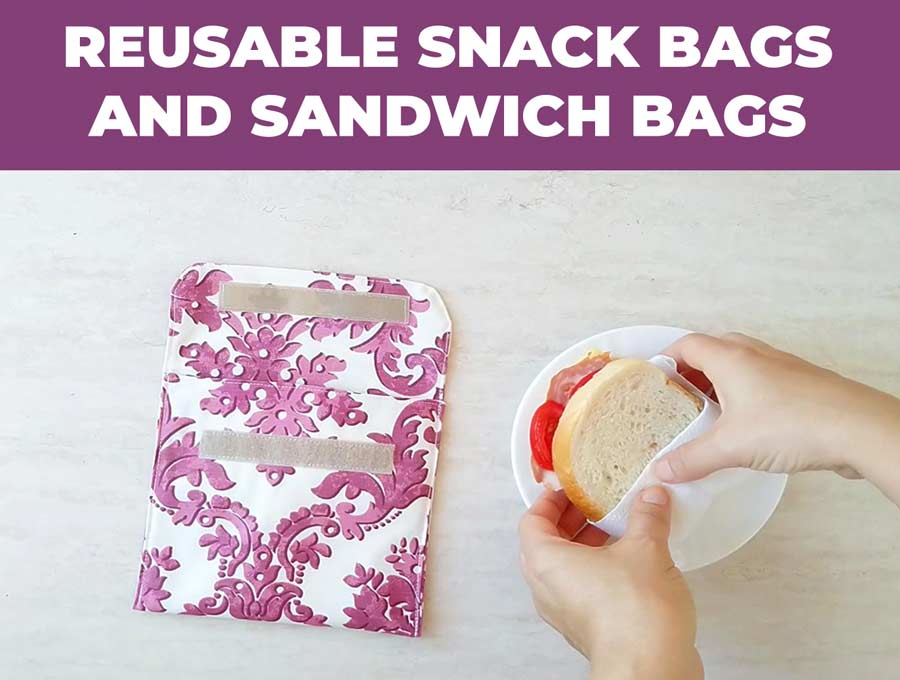 If you're a sandwich lover, you must make this bag for yourself, it's way better than those plastic bags, and more affordable too! This bag can also keep your favorite snacks safe and sound until you get hungry. Not to mention how much kids love it.
Snack bag or sandwich bag pattern at HelloSewing
Crossbody cell phone bag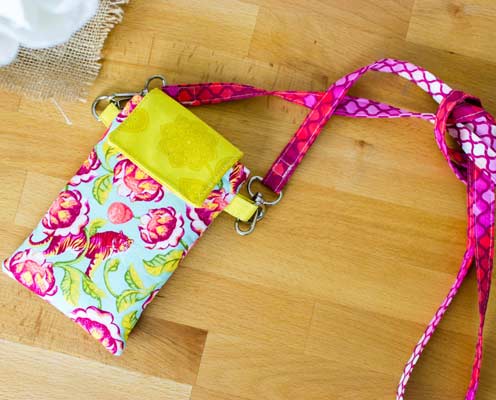 This cellphone holder keeps your phone close by for quick access even when you have no pockets on you! It's ideal for kids because it helps them not forget their phone on a desk in school. And it's great for forgetful adults as well!
via SewCanShe
Leggings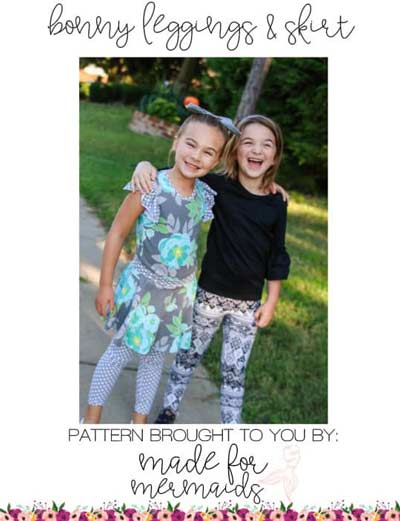 Leggings never went out of style because they're comfortable and practical. Girls love wearing them to school for this reason, so why not surprise your little princess with a unique and stylish pair for the new school year!
Leggings pattern over at Madeformermaids
Mini fabric bin – great for the desk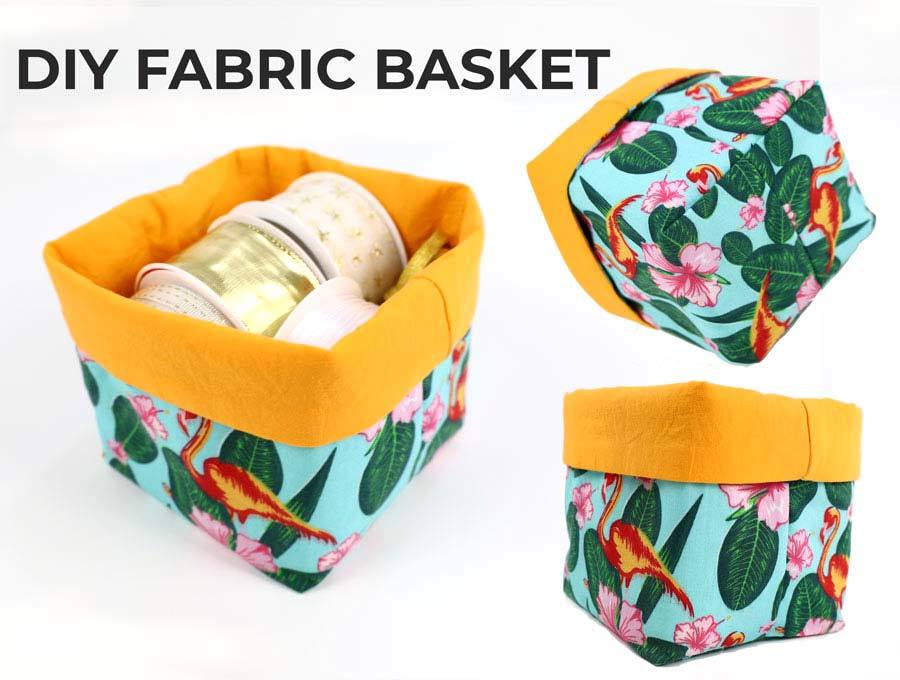 This fabric bin is great to have around your kid's desk while they're doing homework. It can hold all their pencils, erasers, rulers, and everything else they need for the task. You can make two of these bins and let them use one as a paper trash bin.
Mini fabric bin pattern at HelloSewing
Stretchy headband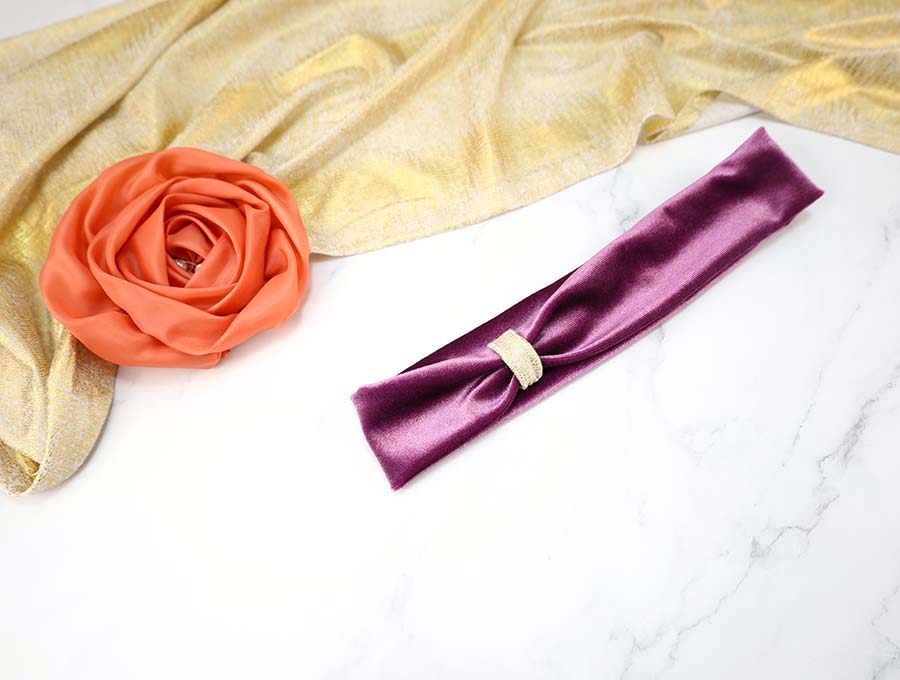 For all those younglings with long hair who don't like tying up their hair, this stretchy headband is a must-have. It's comfortable enough to wear during gym class and it won't pull their hair because it's nice and stretchy.
Stretchy headband tutorial here
Turban headband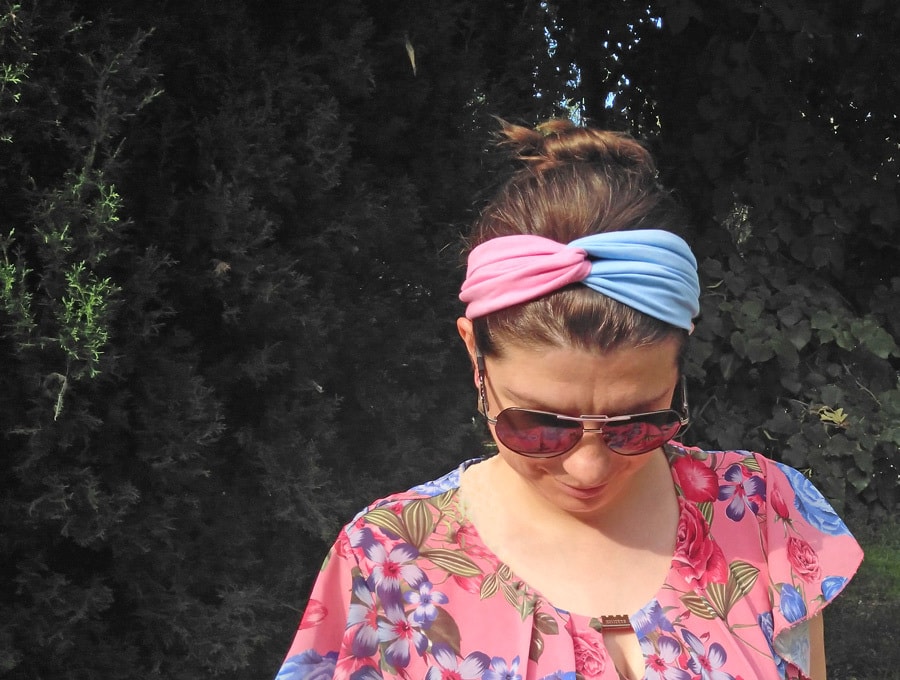 Let your kid feel like the prince or princess of Persia with this unique turban headband. It does the job like any other headband but it's a hundred times cooler. They're also ridiculously easy to make and take less than twenty minutes to finish.
turban headband tutorial by yours truly
Scrunchies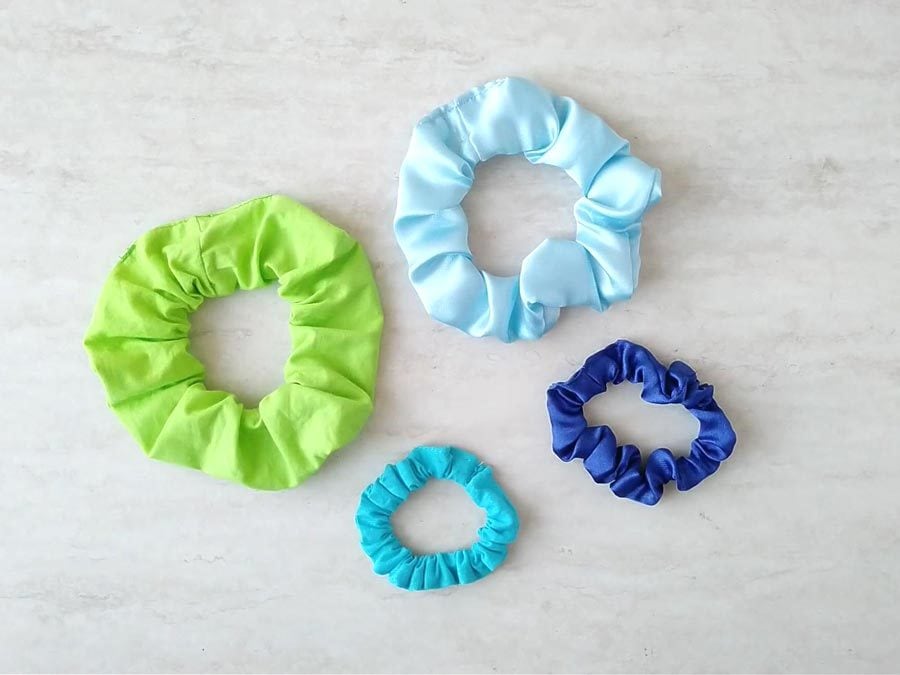 Bring back that touch of the '80s with these scrunchies. The eighties were all about colorful outfits and accessories and these scrunchies demonstrate that perfectly. The little ones adore them because they're so fun and lively.
DIY scrunchies tutorial (6 different ways)
Knot bow hair ties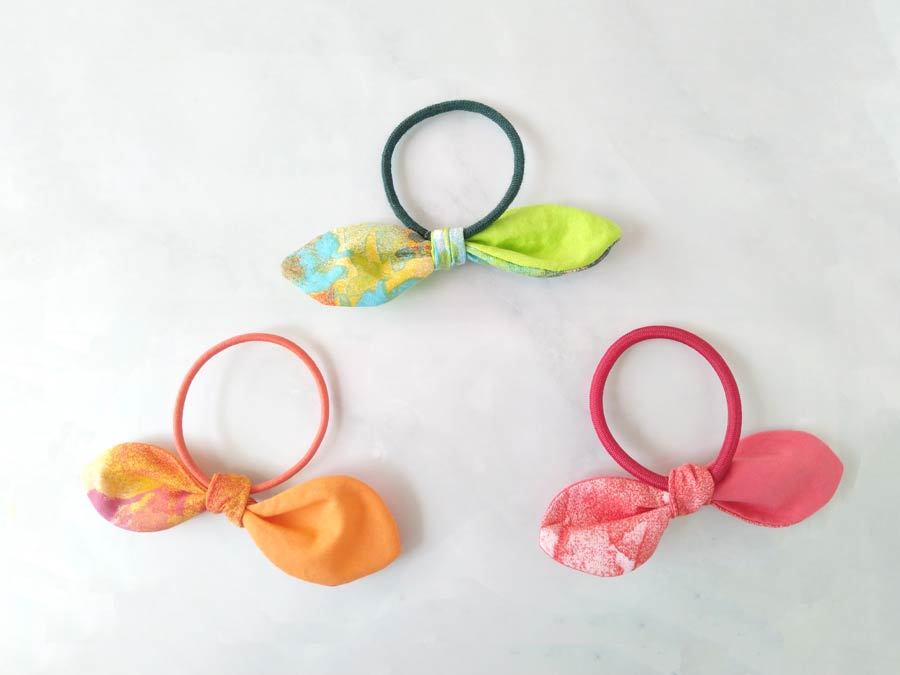 When you put a bow hair tie on your little girl's hair, it makes her a hundred times cuter. This project is easy and fun, and as simple as a regular hair tie. Even so, it's a whole lot prettier and stylish. Plus, they're not age-restricted, they look wonderful on us ladies as well!
Elastic hair ties for 10c and under 2 minutes each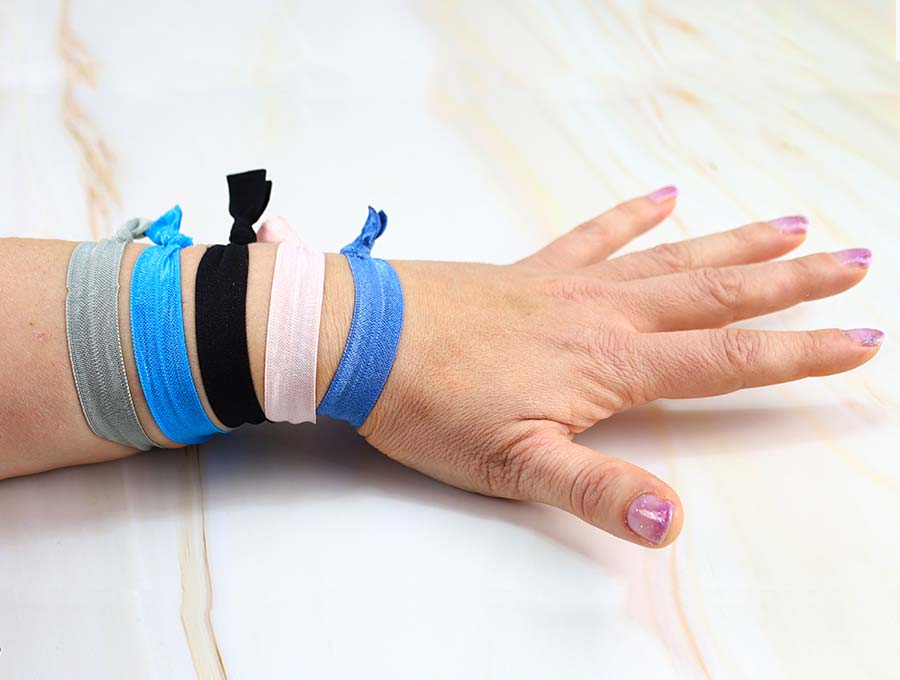 One of the simplest sewing projects out there, but still unbelievably practical nonetheless, is the knot bow hair tie. To make one of these hair ties you will need just under five minutes or so, but your kid will love it a lot longer. Make a few for yourself as well while you're at it!
Face masks for kids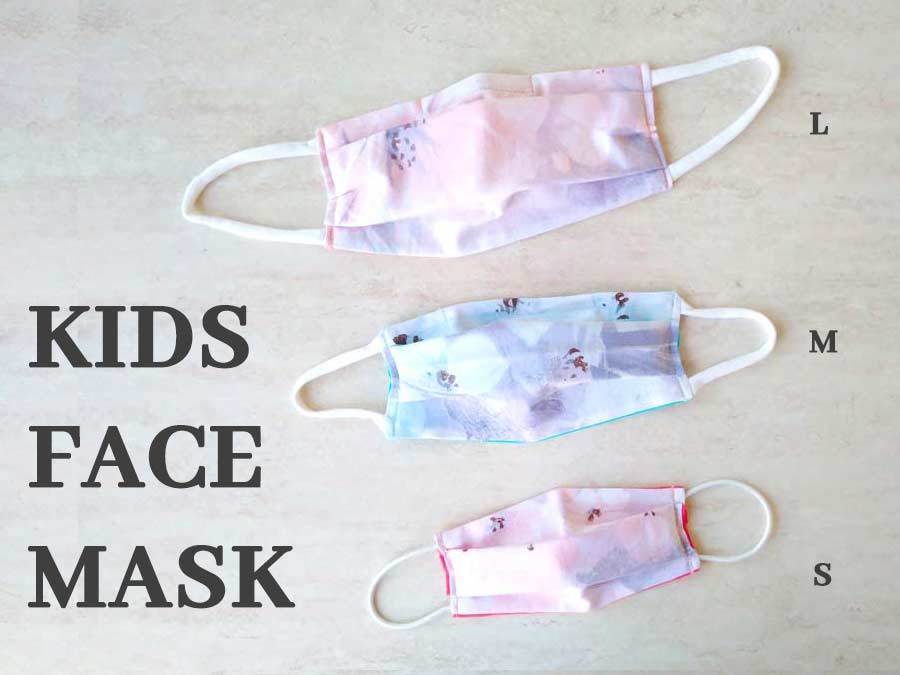 Some kids don't like wearing those surgical masks that most of us adults wear. They all like wearing these colorful kids' face masks though. It does its job just like any other homemade fabric mask, but it looks a lot more appealing and it fits better on the little ones' faces.
kids mask template at HelloSewing
3D face masks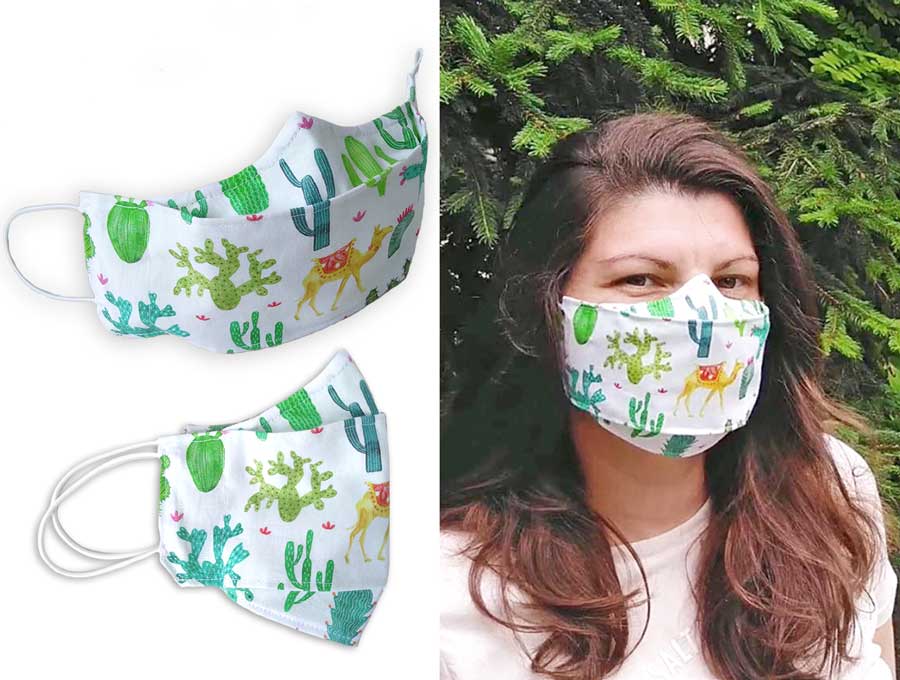 These masks are my favorite because they don't slide off easily and are more comfortable to wear than the standard ones. They're good for both adults and kids. The best thing about them is that they don't feel as tight as the other ones because of that room between the fabric and your mouth.
Face masks with clear plastic for teachers or those hard of hearing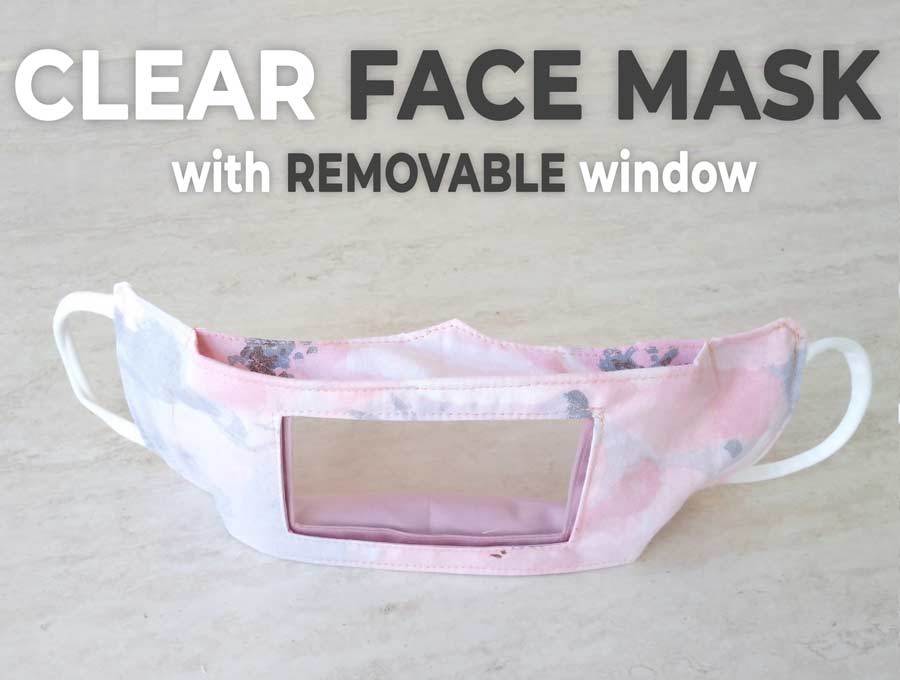 If you or your child have a friend who is unable to hear, you should wear this kind of mask. Its transparent plastic sheet will let everyone see your mouth so that they can read your lips.
clear mask pattern for teachers
Laptop sleeve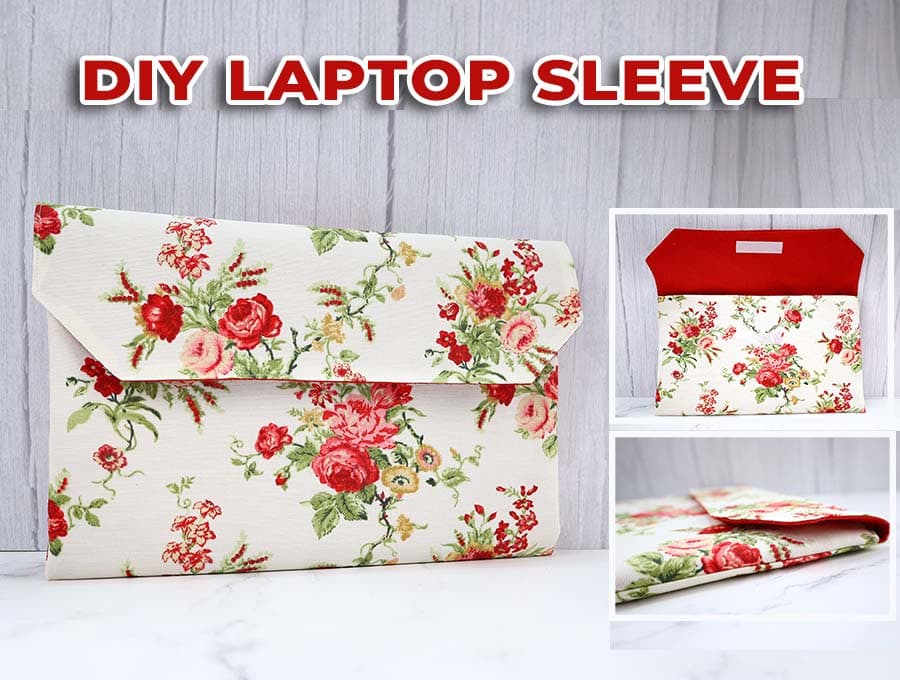 You don't have to bring a bag with you whenever you're taking your laptop somewhere. Use this laptop sleeve instead. It is much lighter and easier to handle, yet it keeps your computer safe and scratch-free!
laptop sleeve in any size tutorial
Phone or tablet pyramid holder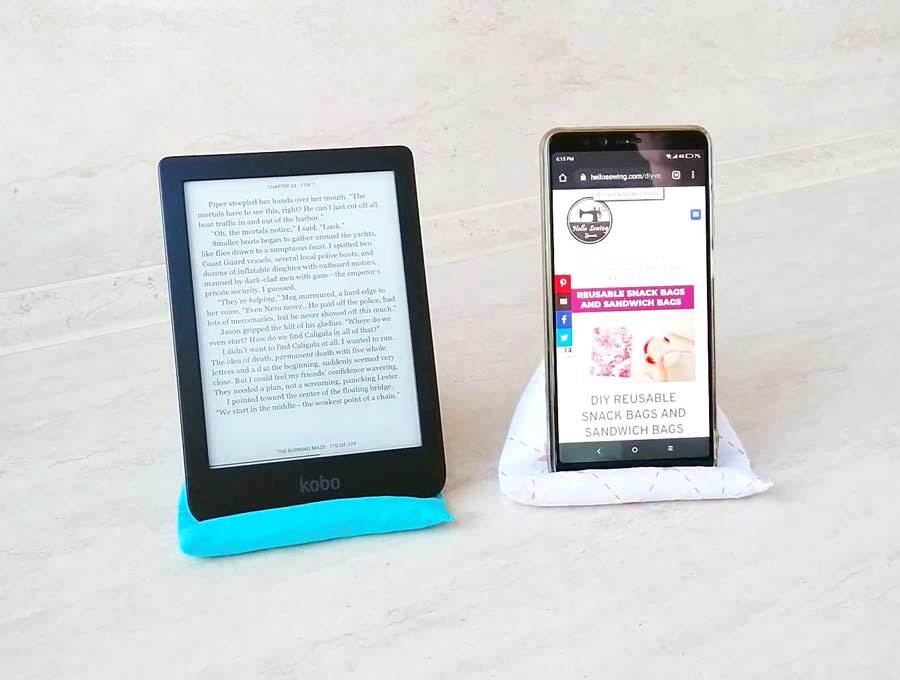 For all those binge-watchers out there, this holder is a life-saver. With it, you won't need to hold or support your device with your hands. Just set it on the pyramid and it'll stay there as you enjoy your favorite videos. Great for homework or DIY projects!
phone or tablet holder pattern
Personalized Kid's Messenger Bag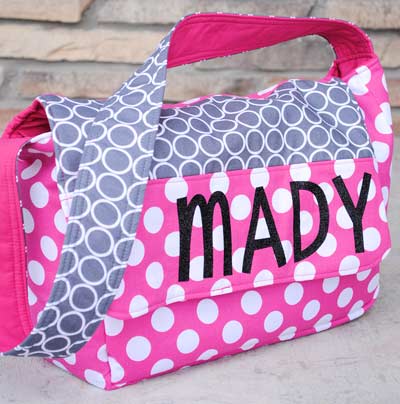 This bag is ideal for picnic supplies, gym equipment, sleepover change of clothes, or any other occasion when your kid needs a bit of extra room in their bag but doesn't want to carry a backpack. It's light and practical, yet roomy and tough.
Back to School Banner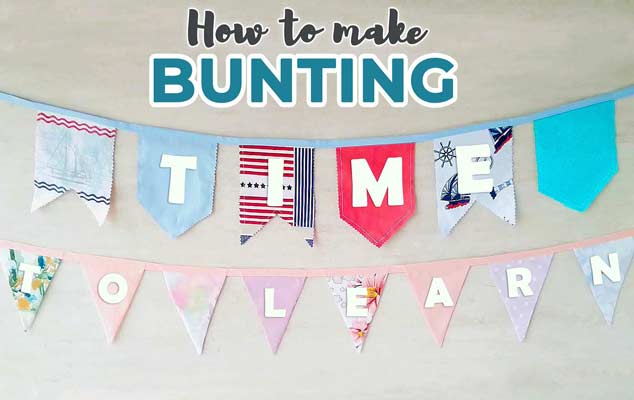 Lift your kid's spirits and get them pumped for the new school year with these banners. You can write out a message on the banner or use the school's colors and insignia and then hang it up in your little one's bedroom.
Infinity scarf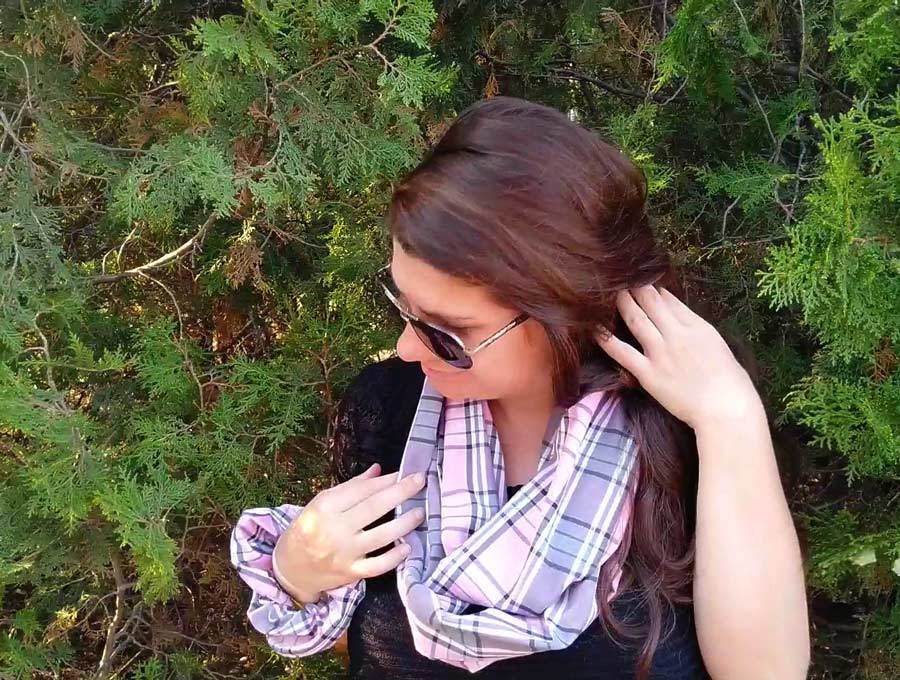 Autumn is coming up soon so it's better to get your scarfs ready. This infinity scarf is handy because you don't have to wrap it and tie it like the regular ones. Just slide it over your head and adjust it and it'll be ready for action. That's why kids prefer it over normal scarves.
Infinity scarf pattern and tutorial
Ear warmer headband
An alternative to hats that keeps your ears warm, the ear warmer headband. Autumn winds can get pretty chilly so it's best to keep your kid's ears covered. If they don't like to wear hats, give them this headband instead.
Ear warmer headband pattern at HelloSewing
Ear bud pouch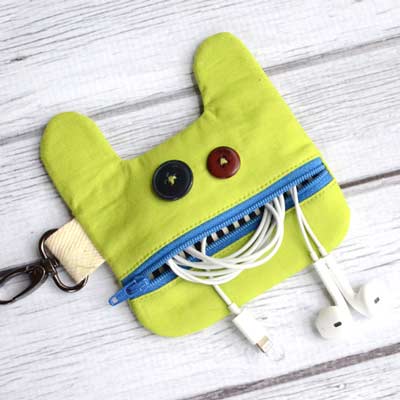 For all those big and small children, as well as adults, who always lose track of their earbuds, here comes a fun solution. This monster pouch will keep all earbuds you feed them safe and sound for you. And it'll gladly spit them out whenever you need them back!
Little monster pouch by OrangeBettie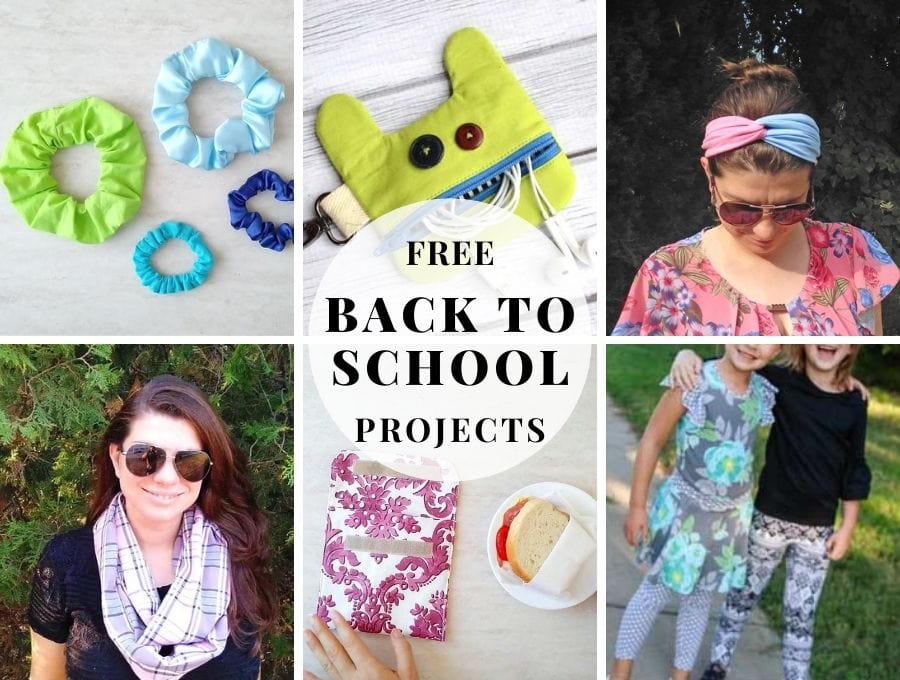 Don't you just love those easy back to school sewing projects? I know I do and I'll make quite a few of them, not only for the kids but possibly something for myself! All of these are super easy sewing projects for back to school, with most taking less than 30 minutes to DIY.
I'd love to hear your favorite diy back to school ideas! Tell me in the comments below
Pin it! Save for later: