3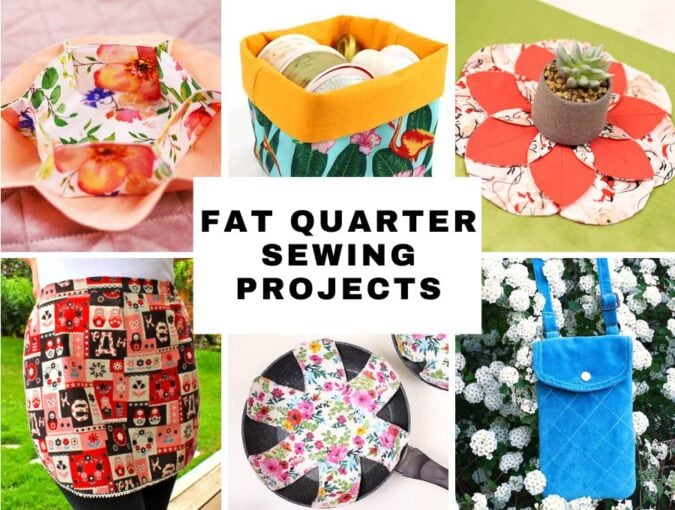 30+ Ingenious Fat Quarter Projects
Scrap fabric sewing projects and these easy quilt patterns for beginners
What is a fat quarter of fabric?
A fat quarter of fabric is a cut of fabric but cut in a different shape than a regular quarter yard of fabric. To put it simply, a fat quarter is a quarter-yard cut of fabric that measures approximately 18″ x 22″ (45 x 55cm). If you want the nitty gritty details check my article How big is a fat quarter? Another great article about the fabric cuts is How big is a yard of fabric
Now onto what you can make with this fabric cut. Here is my list of ideas
Fat Quarter Sewing Projects for the Home
Stackable Fabric baskets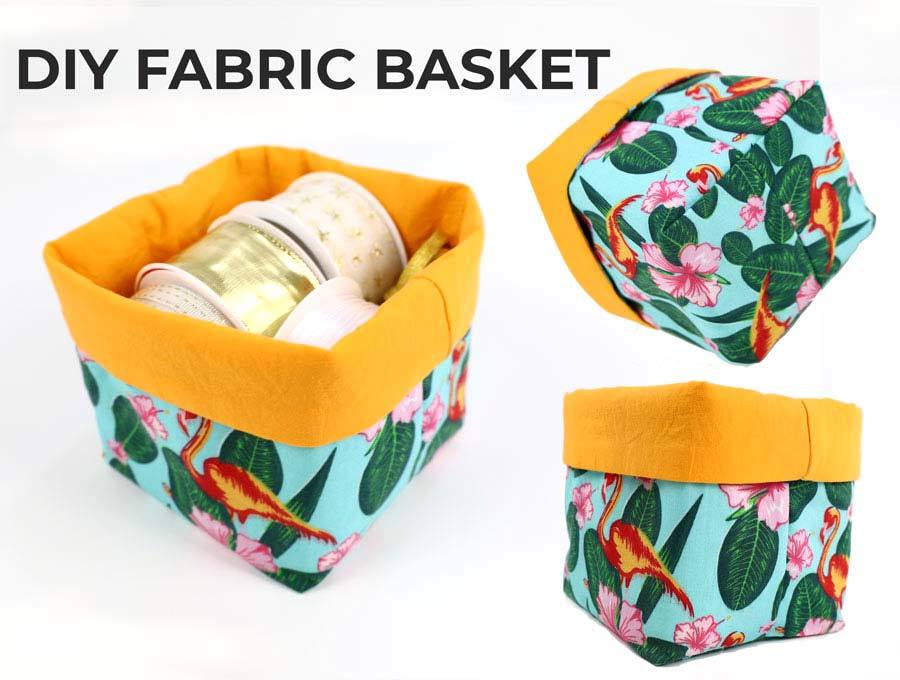 Check out my tutorial how to make a fabric basket and whip up your very own set of stackable fabric baskets. I have a handy calculator so you can create a fabric basket in ANY size you want. Uses up 2 fat quarters.
Fabric book cover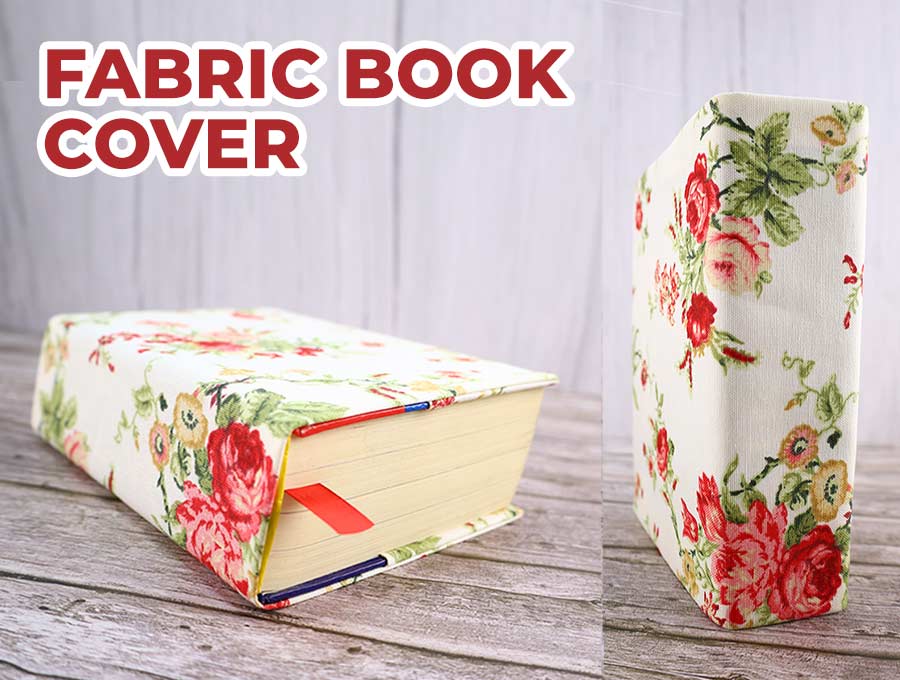 Use my book cover pattern to dress up your favorite book or old trusty bible. You will need less than a fat quarter for this easy sewing project.
Hanging door pockets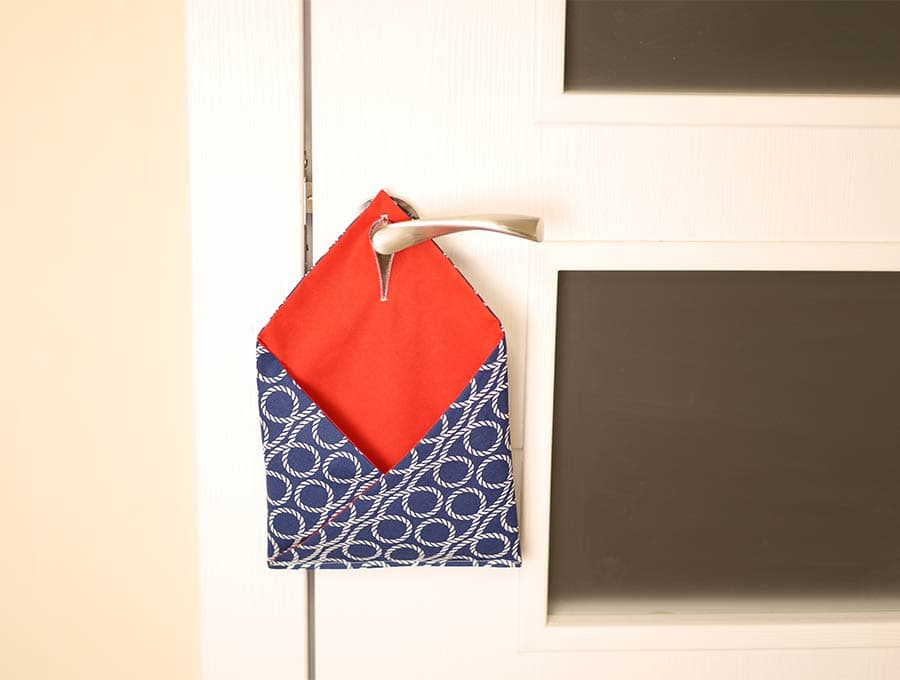 These hanging door pockets are super handy for everything from car keys to itty bitty items you don't want to forget when you head out of the door. For this project you will need 2 fat quarters and you can make 2 hanging door pockets.
Flower table topper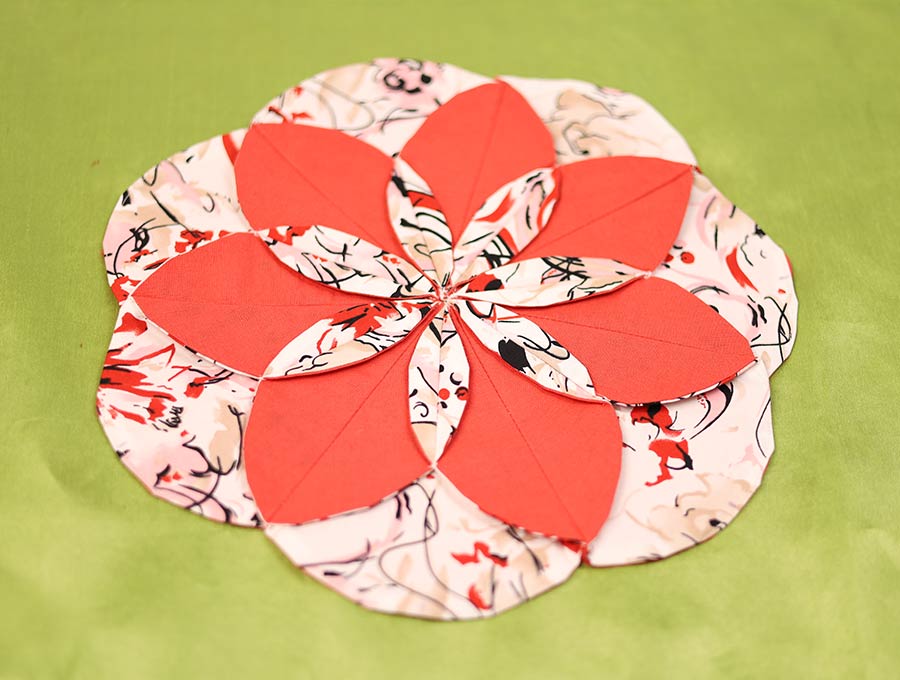 If you want to level up your table décor, this lovely flower table topper project is just for you! Uses up 2 fat quarters of fabric.
Pot and pan protectors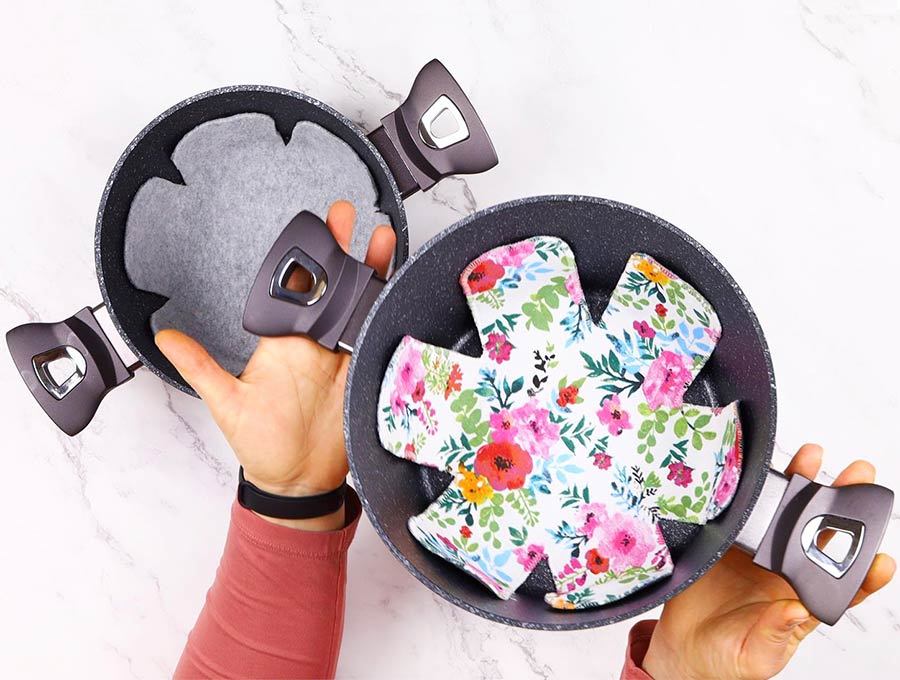 Keep your kitchenware in pristine condition for years with these useful pot and pan protectors – a super easy fat quarter project you can whip up in 5 minutes straight.
Multi compartment tray organizer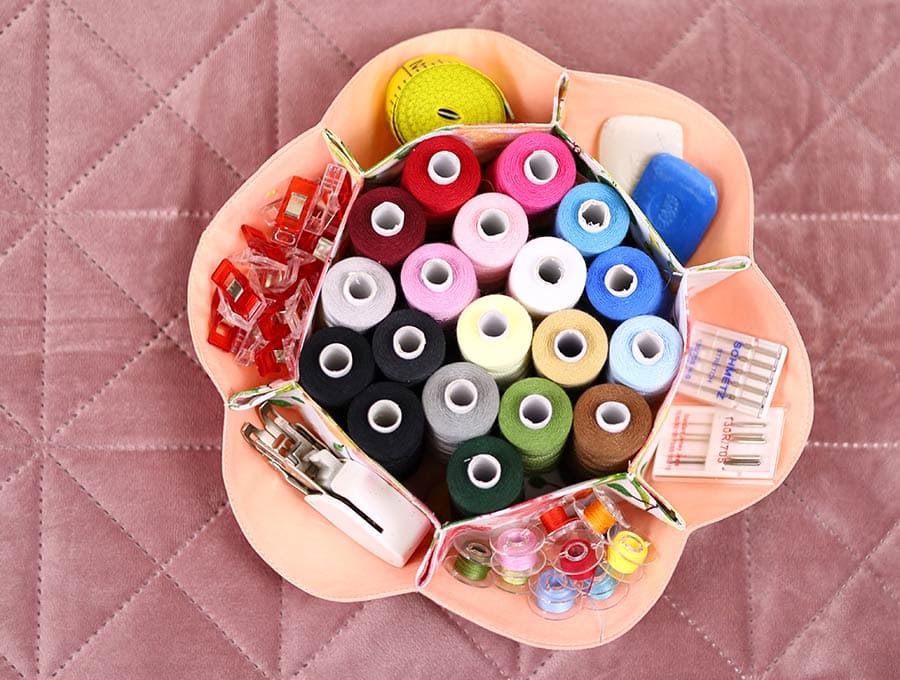 Grandma dinner rolls were served in a similar container, but we can use this multi-compartment tray organizer as catch-all tray or to store items we need separated, be it sewing notions or any itty bitty items.
Rag quilt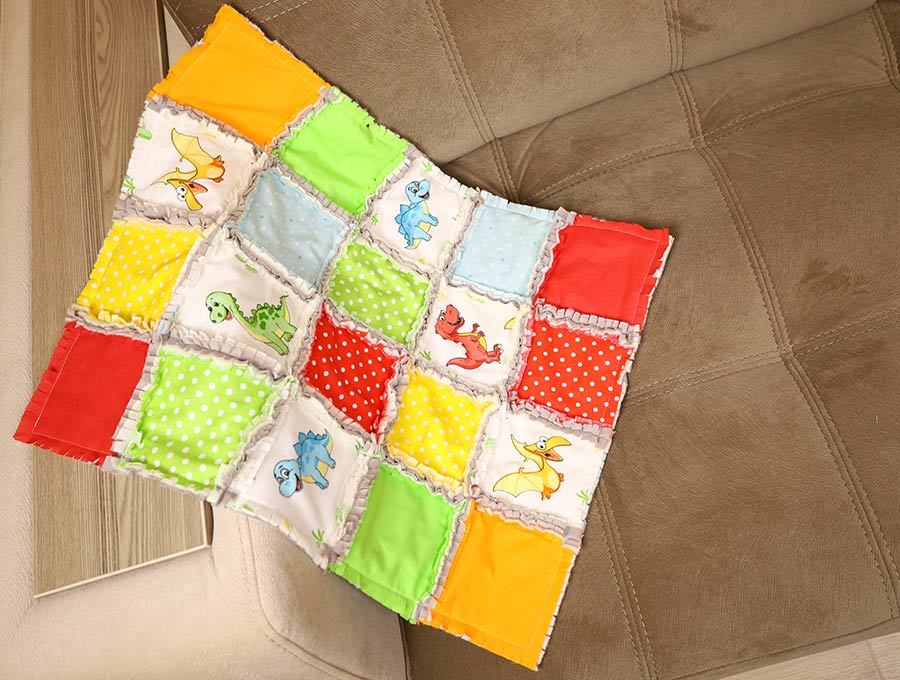 Use my rag quilt instructions (with VIDEO) to make this lovely rag quilt for a baby, for yourself or for a gift. Of course you will need a number of fat quarter fabrics in coordinating and/or contrasting colors to achieve the effect.
Pouches and Bags to Sew With Fat Quarters
Mini crossbody bag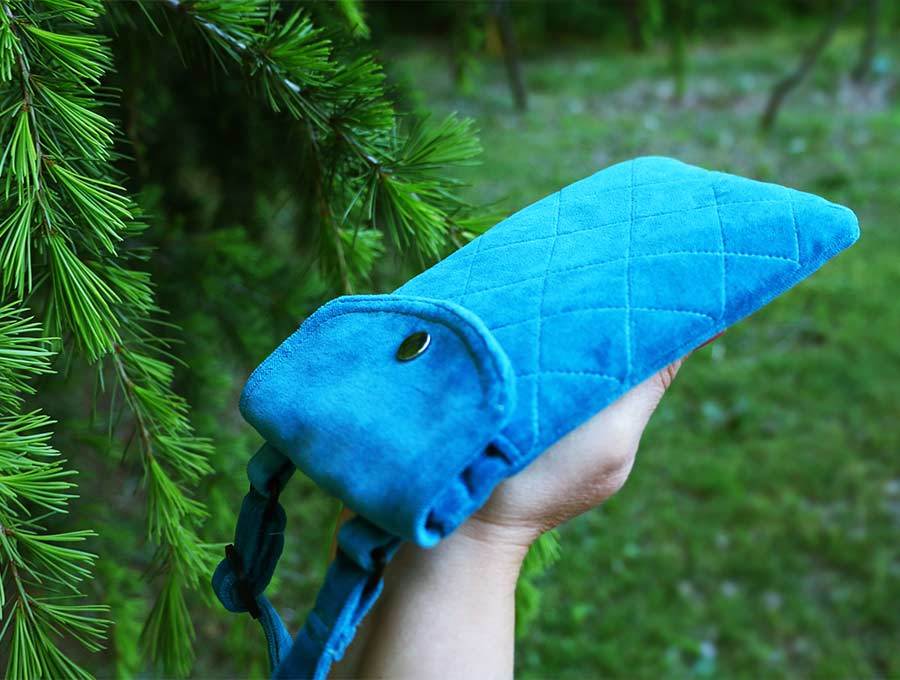 Want a small bag to keep your keys, wallet and cards? This mini crossbody bag is perfect for this! It also makes a perfect gift for nearly anyone on your list. Just follow my step by step tutorial how to make a crossbody bag and you will be finished in no time
Drawstring makeup bag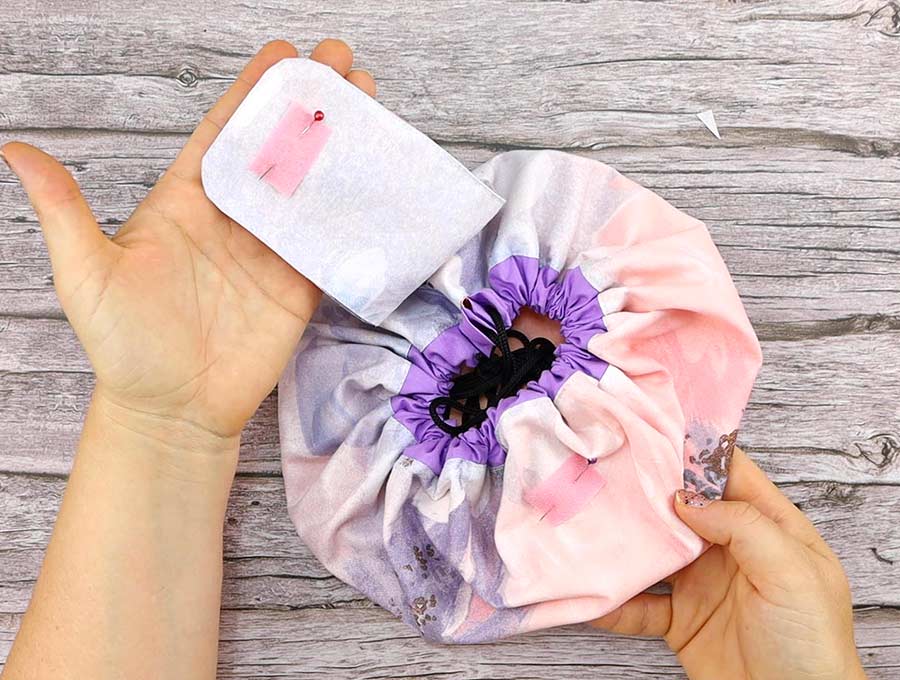 Opens flat so all your makeup is in display, fold ups in a flash. Use my free drawstring makeup bag pattern and watch the tutorial to understand how it comes together. This fat quarter project uses only 2 fat quarters!
You can make it in a larger size and keep your kids toys in one place.
Sliding pen pouch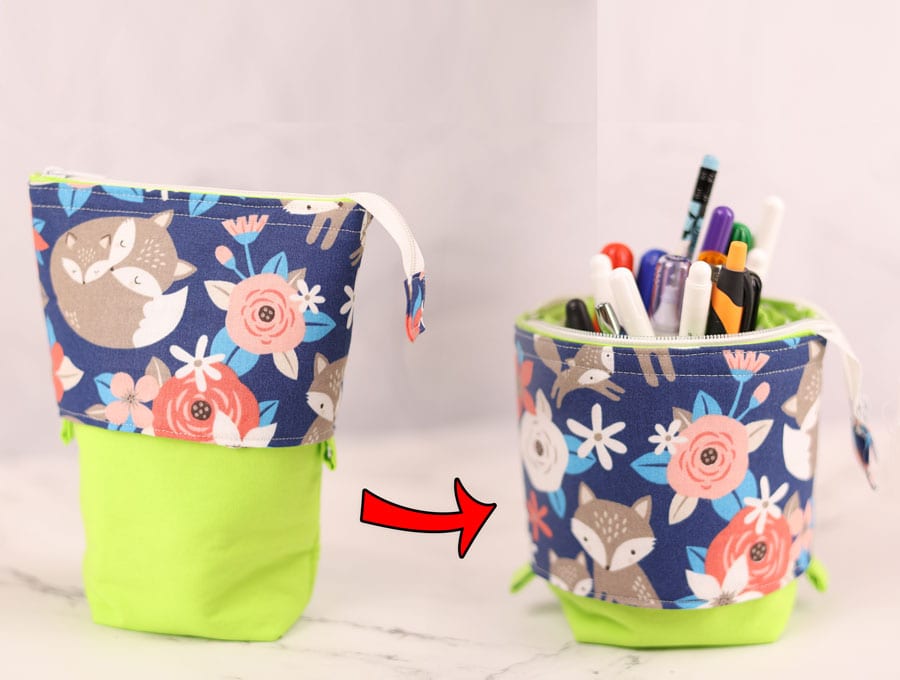 Want to be the cool mommy or granny (or perhaps daddy/grandpa)? Watch the stand up pencil case video and use the free pattern to make your own. Great for teens!
Fat Quarter Bento Bag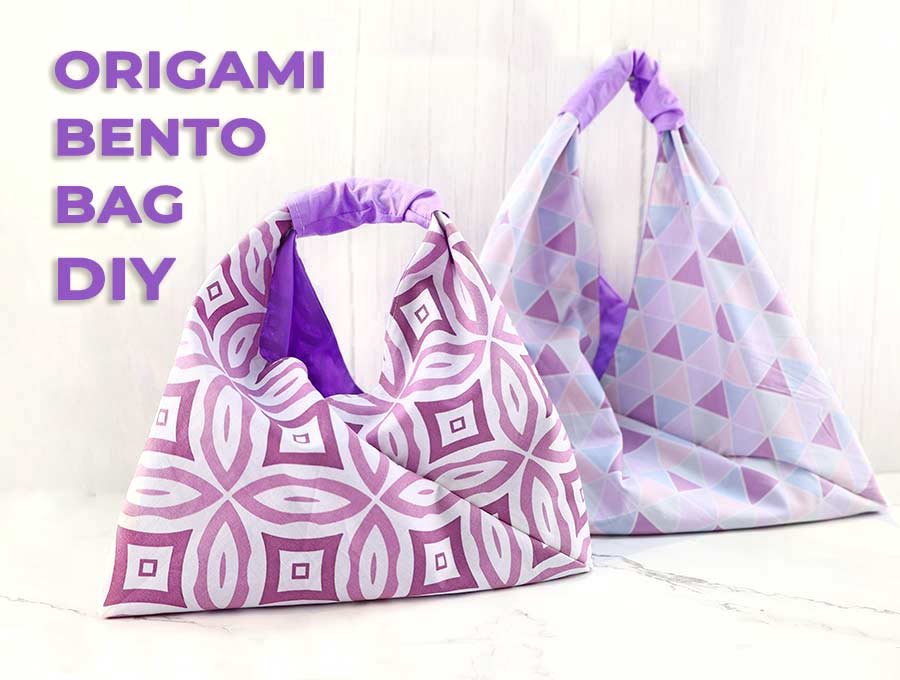 Follow this simple bento bag tutorial to make your own bag in mere minutes
Dice bag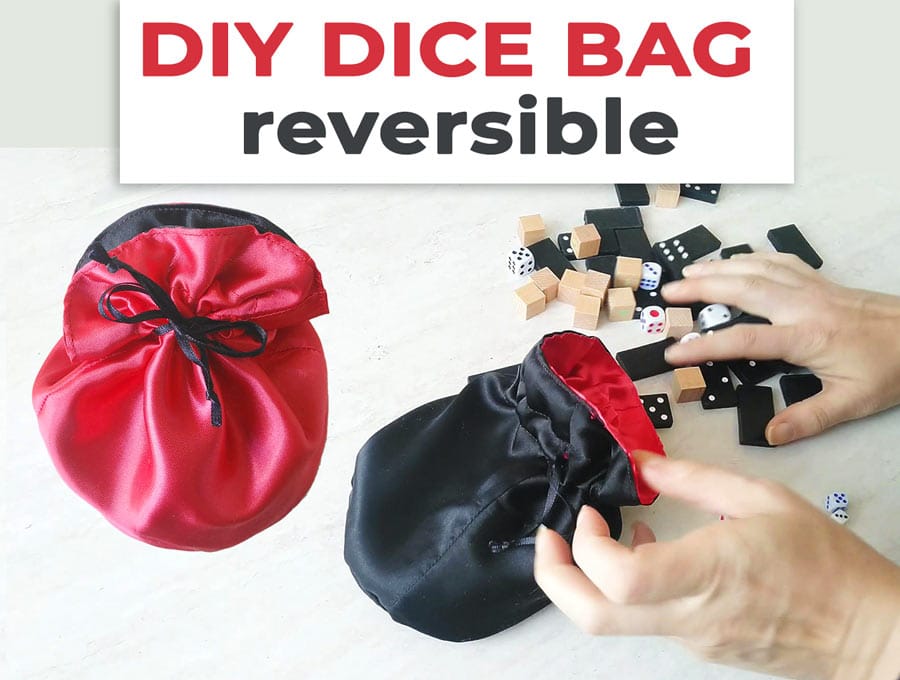 Playing D&D with friends? If you want to keep your dice in check, you should definitely make your own dice bag. It has a free pattern along with written and video instructions. Soo easy
Zipper pouch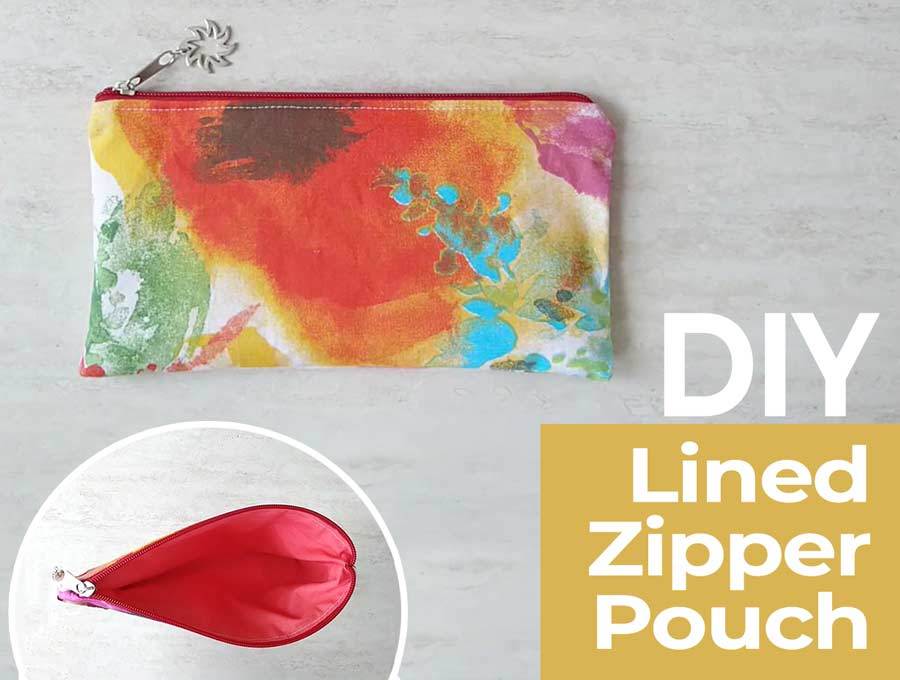 This zipper pouch is perfect to keep your kids pencils in check or your makeup safe in your purse. Just follow my lined zippered pouch tutorial to make your own.
Scissors pouch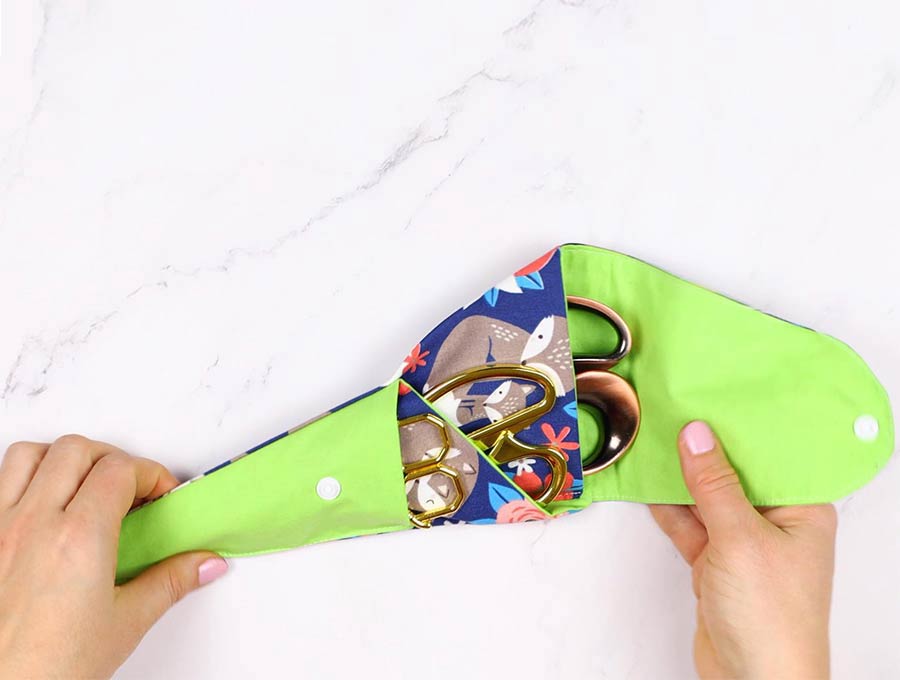 Want to keep your precious fabric scissors safe? This triple scissors case is perfect to keep 3 pairs of scissors safely together. Use my free scissor holder pattern to whip up your own and then perhaps one more to give to a friend.
Sandwich bag or snack bag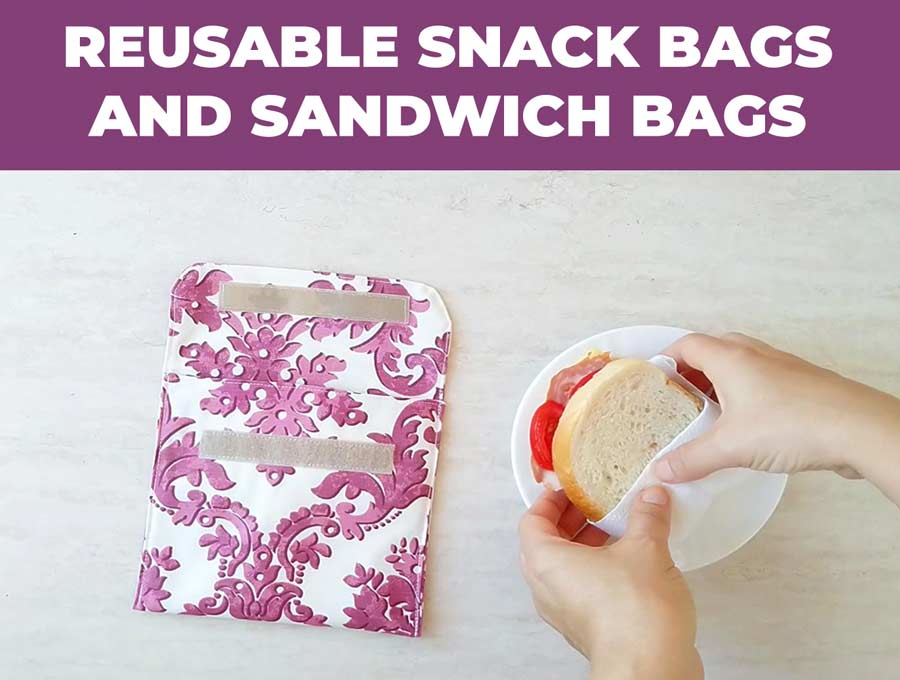 These fabric sandwich bags are really useful for your or your kids lunch are ready in minutes
Accessories you can sew with fat quarters
Bandana headband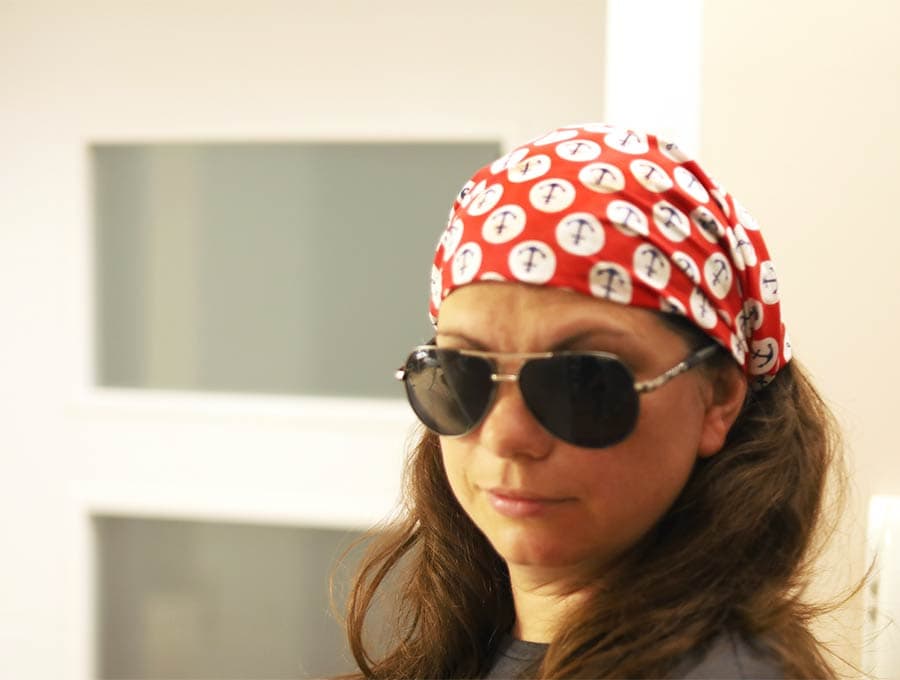 Do you need something thin to keep your head from the sun, or you need a quick gift? This DIY bandana headband is perfect for ANYONE.
Face masks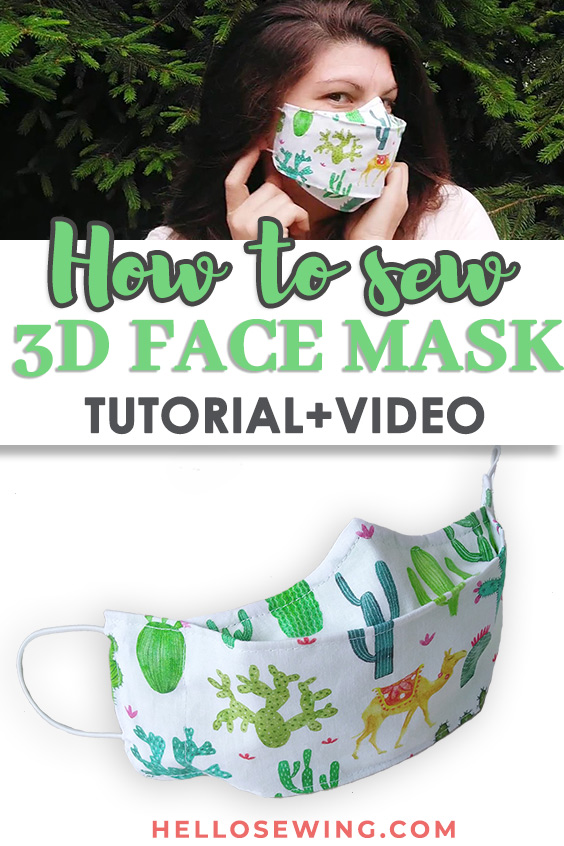 If you need a face mask or a mask cover, any of these tried and true face mask designs can do. Check them out!
Mini oven mitts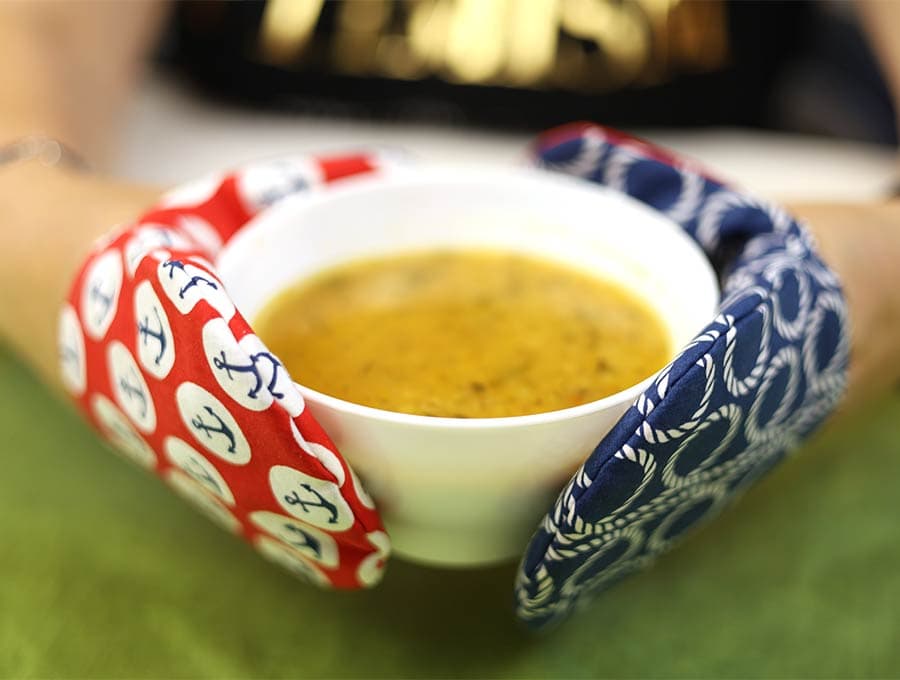 Want to make finger thumb potholders for a quick check of the oven or microwave. This small oven mitts pattern is super easy to follow and the result is lovely. Great for hostess gifts.
Panties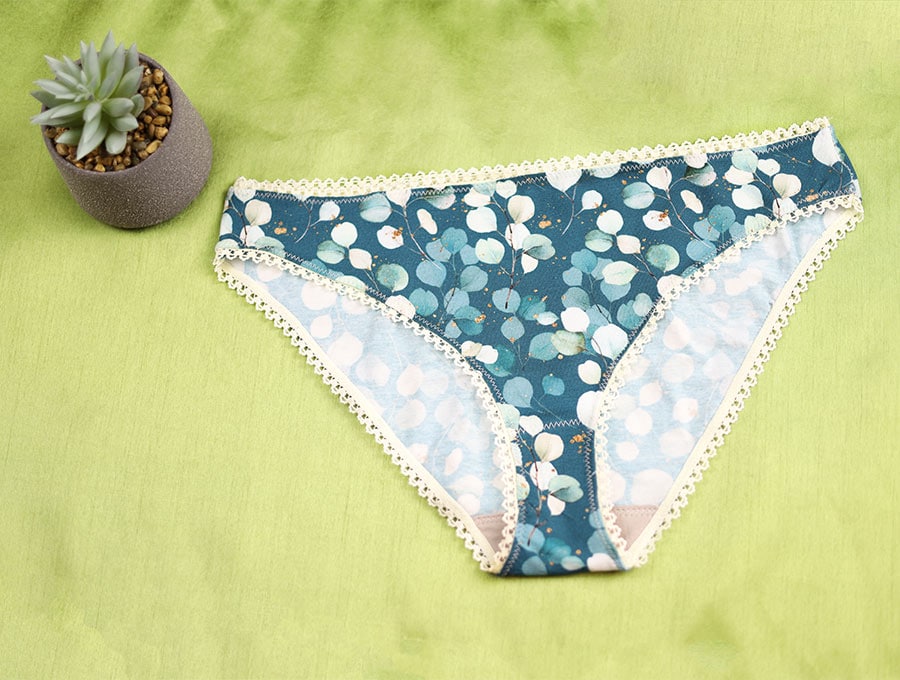 Did you know that making your own panties is QUICK and EASY. If you can't stand the thought of purchasing yet again a pair of boring panties, whip up your own in ANY pattern you want. And use your fave panties as a pattern. It's one of my all time favorite fat quarter sewing projects.
Reversible fleece hat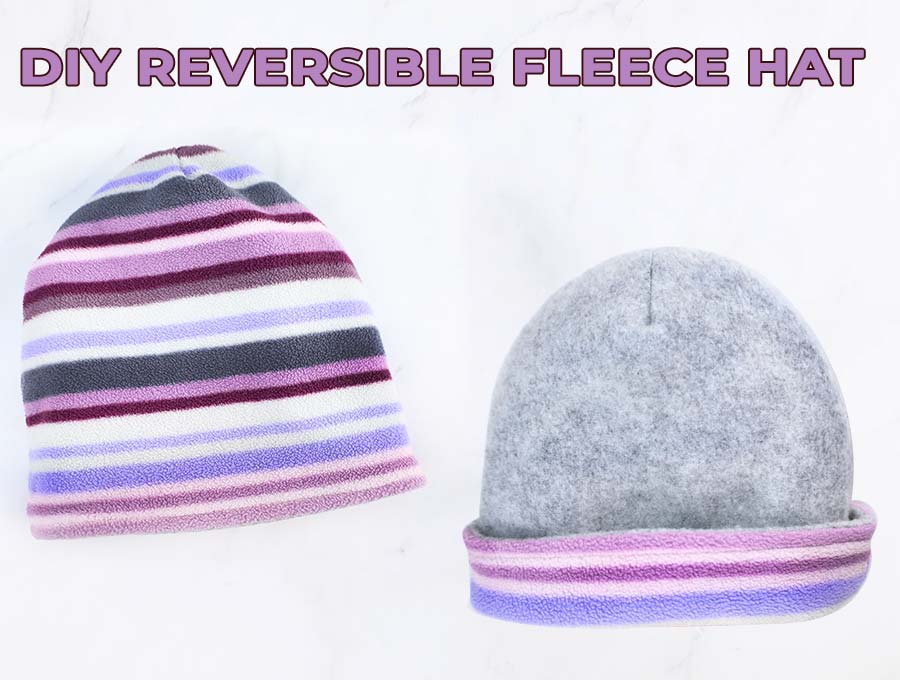 This fleece hat sewing pattern is reversible so you get two different looks in one. Uses less than 2 FQ
Hen saddle/apron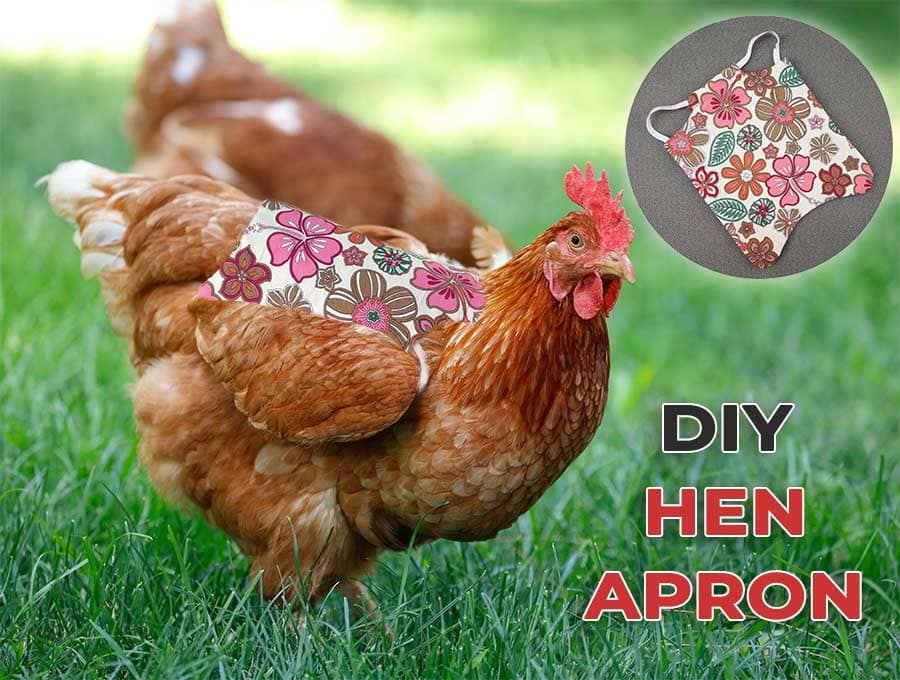 Use my free printable chicken saddle pattern to whip up a bunch of aprons for your hens. If they suffer from too much attention and they wings look like lace, this is the solution for you.
Dog bone toy
https://hellosewing.com/diy-dog-bone-toy/
Fat quarter apron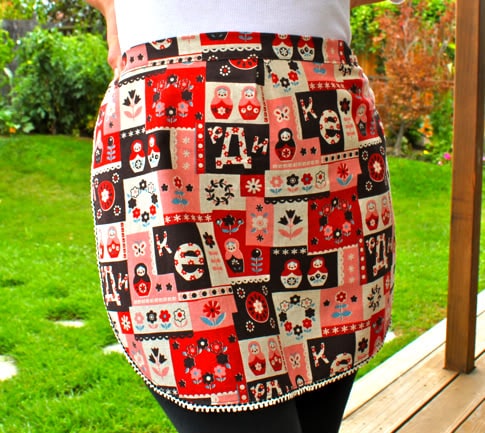 RELATED: